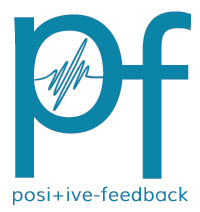 You are reading the older HTML site
Positive Feedback ISSUE 59
january/february 2012
Wonderful Vinyl Reissues
by Roger Gordon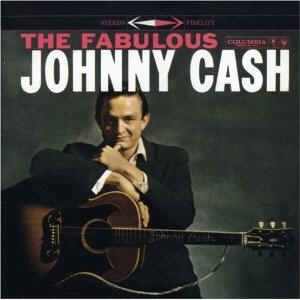 Johnny Cash, The Fabulous Johnny Cash
Impex Records IMP6008)
Johnny Cash, the Man in Black, was one of the most influential American singer/song writers of the 20th century. He was very influential in the formation of both rockabilly and rock and roll. His music appealed to a large cross section the population as demonstrated by his election into the Rock 'n' Roll Hall of Fame, the Rockabilly Hall of Fame, the Gospel Music Hall of Fame, and the Country Music Hall of Fame. Rolling Stone Magazine listed Cash as 31st in their list of 100 Greatest Artist of All Time. Cash wrote over 1,000 songs in his life, released 96 albums, and 153 singles. Thirty seven of his songs made their way onto Billboard's Top One Hundred List and his song A Boy Named Sue was #2 on the pop charts for three weeks. His string of hits started in 1955 with Hey Porter and continued through 2002 with the last of his four albums made with American Recordings.
Cash started his recording career with Sun Records along with Elvis Presley, Roy Orbison, Carl Perkins, and Jerry Lee Lewis. Sun released an album which was a recording of an impromptu jam session with Presley, Perkins, Lewis, and Cash. The album was entitled Million Dollar Quartet. Despite his string of hits at Sun, in 1958 Cash left Sun because of disputes over money and artistic control. Cash immediately signed with Columbia and released his first Columbia album, The Fabulous Johnny Cash, in January 1959.
The Fabulous Johnny Cash, which is being reviewed here, contains two of Cash's big single hits, namely Don't Take Your Guns to Town and I Still Miss Someone. Don't Take Your Guns to Town made it to #32 on the Pop Singles chart and #1 on the Country Singles list. I Still Miss Someone, which has since been covered by a number of big name artists, was perhaps Cash's favorite song as he recorded it many times over his long career. The remaining ten songs on the album include both covers such as Summertime and Cash originals such as Frankie's Man, Johnny which is Cash's humorous take on the traditional Frankie and Johnny ballad.
Most people that lived through the '50s, '60s, '70s, '80s and even into the '90s remember Cash's distinctive deep bass-baritone voice. Besides having a marvelous sounding voice he was also a master at evoking emotions with his voice. Whether Cash was invoking heart-felt sympathy on songs like Folsom Prison Blues, making you laugh with A Boy Named Sue, telling stories like Don't Take Your Guns to Town, or making you stomp your feet with something like Get Rhythm, Cash captured his audience. This was particularly true in concert. However, even his recordings captured part of the magic that was Johnny Cash.
If you want to hear some of Cash's magic on vinyl there are tons of used albums available. Thrift stores are stocked with them, though most have been played far too many times. However, even if you find a pristine, mint Cash album it won't have great sound. From 1958 to 1986 all of Cash's albums were released by Columbia. As I have said before, Columbia had very good recording engineers. All you have to do is listen to some of the recent audiophile vinyl releases of Columbia master tapes to know that the recordings were done by people who knew how to record. Where Columbia fell down was in the mastering and pressing stages where they failed miserably. With few exceptions, the sound of Columbia LPs are average at best. It was not until the end of Cash's life, when he recorded his last four albums with American Recordings, that people got to really hear the magic of Cash's voice on a recording. While I treasure my American Recordings LPs I have always wondered what some of Cash's early albums would sound like if they were given an audiophile release. With their reissue of The Fabulous Johnny Cash, Impex Records has answered that question. They can sound very good.
I did comparisons between the sonics of the Impex Columbia reissue versus original Columbia Cash LPs and also against a reissue by Rhino of Cash's early Sun Records hits and against the American Recordings LPs. The American Recordings LPs do sound the best. They were audiophile recordings. However, one must keep in mind that it is much easier to record one person singing and playing an acoustic guitar than it is to record an ensemble. Also, tremendous improvements were made in recording equipment over the intervening 40 years. Thus, it is not surprising that the American Recordings have the best sound. However, the Impex reissue, while falling slightly short of the sonics of the American Recordings, is a major improvement over the original Columbia LPs. Better quality, quieter vinyl. No veils obscuring subtle details. No murkiness. This is the way to listen to Johnny Cash. I can now sit down and listen to and really enjoy the songs without being distracted by my subconscious cursing of the Columbia sonics.
If you love Johnny Cash or you just want to hear some great singing by one of the all-time greats, buy this album.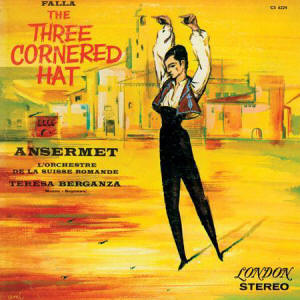 Manuel de Falla, Three Cornered Hat
45rpm (Original Recordings Group ORG 102)
The Original Recordings Group has been reissuing a number of jazz, classical, and popular albums on 45rpm vinyl. The first of their 45rpm reissues that I purchased was the soundtrack to Gladiator. I had loved the Decca CD of Gladiator and was curious as to what the difference would be between the CD and a 45rpm LP. As it turned out I preferred the LP over the CD for its more natural sound which brought me closer to the music. With that experience I purchased the Three Cornered Hat 45rpm two disk set. This recording was one of the early Decca recordings with Ernest Ansermet and the L'Orchestre de la Suisse Romande. Both the performance and the recording quality have always been highly regarded. The recording was originally released as Decca SXL 2296 and as London CS 2224. I don't have either the original London or Decca. However, I do have an audiophile reissue of the Decca on 33 1/3rpm. So I decided to make a comparison of the 45rpm ORG vs the audiophile reissue 33 1/3rpm. I started doing A-B-A comparisons between the two. At first I thought the 45rpm was cut at a slightly higher volume, maybe 1 or 2dB higher than the 33 1/3rd. Using my Radio Shack Sound Pressure Level meter I measured the sound levels of both albums at the beginning of the Three Cornered Hat and also at the beginning of the conclusion (start of side 2 on the 33 1/3rd). The sound levels were nearly identical. So why did the 45rpm sound louder? As I did more A-B-A comparisons I concluded that the perceived volume difference was due to the difference in the initial transients. On the 45rpm the transients seemed to reach their peak loudness slightly faster than on the 33 1/3rd. If you were looking at the transient signal on an oscilloscope you would see that the wave form of the transient on the 45rpm was slightly more of a square wave (faster initial rise time) than the same transient played on the 33 1/3rd. This makes sense as 45rpm LPs have always been considered more dynamic than their 33 1/3rd counterpart because the higher speed transmits more energy to the stylus. This is why audiophiles love 45rpm LPs.
After playing the 45rpm and 33 1/3rd albums completely through from beginning to end on several different days I found that I enjoyed listening to the 45rpm album more than the 33 1/3rd. I think that was because the micro dynamics of the 45rpm were able to bring me slightly closer to what I hear in the concert hall. I was very happy with my US$35 33 1/3rd reissue. It is a fine LP. However, I am equally as glad that I spent the US$50 to buy the 45rpm. The extra money was worth the increase in sound quality.