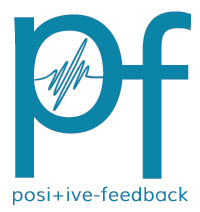 You are reading the older HTML site
Positive Feedback ISSUE 59
january/february 2012
lindemann
USB-DAC 24/192
as reviewed by Andre Marc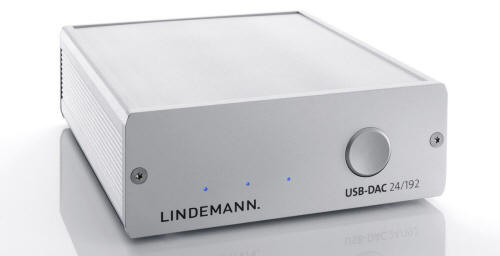 Lindemann, out of Germany, was formed by Norbert Lindemann in 1992 and has been known for beautifully built and great sounding high end audio products.. They currently produce a full line of impressive amplifiers, source components, cables, and speakers. Lindemann has an impressive list of milestones, including offering the first upsampling CD player in 1999, and in 2002 they produced the very first German SACD player in partnership with Sony.
Recently, they have been stirring up quite a buzz in recent show reports, with, by all accounts, stellar sounding rooms. Their complete systems, including speakers, were reported to be exceptionally musical sounding, even under show conditions. With that in mind, I was most welcoming of an opportunity to review a Lindemann product provided by their knowledgeable and gracious US importer Jonathan Josephs of One World Audio.
I received for evaluation the Lindemann USB-DAC 24/192. It is a small, elegantly styled component equipped with a TosLink, a coaxial, and you guessed it, the ubiquitous "asynchronous" USB input. This USB input uses proprietary asynchronous technology developed by Lindemann. All three inputs handle 24-bit, 192kHz data.
According the literature, the "asynchronous USB interface (USB audio class 2 compatible) is based on an XMOS-DSP with 500 Mips. Resolution up to 24-bits and 192kHz. Three separate clocks for USB, 44.1kHz (and multiples) and 48kHz (and multiples). Bit-transparent audio signal. Perfect jitter performance." The internal DAC chip is the WM8742 by Wolfson. Lindemann says they also invested a lot of time and effort in developing a "minimum phase digital filter with apodizing behaviour" for the overall best sound and to eliminate digital distortion and other anomalies.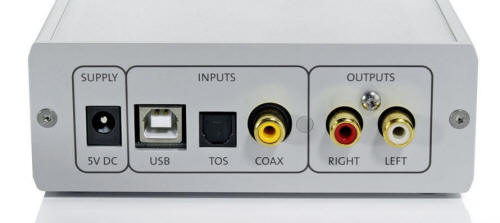 I decided to try out the optical and coaxial inputs first. I plugged in the supplied wal wart power supply, and used a Kimber Opt-1 TosLink cable, a DH Labs D-75 coax cable, and Kimber Hero HB analog interconnects. My optical source was my Logitech Squeezebox Touch streaming FLAC. My coaxial source was my Marantz CD5003 CD player. Right off the bat, it was obvious the USB-DAC 24/192 was a special DAC. No matter what the source, I heard a smooth, analog like resolution with tons of dynamics and texture. One thing of note, the out put of the USB-DAC 24/192 is stated as 1.4V, less than the standard 2V for most DAC units and CD players. This may have been done to minimize noise. I found the lower output absolutely appealing, and it appeared to allow for more dynamic range on many recordings.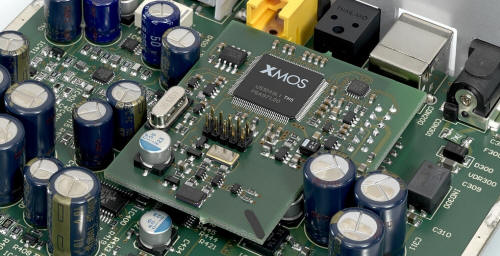 Streaming FLAC files of Bettye Lavette's recent albums illustrated how the Lindemann was able to get to the heart to the music. Lavette is one of the most soulful singers you are going to hear, and her grit and amazing interpretive skills came shining through. From her 2007 album, The Scene of the Crime, tracks like "You Don't Know Me At All", and "They Call It Love" sent chills up my spine with their funky grit and take no prisoners vocals. The same goes for her devastating renderings of classic British rock from Interpretations: The British Rock Songbook. You have never heard Ringo Starr's "It Don't Come Easy", or Led Zeppelin's "All My Love" done with such focus, and stripped of all the unnecessary trappings. The Lindemann DAC was tailor made for layered recordings with deep emotional impact. I was hooked.
Using the USB input was as easy as connecting the supplied USB cable between a USB output of my Mac Mini running Snow Leopard and the USB input of the Lindemann. I then simply selected the Lindemann as the output device. I used Audirvana for playback. FLAC files sounded delicious and every bit as good as what I heard through the coax and optical inputs. For use with a Windows based PC, Lindemann supplies a disc with the appropriate drivers as well as trial versions of premium playback software like Pure Music. A USB cable is also supplied, a very nice starter package, to say the least.
Conclusion
We are, I believe, are in the middle of a Hi-Fi renaissance in that the sound quality available from small, relatively inexpensive little boxes like the USB-DAC 24/192 is astonishingly good. That would account for the plethora of sub $1000 DAC units on the market that offer multiple digital inputs, including high fidelity USB connections. The competition is fierce in this price range, and manufacturers can find it daunting to try to stand out form the pack. Lindemann, I believe, has managed that.
The USB-DAC 24/192 sounds as elegant as it looks. It has a beguiling analog like quality. I could not find any sonic faults with it and it allowed for endless hours of fatigue free listening. Really, the only place I can ding it is the price, since there are some worthy competitors who offer units with the similar functionality for less: Musical Fidelity's V-DAC II, Peachtree's iDAC, and the Arcam rDAC come to mind. However, as far as pure performance and design are concerned, the Lindemann USB-DAC 24/192 is for me a top contender in the sub $1000 market. Highly recommended. Andre Marc
Interview with Norbert Lindemann
Can you give us a brief history of the company, and how you got interested in high end audio?
Lindemann Audiotechnik was founded in 1992. So this year we have our 20th anniversary. The company got started in the market with innovative current mode amplifiers and loudspeakers in 1993. In 1999 we released one of the first "upsampling" CD-Players and in 2001 the first SACD player made in Germany. I started into audio electronics at school in the late 70's. First projects were a guitar amplifier with valve tubes and power amplifiers as well as PA speakers. Some years later I worked in a company for PA systems. In the early 90's I decided to make the passion for Hi-Fi my profession and founded a company for high quality audio equipment.
Can you tell us what your design goal was for the USB-DAC 24/192?
The USB-DAC 24/192 came about just after we finished the DAC for the 825 CD-Player. The design goal was to offer a DAC with high sound quality at a price point much lower then the 825. So a lot of "spin-off" went into the USB-DAC's design. It now offers the XMOS 24/192 asynchronous USB interface, jitter reduction to 50ps, upsampling and the same DAC module as the 825. The output stage is very sophisticated and avoids filtering by coupling to ground. It uses the same high quality FDA like the 825: the Analog Devices ADA4927. As a result you get a DAC at a reasonable price with a lot of features normally found in much more expensive devices.
What do you feel is the future of digital audio in general...(distribution of music, playback set ups, etc.)
Maybe I am conservative, but I still listen to a lot of content which comes from CD. A nice new CD with a nicely made cover is something I like to have in my hands and to just put it in a CD player and sit back and relax. Of couse you can rip this CD and put it on a hard disc or NAS. But this does not improve sound quality. My personal opinion is: as long as the music I want to listen to is not available as a download at least in 44kHz/16-bit we still will need CD to get audiophile quality. I think what our business would need most is recordings of interesting music produced at 24/96 and sold as 24/96 data. This could give us a totally new dimension of sound quality and listening fun!
Lindemann USB-DAC 24/192
Retail: $1100
US Distributor
One World Audio
Jonathan Josephs
415. 244. 8663
info@oneworldaudiousa.com
www.oneworldaudiousa.com
Manufacturer's Comments
Hi Andre,
Thank you very much for your fine review on the Lindemann USB-DAC. Not only was your review thorough, it will also introduce your readers to the Lindemann name as well as offering a greater appreciation of Norbert Lindemann's product capabilities.
It is a shame that we did not get a chance to connect at T.H.E. Show Las Vegas, but I thought I would mention that we used and demonstrated the same component in our room. This time, however, we hooked it up to an older Sony DVP S7700 player, via digital out, and demonstrated how versatile this DAC really is. Both the coax and single-ended cables were courtesy of WyWires. The results were quite favorable and really impressed many of the listeners who requested CD playback.
At the end of your review, you mentioned three other "similar" products, so I thought I would offer a little feedback based on the following closing comment: "Really, the only place I can ding it is the price, since there are some worthy competitors who offer units with the similar functionality for less: Musical Fidelity's V-DAC II, Peachtree's iDAC, and the Arcam rDAC come to mind."
Of the three products mentioned, the choices of inputs are indeed similar e.g. Toslink, Coax and USB, but the functionality differs. All three units offer USB Audio, but in an USB Audio Class 1 topology. Class 1 does not require additional driver installation because the required software is already built-in to modern versions of Microsoft® Windows®, Mac OS® X and Linux®. However, the overall performance capabilities do differ and the maximum sample rate of USB Audio Class 1 is limited to 96kHz.
Lindemann's USB-DAC features the XMOS-DSP chipset, USB Audio Class 2 performance and all three inputs are capable of handling signals up to 24/192. As mentioned, Norbert Lindermann's goal was to provide the listener with an entry-level product with greater performance and headroom, and without limiting the hi-rez digital signals to just 96kHz. PC users will really enjoy this unit because the higher USB audio performance can be used on either 32 or 64 bit operating systems with the additional licensed drivers that are provided.
There are worthy competitors that offer similar USB Audio Class 2 functionality for more money: Ayre QB-9, Wyred 4 Sound Dac-2, Audio Research Dac-8 and Weiss Dac 202, and their prices vary from $1,500 to $6,670. I just thought it would be nice to position Lindemann's USB-DAC as a higher performing, affordable DAC, in the USB Audio Class 2 category, and not as a more expensive DAC in the USB Audio Class 1 category. In addition, this unit is completely designed and manufactured in Germany and it comes with a 3 year warranty.
Also, to really maximize audiophile grade hi-rez files effectively from a computer-based system, one will have to use a third-party software in conjunction with iTunes. Software such as Sonic Studio's Amarra 2.0, Channel D's Pure Music and J River all facilitate listening to hi-rez files at their native sampling rates without having to manually adjust your computer's settings each time you switch between resolutions.
Jonathan Josephs