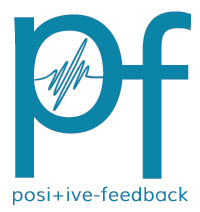 You are reading the older HTML site
Positive Feedback ISSUE 59
january/february 2012
jh audio
Pro 13 In-Ear Headphones
as reviewed by John Zurek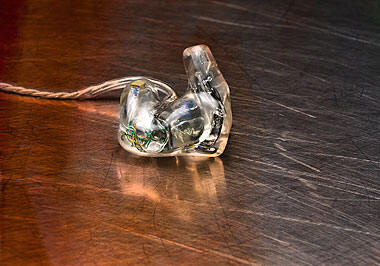 During the last year or so my day gig has required a lot of travel. I've racked up too many frequent flyer miles that are almost impossible to use. At least two of the major hotel and rent-a-car chains now consider me a preferred customer. That means I get a shiny plastic card, but not much else. These days travel is painful. One of the few things you can do to make it bearable is to take some quality music along, something that will keep you from pining away for your big rig at home. So, my audio interest has naturally drifted towards portable sound. The newest generation of portable players gives you the capability to bring along uncompressed, high-quality files, and let you listen for quite a long time before recharging becomes a necessity. But, you need some quality 'phones, something that can mitigate all the noise that airplanes generate. Since all the active noise-cancelling headphones I've heard are flawed, and really good sealed designs are (for me) too big to take along, I've always leaned towards in-ear headphones.
You see plenty of travelers with in-ear products, full-size headphones, and a lot of of the noise-cancellers from the brand that so many think are high-end. If you look at the kiosks in the airports that sell all the portable goodies, most of them are mass-market, low-mid fidelity, just what you'd expect. Yet, in a few airports I have seen some decent models from high-end brands. A hopeful sign?
In the past I've used in-ear headphones priced from about $100-500. All had strengths and weaknesses. None really got me excited; all were uncomfortable, inaccurate, and/or fatiguing. Enter JH Audio. I'd heard from several audiophiles that the JH gear was worth looking in to, so I got in touch. The folks at JH are, to say the least, enthusiastic about their product, and are extremely knowledgeable and easy to deal with. They have a great sense of humor.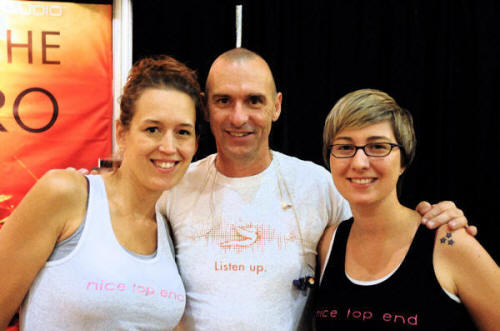 When I received the Pro 13s, their build quality was immediately obvious, and if you look inside the large hard plastic earpiece you'll find six drivers: two woofers, two midranges, and two tweeters. Hmm… similar to what you'd find in most well-designed loudspeakers? The case they come in seems to be damn-near indestructible, includes a handy lanyard, and if I had to guess, would protect your investment to five atmospheres under water, or deflect at least two rounds from a 9mm. The supplied manual is well-written and will get a good laugh or two. Although, if they're this tough on bass players, I'm not sure what they'd say about drummers…
I used an Apple iPod classic 80G with either .AIFF or Apple lossless files for all listening, and broke the Pro 13s in for about 30 hrs.
UA Flight 484... although we're still on the ground, I can't wait to put the PRO 13s in. I've got a loud-talker next to me. Particularly annoying, you know the type, talking on that 4G until the last microsecond. I pop the JHs out of the case, carefully unravel the cable and insert them according to the procedure in the manual. It seems like it takes a few minutes before your ear fully accepts the 'phones. Not sure if it's just my ears or maybe the hard plastic molds conform to the ear better once they warm up a little. Once in, gently putting both palms flat against my ears seems to help. In a few minutes the seal is good, and I can tune out Ms. Prattle and replace her with music.
I'm really a little shocked at how good the sound is coming straight off the iPod. The presentation is very coherent and neutral (in a good way, not clinical). Tonally very accurate. I heard tight, tuneful and generous bass, a fast presentation with clean and pristine highs, and exquisite nuance and detailed resolution that rivals the best full-sized open designs. Dynamics that I certainly did not expect, and have not heard, from any other in-ear phones. I heard exacting detail without fatigue and a righteous ease to the presentation. I also thought I heard a better spread of instruments from left to right. Am I hearing some actual imaging? Maybe not what a Headroom amp with the crossfeed circuit will do, but definitely better than the usual BIG-right BIG-left BIG-center. All things considered the JH PRO 13s are a very impressive product. I'm content at 36K feet, and not missing my tubes and Merlin VSMs. Other than those few minutes when the turbines put out max power to get the plane off the ground and up to cruise altitude, the PRO 13s do a great job of isolating my ears from the noise. For me they made all the difference between 4 hours of uncomfortable tedium and a happy traveler. Haven't had this much fun with my iPod in forever. The time flew (sorry) by. Upon arrival I had no noticeable listening fatigue, and neither ear hurt. I put them back in for the shuttle ride to the hotel.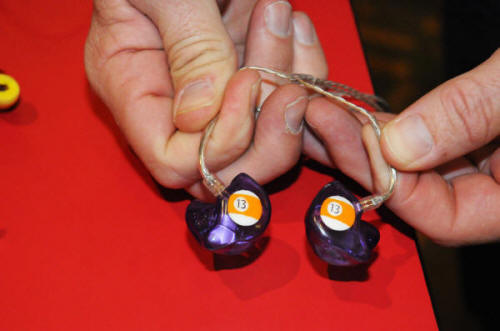 With good source files, the JH Audio PRO 13s will provide you with true high-end sound you can take almost anywhere. Dynamics are superior to any other in-ear design I've heard. Maybe I'm fooling myself, but I really think the 13's imaging falls in the same category. They deliver really taut bass, no boom, like a good speaker, but no room resonances to worry about. Although you'd think they'd be less comfortable because they're made of hard plastic, the opposite is true. There was less physical fatigue on my ears than any other soft tip design I've tried. The cable is well made. There is no cable slap, and the cable doesn't memorize and retain the way it was rolled up.
Proper ear molds are required—they need a custom fit to your ear—and no one else's, except maybe your identical twin. You'll have to have these made before you can get the PRO 13s. Regularly cleaning is a must. Use with care and always keep them in the substantial case when not in your ear. Once you've put them in you're committed for a while, and you won't hear much else. Getting them out of your ear quickly is not easy, although this could be a skill I've not yet mastered.
For the first time I feel that an in-ear monitor can not only give some serious competition to higher end full-size headphones, but that I may prefer them. Compared to the PRO 13s, everything else I've heard that goes in your ear is lacking in some way. These are the first in-ear design to truly let me enjoy high quality music on the road. They have a balanced sound I've not experienced in a truly portable 'phone. Yes, they're expensive, but if you're really interested in the highest quality sound a portable rig can offer, these are for you.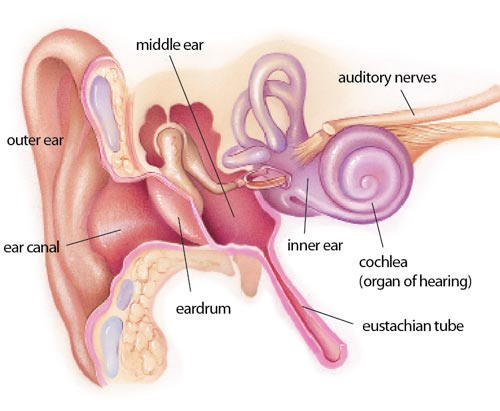 A little over a year ago I was at one the audio shows that included displays by most of the really good headphone companies. While talking with PFO's Bryan Gladstone about audio on the go, he recommended I listen to what JH Audio had to offer, if I was interested in the best. His suggestion came with a caveat, "If you hear them, you'll want them". He was oh-so right. I listened to a demo. I thought about what I'd heard that day for about a year 'till I took action, and regret it took me so long. After living with the PRO 13s for a few months, I can also recommend you listen to Jerry Harvey's line of in-ear headphones - if the best portable sound is important to you. But do yourself a favor; don't wait a year to get them. John Zurek
PRO 13 in-ear headphones
Retail: $1099
JH Audio
www.jhaudio.com