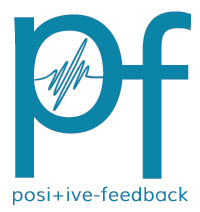 You are reading the older HTML site
Positive Feedback ISSUE 59
january/february 2012
Bakerís Dozen Favorite Classical Recordings of 2011
by Bob Neill
Forqueray, Pieces de viole, Pandolfo, Glossa.
Shostakovich, Symphonies 1 and 3; 6 and 12. Royal Liverpool Philharmonic Orchestra, Vasily Petrenko. Naxos.
James Willey, String Quartets Nos. 3, 7, and 8. The Esterhazy Quartet. Albany.
Shostakovich, String Quartets 5-8; Miaskovsky, No. 13. Pacifica Quartet. «ecille.
Chopin, Works for Solo Piano, Edna Stern, naÔve.
Dochnanyi and Penderecki, Sextets, Fuga Libera
Tchaikovsky and Kissine, Piano Trios. Gidon Kremer, et al. ECM
Ravel, Complete Music for Violin and Piano, Ibragimova and Tiberchien, Hyperion.
Mahler, Symphony No. 2. Mariss Jansons, Royal Concertgebouw Orchestra Live.
Britten, Solo Cello Suites. MŁller-Schott, Orfeo.
Mozart/Schubert, String Quartets, Chiaroscuro Quartet, Aparte.
Bach, Goldberg Variations, Leopold String Trio, Hyperion.
Wurorinen, Chamber Music, Serkin, Brentano Qt, etc., Naxos
New discovery: Lera Aurbach, 24 Preludes for Violin and Piano (2003), Bis.
Re-discovery: Sibelius, Symphonies, Segerstam, (1996-2005; 2008) Ondine.
Re-releases: Mozart, Complete Quartets. Talich Quartet (1983-85; 2011), La Dolce Volta.