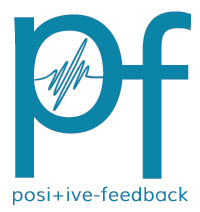 You are reading the older HTML site
Positive Feedback ISSUE 59
january/february 2012
CES 2012 Day 2 - Part 3
by Pete Davey
OK! Make it to Day 2, legs sore feet tired but hungry for more….
Cardas Audio Ltd. / Bel Canto Design Ltd. / Joseph Audio
Beautiful new Joseph Audio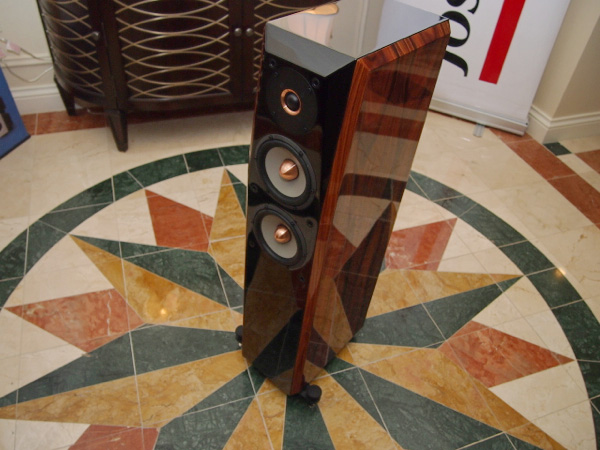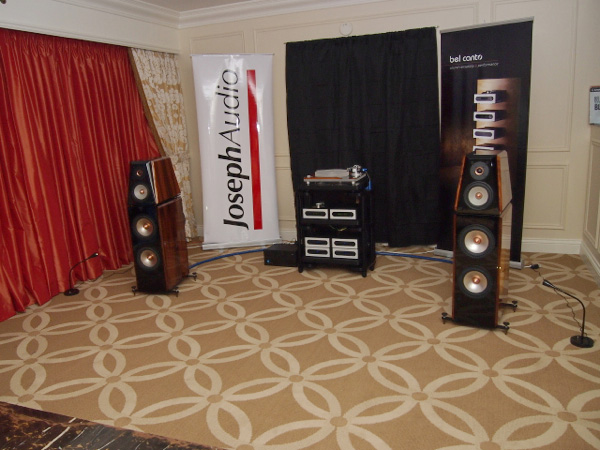 Bel Canto
Air Tight / Transrotor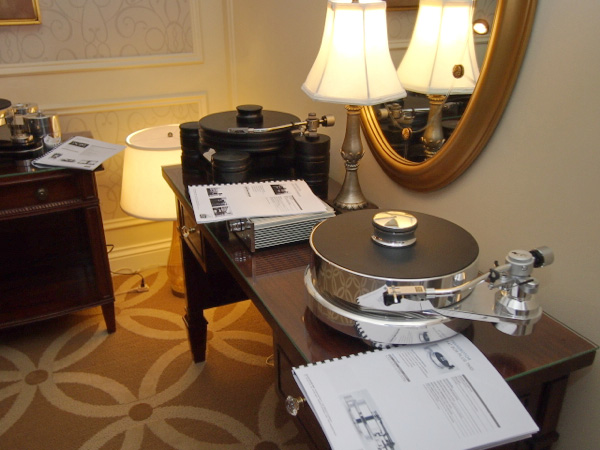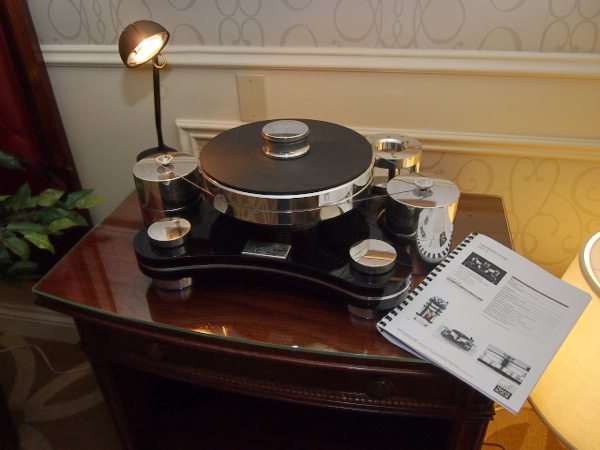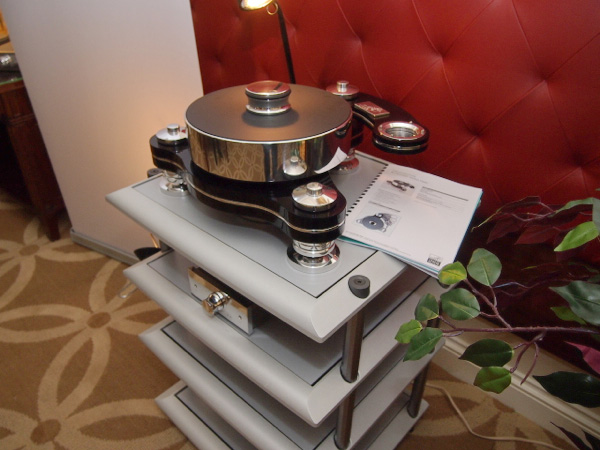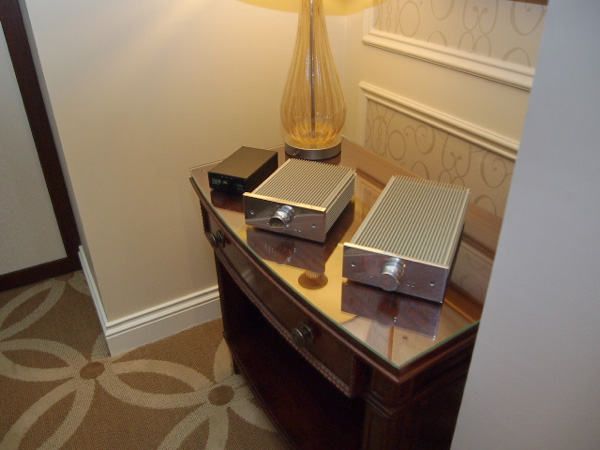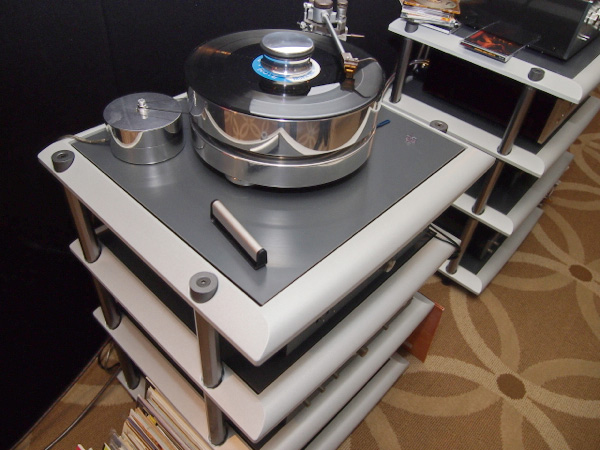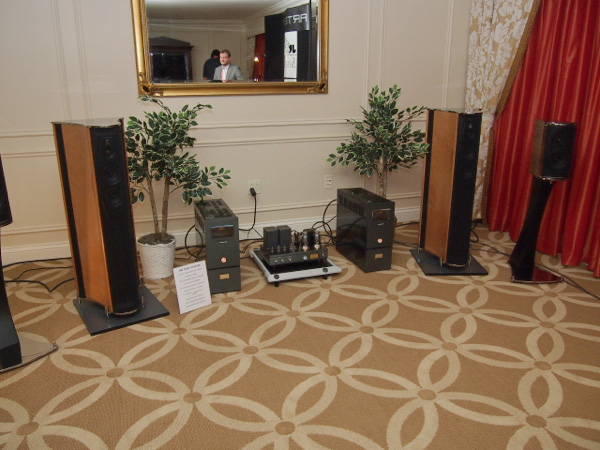 Really nice system consisting of: ATM-3011 Monoblock Power Amplifier, ATM-300 Amplifier, ATC-2 Preamplifier with HQ Volume Pot, ATE-2 Phono Preamplifier, ATH-2A Reference Step-Up Transformer, Transrotor Fat Bob S Turntable, Air Tight PC-1 Supreme Phono Cartridge, Audiocraft AC-3300 Tonearm, Franco Serblin Ktema Speakers, Franco Serblin Accordo Speakers.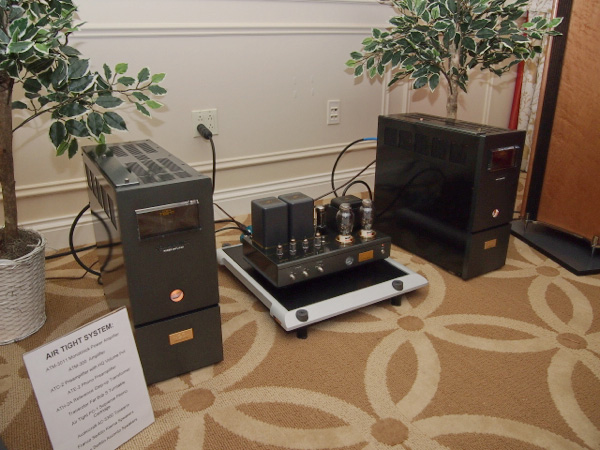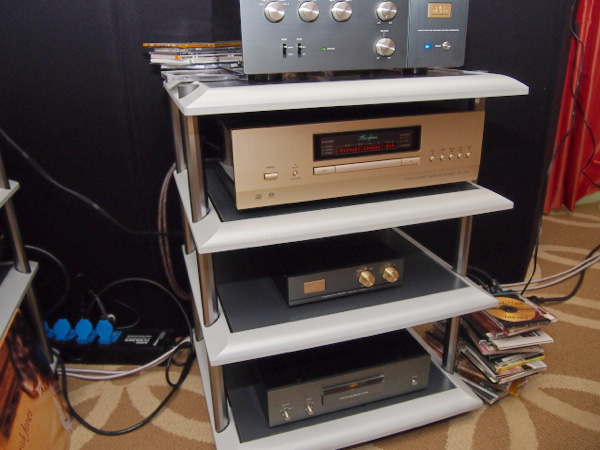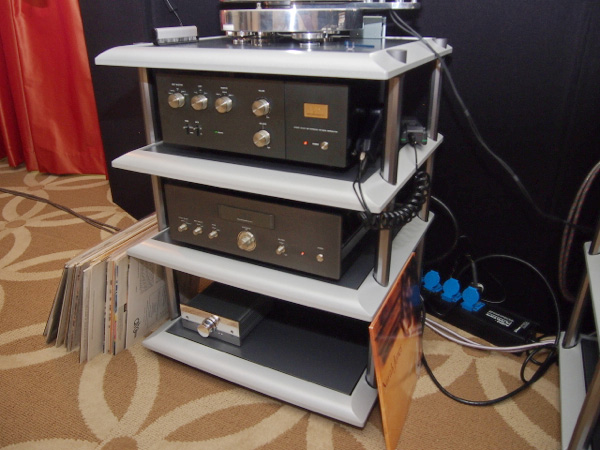 AXISS Audio / Soulution
Always loved the Soulution line—not cheap! They have some new "smaller" monoblocks ($50,000) and a DAC plus a new Integrated…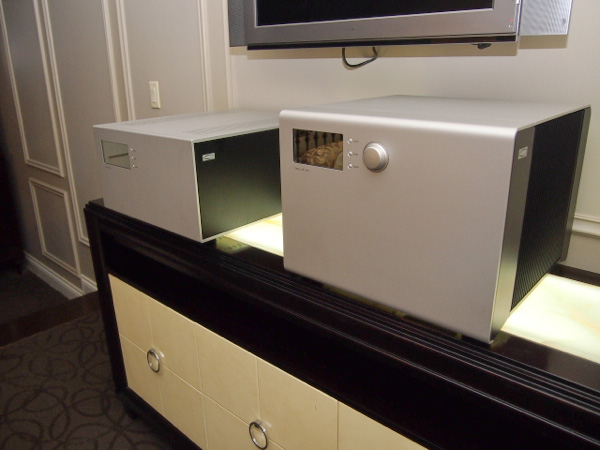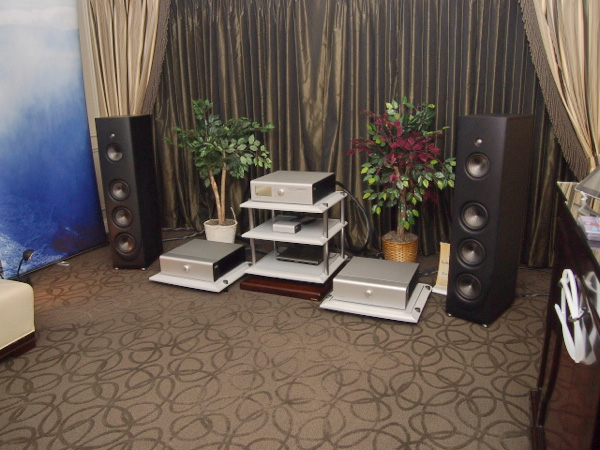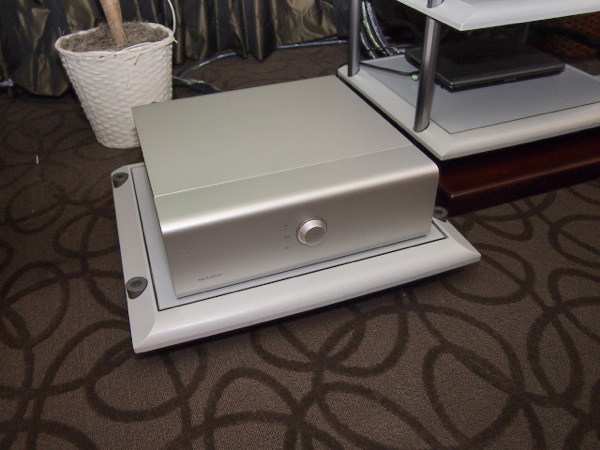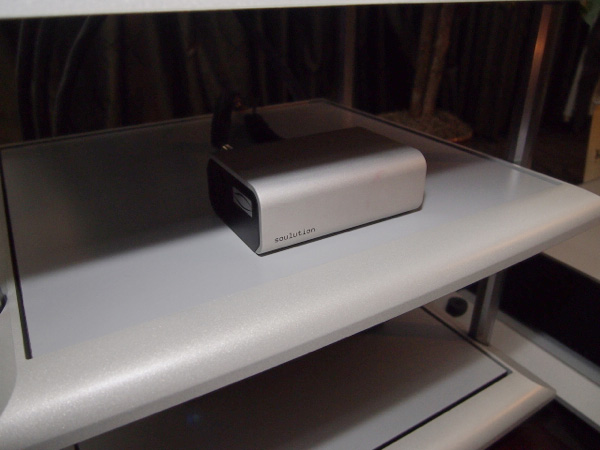 Cardas Audio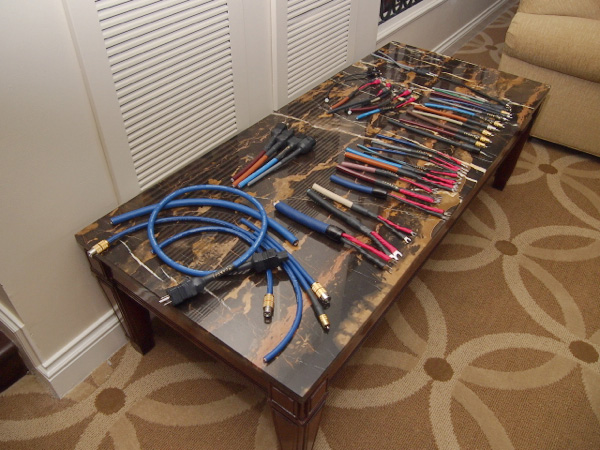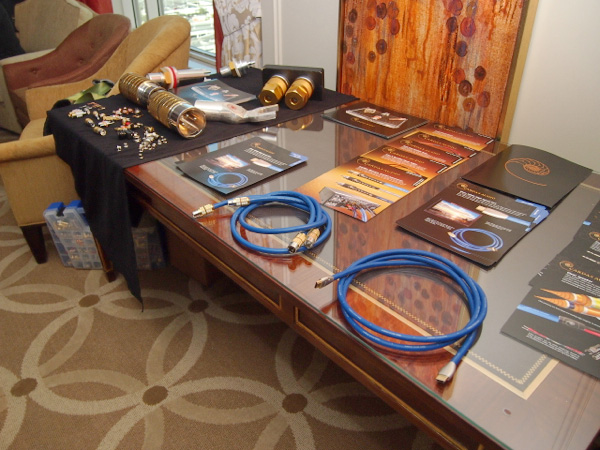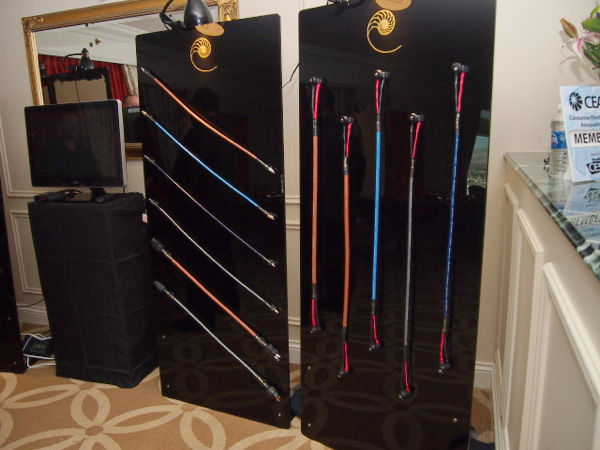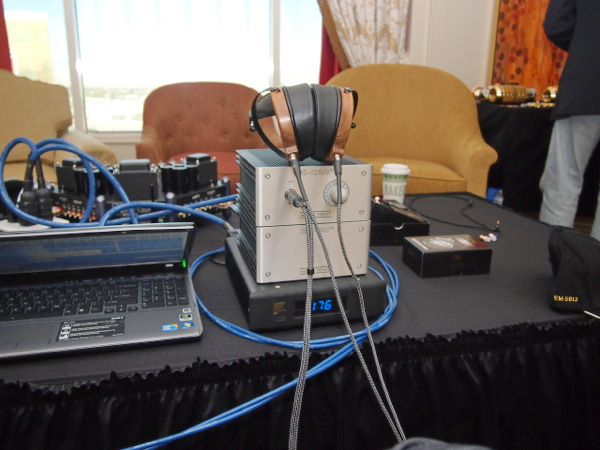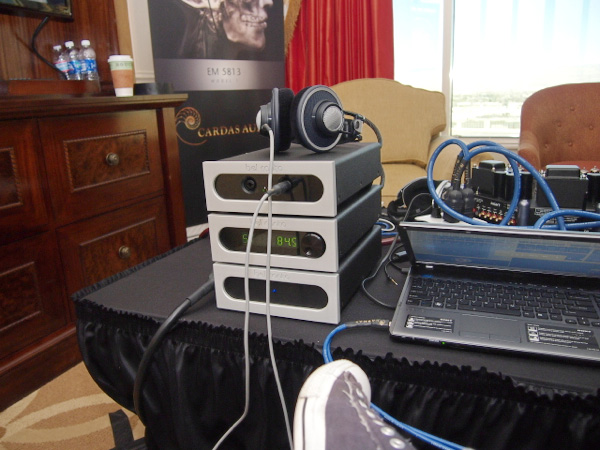 Dean Peer and George Cardas.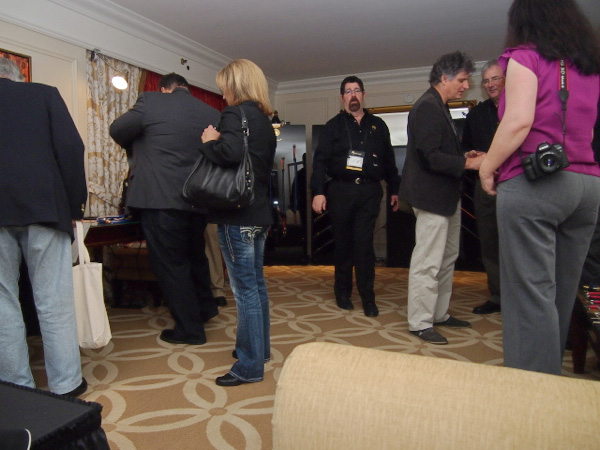 Some new earbuds from Cardas, they sound really nice! Tried to get a pair on my way out but wasn't happening!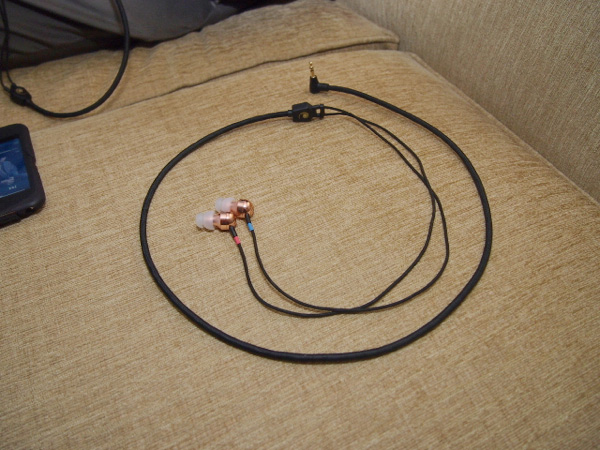 Made of brass and copper, have a nice weight to them. Fit very nicely into my ears… the sound was perfect!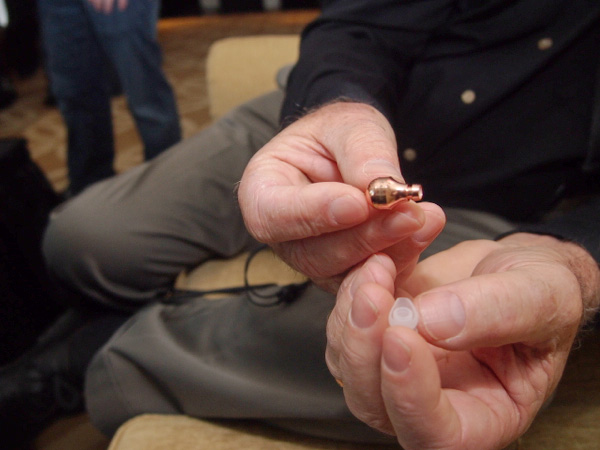 George Cardas himself and I having a nice sit down discussion about how these were designed – serious stuff all the way down to the cables.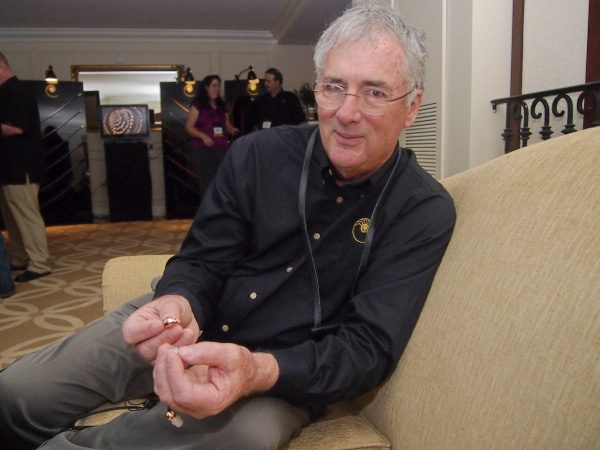 They range from $325-$425.
Basis Audio
Basis Cables! Heavy duty, nice stuff. Even though they were ultra thick, they were very pliable still.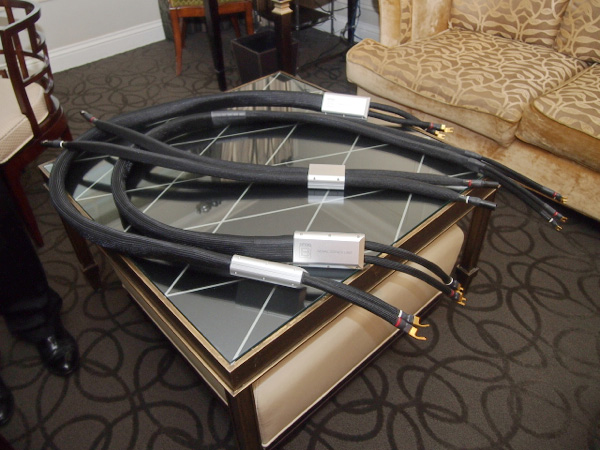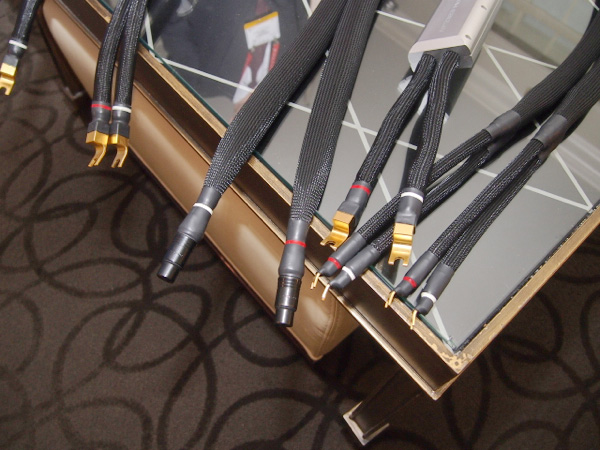 Estelon / Alfred & Partners
Beautiful speakers… from Estonia! New XA-Diamond series. The cabinets are made of a really cool marble composite. Sound really nice.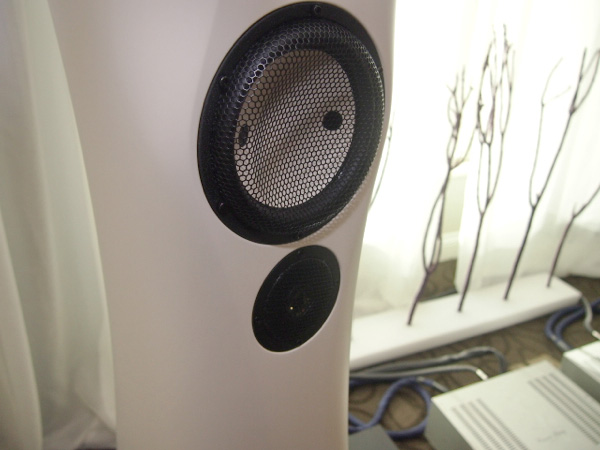 A really sweet Palmer Turntable.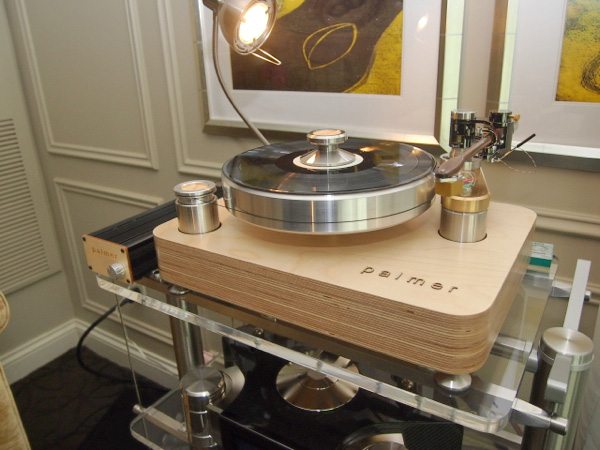 dCS
These guys are serious about digital—always have been one of the leaders…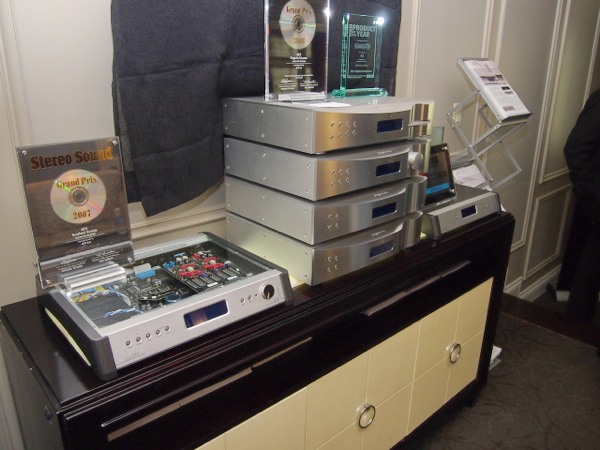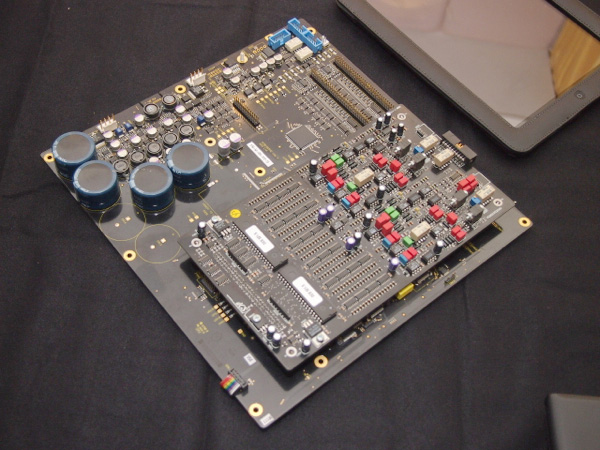 Constellation Audio
Some really expensive gear—amazing build quality, top notch. Introducing a new "Virgo" Preamp $20,000 and "Cygnus" DAC - $20,000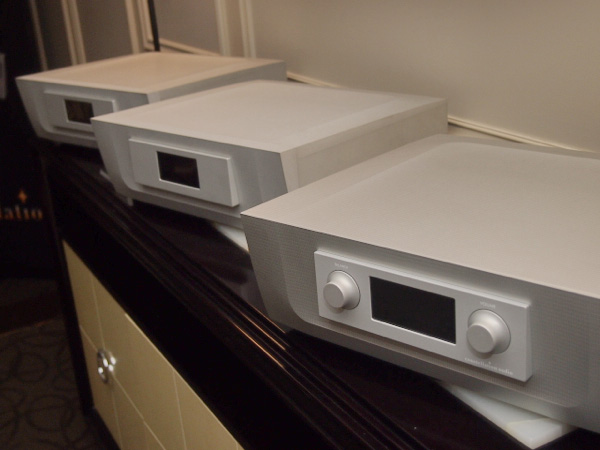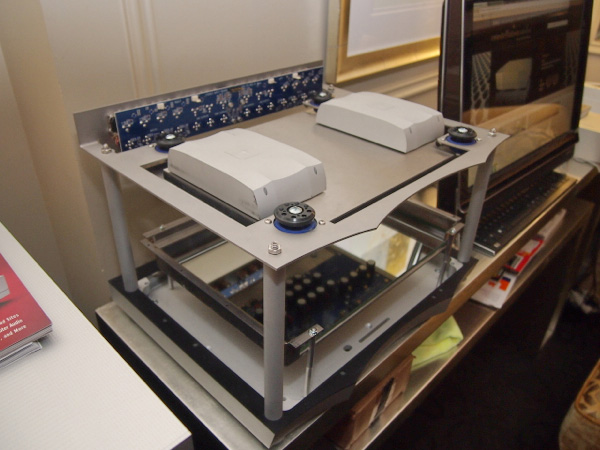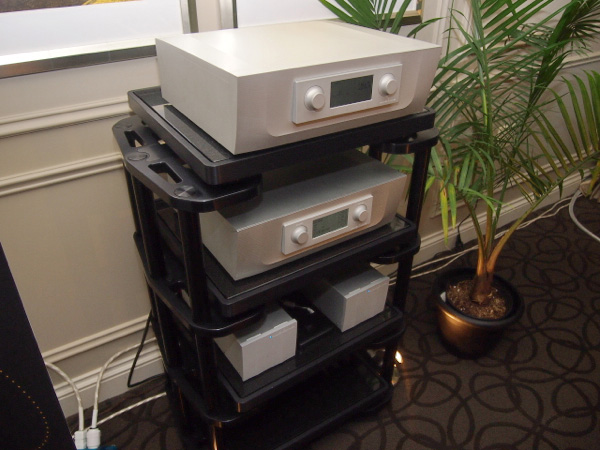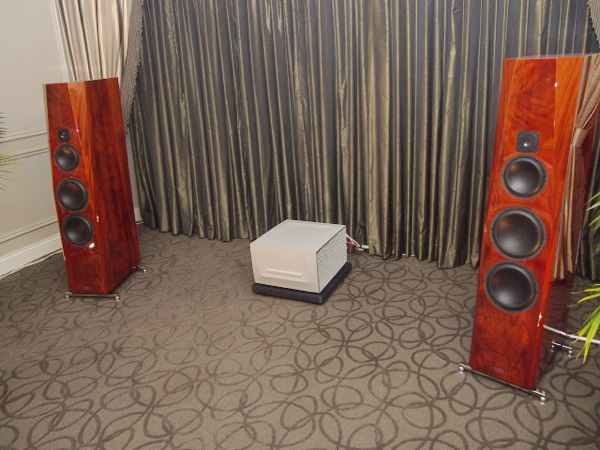 Their older amp line (WOW!)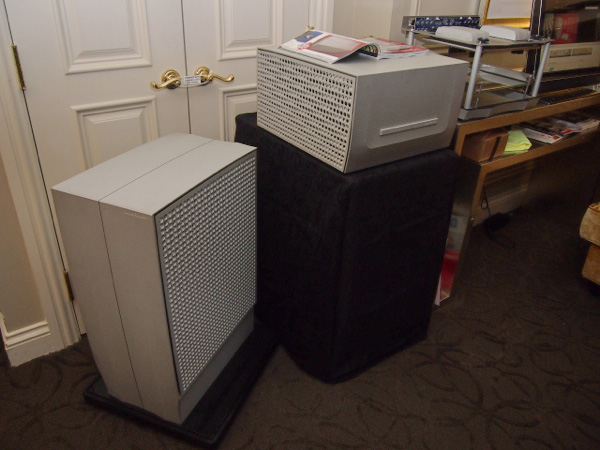 Vitus Audio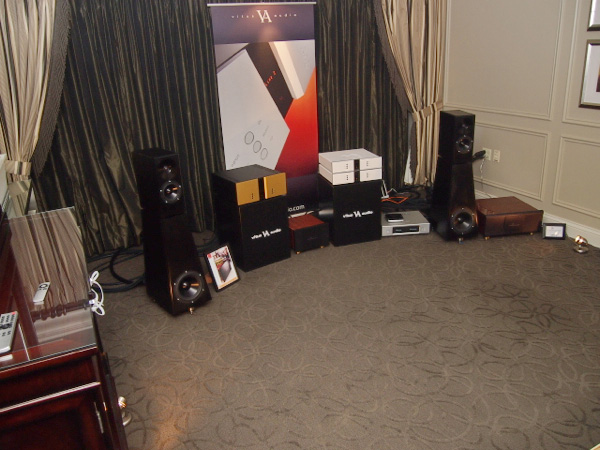 New RS-100 Amplifier.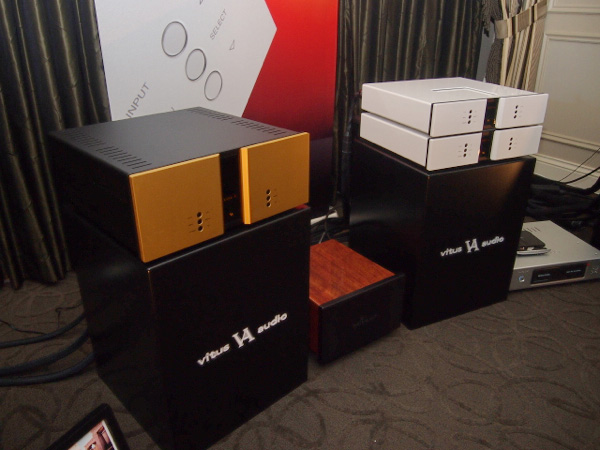 The Sound organization / Naim Audio
The always proprietary Naim audio…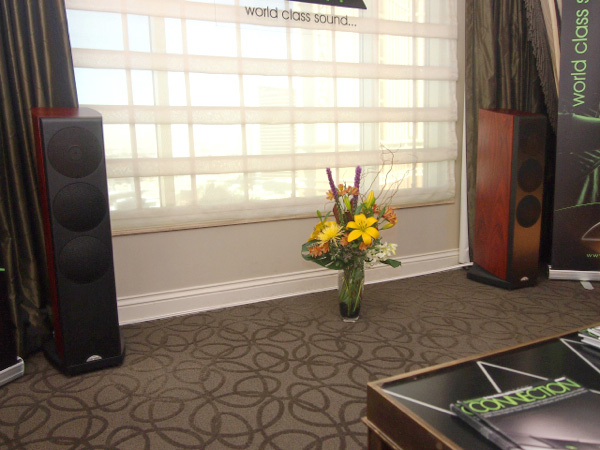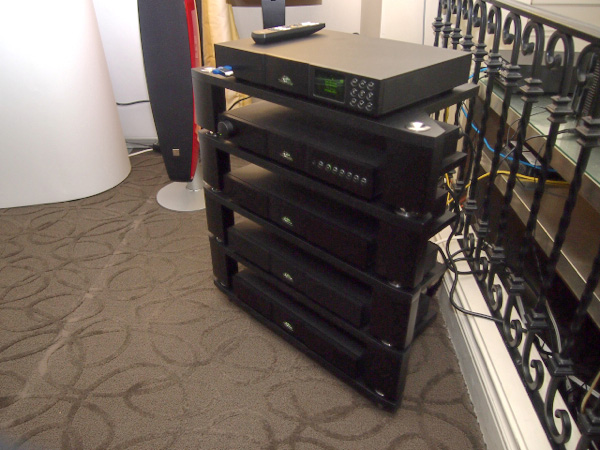 Martin Logan
Home theater line…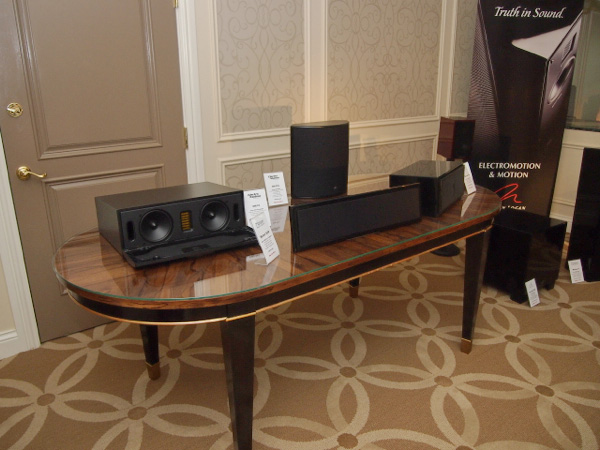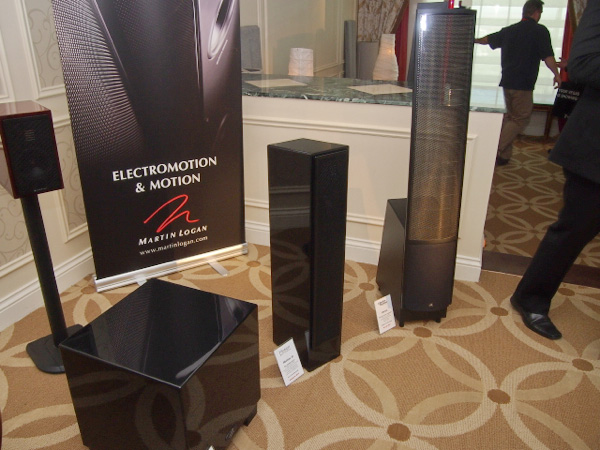 Harmonious Haven
The ever-beautiful CLX-ART series. These really sounded nice…!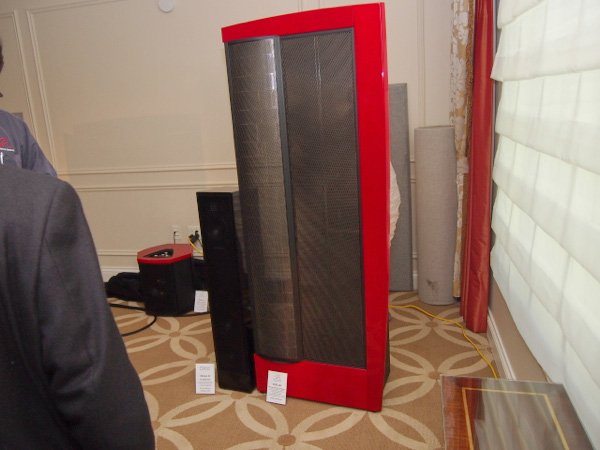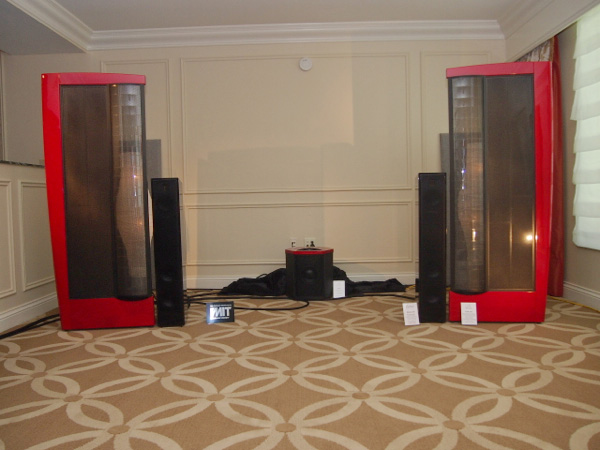 All the components making this system sing..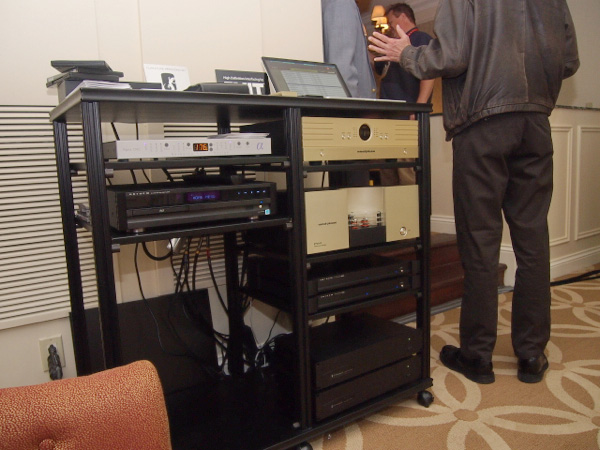 Paradigm Electronics, Inc / Anthem
Harmonious Haven
This room sounded great! These speakers had great authority and clarity, a great combo with the little Class-D Anthem amps.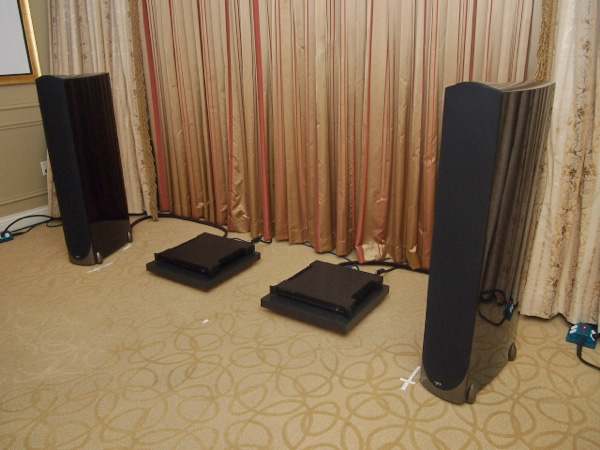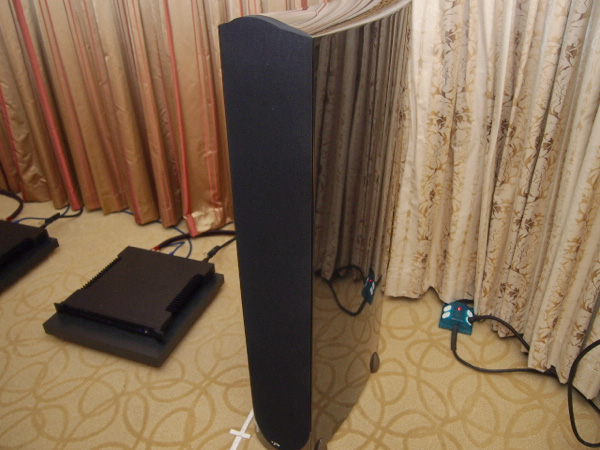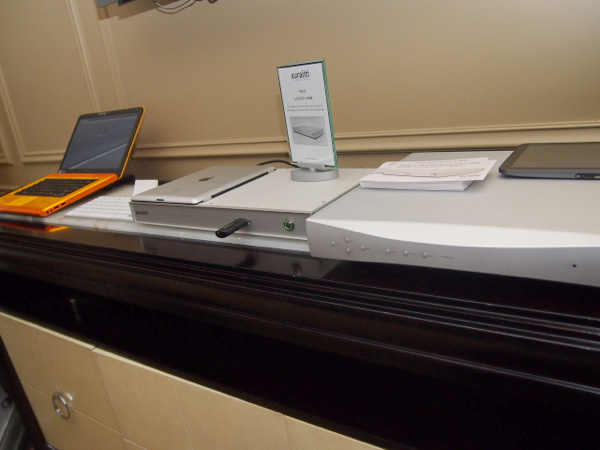 Audio Plus Services / Pathos
Pathos makes some of the coolest looking gear, someone really has an eye for beauty here…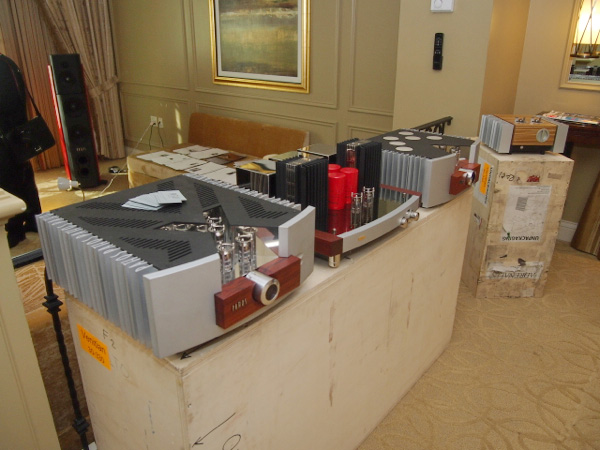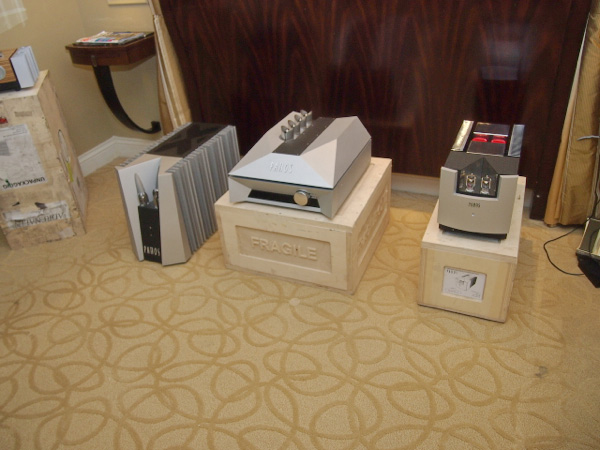 Music Server / Streamer with a slick interface.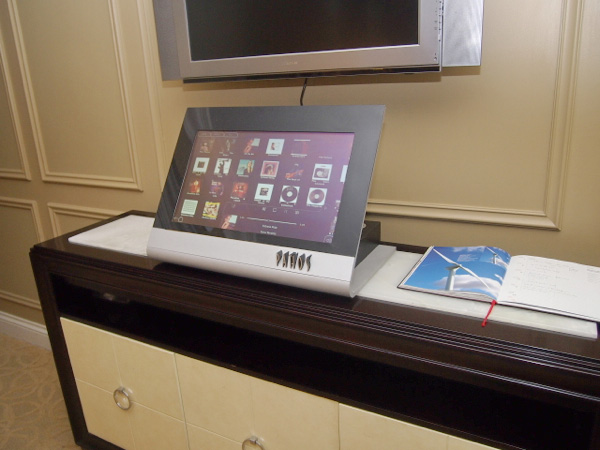 New Integrated amp / pre / DAC.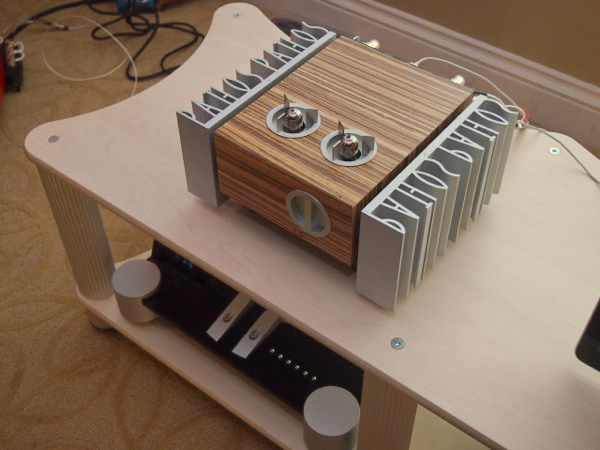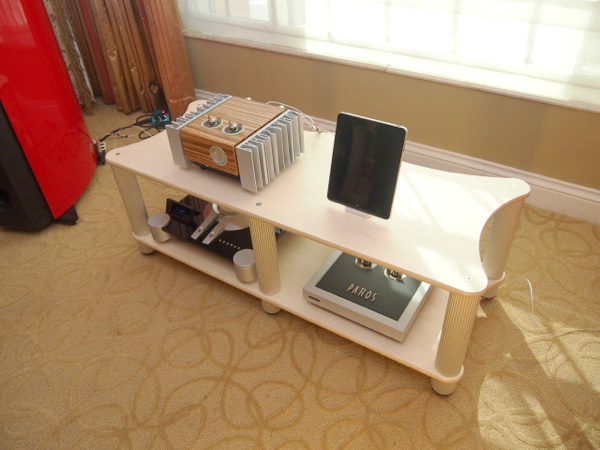 Avantegarde Acoustic GmBH
Introducing the new Duo-Grosso G2 - $37,200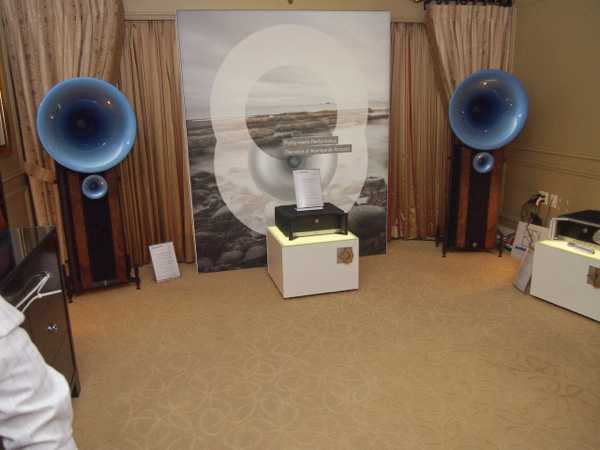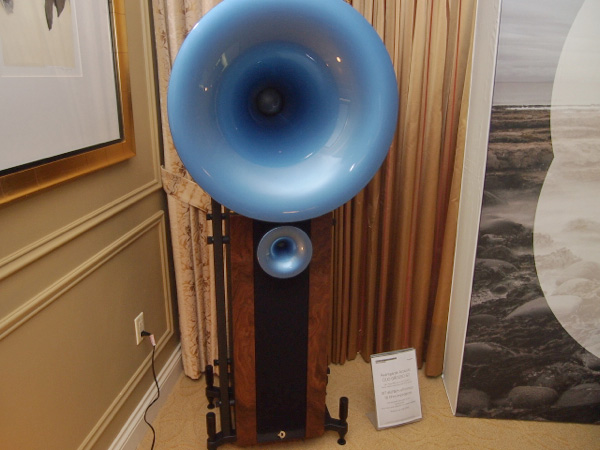 Avantgarde made a really sweet battery powered pre-amp, check out that remote!
Introducing the XA-PRE - $13,600 (Launching February 2012)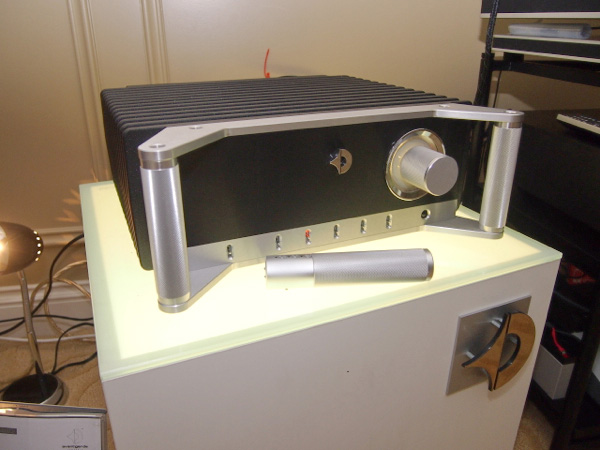 Cello Design Integration Consultants
Love at first sight with these beauties… Love the natural wood look!
Dionysus Speakers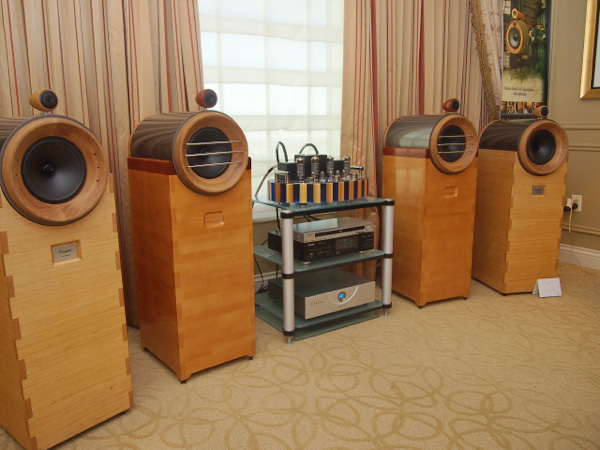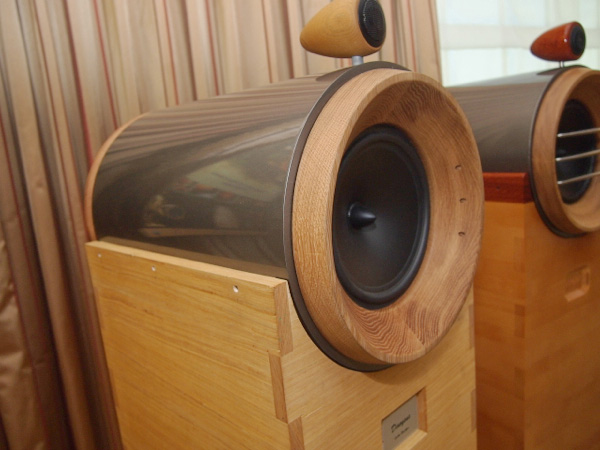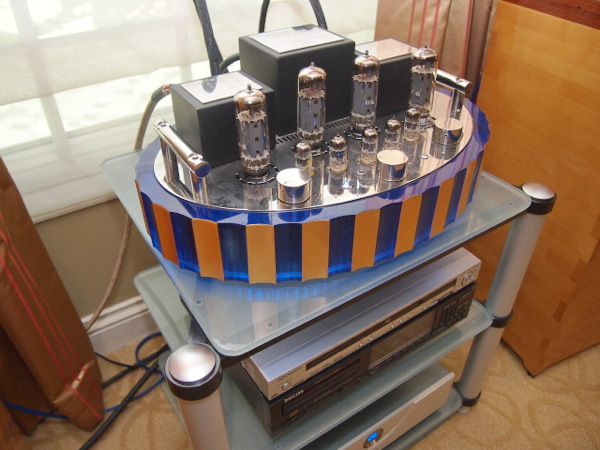 Devialet
This was a pretty cool machine, the "D-Premier"—amp, pre-amp, DAC, wi-fi streamer all in one. One could ask the company to configure it a particular way (inputs 1 and 2 can turn into an ADC or DAC, etc), dump the configuration to a memory card and then slide the card into the unit and it will re-configure, reboot and viola! Sexy looking too…. $16,000.
It shows up as a sound device in OSX so no guess work there!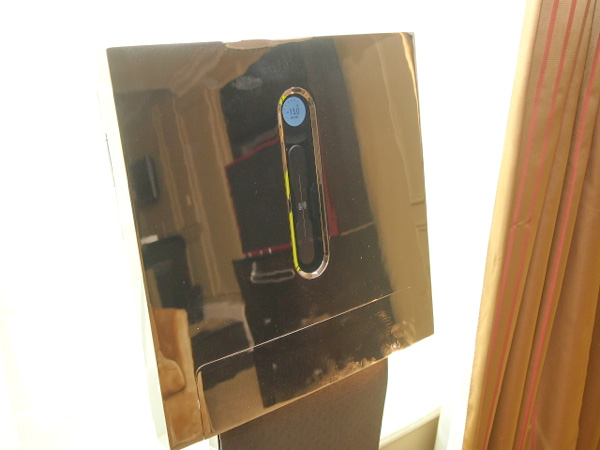 Check out this remote!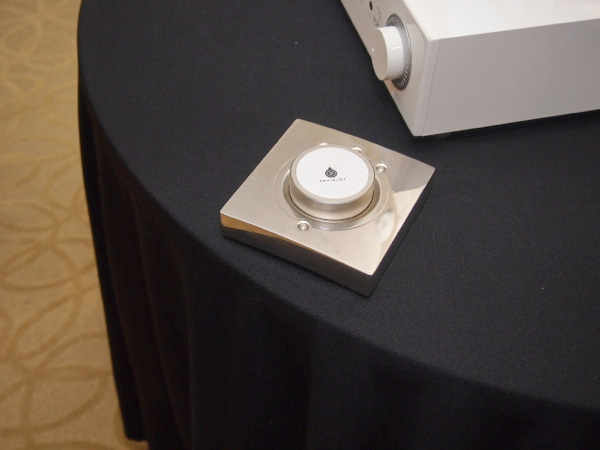 Wes Bender Studio / NYC / Hansen Audio / Viola Audio Laboratories / Redpoint Audio Design / Jorma Design
Harmonious Haven
Wes Bender's highly tasteful room! Some really top-notch gear here and man it sounded nice. Wes didn't want me to take my CD back! Listened to a few tracks here and didn't want to leave…
The Viola Crecendo DAC / iPod interface, Viola Forte' Amp, Hansen Prince-B $39,000, Redpoint Audio Turntable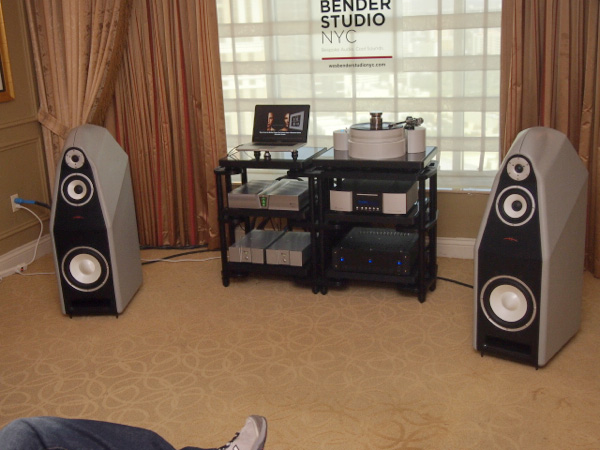 Mr. Wes Bender himself!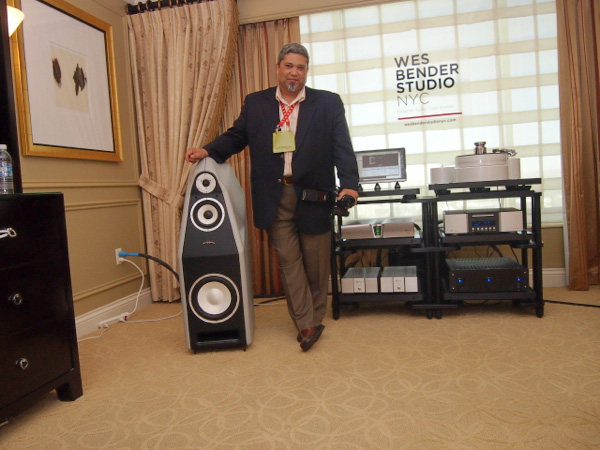 The President of the Viola Audio equipment Paul Jayson.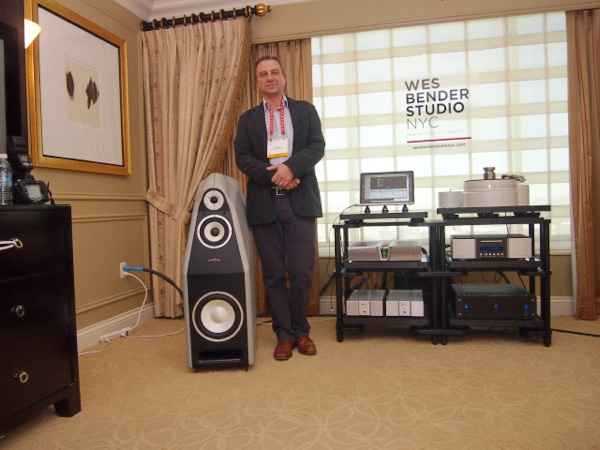 Beautiful leather wrapped Hansen Prince speakers—SEXY!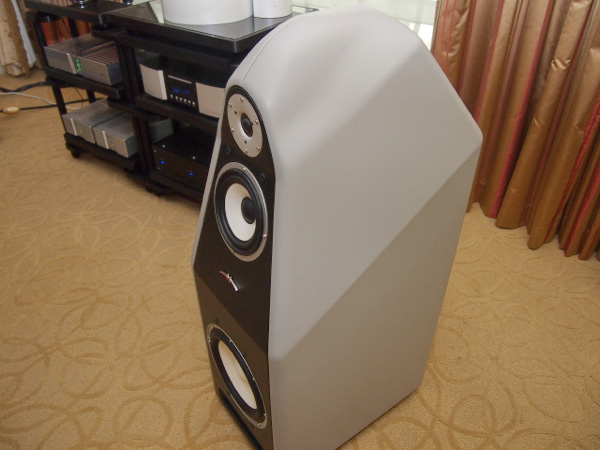 Sony Electronics
Was skeptical about this room but they made some really nice speakers!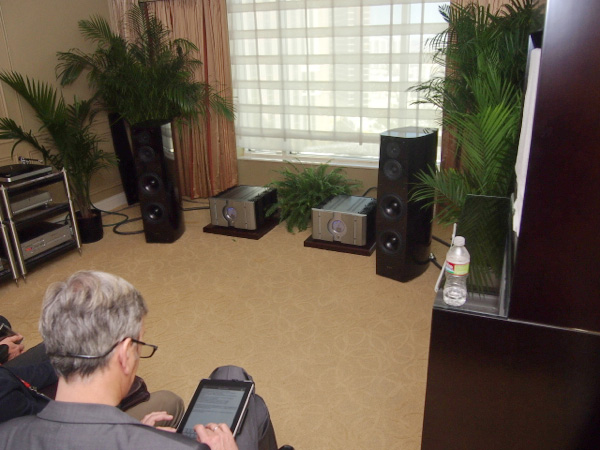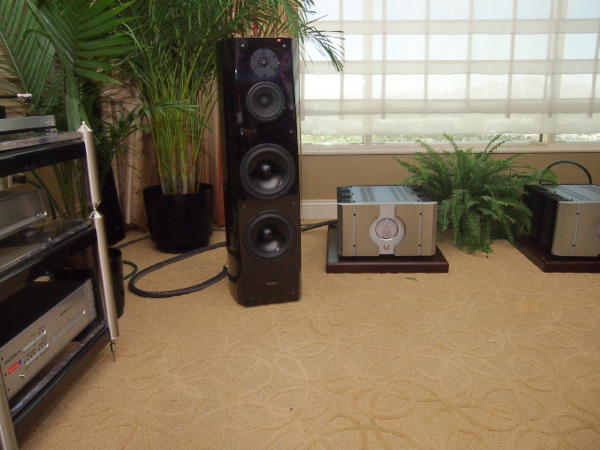 No cheap cabinetry here!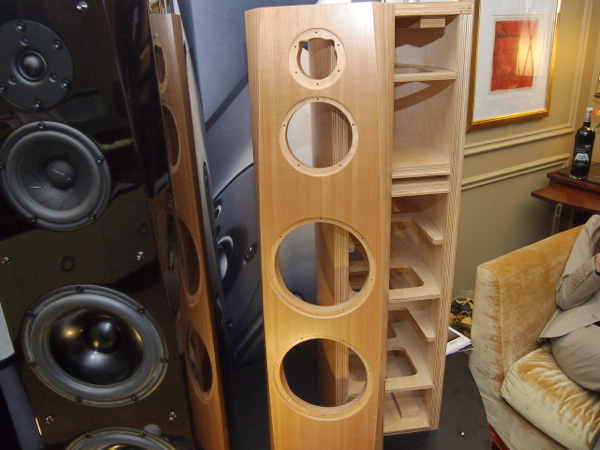 CH Precision
Some REALLY nice gear here, with beautiful controls and displays…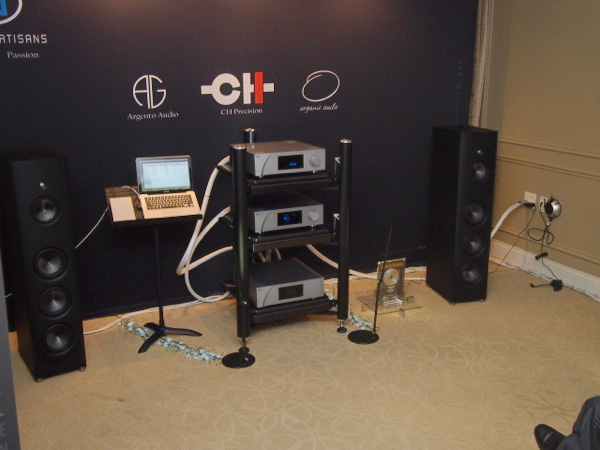 Part 4 coming soon!