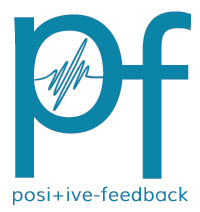 You are reading the older HTML site
Positive Feedback ISSUE 57
september/october 2011
From the Vinyl Vault - Tons and Tons of Good Music!
by Myles B. Astor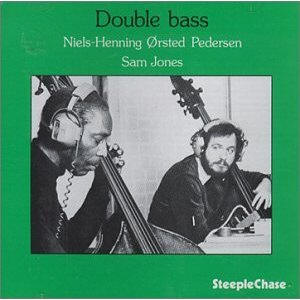 Niels-Henning Orsted Pedersen and Sam Jones: Double Bass, Producer: Nils Winther. Recording Engineer: Emile Elsen. Alto/Steeplechase SCS 1055, 1976.
Women and audiophiles have more in common than first meets the eye. For instance, women shop for clothes in their closet while audiophiles shop for records on their shelves. In my case, reviewing with the same dozen or so reference albums had left me jonesing for something new and fresh to spin on the 'table. 'Lo and behold, sitting sadly on my record shelf for probably the better part of a decade, was the Alto/Steeplechase reissue Double Bass. Steeplechase, for readers unfamiliar with this Danish jazz label, was founded by Nils Winther in 1972 and featured the likes of many American, as well as European, jazz musicians touring or living in Europe playing a mixture of modern and traditional jazz.
On this album, we find two of the best in the business in Sam Jones and Niels-Henning Orsted Pedersen teaming up to perform standards from Rodgers, Kern and Cahn and Charlie Parker. Indeed, Orsted Pedersen, one of the most highly regarded Europe bassists, played on 150 or so albums while Jones worked with among others, Cannonball Adderley, Lou Donaldson, Oscar Peterson and Bobby Timmons. Double Bass also serves as an interesting contrast and study between Jones' dark and Pederson's more agile playing styles. Ably supporting Orsted Pedersen and Jones are Philip Catherine on guitar and Billy Higgins on drums (both members of Orsted Pedersen's quartet) as well as Albert Heath.
Now whether it's been a result of changes to the audio system—or really sitting down and listening to this album—there's no disputing the fact that Double Bass is a spectacular recording. While some might complain the album is a tad too closely miked or lacking much in the way of sense of space, there's simply no denying the fact there's something tonally spot on about the sound of this 1976 Steeplechase recording. Bear in mind, too, that the double bass is not the easiest instrument to record; for instance, a recording engineer needs to, since the double bass tends to be among the quietest instruments in the ensemble, closely mike the instrument to avoid bleed from other instruments. By contrast, if the double bass is too closely miked, one ends up with unwanted resonances.
Double Bass opens with the classic 1938 Rodgers and Hart tune "Falling in Love with Love" featuring Jones in right channel and Orsted Pedersen in left and guitarist Catherine seated in the middle. Jones' and Orsted Pedersen's basses are amazingly realistic, with the engineer superbly capturing the instrument's speed, detail, snap, power, harmonics and presence. What really sets this album apart is that it seems as if Jones and Orsted Pederson are in the room. On the Albert Heath composition "A Notion," Orsted Pedersen's bass literally shudders in his hands! Yes, "Falling in Love with Love" and I Fall In Love Too Easily" definitely emphasize the basses. Yes, as with many jazz recordings, there's not a lot of ambience and the "stage" is somewhat shallow. Other tracks of note include the Cahn/Styne tune "I Fall in Love Too Easy" from the 1945 movie Anchors Aweigh.
Sadly, Double Bass is now out-of-print but it's definitely worth hunting down from your favorite used LP source!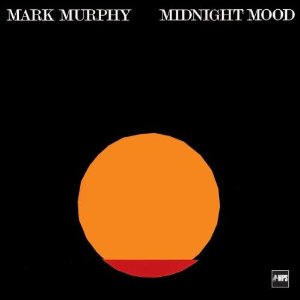 Mark Murphy: Midnight Mood, Producer: Gigi Campi; Engineer: Wolfgang Hirschmann. MPS/SABA SB15151 ST/Speakers Corner, 1968.
Midnight Mood is sadly, too, another out-of-print nugget that sat very quietly and patiently on my record shelves for many years. This gem, recorded on December 18th 1967 at Lindstrom Studios, Cologne, Germany, features the music and singing of 1967 Grammy Award winner jazz singer Mark Murphy. Murphy, noted for his pure and expressive voice, is accompanied by on this album the likes of the Clarke-Boland Big Band featuring Ronnie Scott on tenor sax and Kenny Clarke on drums.
Murphy's singing is equally matched by the album's recording quality. Yes, the sound is a touch solid-state-ish. Yes, the recording is a bit too clean, but it's never to the detriment of the music. Yes, "I Don't Want Nothin" is a little over reverbant; on the other hand, the song has excellent harmonics and frequency extension. Highlights include Clarke's "Sconsolato" on the B-side noted for its Latin flair, "You Fascinate Me" so featuring the work of trombonist Ake Persson, "Midnight Plus Music" and "Alone Together."
This is one album that probably could be found for a song on eBay!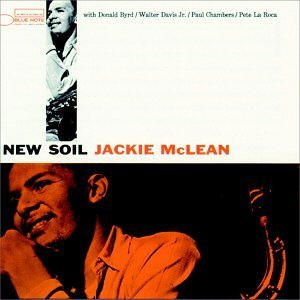 Jackie McLean: New Soil, Producers: Albert Lion and Francis Wolff; Engineer: Rudy van Gelder. Blue Note/Analogue Productions AP 84013 (45 rpm), 1959.
New Soil is arguably among the finest sounding 45 rpm Blue Note jazz album reissues to date from Analogue Productions. Showcasing the magical touch of engineering genius Rudy van Gelder, it appears that these master tapes have stood the test of time far better than many others. Remastering engineer Steve Hoffman added, "That [New Soil] was a really fun one to do (actually they all are)."
There's no denying that New Soil is both sonically and musically, a very special recording. One of the many McLean albums appearing on the Blue Note label (and his first a leader), New Soil tends to be sometimes lost in the shuffle. In fact, some critics, citing in particular, the extraordinary tightness amongst McLean, Donald Byrd and Walter Davis, consider New Soil among McLean's best efforts. The opening features Byrd and McLean, not to forget a solo effort from Chambers, on the 11 minute long bluesy "Hip Strut." "Minor Apprehension" begins with McLean opening and then Byrd and all the members of the band taking their turn.
Sonically, the album simply exudes transparency, studio presence and lack of distortion. There's an uncanny ability to distinguish the reverb added to all instruments, especially McLean's sax. Donald Byrd's trumpet has incredible sense of presence and bite. Pete LaRoca's cymbals just seem to extend out forever; drums are super tight and clean. There's a clarity to the bowed bass, an ability to hear Paul Chamber's bow digging in, especially using the MIT Oracle-X interconnect and Magnum speaker cables, that eludes lesser recordings. Like many albums, the sound varies from song to song with for example, Davis' piano on "Hip Strut," being more up front than on other cuts on New Soil.
On a slightly different note, there's been a lot of online whining about the price of these 45 rpm releases as well as having to get up more frequently to change sides. Addressing the latter complaint first: good, you need the exercise. Also seemingly lost in the shuffle is the undeniable fact that 45 rpm pressings provide the maximal fidelity to the original master tape.
As for the former objection. When the price of original, deep groove Blue Notes easily tops $300 (or more) on eBay, $50 (for two LPs) is quite reasonable. Then again, good luck finding an early pressing in playable shape! Lately, almost 70% of the used mint or near mint jazz albums that I've bought off eBay arrived essentially unplayable and were returned (and let's not talk about that downright fraudulent Goldmine grading crap!). Those numbers compare to roughly one out of a hundred classical records. (Now whether that's due to jazz aficionados actually playing their LPs vs. classical music lovers playing their album once and putting it up on the shelves is open to debate.) Granted, there are cheaper LP alternatives but who knows whether these releases were taken from the original master tape, much less whether it's an analog or digital source. You can also take it to the bank that these companies didn't take the care and offer the same level of Q/C that Analogue Productions, ORG and Music Matters do with their releases! When the system is firing on all cylinders, these 45 rpm LPs can sound spectacular, in many cases being a damn good recreation of the master tape.
Don't wait until this one is out of print!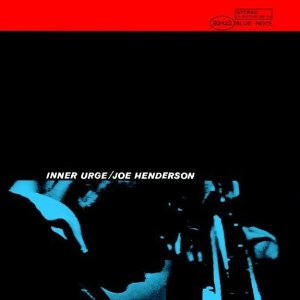 Joe Henderson: Inner Urge, Producers: Albert Lion and Francis Wolff; Engineer: Rudy van Gelder. Blue Note/Music Matters Jazz MMBST-84189 (45 rpm), 1965.
Inner Urge is without question, another in a long line of exceptional Rudy van Gelder recordings—and Music Matters Jazz 45 rpm remasterings! One thing, though, has always puzzled me about the sound of van Gelder's recordings. Given that van Gelder was the engineer of record on many of the Blue Note, Impulse and Verve recordings (among the many), why does each label have its own "sound"? According to Steve Hoffman, the MAN (along with Kevin Gray) responsible for all these marvelous 45 rpm transfers, "The BN's are recorded hotter on the tape which can add a sort of "overload" sound to everything. The Impulse stuff was recorded at normal level. That's pretty much a lot of it! Personal producer taste..."
Inner Urge marks Henderson's fourth album as leader for Blue Note and is noted particularly for the work of McCoy Tyner on piano and Elvin Jones on drums. Author Richard Cook in his book Blue Note recounts the opening of "Inner Urge," "..finds Henderson more particular and more his own man. It starts with another long assault on the title track, but more his own man, but this time Henderson's phrase shapes are more individual, his tone more in focus." Indeed, "Inner Urge" is memorable for its classic Henderson solos on the fast paced and Latin flavored "Night and Day." while "El Barrio" is noted for the tone of Henderson's saxophone. And don't miss out on Jones' brushwork on "You Know I Care" either! "El Barrio" and "You Know I Care" present Henderson and group in very different lights; in the former situation, the musicians and specifically, Henderson's sax sound like the mike was dropped into the sax—so much so that it sounds like the song is cut at a different level; on the latter track, the group is placed a bit further back.
Sonically, Inner Urge provides a stiff test of your system's transparency and here, demonstrated the clear superiority of VPI's new Al/Classic platter over the previous acrylic version.
Jump on this gem before it's permanently out of print!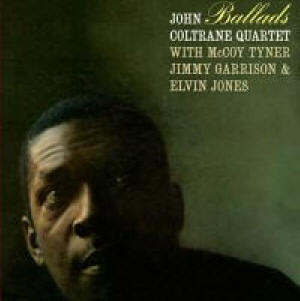 John Coltrane: Ballads, Producer: Bob Thiel; Engineer: Rudy van Gelder. ORG 012/ Impulse A-32, (45 rpm), 1962.
The following quartet of reissues all come courtesy of Original Recordings Group (ORG), another relatively new entrant in the vinyl sweepstakes and clearly a winner with many excellent releases in their catalog. To make the package even sweeter, Ballads is one of my, as well as many other jazz lovers, all time favorite jazz recordings.
Handling the remastering of Ballads, Mulligan meets Webster, Pop Pop and Love Over Gold was none other than renowned mastering engineer Bernie Grundman. For his latest effort, Grundman pulled out all the stops and totally rebuilt and modified his mastering chain. (It was very disappointing, though, despite several emails to Grundman's assistant, that I was never able to connect with Bernie and obtain more information about the updates to his studio and mastering of these albums.) Despite that, however, I was to glean a few facts about the not so inconsequential makeover of Bernie's studio. Modifications to his (re) mastering system include: 1) New tape heads for his Studer tape machine (including a complete hardwire with Cardas cables); 2) The Studer is used as a transport only ie, the reel-to-reel is used for the superb stability of its mechanical parts; 3) All the electronics, including a new single-ended, hybrid tape repro (from the tape heads through to the cutting head on the lathe) have now been totally customized and hard-wired point to point; 4) The power supplies on tube cutter amps have been updated and the amplifiers rewired with Cardas cable; and 5) The tube cutting amps were retubed with NOS US military grade Sylvania tubes.
And the resultant sound? Leaps and bounds above anything Bernie previously achieved.
Back to Ballads. Ballads, as detailed in The House that Trane Built, was Coltrane's answer to the jazz critics of the time. According to producer Bob Thiel, "Both Ballads (and John Coltrane with Johnny Hartman) came about because of the jazz critics," he wrote. "We decided to straighten these guys at once and for all by showing that John was as great and complete a jazz artist as already know."
Choosing one favorite song from Ballads is next to impossible. Coltrane faves include "What's New" and "All or Nothing at All." The sound on Side 1 of Ballads is incredibly tape-like and more importantly, lifelike. Part of that reality is in no small way directly traceable to the three dimensionality of the quartet. The prominence given to other members of the quartet, namely McCoy Tyner, Kenny Garrison and Elvin Jones, was ever so ably captured by the great Rudy van Gelder! The second track, "You Don't Know What Love Is" really spotlights Jones' drum and cymbal work as well as Coltrane's sax and lyricism. "All or Nothing" has been a reference reviewing track for many years, most notably for Jones' drum solo.
Side three on my copy of Ballads was a little noisy. The sound on side four differed from that heard on the three previous sides. The cuts here had a bit more reverb added to Coltranes's sax and "Nancy (With the Laughing Face)" has a little more of a hole in the middle than the other songs.
A must-have from the folks who bring you ORG!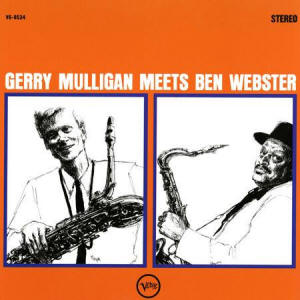 Gerry Mulligan meets Ben Webster, Producer: Norman Granz; Engineer: Val Valentin. ORG 013/Verve V6-8534 (45 rpm)M, MFSL 1-234, 1959.
These 1959 sessions, where bop meets swing, are another favorite jazz recording not to mention a longtime reference disc. Mulligan meets Webster was produced by the late, great jazz impresario Norman Granz and features the two legends of jazz on tenor and baritone sax. Accompanying Mulligan and Webster is an all star lineup comprising Mel Lewis on drums, Jimmy Rowles on piano and Leroy Vinegar on bass.
And Mulligan meets Webster is a winner from the outset with the cool but mellow bop of Billy Strayhorn's "Chelsea Bridge." Sonically, this recording is nothing less than spectacular with each instrument occupying its each own space in the studio; that's coupled with incredible layering of instruments and separation of the sax from the piano in background. Tonally, the reissue really excels in separating and contrasting the tone of Mulligan's baritone sax with Webster's tenor sax. There's an unmistakable feel of the body of each close miked sax resonating and a literal feel of the reed vibrating. Mulligan's sax in particular is silky smooth and his playing just exudes an effortless quality. Yes, the reissue is a little dry, with not much in the way of reverb. Yes, the piano a touch muted (though that might be the way it sounded). Not quite sure what happened on the original recording session but on the "The Cat Walk" second track, the bass sounds out of phase, amorphous and slightly disconnected with the rest of the group.
While my original (and previous reference) MFSL reissue isn't embarrassed by the new ORG vinyl, neither does the MFSL fully capture the breadth of what's on the tape like the latest ORG reissue (plus the MFSL cut at a lower level). For instance, the MFSL release lacks the transparency (especially in the low end where not only can one hear but literally see in the "mind's eye" Jones' drumset), three-dimensionality and openness of the ORG reissue. The MFSL in contrast, sounds a touch too smooth and lacking those little microdynamic attacks compared to the newest ORG reissue. Another area where the ORG trumps the original MFSL is in the low frequencies; the MFSL release is a little plumier and not as punchy, though in all honesty, the bass is still nothing to write home about on this recording.
Finally, it's a bit perplexing (and as brought up by other reviewers) why ORG used the cover art from the second Verve issue, and not the original release for Mulligan Meets Webster. Mulligan meets Webster is great jazz album that can be appreciated by both jazz and non-jazz fans alike!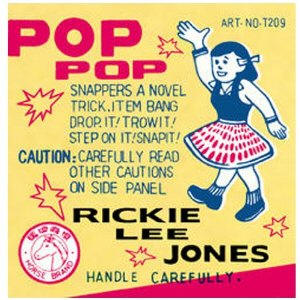 Rickie Lee Jones: Pop Pop, Producer: Rickie Lee Jones and David Was; Engineer: Greg Penny, John Eden (track 11) and Jon Ingoldsby (track 4). ORG 007; Geffen GEF-24426 (mastered by Bernie Grundman (made in Germany); Alto 008, 1991.
Pop Pop is another in a series of remasterings of Rickie Lee Jones albums from the likes of audiophile labels such as ORG, Mobile Fidelity, Acoustic Sounds and Rhino. A long time audiophile fave, Pop Pop, was recorded and released after Jones emerged from her '80s period. Noted for its eclectic quality, one will find everything from blues to tin pan alley to jazz standards to Jimi Hendrix. Recorded in Sept. 1991 by then "hot" producer David Was (who also contributed his playing to Pop Pop too and coincidentally was recently named Chief Creative Officer at Blue Note Records), Pop Pop continues Jones' long standing tradition of working with excellent sideman including Charlie Haden on bass, Robben Ford on guitar and Joe Henderson on saxophone. Pop Pop features Jones' trademark little girl voice as well as on six and twelve string guitar performing favorites such as "Bye Bye Blackbird, I Won't Grow Up, Spring Can Really Hang you Up the Most" and "Hi-LiLi Hi-Lo." Of all the songs on Pop Pop, "Spring Can Really Hang You Up the Most" remains one of my favorite Rickie Lee Jones songs (and having just recently heard her perform at the City Winery, NYC—the song is even better live!).
As it turns out, both the ORG and original release of Pop Pop were mastered by Bernie Grundman. Grundman and colleagues chose to spread the reissue out over four (instead of customary) two sides to improve the sound. That said, the surfaces on my copy were a little noisier than have come to expect from these premium remasterings.
Sonically, the ORG is far better sounding than my earlier Alto reissue. In fact, the ORG is so much better that doubt they were cut from the same master tape. While soundstaging has always been Pop Pop's trademark, I've always yearned for just a little more presence to her voice along with tighter bass. And the ORG release addresses these problems and more! To begin with, Jones' voice on the ORG is far more focused and not as edgy and bright as the Alto release. Next, low frequencies are a bit tighter on the ORG than the original cut. Finally, the ORG is quite a bit more transparent than the Alto effort.
The aforementioned observations pretty much hold true when the ORG is put up against the original release. The ORG is more dynamic and instruments have more bloom than the original. The musicians also demonstrate on the ORG, particularly on Jones' rendition of "Hi-LiLi Hi-Lo," a greater sense of body than the original version. On the other hand, the ORG possess slightly less ambience/reverb. Still there's a slight distortion at times on Jones' voice that is present on both releases. Finally, the reissue's low end is tighter than the original release.
All RLJ fans should grab this one from their favorite record retailer!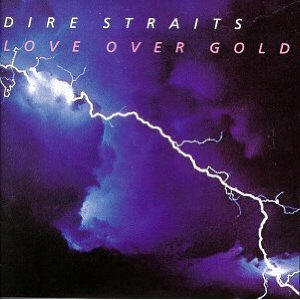 Dire Straits: Love Over Gold, Vertigo/ORG 47772-1 (British) Producer: Mark Knopfler: Engineer: Neil Dorfsman; Bob Ludwig Masterdisk, 1982.
Love Over Gold is another long time resident on HP's audiophile reference disc and for good reason. To being with, Dire Straits was one of the few creative, innovative '80s rock acts emerging worth listening to and their music has clearly stood the test of time. Mark Knopfler's unique guitar sound and songwriting personified Dire Straits. Next, Love Over Gold, like Supertramp's Crime of the Century, is a cruel reminder of the days when rock recordings, unlike the garbage being foisted on the public nowadays, made to play on your boom box or car radio, actually had some semblance of dynamic range.
No song is a better example of the album's dynamic range than the positively spooky sounding, progressive rock attempt "Telegraph Rd." Side one of Love Over Gold leads off with synth/organ/guitar. Here, the ORG demonstrates acquits itself well displaying good instrumental focus along with greater midrange weight and authority. The ORG is also very transparent with great sense of all enveloping sense of stage.
There are clear sonic differences between my early vintage UK Vertigo pressing and the newest Grundman/ORG release on "Telegraph Rd." or "Private Investigations." On the plus side, the ORG fleshes out the midrange and instrumental palpability far better than the original release. In addition, the ORG isn't as thin and hard sounding as the original mastering. On the minus side, the ORG is a smidge too smooth, losing a little of the dynamic accents. Neither is the ORG as dynamic as the original Vertigo pressing (of course having to account for VTA since the original must weigh half of the reissue). Lastly, the original has a more spacious, open soundstage, reminiscent of the wall of sound experienced at a Dire Straits concert.
Recommended for those who don't have an original copy of Love Over Gold!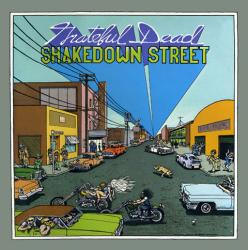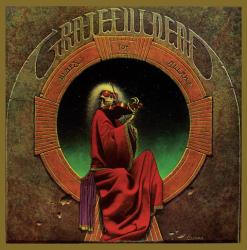 Grateful Dead: Shakedown Street, Producer: Lowell George; Engineer: Bob Matthews. Audio Fidelity AFZLP 120; Blues for Allah, Producer: Grateful Dead; Engineer: Dan Healy. Audio Fidelity AFZLP121.
There's no time like now for audiophile Deadhead fans! Audio Fidelity just released these two amazing reissues of Shakedown Street and Blues for Allah and five more Dead titles from Rhino and four from Mobile Fidelity are on the way!
First a little news. For those out of the loop, Kevin Gray and Accoustech had an amicable parting in Fall of 2010. Following this split, Kevin opened his own mastering studio, Cohearent Audio, equipped with his personally modded electronics including two Studer decks, one equipped with ATR heads along with custom made Class A, output transformerless electronics.
Now, I don't know what Kevin Gray was smoking at Cohearent Sound when he cut these Grateful Dead albums for Audio Fidelity but I want some of it. No stranger to the Grateful Dead, Kevin was responsible for the mastering of both the Audio Fidelity and original release of Blues for Allah. Both Shakedown Street and Blues for Allah are sonic knockouts for rock reissues, and the best work from Kevin and Audio Fidelity. Both Dead releases sound much better than Audio Fidelity's Donovan. Both new releases sound much better than Audio Fidelity's Deep Purple. And that's saying something I held both the Donovan and Deep Purple albums in high esteem! (Not to mention, light years better than Audio Fidelity's extremely disappointing sounding and Q/C afflicted Jethro Tull). What really differentiates Shakedown Street and Blues for Allah from the typical rock fare is the presence of a midrange and lack of edge. Heck, there's even some low frequencies as well as a sense of harmonics and dynamics on the Audio Fidelity pressing! What a concept!
Of course, the condition of the original master tapes has a great bearing ultimately on the sound of the reissue. Warner Brothers has more than any other studio, according to Kevin, gone to great lengths to preserve their master tape collection. After the Universal lot fire, Warner constructed a bank-like vault replete with inert gas, and temperature and humidity controls, to hold their precious and irreplaceable master tapes. And in stark contrast to many other facilities, the people in charge know exactly where each tape is, not to mention the history of every tape copy in the vault. Kevin also confirmed in our conversation, that the tapes for both albums were in excellent shape—and unlike many tapes of its era--didn't require any baking (Kevin thought the recordings were done on Scotch 250, one brand that has held up better over time than the Ampex tapes).
While I wouldn't necessarily categorize myself as a hardcore "Deadhead" (I've attended my share of Dead concerts beginning with their appearance at Watkins Glen way back in 1973), these might not have been my first two choices for release. The Lowell George (of Little Feat and Mothers of Invention fame) produced Shakedown Street is somewhat schizophrenic but generally enjoyable. Of the two, Blues for Allah has slightly better sonics and isn't quite all over the map musically, but overall, I prefer the side one of Shakedown Street.
My two favorite songs on Shakedown Street are without question the rocking "Good Loving" and "Shakedown Street." Also not to miss is Mickey Hart's percussion work on "Serengetti." Side two is, given what the scope of what the Dead produced, eminently forgettable.
Standout tunes on Blue for Allah include side one's "Slipknot" and companion "Franklin Towers" with their absolutely immense soundstage along with on Side 2, "Sand Castles and Glass Camels" with its acid trippy, ethereal, out there sound.
Wouldn't it be nice if the other Dead rereleases turn out as good as the two Audio Fidelity discs?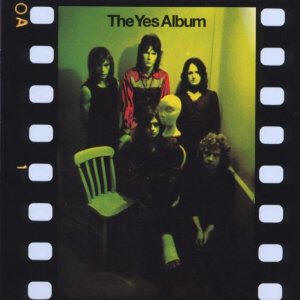 Yes: The Yes Album, Producer: Yes and Eddie Offord; Engineer: Eddie Offord. Atlantic R1 73788/Rhino, 1971.
Rhino should have hired Kevin Gray to recut this album!
The vinyl renaissance has, unfortunately, been a mixed blessing. On the plus side, labels such as Original Recordings Group (ORG), Mobile Fidelity, Analogue Production and Music Matters Jazz continue to painstaking hunt down the original tapes and remaster these classics using the best equipment possible. More to the point, analog lovers continue to have a steady stream of high quality remasterings to play on their top flight analog front-ends.
On the flip side, however, many other record labels are just jumping on the vinyl bandwagon and releasing pure unadulterated pieces of dreck on vinyl. The albums from the latter companies: 1) come from unknown tape generations or bad digital dupes, 2) are poorly mastered; 3) suffer from atrocious pressing and Q/C. Just to put things in perspective, most major record labels are hesitant to send these precious, fragile and irreplacable master tapes to just any old mastering engineer; consequently, they'd much prefer to make a "perfect" digital copy and send that along to the remastering label. So if the dupe is lost, stolen or damaged, it's no great loss. It is because of this that I'm hesitant to buy reissued LPs from new, unknown vinyl labels without knowing the tape source.
And unfortunately, The Yes albums fall into the latter camp, where it seems the LP was mastered off of a really, really, really bad digital copy.
Over the two or so years, I've been trying to add back to my collection some of the rock albums that I grew up on and Yes's The Yes album was one of these. So I too the plunge and picked up a copy of Yes's third—and breakthrough album. Yes, it's hard to believe that it's been 40 years since the release of this breakthough album featuring the debut of Steve Howe on guitar with the group and the soon to be last appearance of Tony Kaye on his Hammond B3 (soon to be replaced by Rick Wakeman and his electronic keyboards) with Yes. The Yes album features much longer songs (as rock artists were choosing to do) such as "Yours is No Disgrace" along with "Starship Troopers" and "Perpetual Change." Other highlights included the harmonization on "I've Seen All Good People" and the use of acoustic instruments.
Sonically, the Rhino reissue pales in comparison to the original George Piros (of Mercury and later Atlantic Records fame) mastering. There's also a bit of irony to the Piros rock releases; Piros generally despised this music, yet his masterings are generally regarded as the best sounding releases of many a rock group, Yes included. Sadly, whoever did the mastering of the Rhino issue is no George Piros. In fact, I don't know what the mastering engineer(s) were listening to when they cut his album—or if had they even listened at all? It sounds like they were asleep at the reel. The reissued Yes LP is sadly compressed, congested, hard sounding, lacking spatial information, flat and dimensionless. The bottom end is nothing short of awful (now the low end on the original is nothing to write home about, but it doesn't sound like a one note thump as heard on the Rhino). The only thing positive about the Rhino reissue is that I never had to turn down the volume on dynamic sections.
On the Piros mastered version (and they can be had on eBay for reasonable prices), every instrument occupies its own space. Instruments float in the air and have a more ethereal quality. Kaye's Hammond organ is marked by its rich tone. Listen to the climax on the second side and how it builds and builds and builds and goes on forever. That's missing on the Rhino.
While I laud Rhino for going back to the archives and releasing some classic rock recordings, only get this reissue if you must have the music.