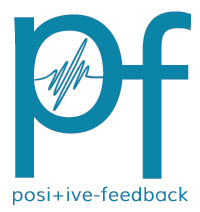 You are reading the older HTML site
Positive Feedback ISSUE 57
september/october 2011
Doug Means Project - 2.0
by Steve Lefkowicz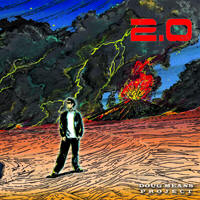 I love it when I just happen onto something by chance, especially when it has to do with music. The family and a few of my son's friends took a day to go to the Orange County Fair one day this past summer, mostly to hear Erick Macek perform there (see review published in this issue of PFO). As there were only a few good seats (he was not performing on either of the big stages) we decided to get there plenty early and try to get the best seats available. Shortly after we sat down, a band was about to start, and from their introduction, my son certainly got excited. He is a big Sublime fan, and the band about to play Doug Means Project, referenced Sublime in their introduction (they both come from Long Beach, CA), and mentioned that their new CD (2.0) featured a song that included Sublime With Rome's* singer, Rome Ramirez.
Doug Means Project (DMP) describe themselves as being a "funky blend of rock, reggae and hip-hop." That pretty much sums up their sound. It is absolutely fun, infectious and the kind of music you find yourself singing to yourself afterwards. Though clearly influenced by Sublime, DMP has its own sound and voice.
One distinctive thing about this band is that lyrically, they eschew the profanity and sexual content that seems prevalent in other bands of this genre. Leader Doug Means does indicate that he feels his lyric "will help people live their lives better." He doesn't preach or anything like that, and it's not overly intellectual or political. He just sings about real stuff.
One of the highlights is the track Benjamin Franklins (featuring Rome), an excellent song that may be about realizing one's mistakes and personal growth. That's what I get out of it, anyway.
The disk includes a few tracks from a previous Doug Means band, "Nobody Cares." They are certainly similar in style, though a little more expanded in the size of the band, and a welcome addition.
Musically, either you like reggae rhythms or you don't. Not all reggae is Bob Marley, of course, and there are many variations of the genre. DMP keeps the rhythms flowing, and the extended instrumentals to a minimum. It is more about the songs, and most of them are under four minutes in length, with only one extending beyond five minutes. This is good, as sometimes I find ska and reggae bands to be pretty repetitive and tiring for the length of an entire CD. DMP does mix things up musically enough to avoid this. I also really appreciate that they keep the vocal track clearly in front of the mix, leaving the lyrics easily understandable.
Sonically, this is an okay, average rock type recording. It's certainly not a bad recording, but it's not a great recording either. With a little more clarity and little less compression this could have been quite impressive (not to keep mentioning Sublime, but several tracks in my son's Sublime collection are very well recorded; exceptionally clear and dynamic). If all you are looking for is a sonic spectacular or an audiophile recording, go listen to Jazz at the Pawnshop again. For me, musically, I'll take this album instead any day.
If you check their tour listing on their website, and have the chance to see them live, I can say they certainly put on a fun show.
Overall, if you are a fan of Sublime, or other bands of that reggae/ska/punk/hip-hop/rock style, you should give DMP 2.0 a listen. They are a very talented group, and deserve a break.
Available on CD (at concerts only, currently, from their website in the future) and iTunes.
* Due to a legal agreement with the executor of former Sublime member Brad Nowell's estate, the current incarnation of Sublime performs under the name Sublime with Rome.