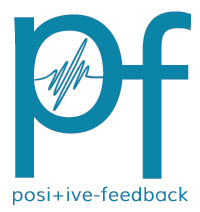 You are reading the older HTML site
Positive Feedback ISSUE 57
september/october 2011
Fleet Foxes, Helpessness Blues
by John Acton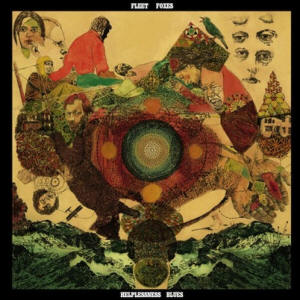 In 2008, Seattle-based Fleet Foxes released their full-length eponymous debut record and quite literally stunned the music world with their unique blend of folk, rock, jazz, blues and Baroque stylings. Fleet Foxes, while by their own admission drawing heavily on musical influences such as Bob Dylan, Simon and Garfunkel, the Zombies and even Steeleye Span, produced an album of well-crafted songs that sounded fresher and more unique than many listeners, myself included, had heard in a long time.
For their follow-up Hopelessness Blues release, Fleet Foxes retained their signature soaring harmonies and effortless acoustic-driven arrangements while moving in a darker, more aggressive musical direction. Lead singer and chief songwriter Robin Pecknold is said to have obsessed over the making of the record, to the ultimate detriment of his health and personal relationships. This compulsive focus on the making of Hopelessness Blues manifests itself in his lyrics, which are considerably more internalized and introspective than those of Fleet Foxes' previous album. Recurring themes of loneliness, selfishness and fracturing relationships abound in the majority of songs, with Pecknold stating in "Bedouin Dress" that "if to borrow is to take and not return, I have borrowed all my lonesome life." And in "Blue Spotted Tail," Pecknold espouses his belief that the universe shares a uniform lack of purpose, finding no answer to his questions, "why is the earth moving around the sun?" and "why is life made only to end?"
If Pecknold's lyrics to Helplessness Blues tell the tale of a man moving through a crisis of identity and attempting to balance the light and dark inside him as he works to find out who he is and is meant to be, his vocals resonate beautifully and the music itself forms a brilliant counterpoint to Pecknold's haunting vocal delivery. With more complex arrangements than their previous efforts, the Fleet Foxes maintain their sublime balance of directness and atmospheric mood within a largely acoustic tableau. In addition to the expected acoustic and electric guitar, bass and drums, the band incorporates organ, flute, clarinet, violin and even a splash of synthesizer and vibes. It would be all too easy for the Fleet Foxes' arrangements and layered instruments to devolve into fractured chaos, but in reality, there is a cohesive flow and directness that draws the listener in to the heart of the musical message. Successfully juxtaposing stripped-down moments of acoustic-guitar-accompanied vocal expressiveness with all-out psychedelic folk-rock jams, the band keeps the listener enthralled from the first note of the album's opener, "Montezuma" to the final strains of "Grown Ocean." 2011 isn't over by a long shot, but Fleet Foxes' Homelessness Blues is already positioned to become one of my favorite records of the year.
Formats: CD, LP(2), MP3