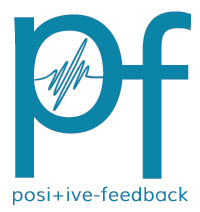 You are reading the older HTML site
Positive Feedback ISSUE 57
september/october 2011
Getz/Gilberto - The Acoustic Sounds Remaster
by Danny Kaey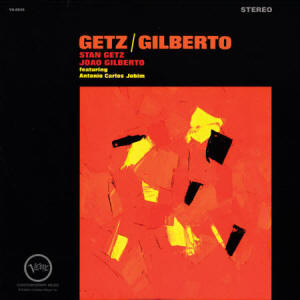 Dear readers, I have to apologies for some incorrect information regarding the source of the masters for this release. This record was in fact cut from the original (verified!) 2-track analog master tape which has not been used since 1980. To my knowledge and having verified with Chad, this reissue is the ONLY release that has used these original masters. While the much discussed Speakers Corner reissue correctly reversed the channels, the source of the master was never publicly presented. To quote from QRP's press release, "and again, those reissues you've heard up until now—definitely still breathy, warm and rich—were made from something less than the master. Prepare to hear the veil removed." Finally, since these titles are so fresh my jacket(s) just arrived and I must say they are fabulous. Beautifully "restored", these jackets are of the same quality as Chad's Impulse! reissue project, which is to say they are book-like and beautiful to behold and look at. Well done Chad! A+++
1964; Beatlesmania was in full swing, while elsewhere around the globe Stan Getz and Joâo Gilberto released their super hit album Getz/Gilberto. Personally, I feel that Bossa Nova was never cooler, more hip or greater than through this album, which can well be considered the best selling record of its genre whilst also being on most anyone's perpetual playlist.
Stan Getz, Joâo Gilberto, Jobim and Astrud Gilberto composed such an evergreen that some 40 plus years later, this record still sells. Whereas it was Jobim's record, it was perhaps the title track, The Girl From Ipanema, that stood the test of time the most and catapulted Astrud Gilberto to international stardom and an instant overnight sensation, long before there was YouTube, Google or iPods.
This new trend (literal translation of Portuguese "Bossa Nova") proved indeed to be a new trend that was followed, interpreted, copied, sampled, mixed and who knows what else, over the past 4 decades, but never quite managed to gain the commercial success of this album (it spent 96 weeks in the charts and won 4 Grammy's) Love it or hate it—it has been played to death—every time I put this record on, my mood instantly swings, my feet begin to tap and great memories begin to fade in and out. In short, its one of those rare records that has this seemingly instantaneous transformational power, one that can sooth, enlighten and heighten your spiritual senses in ways few records can.
Surprisingly then, it took nearly 50 years for this record to be released in all its full stereo fidelity, courtesy of Chad Kassem's new Quality Record Pressing facility and his latest and perhaps the greatest reissue project, that of 25 super special Verve titles on 45 RPM vinyl and SACD. Sure, many reissues have come and gone over the years; the most recently available commercial Verve CD "20-bit remastered" sounds decent enough for background music. MoFi also reissued this record some time ago; a Japanese SHM-SACD which I also own is not bad either, but it is perhaps German label Speakers Corner's reissue that was appreciated the most.
Cut by Kevin Grey from an unverified "master", no EQ or compression had been added, whilst also reversing Astrud's voice to the left, thus matching the original intent of the producers. A German typical quiet pressing, this was definitely the standout release to have. But good enough simply wouldn't cut it for Chad's latest Verve reissue project. Not to be outdone ever again, by anyone, Chad and team got a hold of Verve's 2-track masters which hadn't been used since 1980 to produce this LP and SACD reissue.
To say that the resulting new stereo master is anything but a major sonic breakthrough would be to make the understatement of the decade. SImply put, audiophile jargon and usual hyperbolas aside, this new release is like hearing the record for the very first time, in the studio, with Astrud and team granting you a personal performance for the night. There is just so much more information present, that you really can't fairly compare any of the previous releases with this one.
Space, presence, timing, are all so dramatically improved it is as though the lady and gents had been recorded yesterday, not some 40+ years ago. Most stunning perhaps, is the appearance of Astrud's vocals in the opening track. On all my other reissues, her vocals appear encapsulated from the rest, as though she was an after thought. This newly minted remix substantially changes that perception by affording the listener a far better experience, one where Astrud isn't merely part of the recording, rather, part of the music.
The pressing quality of this reissue is also superb, offering the listener a dead quiet, jet black background pressing, that undoubtedly benefited from Chad's massively built state of the art record pressing plant. Considering that this isn't merely a fluke, one off, "lucky" pressing (I own many of the other titles pressed at the new plant as well), Chad's gutsy, nay, insane million dollar plus investment will undoubtedly pay dividends down the line. With his new Verve series, there's a lot to prove: most original Verve titles are merely so-so sounding, and no previous reissue effort focused so heavily on Verve titles in the past.
Getz/Gilberto is an instant success in my view, a definitive reissue that will have you begging for more goodies. Stay tuned for several other "must have" titles as part of my official Verve review series.