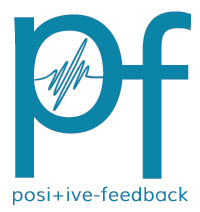 You are reading the older HTML site
Positive Feedback ISSUE 54
march/april 2011
Woo Audio Electrostatic Headphone Amplifier - WES
by Robert Youman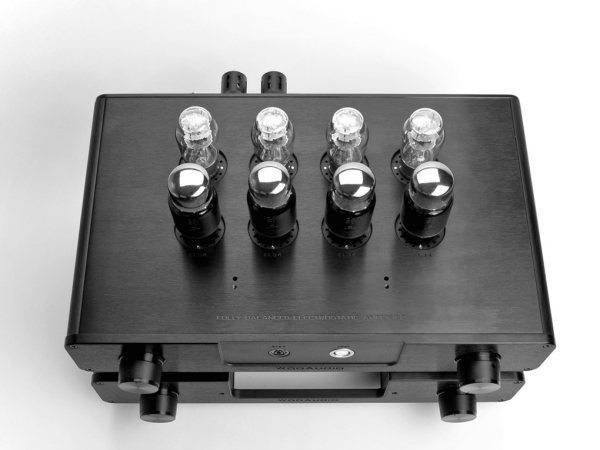 Life has been good these last six months. As mentioned in prior reviews, I have experienced three products that have changed the way I listen to music. They are the Magico Q5 speakers, the Argento Flow cable, and the Woo Audio Electrostatic Headphone Amplifier (WES). My plan is to report back on all three after additional listening sessions. Lets start with the WES.
Please check out my most current review on after market cables for the Sennheiser HD800 headphones. Before that evaluation, I was satisfied with my then benchmark system that included the HD800 (fully balanced), the Woo Audio WA22 headphone amplifier (fully balanced), the EMM Labs CDSA SACD/CD player (fully balanced) and various balanced cables. By the way, can you tell that I am a big believer in fully balanced headphone systems?
After evaluating four excellent HD800 headphone cables from ALO Audio, Cardas Audio, Moon Audio and Stefan ArtAudio, I thought that I had reached a pinnacle in my headphone listening experience. I even went as far as saying that I could now easily live without my big rig system if space limitations ever crept into my life (retirement is approaching quickly). Enter the WES.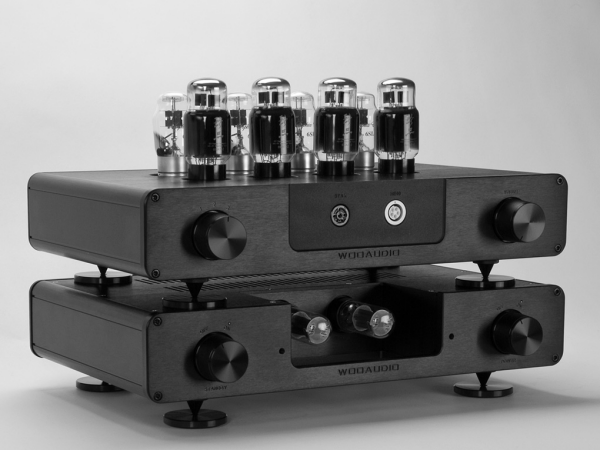 WES Description
The WES is a two chassis electrostatic headphone amplifier with a traditional tube topology and a very contemporary aesthetic design. List price is $4990. Most critics rave about the aesthetics of the Woo Audio product line. All have a high quality industrial look with an impeccable fit and finish. The WES is no exception. Black and silver finishes are available. WAF (wife acceptance factor) is very high—at least in my home.
The WES provides for an all triode fully balanced circuit. This includes an amplifier unit and a power supply unit with a dual power switch. Four Sventlana EL34 power tubes, four NOS GE 6SL7 driver tubes, two International 5AR4 rectifier tubes and two Ei 12AU7 phase splitter tubes are utilized. Capacitor and tube upgrades are possible including the magical Shugang 50-Year Anniversary Treasure 6CA7 power tube and Sophia 6SL7 driver tube.
Selectable inputs include two balanced and one unbalanced. Outputs include one 5-pin pro bias and one HE-90.
Weight is approximately 40 pounds. External dimensions are the following:
PSU: 4.5"(H), 16.5"(W), 12"(D)

AMP: 7.5"(H), 16.5"(W), 12"(D) (with tube guard)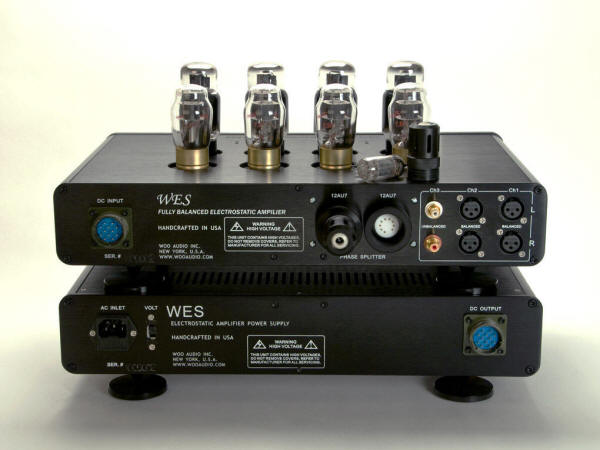 System Description
Primary music sources were the EMM CDSA-SE and Oppo BDP-95 SACD/CD players. Power cords and balanced interconnects included TG Audio Silver, Stefan AudioArt Endorphin, Cardas Golden Reference, and Kubala-Sosna Emotion. I did not mix and match. One brand was used throughout when auditioning.
The STAX SR-507 Signature electrostatic headphones were used for this review. The SR-507 Signature has an open back design and utilizes a permanently attached proprietary headphone cable. Frequency response is 7 to 41,000Hz. Impedance is 145k Ohms at 10Hz. Sensitivity is 100dB at 100V rms. List price is $1050.
I was totally enamored with the SR-507 Signature. I found very few faults when used in conjunction with the WES. It would be very hard for me to imagine that anything else could be more synergistic. I am told however, that the top of the line STAX SR-007 MK2 (list price $2600) provides a more powerful sound with increased bass performance and transparency. Please see the Woo Audio web site for additional pictures and technical information on all the STAX headphones.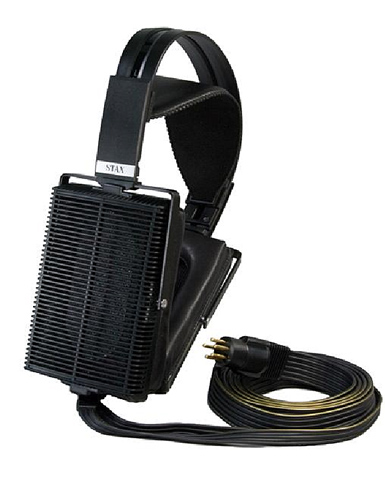 Caveat Emptor
Once again, I must repeat my buyer beware statements. System synergies and personal taste are critical when considering the performance of these products. This review is based on my subjective tastes, my subjective ears and my specific headphone configuration. These combinations of components are only a few data points of the many that exist out there. Please consider my comments and analysis appropriately.
Sound
This was one of those rare listening experiences that we have all lived through. Within just a few minutes of music, I could tell that I was gonna be in for a long dramatic sleigh ride of ecstasy (I am in the Chicago area after all. Yep, I just love the snow and winters here). Despite my extreme enthusiasm for my HD800 and WA22 system with upgraded headphone cables, I was now entering a new frontier.
With the WES, I was hearing spatial queues and performance nuances that I had never experienced before. Recordings that I have listened to for many years now seemed newly inspirational. Inevitably, when you crank up the detail and speed of a system, there's a good chance that you will also increase the level of listener fatigue. Nothing could be further from the truth with the WES. Proper timbre and weight were still spot on despite the rush of information. Mid range vocals and instruments were still rich and creamy, but with more inner detail. Highs had the correct amount of sizzle and splash. Cymbals had a more realistic balance of metal and sheen. Transparency was the best I have heard on any system. Please note, this is quite a statement considering my 40 plus years on this roller coaster ride.
Bass was extremely satisfying but still not in the same league as my former REL Studio III or JL Audio 212 subwoofers in the big rig. I can hear you giggling. How could they be? Well, until my ears tell me otherwise, I guess that the rules of physics will just not allow this. To move as much air as these subs can and to feel the entire physical experience from head to toe, you need much more driver mass and surface area than what these headphones can provide. I keep reading comments about headphones that are the equal of standalone speakers, but I have not experienced that just yet. Compared to my HD800, bass had additional transparency but not quite the depth and slam. Bass performance was still superb by all accounts. As I stated earlier, maybe the STAX SR-007 MK2 could shed new light on these conclusions. We shall see.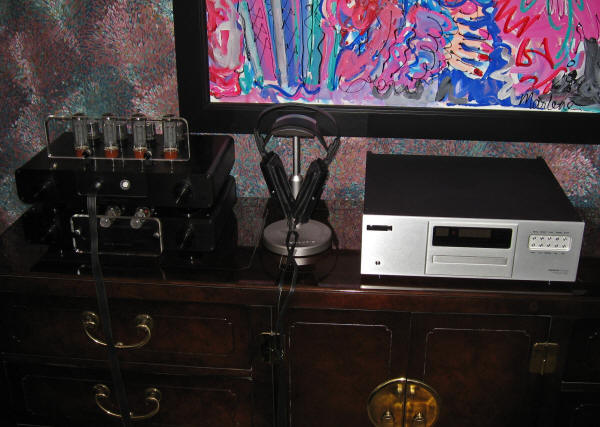 Music References
Virtuosa Valentina - Valentina Lisitsa. Audiofon Records. CD. Catalog Number CD72055
The Audiofon label has consistently produced some of the most intimate and engaging classical recordings in the digital era. Chief sound engineer and producer Peter McGrath is well known for his exquisite taste in music and ability to recreate the actual event. "Virtuosa Valentina" by Russian pianist Valentina Lisitsa is one of my favorites. Take a good look at the cover of the CD. This is one beautiful lady with some astonishing piano skills. And only 26 years of age!
It is well known that the timbre, weight and inner detail of a world-class piano is extremely difficult to reproduce correctly. The WES moves you closer to reality. Check out track 7 (Liszt - Paganini Etude No.3), track 8 (Liszt - Ballade No.2 in B minor), and track 9 (Liszt – Spanish Rhapsody). You can almost visualize the vibration of the soundboard and the slam of the hammer as it hits the appropriate steel strings. As each key is struck, you can clearly hear the initial attack, reflection and size of the recording studio. Don't get too comfortable in your listening chair. Superb dynamics suck you in and push you back. Resolution is astonishing. This is one great recording!
The New York Rock and Soul Revue – Live At The Beacon Revue. Giant Records. CD. Catalog Number 9-24423-2
The New York Rock and Soul Revue – Live At The Beacon Revue is one of those recordings that never seems to leave the stack of CDs next to the CD player. At some point during a typical week, if I feel the need to get the mojo working and return that smile to my face, then in goes this disc. With an all-star ensemble that includes Donald Fagen, Michael McDonald, Phoebe Snow, and Boz Scaggs, it's definitely a feel good performance with excellent sound.
There is a variety of wonderful music in this disc, from Latin Soul to Memphis Blues, but it is Donald Fagen and his "Green Flower Street" cut from "The Nightfly" that is the highlight for me. The WES transforms this track. Right from the start, Fagen gets your toes tapping with his melodica, which is sort of a combination harmonica and compact piano keyboard. The big band ensemble and pounding rhythm section fill up the entire venue with plenty of air and weight. Horns and lead guitar are the stars though. The WES provides just the right amount of blat on those saxophones and trumpets. Fender guitar has never sounded more real surrounded by a large band in a large venue. The WES defines the depth, breadth and ambiance of the Beacon Theater like few other systems that I have heard.
Bill Evans - At The Montreux Jazz Festival. Verve. Japanese SHM SACD - Limited Edition. Catalog Number UCGU-9012
In Audiophile circles, the Bill Evan's recordings 'Waltz for Debbie" and "Sunday At The Village Vanguard" are considered classics for both sound and performance. I cherish these two recordings, but my favorite is still Bill Evans - At The Montreux Jazz Festival. Though difficult to find, I still have two copies of the Classic Records vinyl pressing of this recording. One is virtually worn out. Though there have been several reissues, no CD has ever approached this LP in terms of sound quality. We now have a new digital contender. A friend brought over his Japanese SHM SACD copy of this recording and it is outstanding!
Eddie Gomez on bass and Jack DeJohnette on drums provide the perfect backdrop for Bill Evans and his considerable skills. The stereotypical Bill Evans laid-back approach is just a faint memory on this recording. With the WES, there is an intensity and drive to his performance that will have you sitting on the edge of your seat. As with the LP version, the sound of his piano is not as defined and rich as in some of his other recordings, but there is plenty of emotion that pours through.
The WES brings out some of the most amazing drum reproduction that I have heard on this recording or any other. Cymbals have all the slash and smash of the real thing without that digital edge that can leave your head aching. Snares are delicate and soothing with plenty of texture and air. When Jack DeJohnette starts pounding the kick drum during his solo on track 5 "Nardi", it feels like you are right there sitting at the celebrity table. Even the broken glass that falls to the floor half way through the cut will startle you with its realism. This SACD gives the Classic Records vinyl a good run for the money.
Final Thoughts
I don't mean to sound overly dramatic, but the WES is one of those break through products that leaves you wondering about the future of high-end audio. Yes, after reaching this point with this product, all the auditioning and tweaking and swapping will finally provide the payback that you have been searching for. All of your senses have been activated beyond former benchmarks and then some. But is there more? Will the next generations of digital software and supporting hardware provide even more fulfillment and get you even closer to the real thing? If this is happens, we will be in for a real treat! For now, I have reached a new level of satisfaction. The search is on hold.
Woo Audio www.wooaudio.com