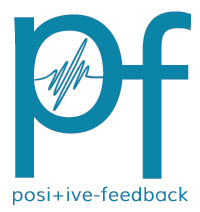 You are reading the older HTML site
Positive Feedback ISSUE 54
march/april 2011
Salon Son and Image 2011
by Albert Porter
This is the second year I've traveled to Montréal, Canada for this show and both times my impression has been the same. The city, the show and the people are decidedly European, very different than the high end audio shows in the USA.
Salon Son and Image is held at the Hilton Bonaventure and I was fortunate enough to secure a room there before everything sold out. The enjoyment factor is huge when you can walk out of your room in the morning and hear great music coming out of the door across the hall.
Sound wise this show is good, reminding me of RMAF more than CES or Stereophile and although the equipment is much the same the attitude is relaxed and the music is typically less audiophile.
I didn't hear a single room playing Stevie Ray Vaughn or Diana Krall. Nothing wrong with these artists but I grow tired of audio shows with room after room playing the same six demo cuts.
Last year at Salon Son and Image I discovered "I'm New Here," by Gil Scott-Heron, an album I listen to frequently, a great find.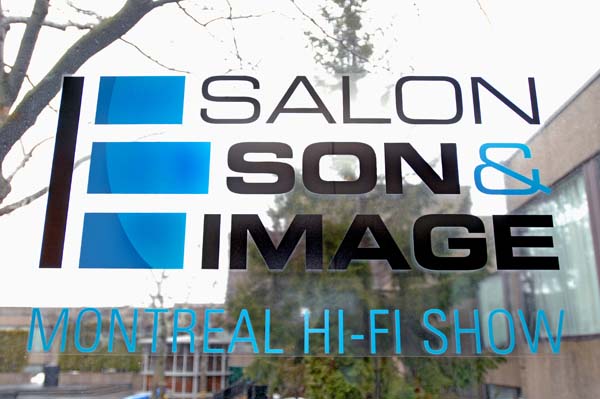 The Salon Son and Image show and Hilton hotel lobby are on the top floor. There are trees, landscape and wildlife outside the glass hotel doors. Only views out the large lobby window bring you back to reality that you are far above street level.
From the hotel entry the view across the street shows a hint of the architecture of Montreal a great city with many terrific French restaurants and other cuisine.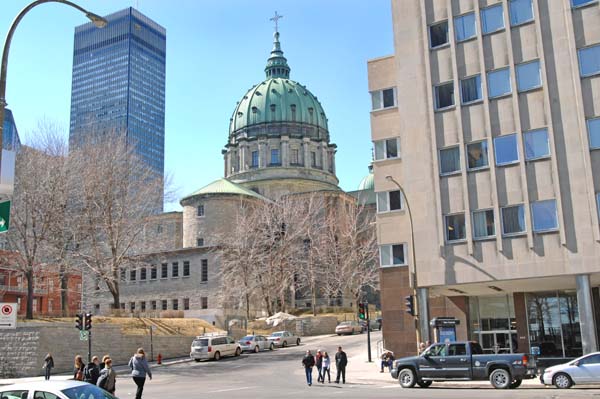 Registration was active the four days I attended with the largest crowds on Saturday when music lovers could get away from work. The vibrant blue wigs worn by the girls are a standout feature that everyone enjoys and something I immediately associate with Salon Son and Image.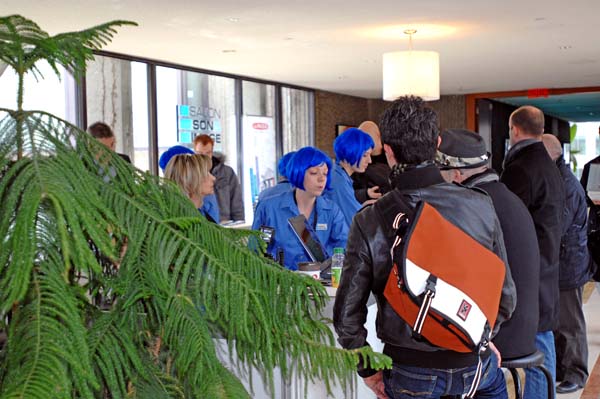 Walking past the front desk, the exhibitors are occupying a good portion of the main floor and attracting visitors.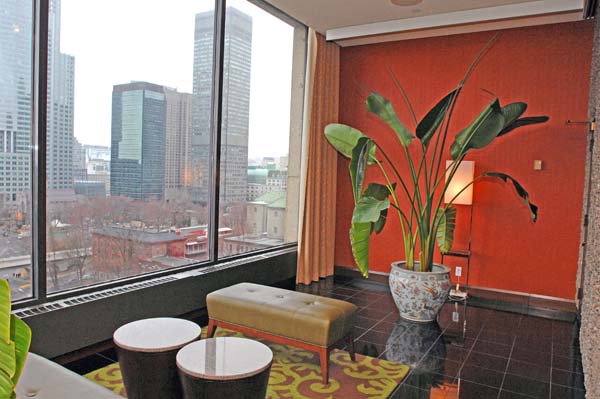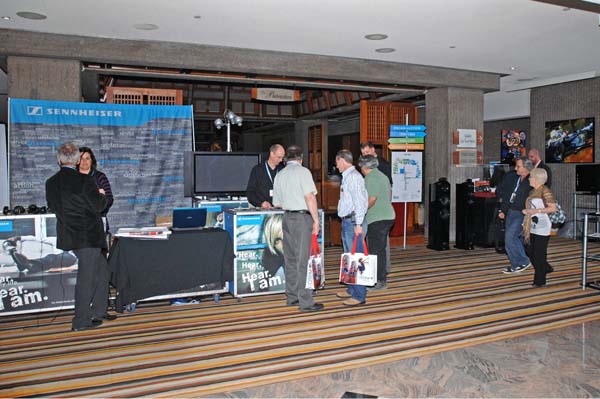 Like RMAF these Montreal show rooms are a mix of retail dealers, distributors and manufacturers. From this point on I will refer to show coverage images by the name displayed to the public.
My first stop was Lafleuraudio, manufacturer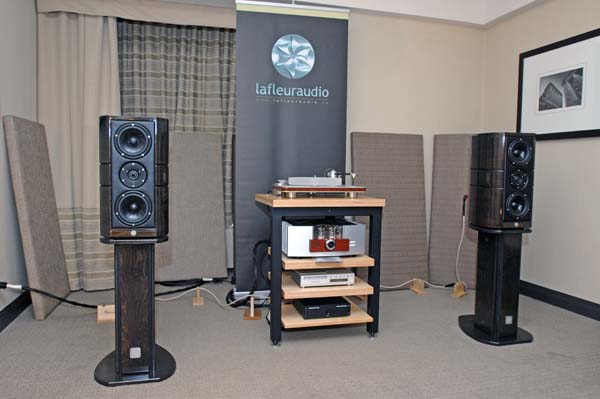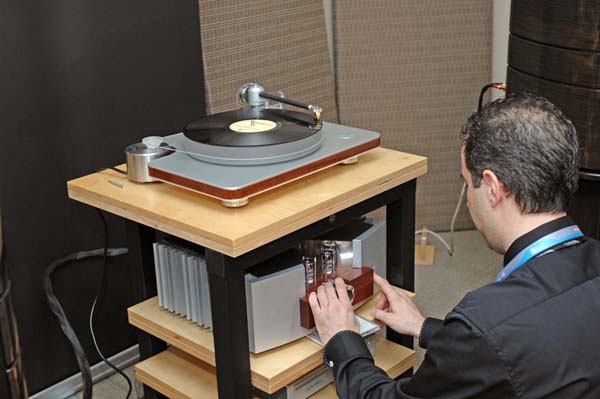 Next is Tubemagic Canada, manufacturer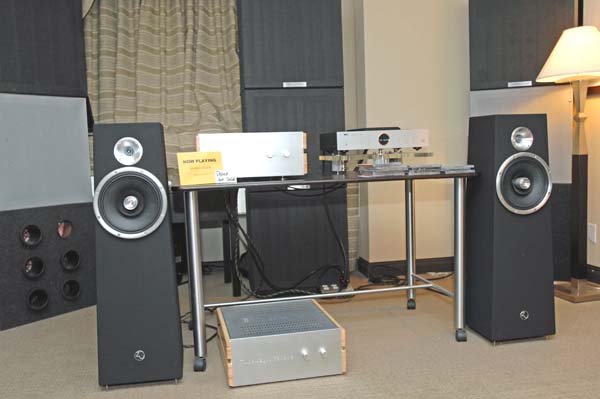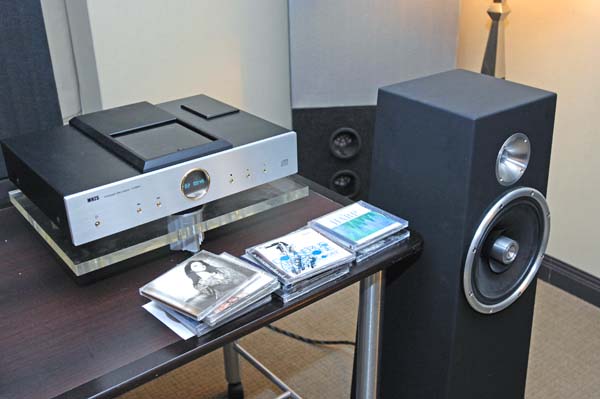 Canada distributor, Plurison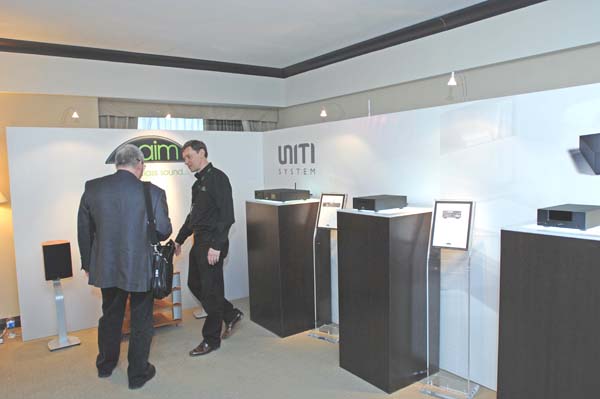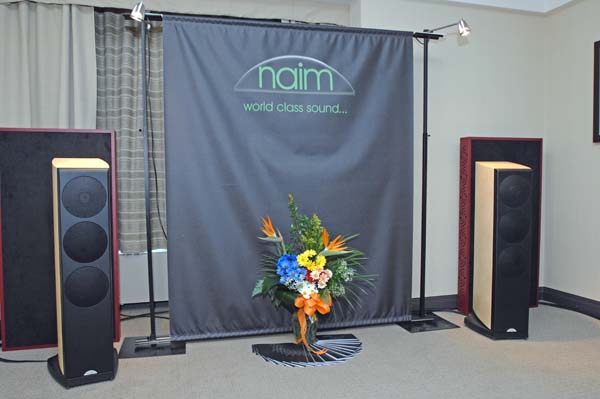 Manufacturers Onkyo, Tannoy and Velodyne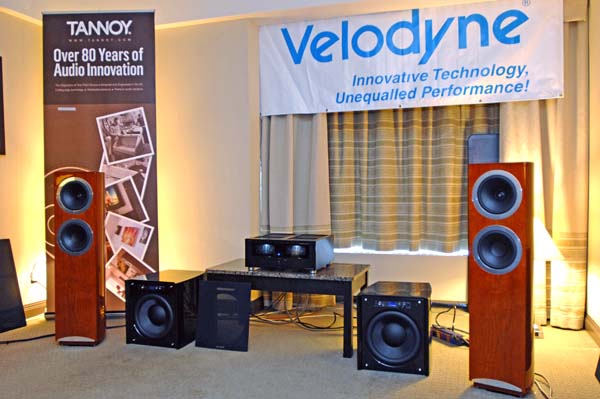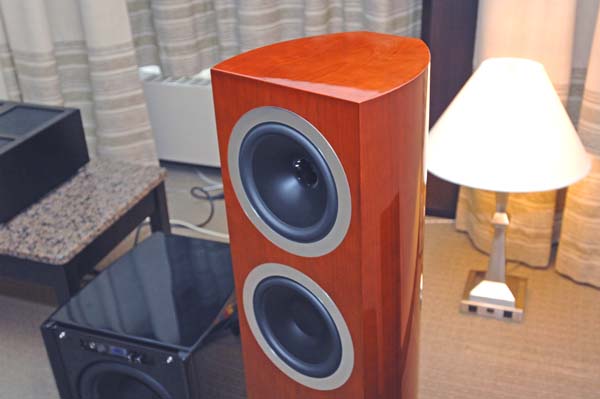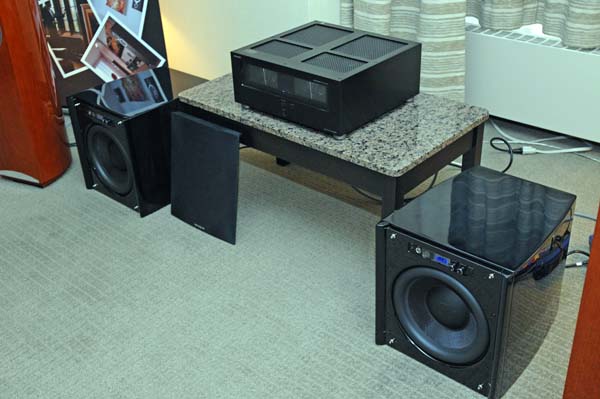 Canadian retailer, Son Ideal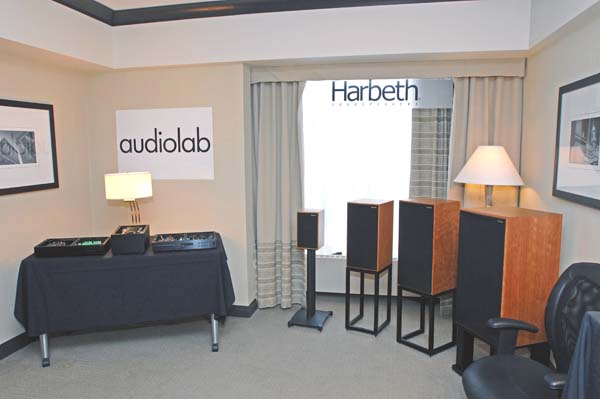 Manufacturer Dynaudio, Octave and T+A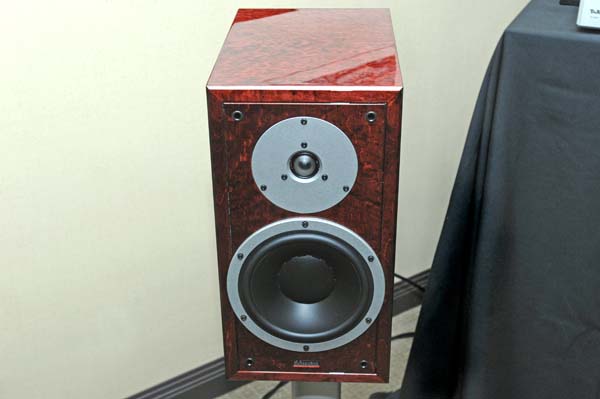 This room is the retailer Acoustique Technology and Manufacturer, Audiyo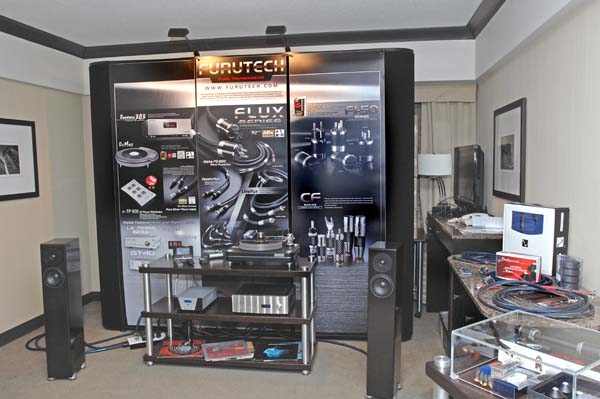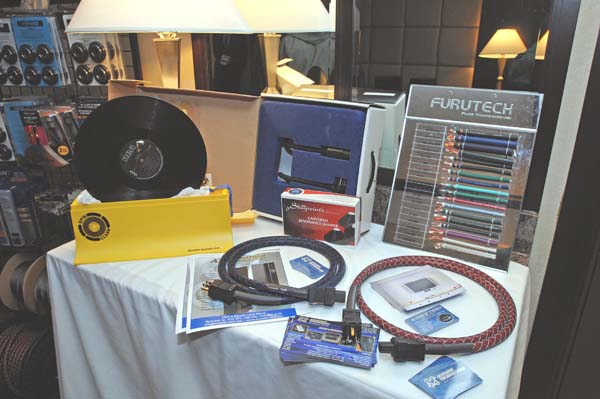 Three manufacturers up next, Ayon Audio, Legacy Audio and Bassocontinuo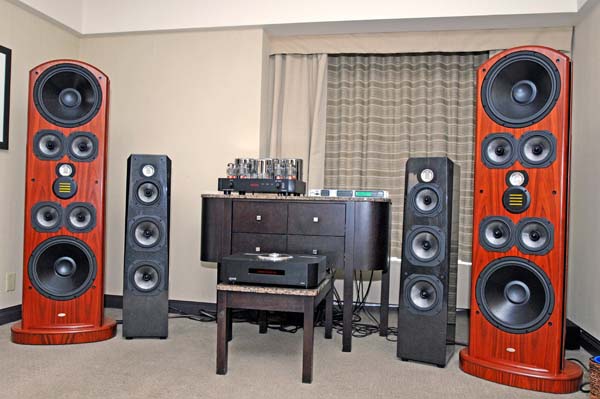 Bluebird Music, distributor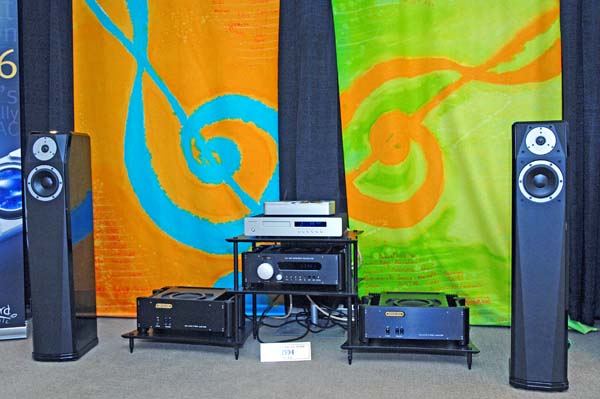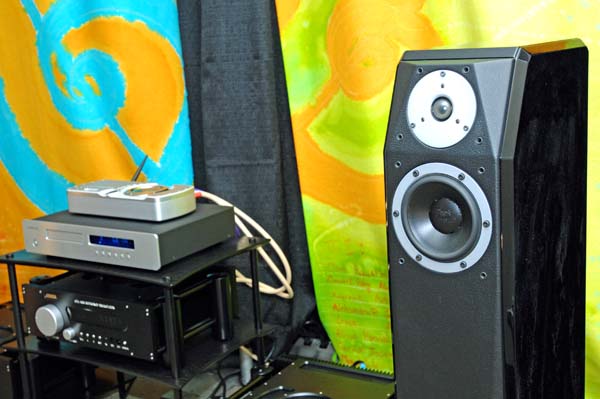 Grant Fidelity, distributor
Some rooms I visit I know the people, Grant Fidelity with Grant and Rachel are a great example.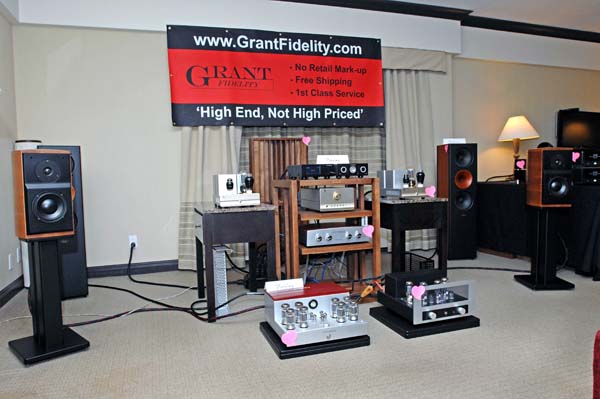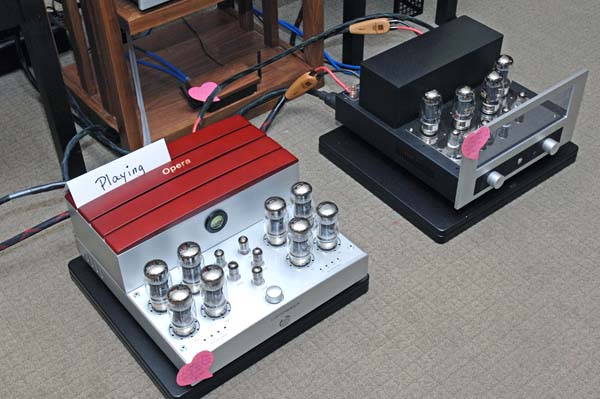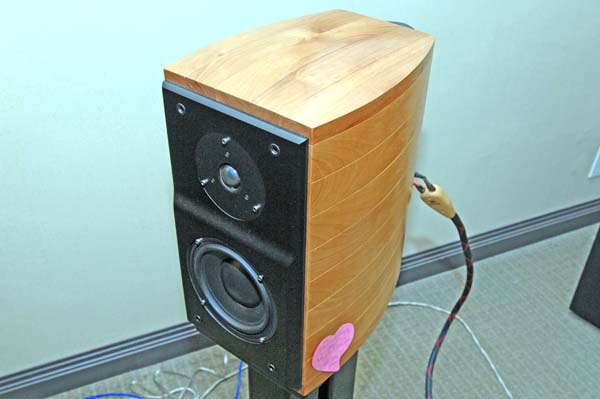 Grant and Rachel pose after explaining that the pink hearts are Rachel's creative touch.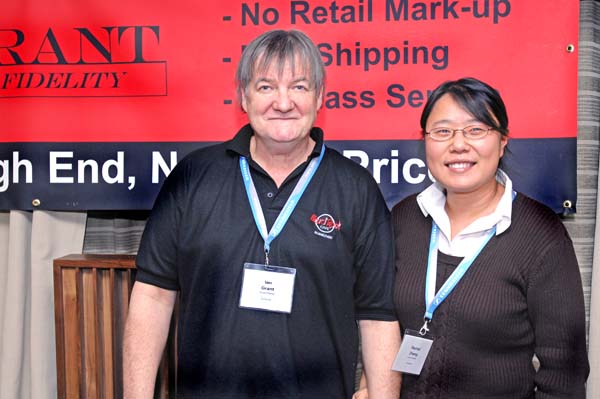 Here's a green idea from Rachel, customers snap a photo of the coupon on display with their phone and redeem when they purchases on line.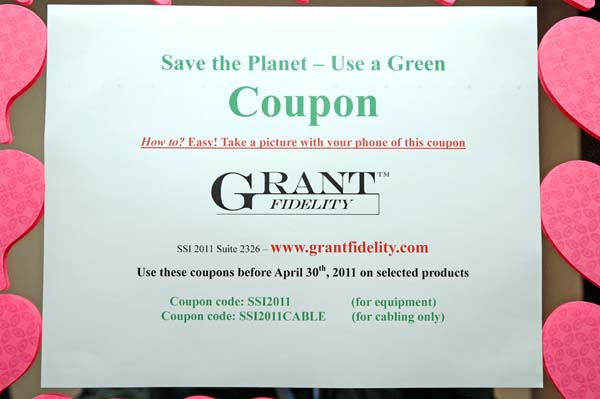 Retailer Audiophonie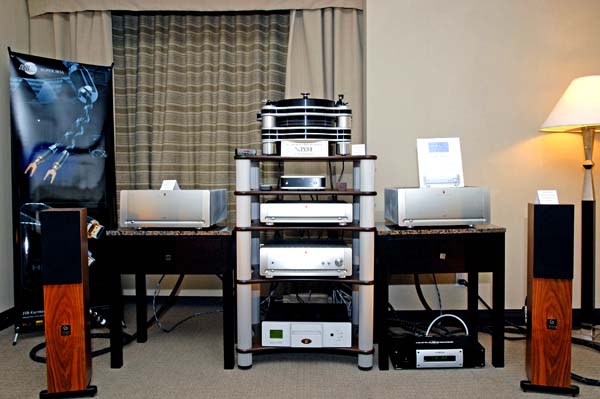 Norman Duchesnie proudly holds the new NGB Audio Cable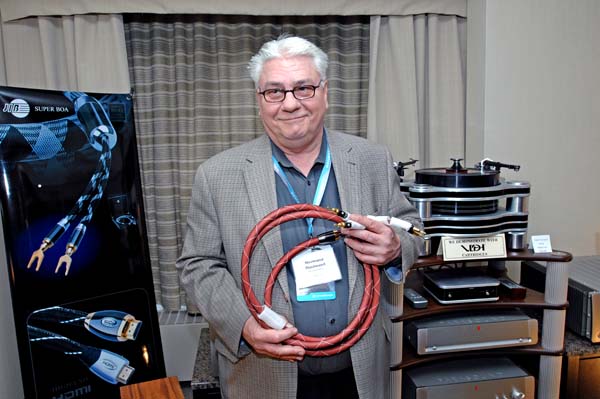 Room shots show his cable on display and detail shots the Hanss T-560 Turntable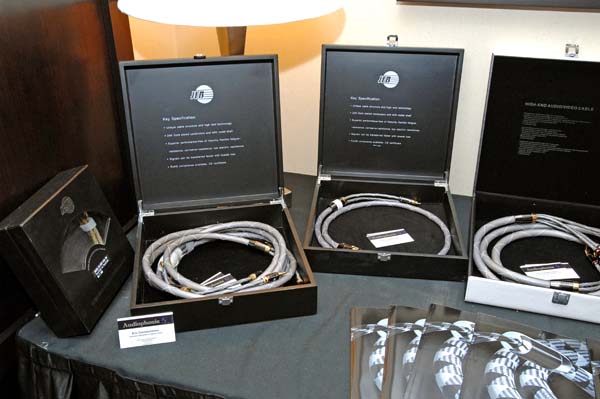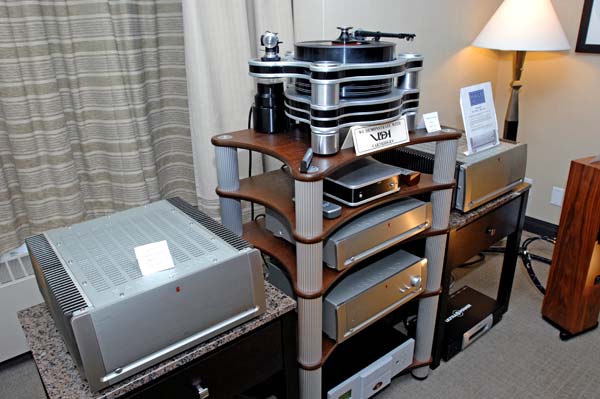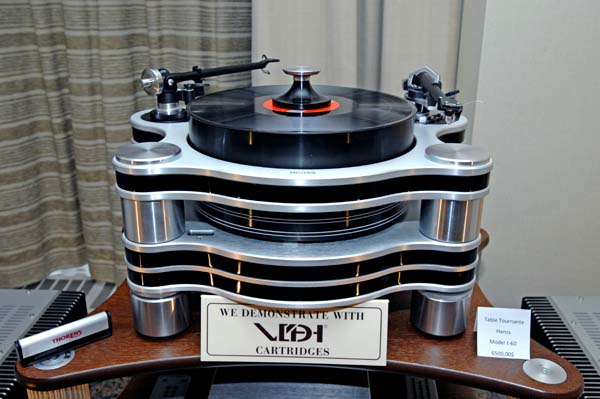 Next-door was Simplifi Audio, distributor showing Gradient Speakers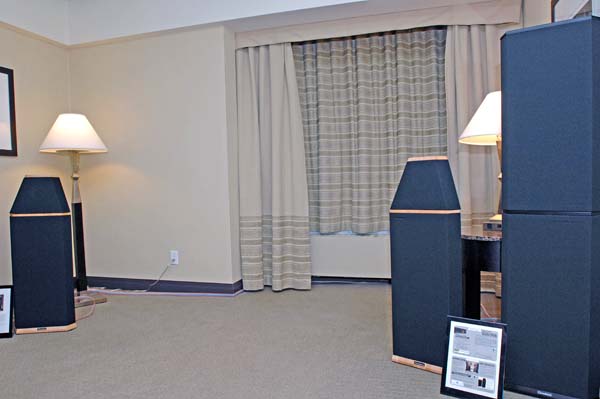 Another room where I know everyone, On A Higher Note and Kubala-Sosna
Here's the man himself, Philip O'Hanlon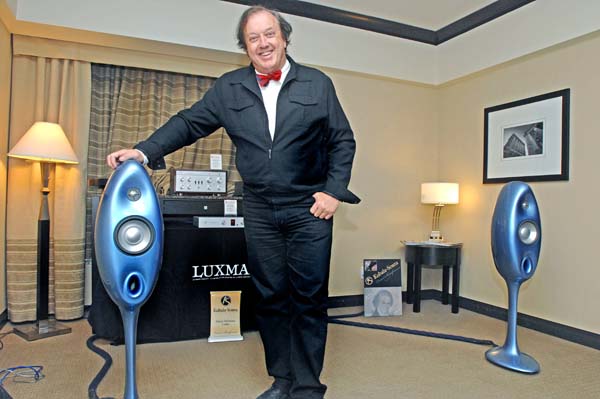 You can tell by this photo, it's impossible to be in the presence of Phillip O'Hanlon and not smile.
Phillip is one of the most positive people in high end audio. He and Joe Kubala had wonderful sound and an entertaining room musically. Phillip was prepared with a variety of interesting music, introduced with the elegance of fine theater before each cut. Forget about tired audiophile tunes in this room (smile).
The Vivid speaker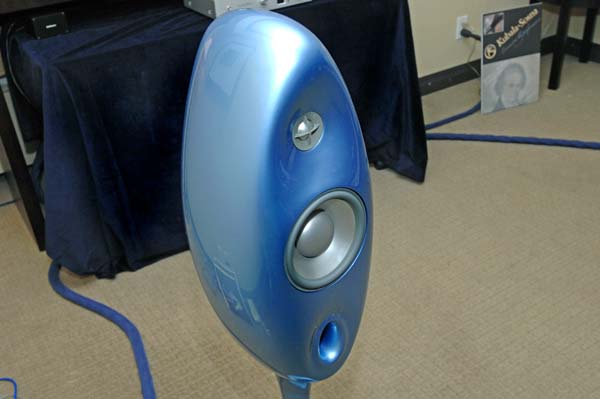 Luxman integrated
Brinkman turntable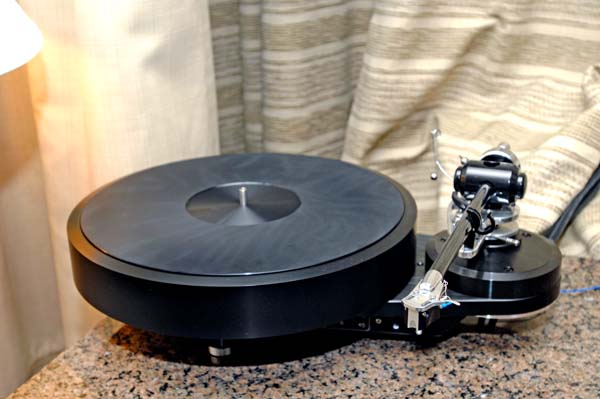 Canadian distributor, Audio Arts.
This room featured, the Voxativ speaker, a back loaded 'made in-house' Voxativ driver that was producing surprisingly great sound.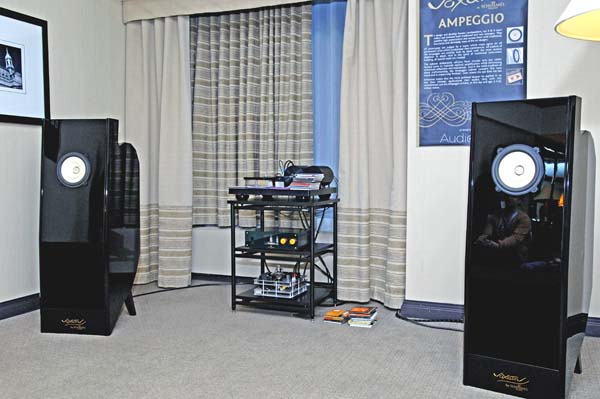 Close up of the Voxativ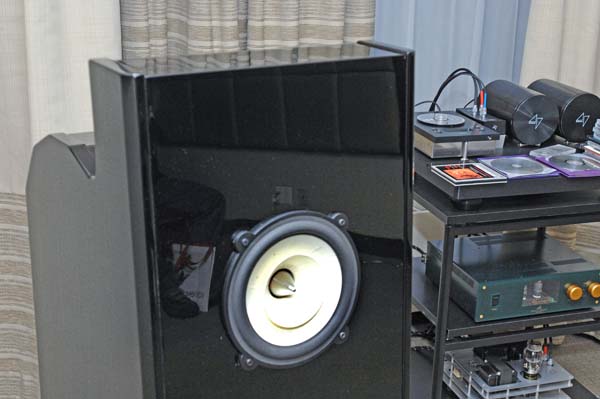 47 Labs Shindo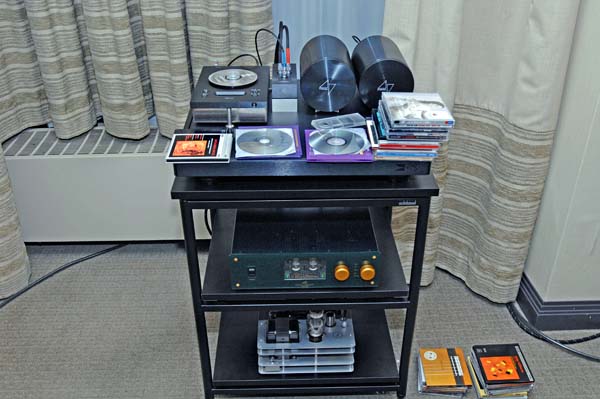 Next was Joseph Audio, manufacturer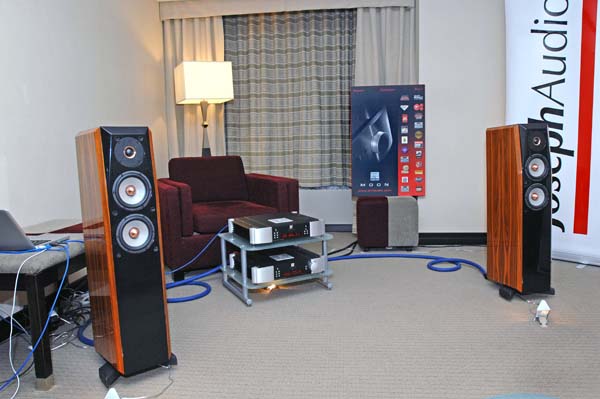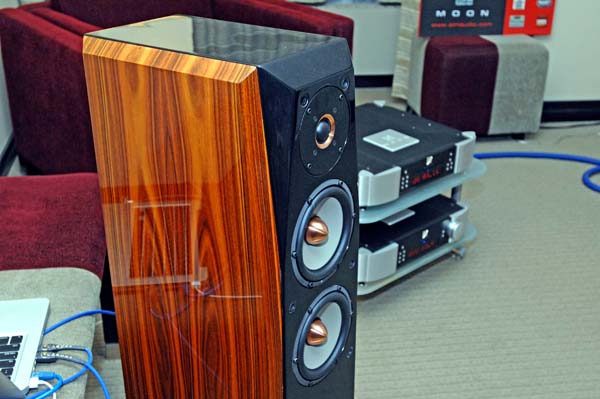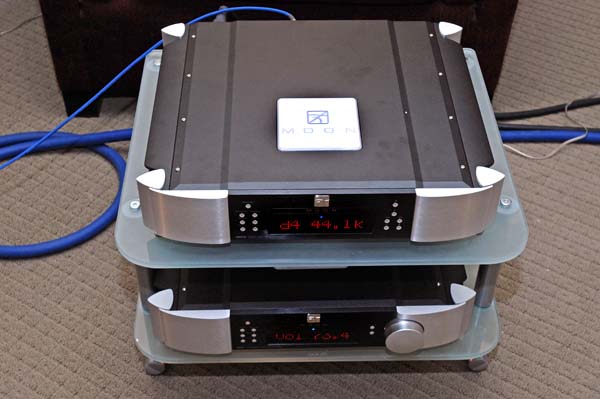 Audio Note, manufacturer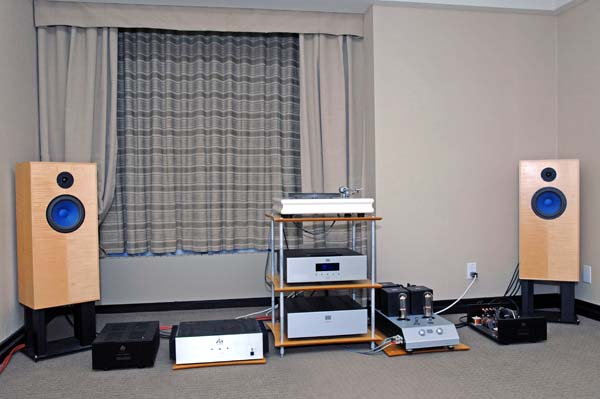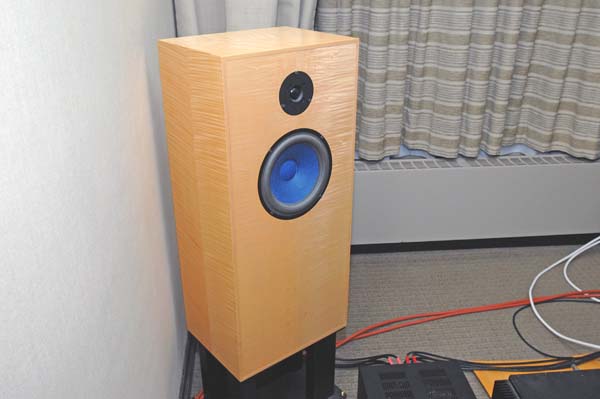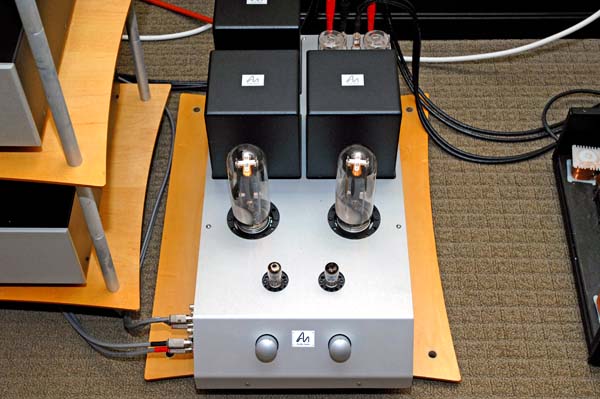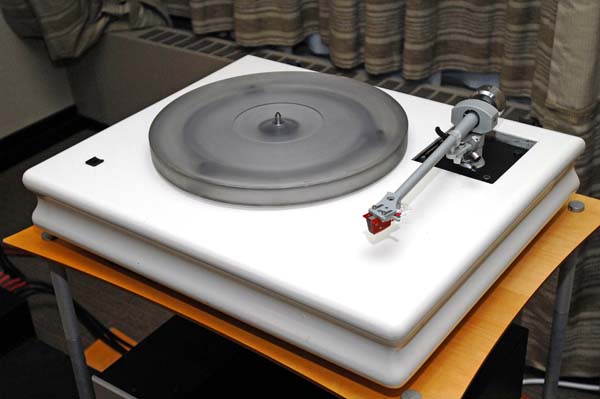 Tri-Art Manufacturing, Darren Censullo was showing the Feikert turntable and a new phono stage I'm keen to try out, the Monk Audio from Germany.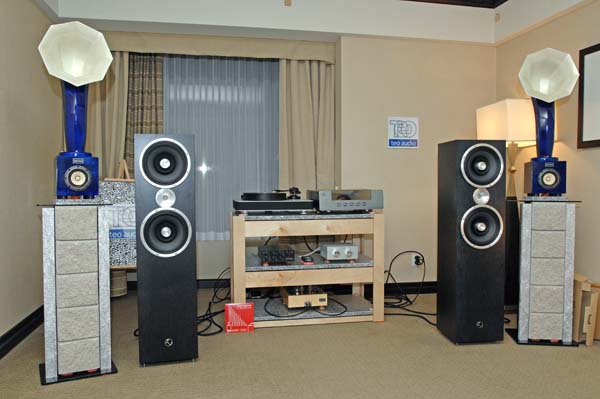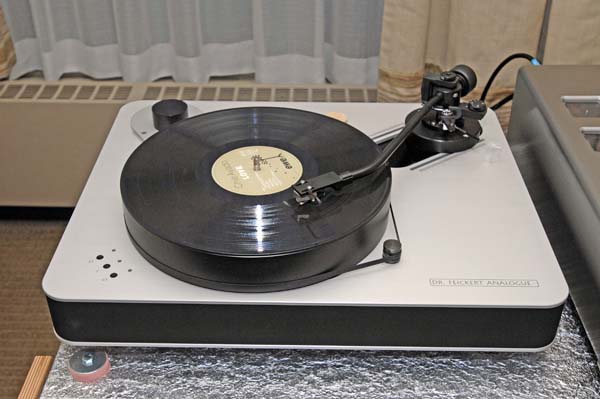 The Abbingdon Music Research CD77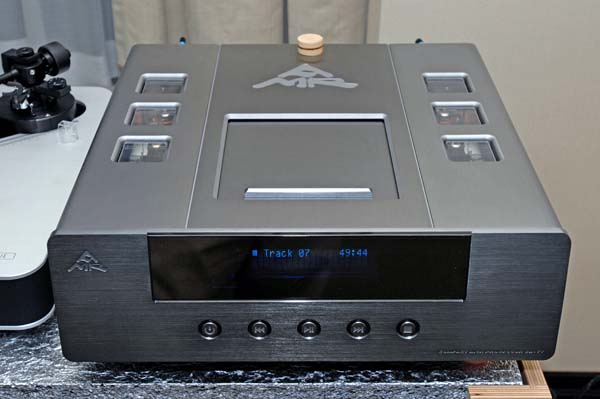 Monk Audio Phono, 4 or 5 phono EQ settings and 3 inputs in a compact package.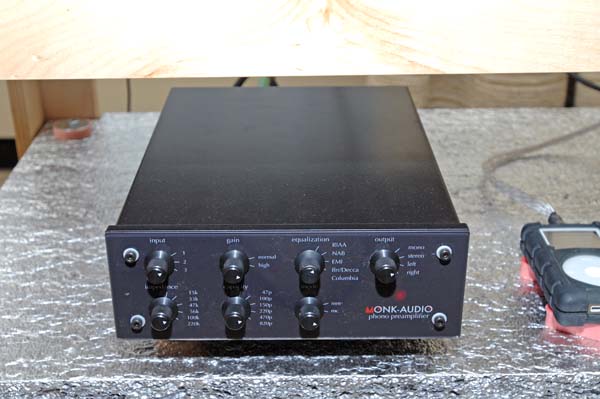 Up next, Thrax Audio. Manufacturer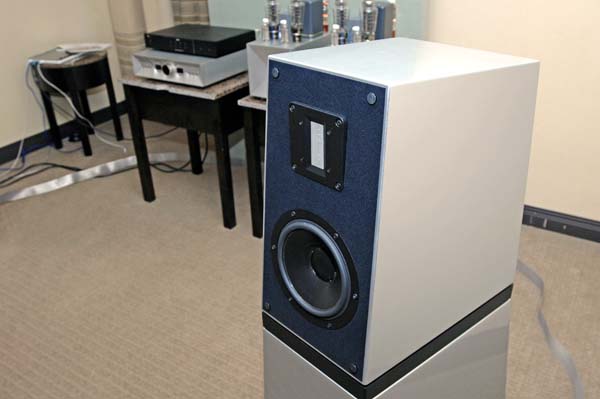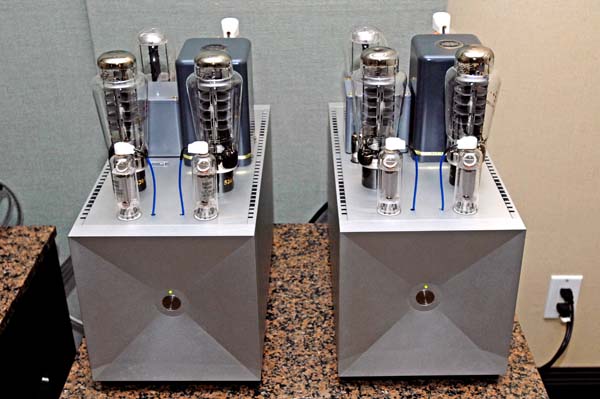 Verity Audio and Nagra showing together in this room, both manufacturers. I've always admired Nagra. Swiss jewel like construction combined with compact size.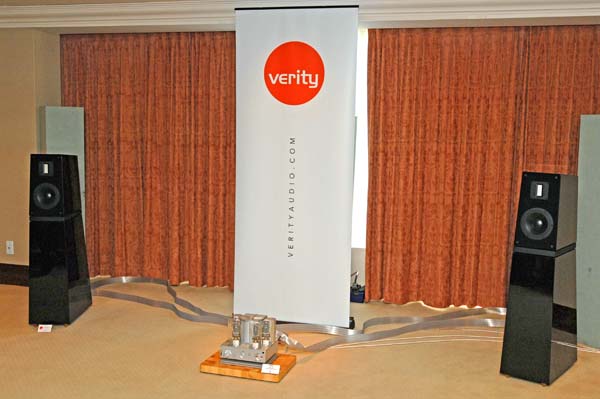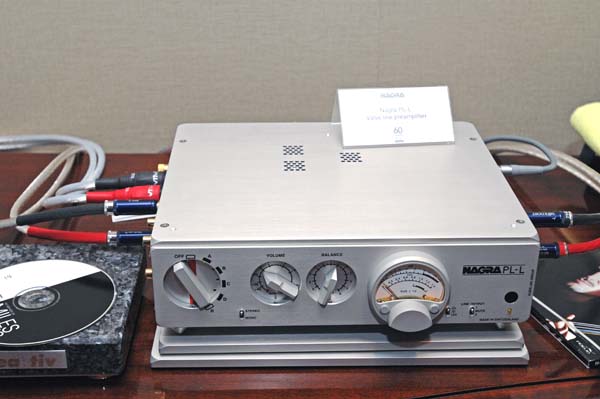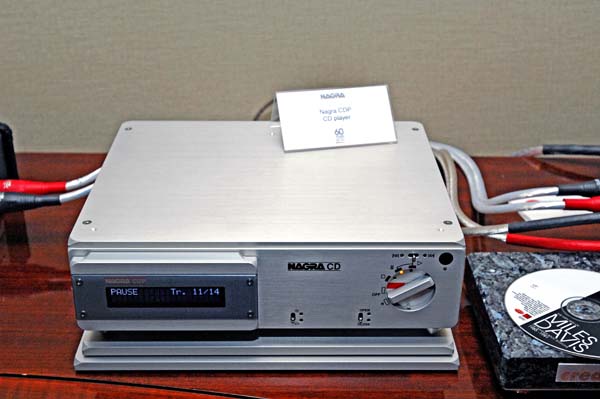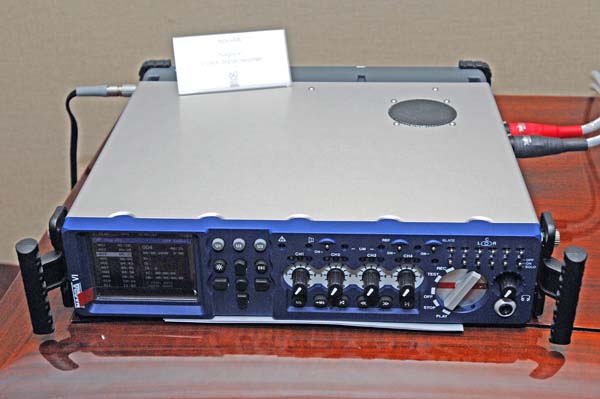 Outside in the hallway was one of the maps posted to help find each room. This was helpful, should be used at every audio show. Note the rough-cut concrete wall on the right. This is part the unusual construction throughout this hotel.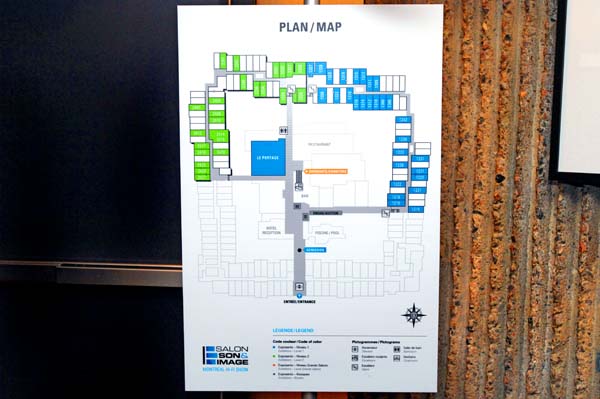 Also in the hall, was the walk up display, demo and show sale of the Spin Clean Record Washer. I walked by this demo a dozen times since it was only a few doors away from my hotel room. There was always a crowd.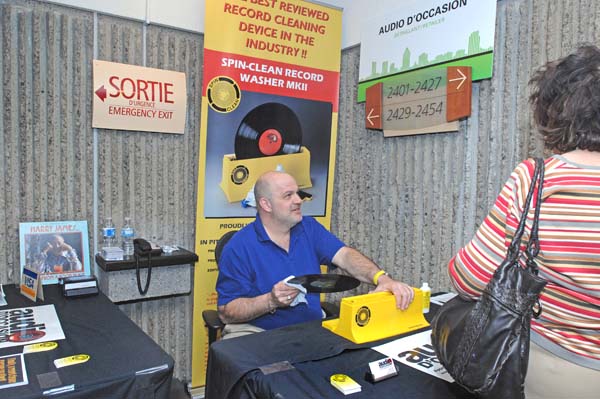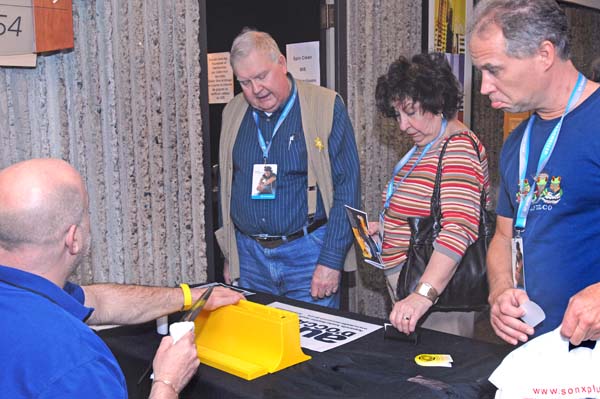 The hotel set aside rooms on both sides of the lobby and restaurant area. Down the escalator was Fontaine D and Aux 33 Tours. Here again like last year they showed up with a great display of vinyl titles. Last year at this show I purchased so many albums I had problems with Canadian security and checked baggage weight.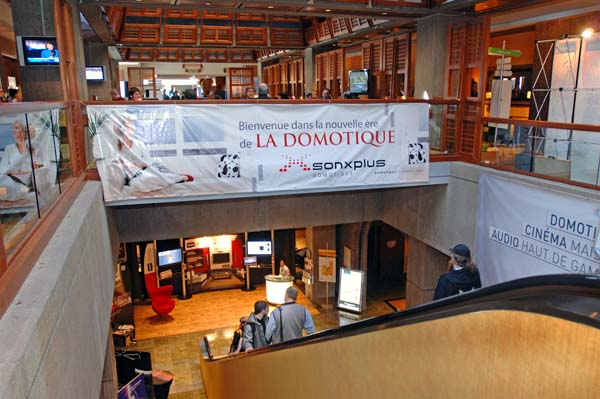 Bill Parish (GTT Audio) and I shopped Aux 33, Bill grabbed the last copy they had of Massive Attack, Heligoland. Smart move on his part, it's nearly out of print.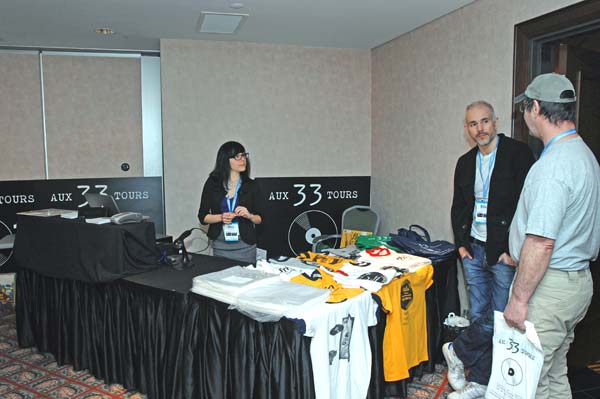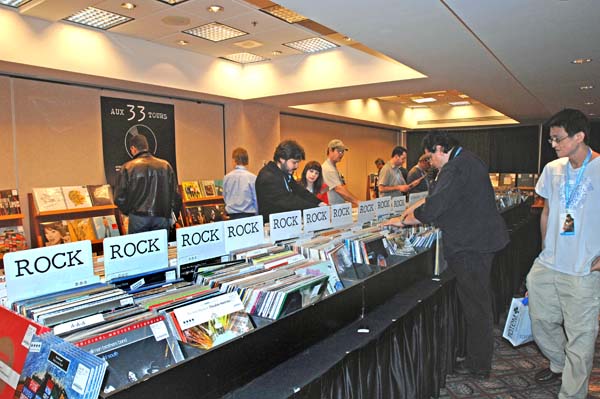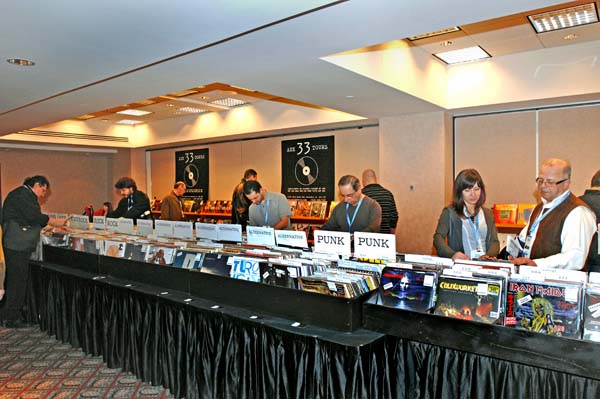 Then I walked over to the display of Wadia, Moon and XLO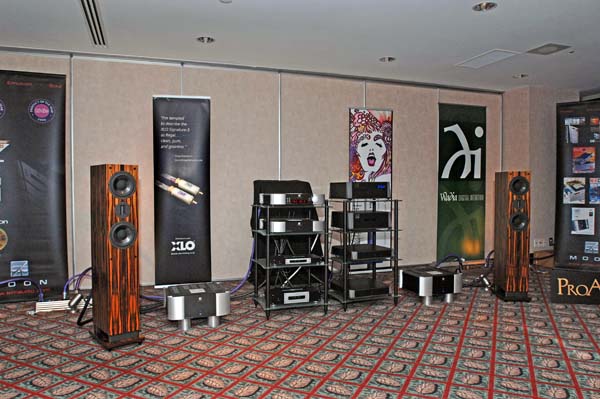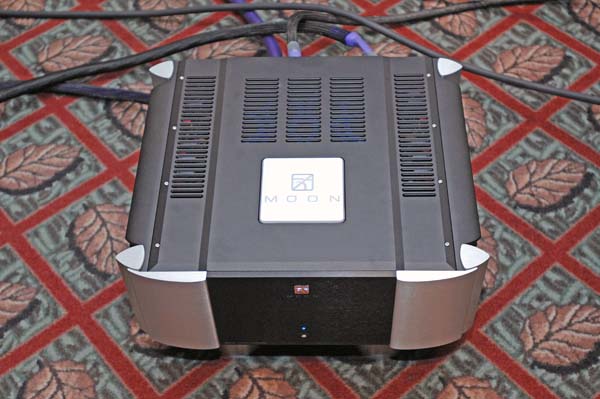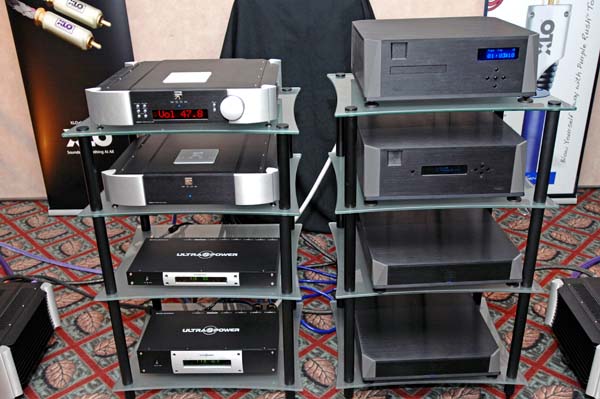 Next door was Monitor Audio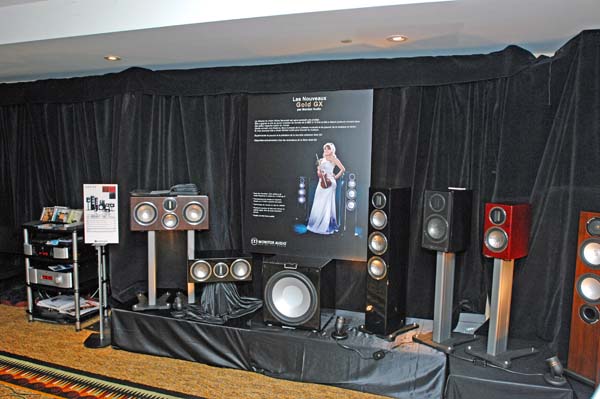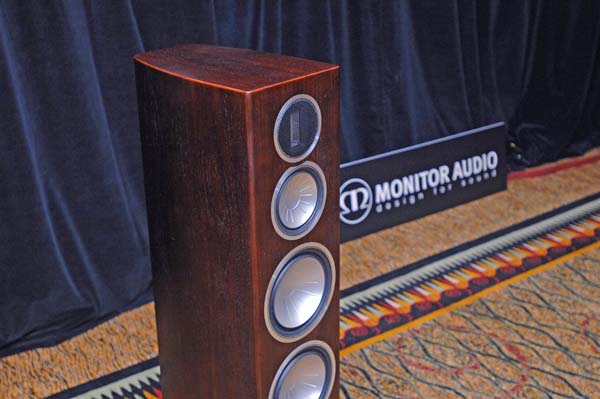 Across the hall was YG Acoustics.
YG have sounded good at a few shows, but I think they needed tubes in this room rather than solid state. I was told YG had all new improved drivers coming soon. It will be interesting to see this speaker evolve. I like the design where subs are powered and the upper frequencies require only a moderate power to drive.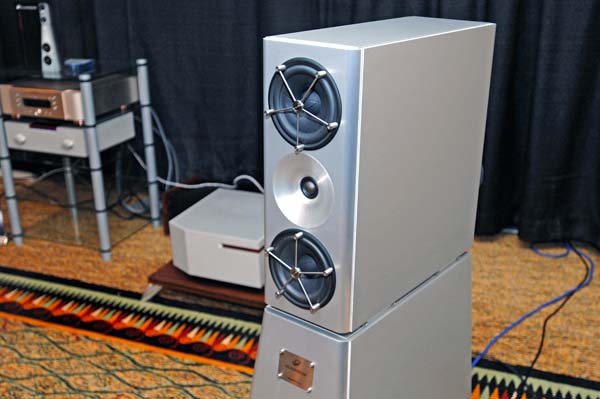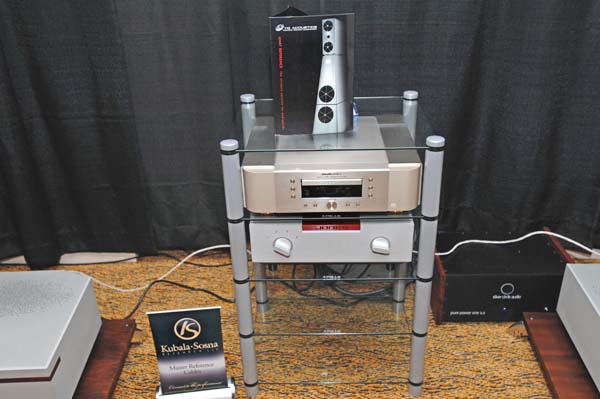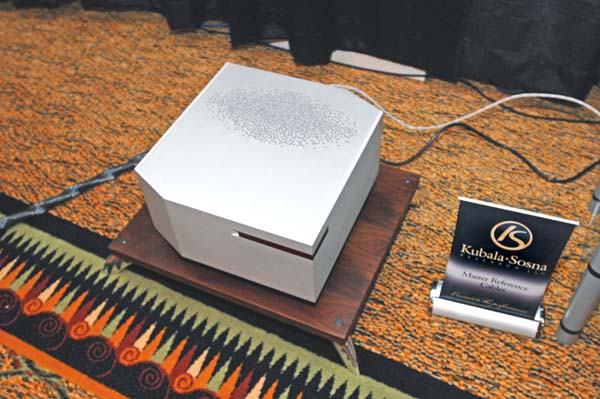 Next up Egglestonworks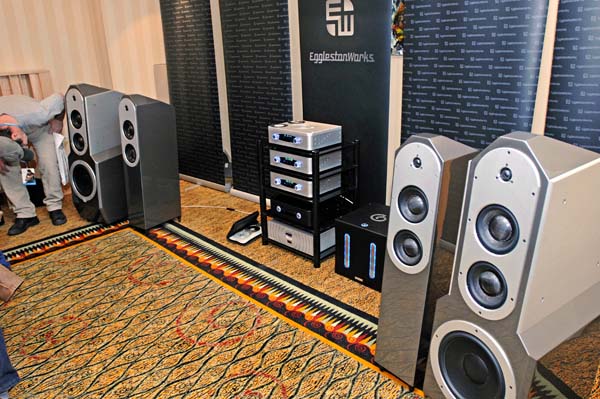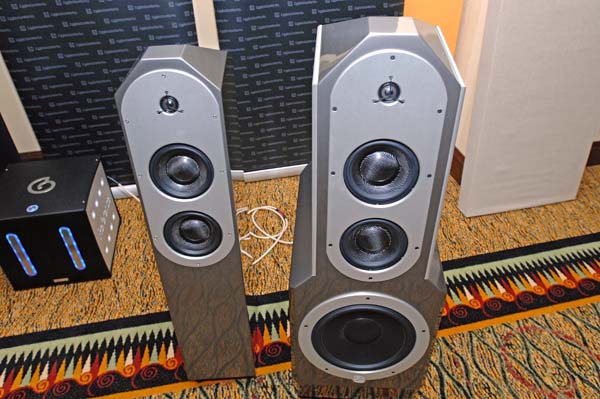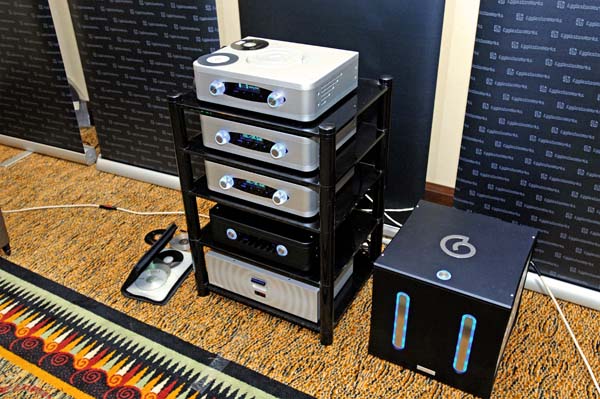 An unexpected pleasure at the end of the hall, the Nespresso coffee machine displays. Their reps were giving away free, freshly brewed coffee and the crowds were drawn to the wonderful aroma. They were consistently busy and the coffee was excellent from this (approximately) $370.00 Canadian coffee machine.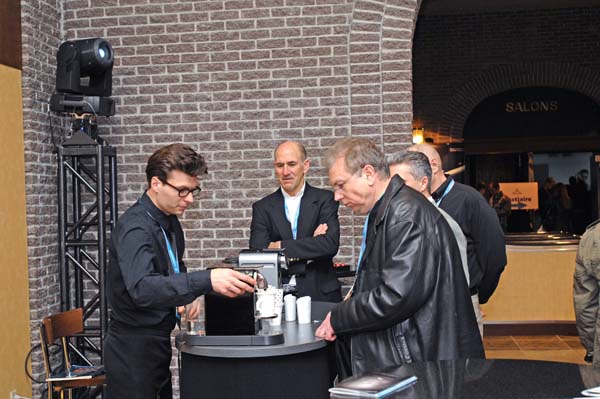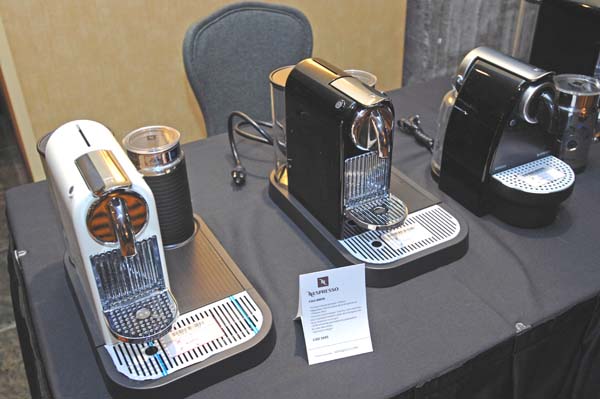 LG had a large room with several examples of their new 3D television technology. I was invited to view and although I've experienced 3D at other shows this one was pleasantly different. The glasses are polarized and (as I understand it) make viewing 3D simpler with improved contrast and lower cost.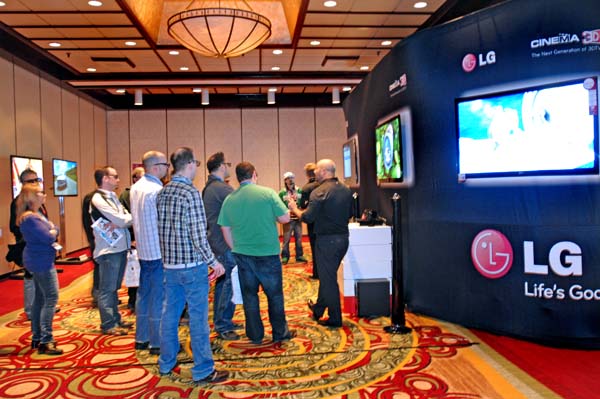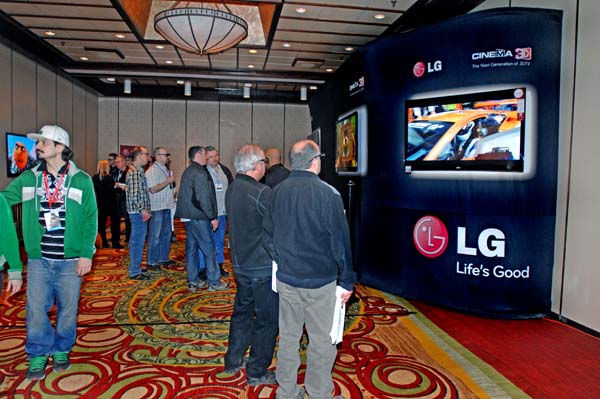 Last year Totem had one of the largest displays at Salon Son and Image and I believe this year it was even bigger.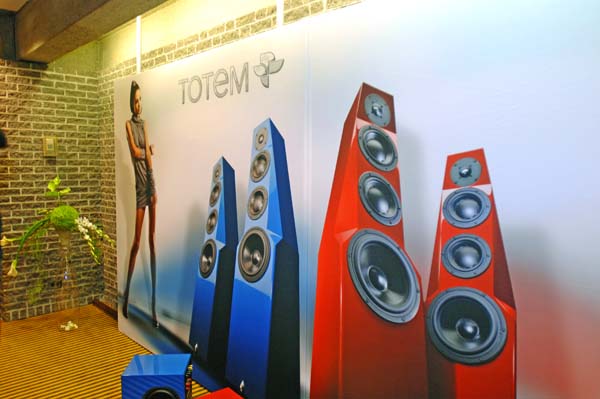 The graphics, the music and the displays are creative and youthful. Everyone was enjoying the space and the music, which was surprisingly good.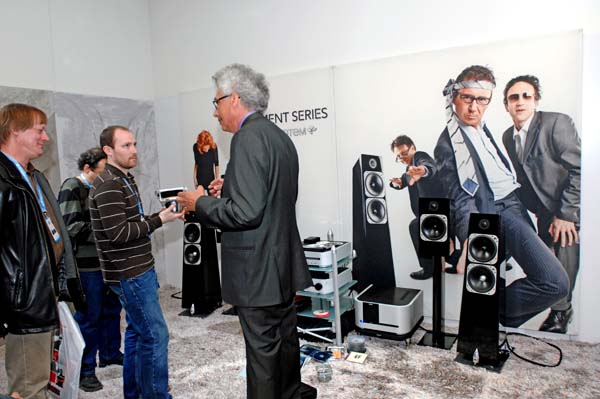 This part of their display was a spacious darkened area where a lot of people felt relaxed enough to just stand around and listen. It was a unique display and I think a successful one.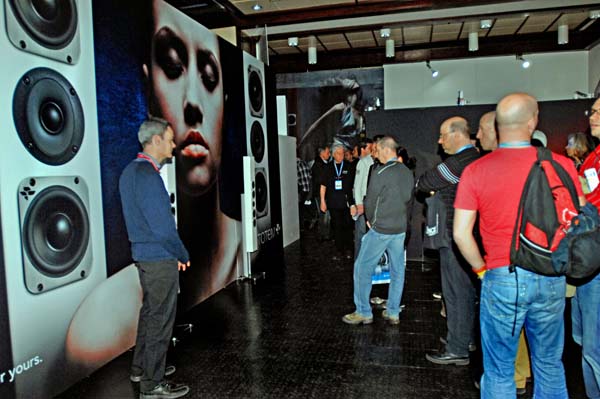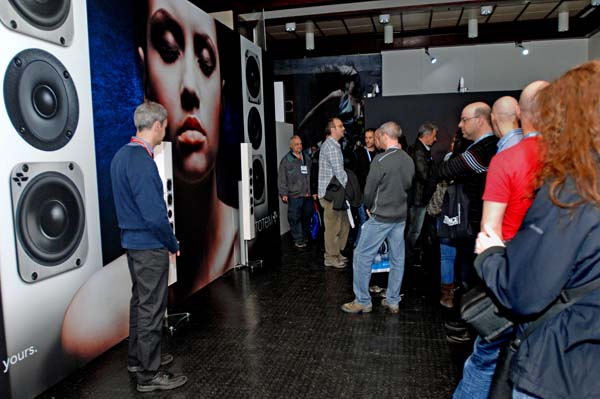 Local Canadian retailer Audioville showing off their room to good advantage with the great sounding CJ tube gear.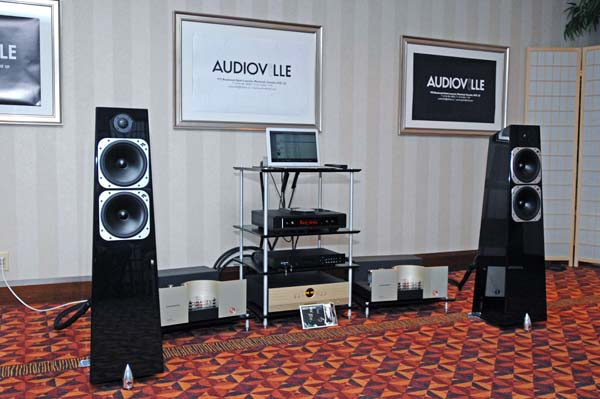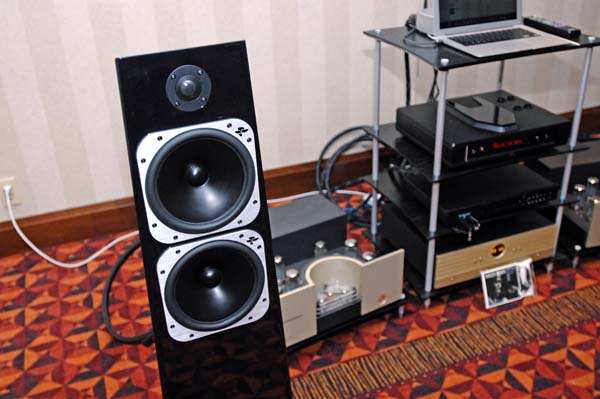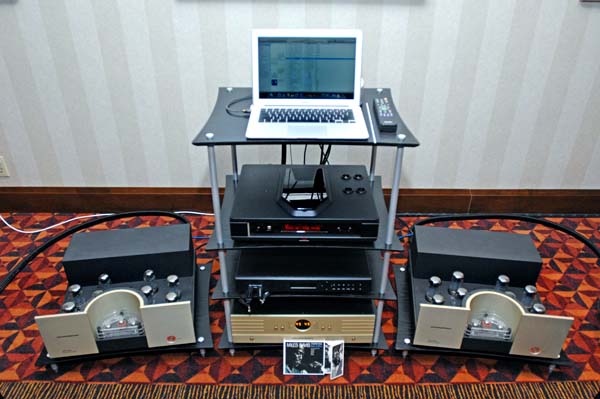 Kimber cable and Oracle shared this room. Oracle turntables filled the room and the brightly painted Oracle Paris was impossible to miss.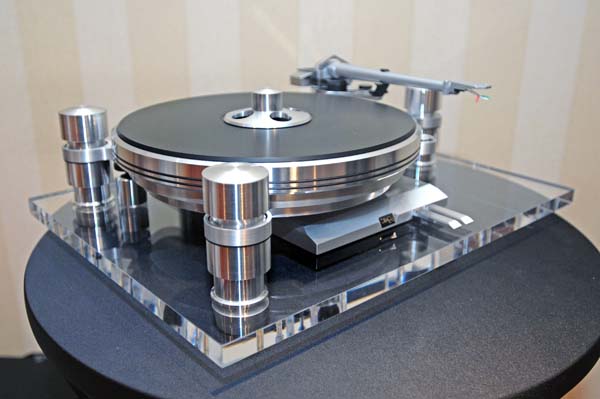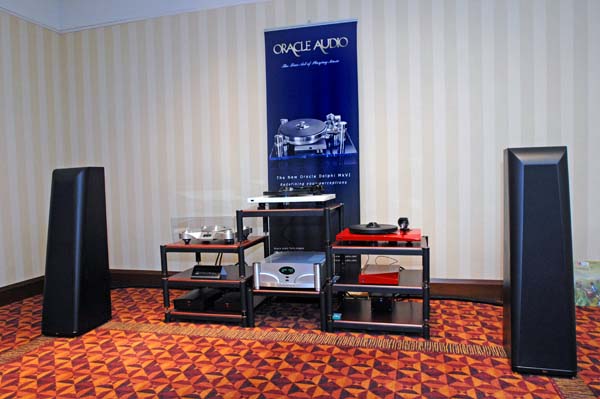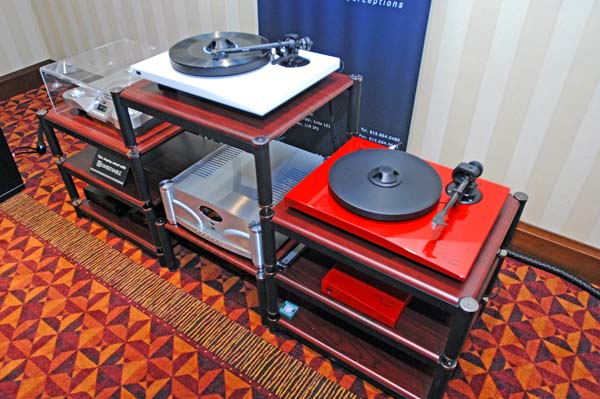 Canadian distributor Don Rhule was taking it easy for a moment, a well-deserved break from explaining the benefit of the Kimber Cable to visitors.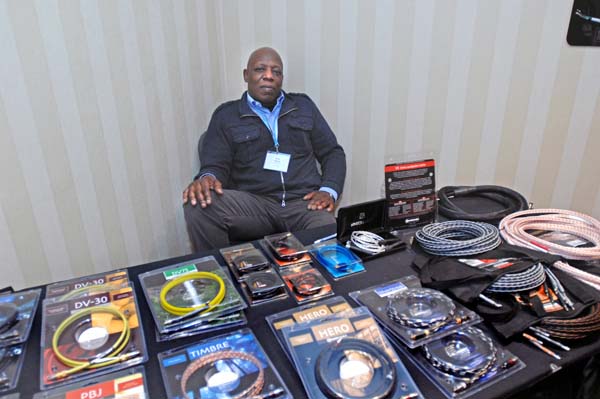 L'atelier Audio showed Ocellia electronics and an unusual turntable equipped with the EMT tone arm.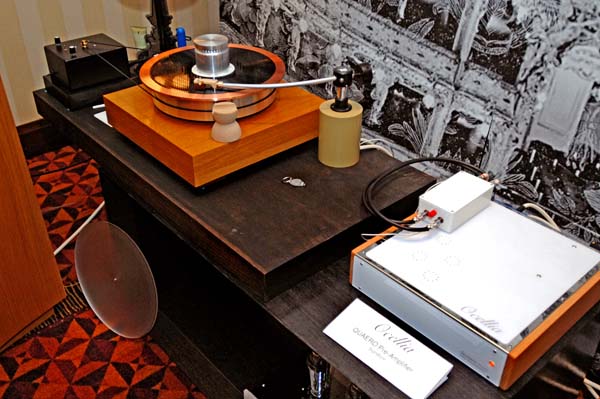 Ocellia speaker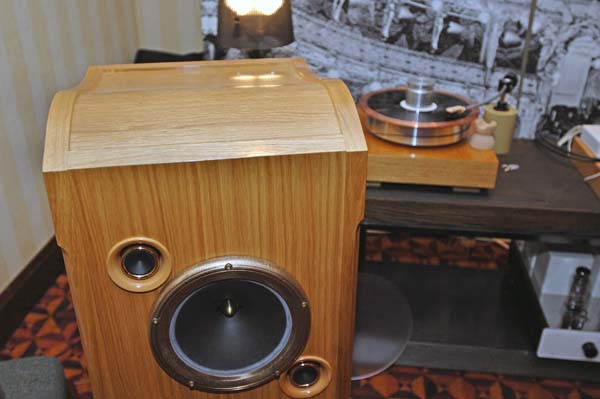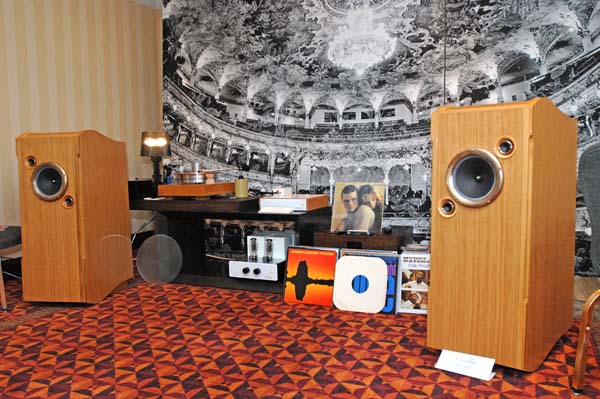 Focal choose a static display in the main hallway, it was a great way to show off the line to every person passing by.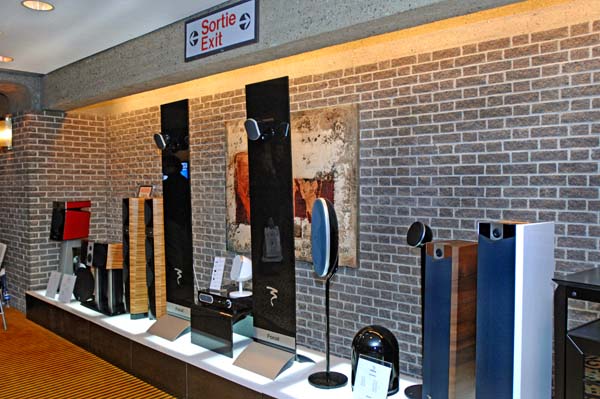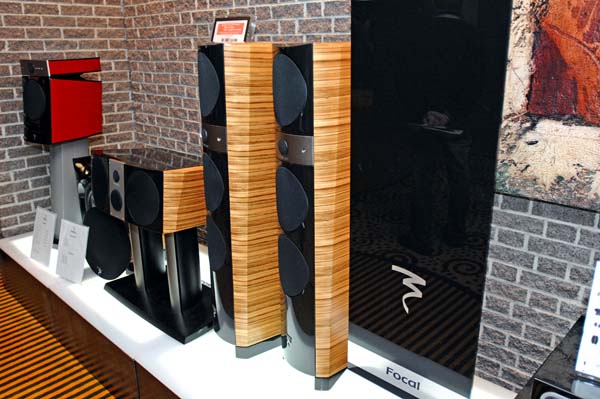 MBL room, the sound was too loud for me the three times I dropped by to listen.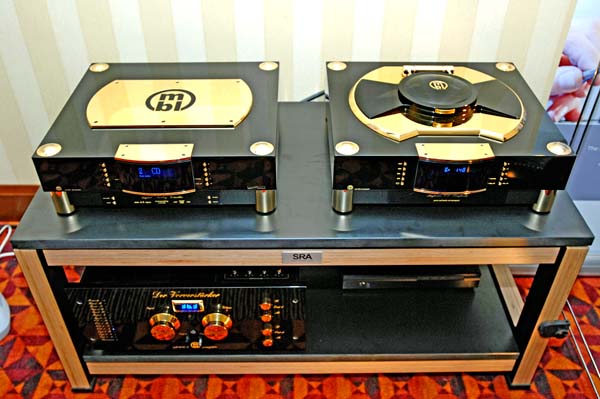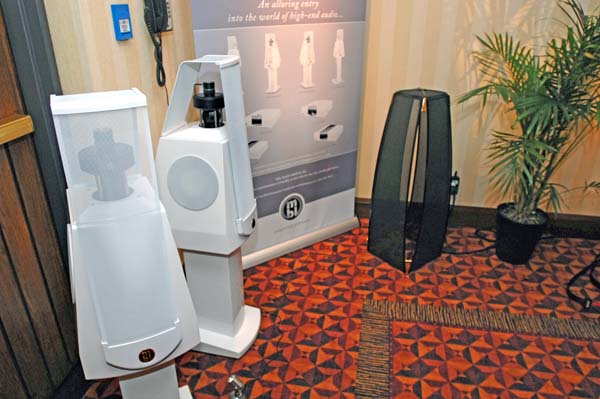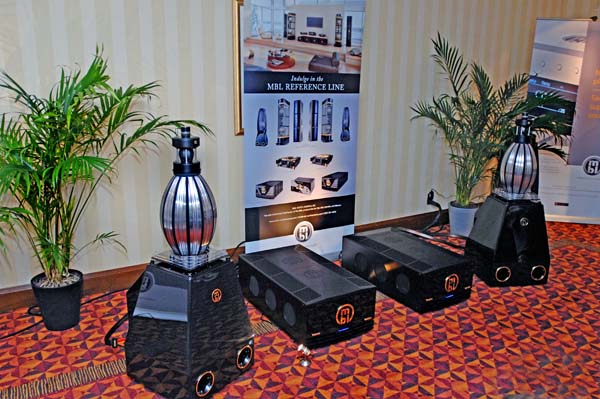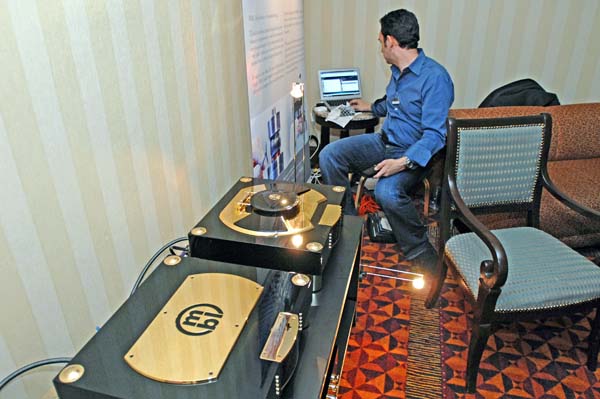 Back up to the main level and right off the escalator was Liberty Trading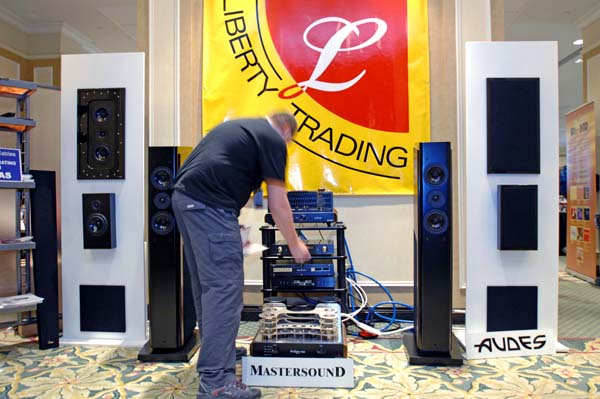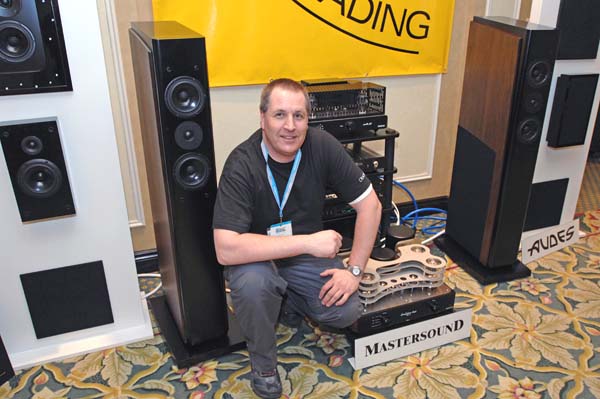 Raysonic had an attractive set up, clean and inviting.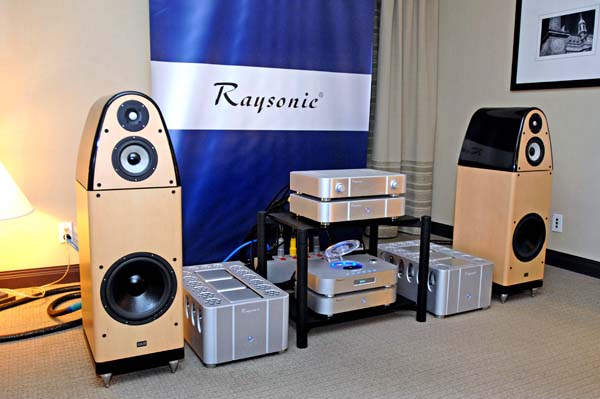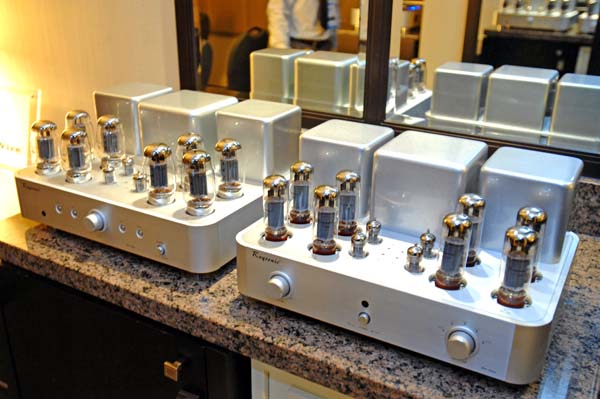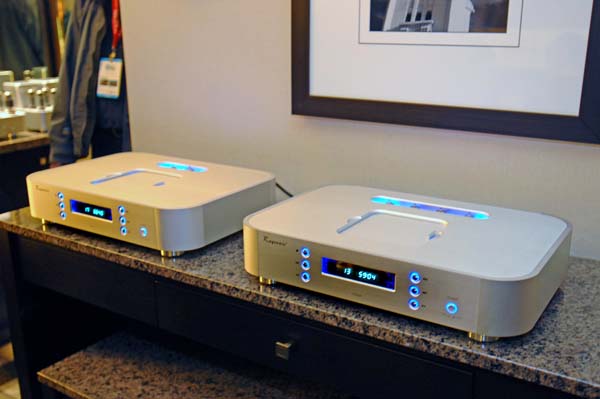 Fidelio Audio Distributor is next, great room with ARC, Sonus Faber, and a unique turntable called the Cronos, featuring twin platters spinning equally opposite direction to offset torque. I would like to hear this in my system.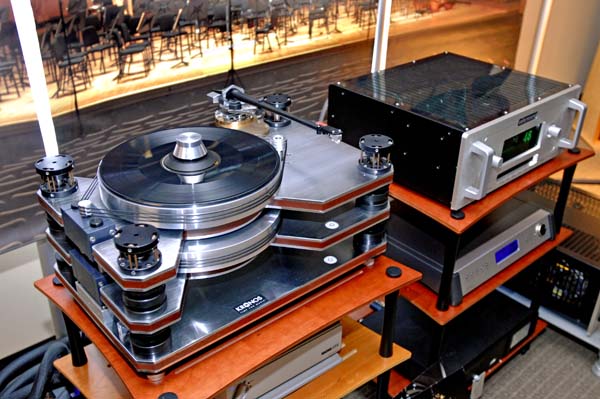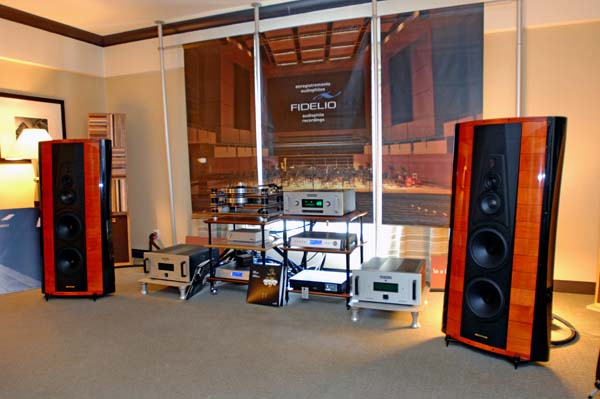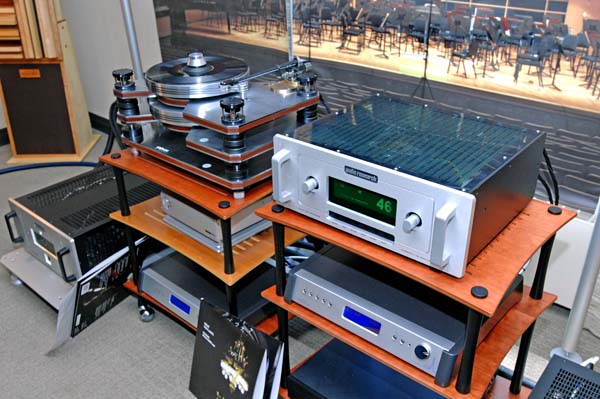 The distributor Plurision had a nice Naim display both graphically and with equipment.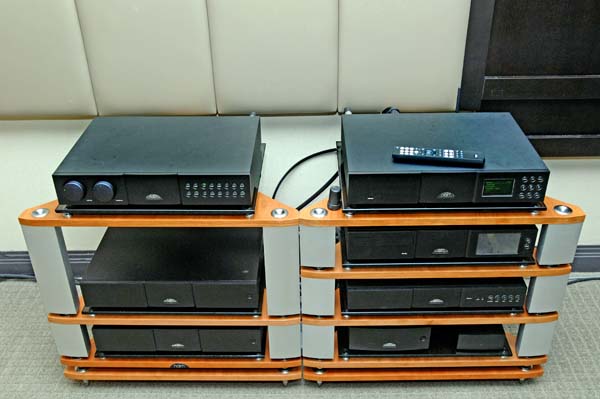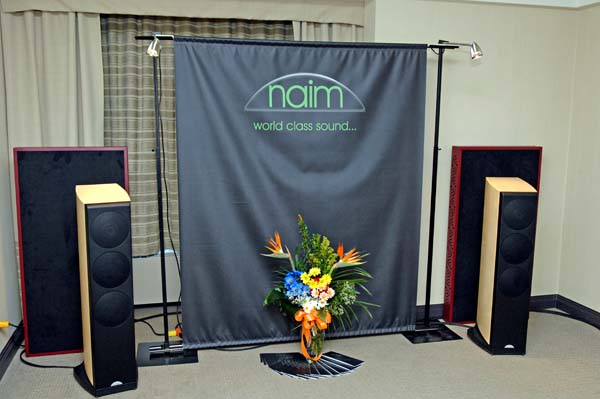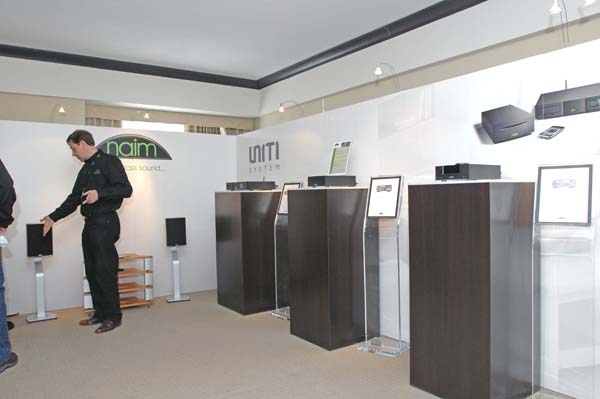 Beyond Frontiers Audio is a resurrection of the old Sonic Frontiers, a Canadian company that had a fair amount of presence in both Canada and the USA a few years ago.
They showed with the wonderful Hansen Speakers, a product I greatly admire for it's sonic excellence and workmanship.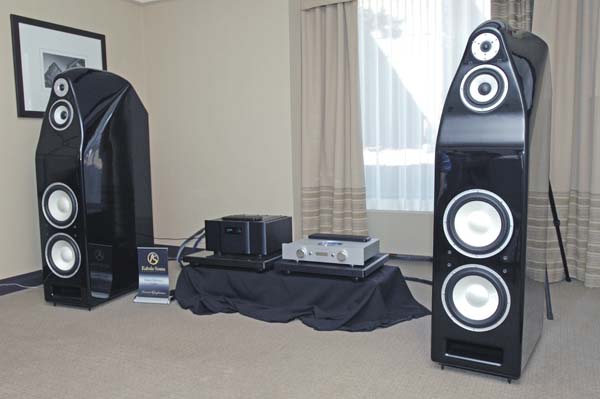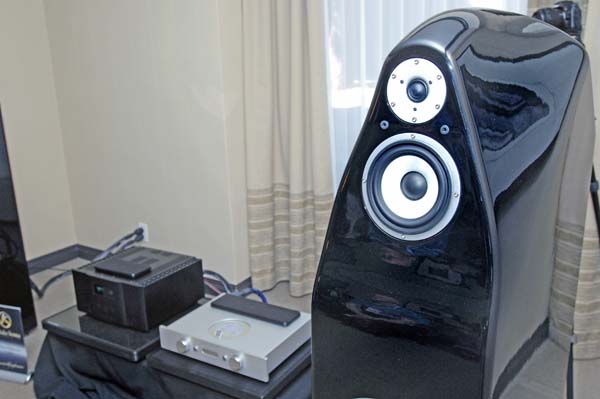 A last remark about the Hilton Bonaventure, the food and service in the lobby was excellent. I was a bit shocked at the prices but that's due in part to our weak US Dollar.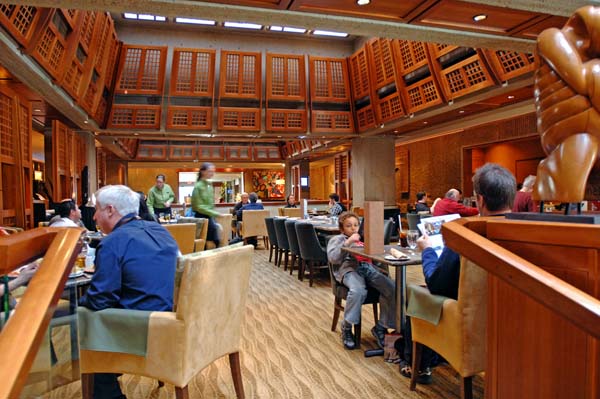 The hotel staff was courteous and service was superb. This plus the fact it's in Montréal makes for a truly enjoyable trip to audition high end audio. Even though I worked pretty much non-stop, it was almost like being on vacation. The last day the near perfect weather and the attraction of a heated swimming pool drew quite a crowd, especially considering there were still a few spots of snow on part of the roof.
I hope to cover this show again next year; I like Canada more and more every time I visit.
Thank you Salon Son and Image for a great show.