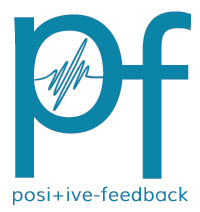 You are reading the older HTML site
Positive Feedback ISSUE 52
november/december 2010
The Sub - Continental Drift
by Manav Singh Malvai
Music Notes from India. Here we review gear and music that is available, or will soon be available in India. This section will also deal with 'budget audiophile gear' made in the subcontinent as well as more serious contenders. Occasionally, one may find reviews of live shows as well!
India showing signs of Vinyl Flu
The vinyl Flu virus is finally catching on in India. With India's first Vinyl release after 6 years, Jhootha Hi Sahi (original movie soundtrack), might just be the release that starts a trend.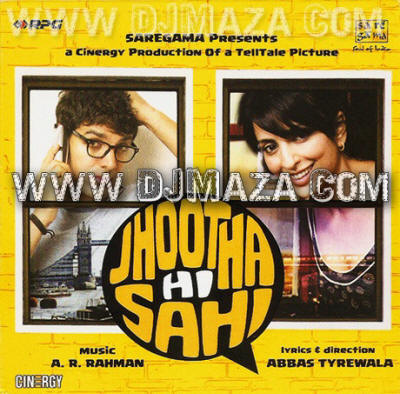 The last film soundtrack (or any recording) to be released on vinyl was the soundtrack of Veer Zaara, 6 years ago. This too was just done to create hype around the movie as it was period film.
So, if we really look at it, the last Vinyl to be released in the true sense was in 1990. For a super hit film called Beta (Son); starring a much younger Anil Kapoor (the bad guy in Slumdog Millionaire).
I know, I know, all these names would sound like Sanskrit to all of you, but hold up a bit. Continue reading as I am trying to make a point...
India used to press its own LP's—right from the soundtracks of its gigantic film industry, to the ever popular Beatles, Rolling Stones, Janis Joplin, Fairport Convention, Quicksilver Messenger Service, The Doors, The Animals, The Pussycats, ABBA, Boney M, Ella Fitzgerald... you name it!
In my collection I even have audio books of Panchtantra (it's like Aesop's Fables)! So, you see, the Indian music industry was 'quite' matured. When it comes to hardware one will still find a lot of Linn Sondeck LP 12's, Gerard 301 AND 401, Thorens TD 124 AND 125 apart from the more mass market Dual's, Technics, Lenco's!
Music in India – a cultural overview
In India, most music used to be classical based. The truly big names from the Indian Classical music stable have their own Gharanas (literally translated as 'Houses' but if we transliterate it, it would mean traditional house form...)
These masters would perform live or get their compositions recorded as an album. Their students (and on very rare occasions) the master himself would sing, compose or direct the music for a film. By and large, films being a more 'commercial' art form, the music would have to follow suit.
This is why these very serious masters would avoid working on film music projects. Unlike the western world where musicals are not made that often, the Indian film industry specializes in weaving song themes to EVERY film. On very rare occasions a film or two has been made without songs, and it has been a disaster as far as collections are concerned...
This became the way in which 'Pop' evolved in India. So we don't really have any POP stars. The last few years, though, we've seen some acts trying to do POP independent of film, but there is still time for that market to develop.
The voices on the soundtracks, however, are the 'Pop' stars of India!
New Takers
Off late, many youngsters here seem to have taken to the LP sound. The 'pre-owned' hawkers who used to sell the covers as rock 'n roll novelty to the passerby's ( and the whole deal to 'nut cases' like me) seem to doing better and better business.
I know this because, earlier I used to see myself reflected in their eye balls as a bank vault ATM machine. Now-a-days, I see myself reflected as a much smaller ATM vending machine.
The bright side to this is the fact that some of the bigger stores have started ordering more of the international music catalogue on LP! Four months ago, I actually had the pleasure to browse through a rack that had 75, fresh, sealed LP's in my own country.
It felt awesome!
A quick review of "Jhootha Hi Sahi"
Music: 2 hoots (5 being the maximum)
Quality of pressing: 4 hoots (no soundstage to speak of)
Overall comment: worth a spin if you're into Bollywood music.
About me
Manav is an advertising writer, running his own ad agency out of Mumbai and New Delhi. He loves a wide range of music and has on many occasions been accused of being an audiophile. He has stopped defending the accusations...
Manav's Gear
Digital Source: Rotel RCD 991 (Soon to be upgraded, still looking for that 'great' CDP)
Analogue Source: Clearaudio Ambient + Satisfy CF + Clearaudio Concerto MC Cartridge
Preamp: JRDG Coherence II
Phono Preamp: Ray Samuels F-117 Nighthawk
Poweramp: Krell FPB 200
Speakers: B&W M 801 S3
IC's: Audioquest Diamond XLR + Van Den Hul 'The Second' XLR + Cardas Hexlink Golden 5-C (single ended)
Speaker Cables: Cardas Hexlink Golden 5-C (Soon to be upgraded, still looking for the right fit...)
Power Cords: Shunyata Taipan Hexlinx + XLO Ref 2)
Software: 1200 LPs & 3000 CDs