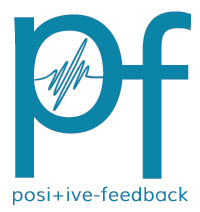 You are reading the older HTML site
Positive Feedback ISSUE 52
november/december 2010
Shostakovich
by Stephen Francis Vasta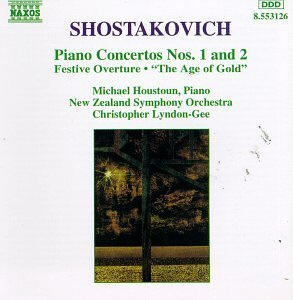 Festive Overture; Piano Concerti 1-2; Age of Gold Suite. Michael Houstoun, piano; John Taber, trumpet (in Concerto 1); New Zealand Symphony Orchestra/Christopher Lyndon-Gee. Naxos 8.553126. TT: 66:35
No one would seriously contend that the New Zealand Symphony is the equal of, say, the London Symphony, the Vienna Philharmonic, or the Chicago Symphony. But it's a solid regional-quality orchestra, more worthy of recorded documentation than were the various Eastern European ensembles churning out low-cost classics during the CD "boom" of the '90s.
I'm not sure, however, that Shostakovich concerti constitute quite the right showcase for this ensemble. Christopher Lyndon-Gee and his players content themselves with easygoing good humor, enlivened here and there by a spot of cheerful irony, in music where others elicit a full measure of brittle, trenchant sarcasm.
The C minor concerto for piano and trumpet has some of "the right stuff" going on, at least. The opening piano scale is an articulate, precisely weighted flourish—Michael Houstoun clearly has the technique, the range of colors and touches, to do justice to the material—and John Taber's trumpet work is alert. But this performance, too, settles into the prevailing genial, anodyne mode, partly because of overly careful tempi in the outer movements.
The Festive Overture comes off, as always, as festive and a bit empty-headed; for whatever reason, I found some of the obsessive-compulsive bits unusually annoying here. The Age of Gold suite is serviceable; in the Adagio, Lyndon-Gee strives for the glamour of the big Romantic scenes in the Prokofiev ballets, but there aren't enough strings to bring off the effect, as is also true in the Lento of the C minor concerto.
Despite creditable musicianship all around, this is hardly the full picture for these scores. It's a decent gap-plugger at budget price, but it'd be worth saving up and shopping around for something better.