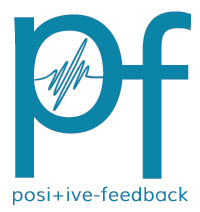 You are reading the older HTML site
Positive Feedback ISSUE 52
november/december 2010
The "Traveling Wilburys"(*) Audiophile-Quality Portable Music System Featuring a 15-17" MacBook Pro, the HRT Streamer Pro and the Audioengine A2 Powered Mini Monitors with Cables by Cardas Audio, Locus Design and Moon Audio
by Andy Schaub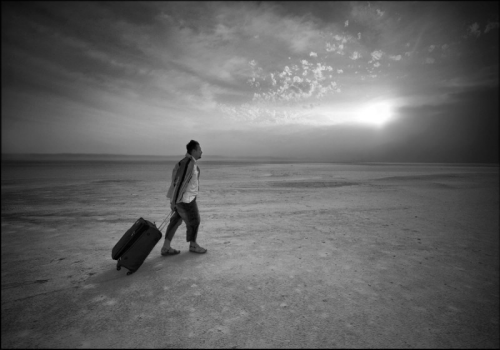 "Been beat up and battered around.
Been sent up and I've been shot down.
You're the best thing that I've ever found.
Handle me with care." – Traveling Wilburys
(*) I gave my portable entertainment center this name because I like it and it's easy to remember and the whole process of setting it up has involved kind of "wandering" or traveling; however, I mean in no way to imply that I have or have had any relationship with Traveling Wilburys nor that any member of that band has ever endorsed or endorses these products.
Since they go the farthest back, let me step aside and discuss the HRT Streamers a bit. First, for the money—or for a lot more money—these are really good DAC's, much better than the first generation. While I particularly liked the HRT II+ because it could be used with so many different cables (everything from a Wireworld Ultraviolet USB cable and AudioQuest G-Snake analog interconnects to a Locus Design Axis USB cable and the Locus Vision analog interconnects with consistently improving results), I found that it favored the Locus Design Polestar and the Sapphire analog interconnects from Cryo-Parts. While I like the HRT Pro—and I certainly regarded it as the USB equivalent of the Apogee Duet (which uses FireWire) if you're talking about output only—they choose to use mini-XLR connectors which I can KIND OF understand if they REALLY mean "Pro", but even then it's going to be hard to find cables that aren't custom terminated so it was difficult to truly evaluate; however, I basically liked it, too, and it did sound more resolute if a bit less musical with the one pair of cables I had that were properly terminated for it (they were mostly Furutech as I recall).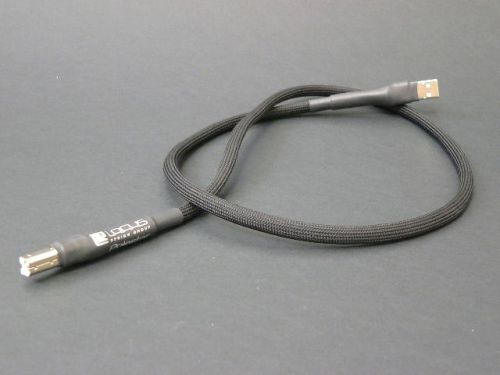 Scroll a bit further into the future; we have the Audioengine A2's ($199 a pair). These are really great, portable, powered speakers with a lovely, balanced, full-bodied sound. I ORIGINALLY purchased them to use with a 24" Moon Audio IEM LOD and my iPad; and that is, indeed, a nice combination. However, when I saw the 11" MacBook Air at the Apple Store, I knew I was onto something and it only took a little while for the parts to jell; so a few days later I had the 11"/2GB/128GB MacBook Air, the HRT II+ (which I purchased from Music Direct not wanting pester Michael Mercer for my sins) and hooked everything up with the indefatigable Locus Design Polestars and the Sapphires I had from Lee Weiland, also owner of Cryo-Parts; and the sound was very, very good on all of my test tracks (easily using Apple Lossless Compression with the greater capacity of the 128GB MacBook Air) but most especially notable on Mark Knopfler's "Kill to Get Crimson", which itself has extremely balanced sound (plus is just a great album on any media or in any format).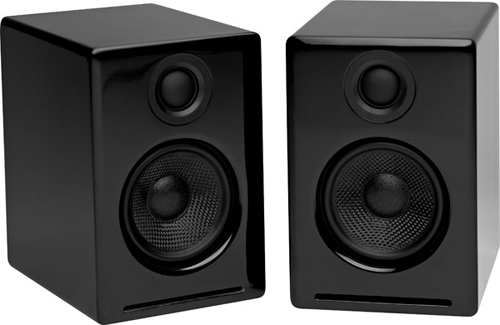 So from my perspective everything seemed set; except for one thing: the long piece of nicely tinned zip cord that connected the left and right A2. (Well, two things, they don't appear to run on any kind of batteries; however, the rechargeable Duracell Powersource Mobile 100 seems to work fine, from Amazon.) My reaction was what you might expect in a good "B-grade" comedy, specifically, "That [zip cord] can't be good". So I exchanged email with Drew Baird at Moon Audio and he made a very nice 48" run of DH Labs T14 speaker cable with Cardas GRS 1/4" spades, which had MUCH nicer sound, so I thought, "Well, what about his interconnects?" So, I wrote again and shortly thereafter had a 3-foot pair of Silver Dragon interconnects. On the one hand, raw, right out of the box, they didn't sound quite as open as the Sapphires; on the other hand, they have the unique ability to make the A2's much larger sounding than they actually are and they sound very smooth. So I like them, not necessarily better than the Sapphires, but differently and well.They have been burning in on my MacBook Pro for several days now and they have become increasingly more open and silky but continue to make the A2's sound larger than they are with all types of music.
Now I have to confess, with only 2GB of RAM and a slower processor, there are good reasons for taking my 17" MacBook Pro with me on trips as well as or in lieu of the 11" MacBook Air particularly if I need to carry the MacBook Air-only external SuperDrive and USB-based Ethernet adapter, "just in case". So, once again, the 11" MacBook Air is hovering in the same space as the iPad but compared to the iPad, it can do a lot of things, like run Office 2011 very efficiently; in fact, so far I have written the entirety of this article on my MacBook Air sitting on a teak "personal table" with an angled tray that attaches to my Ekornes Stressless recliner and in that sense the MacBook Air is sort of a super netbook, all the time burning in the Moon Audio Silver Dragon interconnects attached to the HRT Streamer II+ and Audioengine A2's as driven by my 17" MacBook Pro and Locus Design Polestar USB cable with or without Amarra 2.0. For what it's worth, I do have the MacBook Air connected to the smaller LaCie 1TB backup drive via a blue LaCie mini-USB ribbon cable, powered by the walwart transformer that came with the LaCie. Quite honestly, it's a nice arrangement and frees up the MacBook Pro for true portable computing and things like location recording using an Apogee Duet and Logic Studio.
Given my realization that the 11" MacBook Air made a really nice "notepad", and the possible conclusion that bringing my 17" MacBook Pro with a Dual Core processor, 8GB of RAM and a 256GB SSD (including a built in SuperDrive and Ethernet port, not to mention FireWire 800) MIGHT make more sense if I wanted to run, say, Adobe Photoshop CS4, I was curious about kind of sound I could get directly from my iPad; so I pulled out my original 12" Silver Dragon RCA-terminated LOD and connected the analog out of the iPad directly to the A2's, queuing up the once-popular "Love's Illusion" by The Anonymous 4, and in all truth got very good sound using my iPad cloth-like case as a kind of easel to prop it up horizontally and make a bit of a movie screen out of it. Then suddenly it dawned on me that—despite the lack of Flash support—the iPad and A2's made about as compact a high-quality entertainment system as you could get and if I was going to be bringing along the 17" MacBook Pro anyway, perhaps the MacBook Air's most natural place was on that teak "personal table" with the external SuperDrive and other accessories in a neatly organized laptop case with plenty of room for the "MBA" itself if and when I really had to take it on the go. There's something to be said for a small, light, aluminum clamshell computer sitting at a 30-degree angle on the teak personal table connected to the equally nonchalant-looking LaCie backup drive in your living room.
I will say, as an aside, that I realized after getting the spinning beach ball of death too many times, that 2GB was not sufficient for an 11" MacBook Air that you actually wanted to USE like a regular MacBook at all then discovered that you can't upgrade because all components—including the flash memory—are soldered directly to the motherboard. So I returned my 1.4GHz/2GB/128GB 11" MacBook Air to Apple after explaining the situation, eating the 10% restocking fee, and strolled down to the nearest Apple Store to get the very popular 1.6GHz/4GB/128GB configuration on which you can actually do some work; finally a reason why the 11" MacBook Air in it's simplest configuration isn't a replacement for the iPad! It just doesn't have the horsepower to run more than one application at a time. It's a "web book" computer that can run iTunes and Flash, plain and simple; however, the 1.6GHz/4GB/128GB configuration is running Word, iCal, the Address Book and Firefox simultaneously as smooth as silk.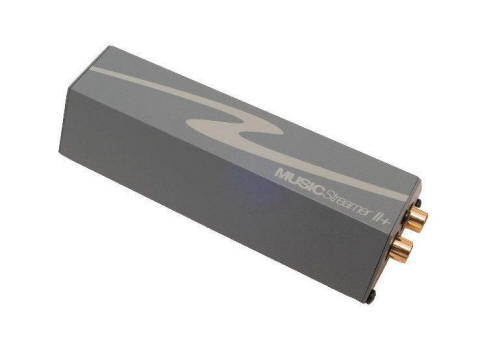 At the same time I have been fiddling with MacBook Airs, I had been letting the HRT Streamer II+ ($349) and Moon Audio Silver Dragon interconnects ($400 a meter) burn in as I wrote about this whole process; and in all truth I was just about ready to return the Silver Dragons to Drew Baird—even had them in the Fed Ex envelope—when something inside of me said to give them one more try; so I unzipped the Fed Ex envelope, plugged the Silver Dragons back into the Streamer II+ and Audioengine A2's and whether it was (a) that I passed some very specific time limit, like 7200 minutes, (b) reversed their direction correctly or (c) just tightened down the WBT Nextgen 0102Ag RCA's really well, suddenly the interconnects sounded very open; and I said to myself, "Well, there you go". Although based on an extended email conversation I had with Drew Baird, the Silver Dragon interconnects were really intended for higher end equipment than the Streamers.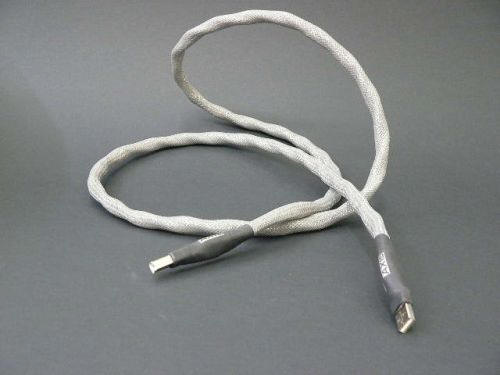 Then I found Nirvana in replacing the requisite Locus Polestar USB cable ($249) with its big brother, the Axis ($549); and all this for a $349 USB-based DAC. Bearing this in mind—and the need to write this article on the go—I DID decide to simplify the system and take the 17" MacBook Pro to Spokane with me along with the HRT Streamer II+ and several cables arranging to have the HRT Streamer Pro and the Cardas mini-XLR to RCA adapters delivered the day after I arrived; but when it came time to sit down and just listen to "Aja" on my first evening, imported from red book CD, I found myself naturally gravitating towards the Axis and Whiplash Audio/Cryo-Parts Sapphire interconnects ($249 a meter) with the A2's. I just found those to be the "sweet spot" combination, specifically with the HRT Streamer II+.I'm pleased to say, however, that the HRT Music Streamer Pro ($499) arrived along with the very professionally-made Cardas mini-XLR to RCA adapters, and just dropping that one piece in—the HRT Streamer Pro in place of the HRT II+—still using the Axis USB cable and Sapphire Pro interconnects brings the level of detail up to a true, portable, audiophile-quality music system with my 17" MacBook Pro as a source. The sweetness of the Audioengine A2's is still there thanks largely to their silk-domed tweeters and ample power supply, but the synergy of the Axis (I tried the Polestar and the effect was not the same) with the HRT Streamer Pro/Cardas adapters and Sapphires just gives me the kind of sound I've come to expect from some very good home equipment; enough that NOW I'm ready for that 11" 1.6GHz/4GB/128GB MacBook Air using music downloads.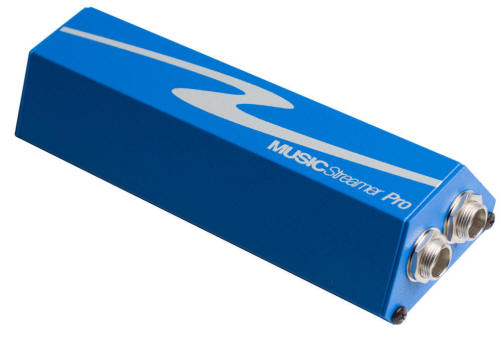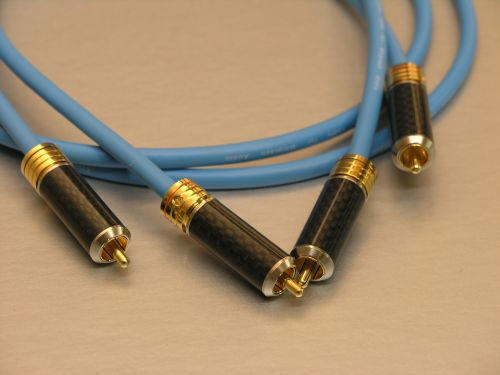 In fact, in the spirit of experimenting with what Apple has to offer at the moment, I tried downloading the AAC/iTunes Plus copy of The New Bossa Nova by Luciana Souza and in a side by side comparison with the Redbook CD resolution copy I had, the only really difference I could hear was a slight loss of high-frequency detail; it was a sin of commission. It was neither harsh nor bright at all; and setting the iTunes Equalizer to the "Acoustic" preset, NOT to the "Treble Booster", brought back a lot of the presence that I felt was missing. So who's to say we shouldn't use the equivalent an "RIAA iTunes Plus" curve, particularly if it means everything fits in a Zero Halliburton aluminum medium-format camera case?
I suppose in summary I would say that the 11" 1.6GHz/4GB/128GB MacBook Air is really intended for the hard core crowd who's shedding every ounce and—like me—just uses it with a Moon Audio Silver Dragon modified pair of Ultrasone Edition 8's—using the rhodium-plated right-angle mini plug—and Amarra 2.0 with the iLok dongle hanging out of the right USB port. If you're going to carry a pair of Audioengine A2's, a pair of Whiplash Audio/Cryo-Parts Sapphires, an HRT Streamer Pro with Cardas mini-XLR adapters and the Locus Design Axis USB cable, you may as well just get a fully-loaded MacBook Pro and get that internal optical drive and a little more processing power; however, the MacBook Air with a Polestar mini-B USB cable, a Ray Samuels Predator and the headphones of your choice? Now that's something else to think about.
As a final test, I snuck down to my Dad's office and connected the Axis, HRT Pro, Sapphires and A2's using the DH Labs T14 speaker cable and invited my Dad in to listen; he took an immediate liking to the sound, not because we did a careful A/B comparison with his existing computer speakers, but because Patsy Cline—who's a great female vocalist—sounded like Patsy Cline and he did NOT talk about the bass and treble but just started tapping his toes and snapping his fingers to the music. Then he queued up the acid test, a bagpipe recording of "Amazing Grace" that he imported from CD; and even HE commented that you could hear the overtones and that each note on the bagpipe actually finally sounded like it consisted of multiple notes. In short, he did not need to be an audiophile to appreciate the sound. He just loved listening to the music; and for him, this would NOT be a "traveling" system, this would be his stereo. I can't think of higher accolades from anyone.
While I cobbled together the system that my Dad ultimately fell in love with from various sources, you can get a similar turnkey system from Lee Weiland at Locus Design/Cryo-Parts. Here are the appropriate links:
Audioengine A2's
http://cryo-parts.com/index.php/audioengine/a2-powered-speaker
Audioengine A5's (the A2's big brother)
http://cryo-parts.com/index.php/audioengine/a5-powered-speaker
HRT Streamers
http://www.highresolutiontechnologies.com
http://cryo-parts.com/index.php/hrt/music-streamer-ii
http://cryo-parts.com/index.php/hrt/music-streamer-ii-plus
http://cryo-parts.com/index.php/hrt/music-streamer-pro
Sapphire Interconnects
http://cryo-parts.com/index.php/cryo-parts/interconnect-cables
Locus USB Cables
http://locus-design.com/interconnect.html
The main link to the new CryoParts' site:
Kindest regards,
Andy