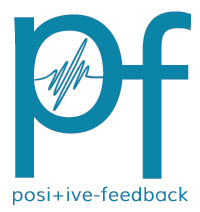 You are reading the older HTML site
Positive Feedback ISSUE 52
november/december 2010
Notes of an Amateur: Telemann, Vivaldi, Stile Antico
by Bob Neill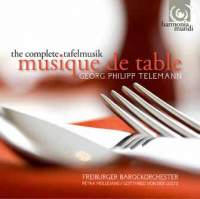 Musique de table, Georg Philipp Telemann. Freiberger Barokorchester, Petra Mulleians, Gottfried von der Goltz. Harmonia Mundi HMC 902042.45.
Georg Philipp Telemann was not the most popular composer of his time without reason. On a continuum running from delight to instruction, Telemann's music happily inclines toward delight, asking just enough of us as not to insult our intelligence and taste and giving us scads of melodic invention (Handel stole several recognizable passages), contrasting instrumental textures, and a wide variety of musical moods. If his music is difficult to identify as belonging to him, that is because it resists individual character and personality: it is perfect, generic (no serious criticism intended) baroque. It is no mean feat for a composer to keep 'himself' out of his music, where its presence can be as much an annoyance as a virtue, depending on the depth of his genius. Finding enjoyment in Telemann is enjoying the baroque without distraction.
The Table Music was conceived by Telemann as a major work: in effect, a compendium of musical forms, both chamber and orchestral, that would constitute a musical statement about the state of European baroque music, much as Couperin set out to do with his Les Gouts Reunis and Les Nations a decade earlier in the 1720's. Telemann's work was also intended as a statement about the composer himself: he intended, scholars report, to establish his reputation with this comprehensive work.
The Freiberger recording is the first I've heard of this work since the memorable release by Musica Antiqua Cologne twenty years ago for Deutsche Gramophone, which, as was that group's wont, focused on vigor, pace, structure, and clarity. The Freiberger group, best known to many for their spirited and delightful interpretations of Mozart's late symphonies, take a more relaxed view of the music, bringing out its grace and good nature. I expect their interpretation, which allows the music more freedom to make its case, will wear somewhat better.
If you don't know Telemann yet, this is a fine place to meet him. If you already know him, this recording will give you new insights into the composer you thought you knew.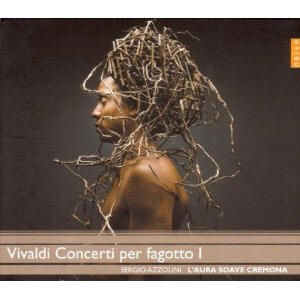 Vivaldi, Concerti per Fagotto [bassoon] Sergio Azzolini, bassoon. L'Aura Soave Cremona, Diego Cantalupi, director. Naive OP 30496.
As a lover of both the bassoon and Vivaldi, I am happy to report that this latest issue from the ambitious and generally successful Vivaldi Collection from Naive records is one of its best. Vivaldi is the undisputed master of the bassoon concerto and one of the very few composers for the instrument who truly comprehend its rich musical personality. Like its jazz cousins, the baritone saxophone and bass clarinet, the bassoon can make the lower registers sing, if asked properly by the composer and responded to emotionally by the bassoonist. Reeds, especially double reeds, have a rare and particular eloquence.
Young bassoonist Sergio Azzolini clearly loves both his instrument and Vivaldi, and his Cremona colleagues strike me as up for the occasion as well. All perform on period instruments though their director is not a fanatic in period music practices; so while the pace is brisk, it never feels forced or desperate. Vivaldi is about motion but he is also a master of respite, and some of his most moving moments are quiet ones, which is when the bassoon is at its best. I have come to love the plaintive passages in this music as well as the puckish ones.
Don't acquire this album to 'keep up' with the Collection, buy it for its own excellence and beauty.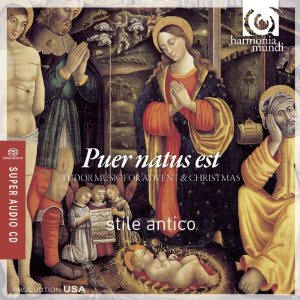 Puer Natus est. Tudor Music for Advent and Christmas. Stile Antico, Harmonia Mundi HMC 807517.
The most interesting thing to say about the a capela choral group, Stile Antico's Christmas album is that this is not how the Tallis Scholars would sing this music! What characterizes Stile Antico is that they sing religious music as if it were composed by human beings for human beings. They can be ethereal but we are always aware in their singing of the human emotions involved. Their music rises from the earth rather than descends upon it. This is not the only way to sing this music, witness the Scholars; but it is an extremely effective one.
This quality is especially evident in their new Christmas album. The program has at its center the great (incomplete) Christmas mass by Thomas Tallis, A Boy is Born, a nearly forty-minute work. Leafed thoughtfully through its four parts are four graduals by William Byrd, a short work based on plainchant by John Taverner, a magnificat by Robert White, a brief piece of plainchant on which the Tallis mass is built, and a concluding work by John Shepard. The effect of the whole is of a complete musical service rather than an anthology, though by creating a program made up of the major English tudor composers' voices, it has a synoptic quality as well.
This album has power both in its performance and through its programming. There are forms of Christmas which continue to move us deeply, even if we have abandoned their matter. Tudor Christmas music performed at this level of excellence and beauty is one of them.
System used for this audition: Audio Note CDT3 transport, Blue Circle BC501ob dac, BC 3000II GZpz preamplifier and BC204 amplifier. Jean Marie Reynaud Offrande Supreme, V2 loudspeakers. With Blue Circle BC6000 line conditioner. Audio Note Pallas and Sootto interconnects; Audio Note Lexus speaker cables.
Bob Neill, in addition to being an occasional equipment and regular music reviewer for Positive- Feedback Online, is also proprietor of Amherst Audio in Amherst, Massachusetts, which sells equipment from Audio Note, Blue Circle, and JM Reynaud, among others.