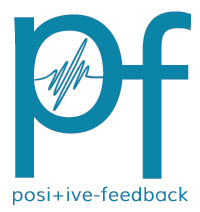 You are reading the older HTML site
Positive Feedback ISSUE 51
september/october 2010
RMAF 2010... here we go again!
by Dave and Carol Clark
One of the big attractions for us when attending RMAF is not only to see and visit with Marjorie, but to do just the same with all the wonderful people in the industry. So while this is a report on 'what' was to be heard at RMAF, excuse us for also sharing the 'who' as well.
This show has grown and grown... with a 170 plus exhibit rooms and counting. Hard to see them all, let alone sit and listen. So we ran and ran, took image after image... and listened when we could. Lot's of cool gear, nothing really to point an angry finger at sound-wise... and so here we go.
A view of the atrium, where all the cool people meet to hang out.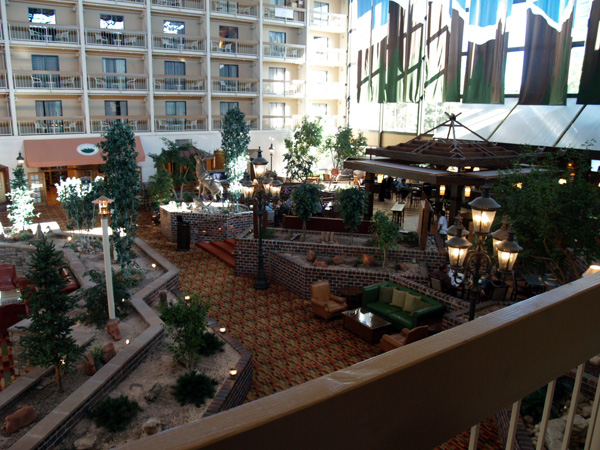 The ever popular Lift, where the day winds down.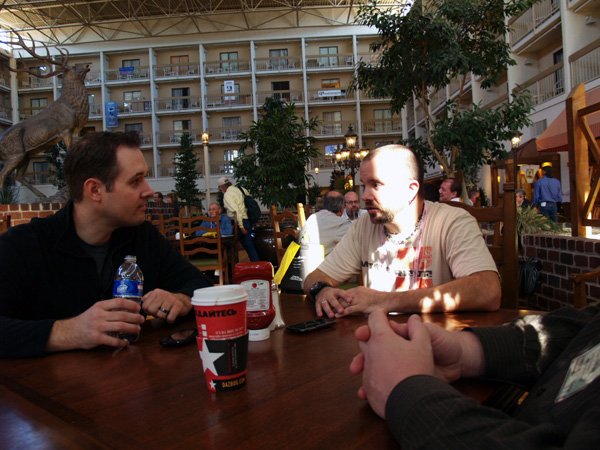 A favorite hangout, The Lift. Josh Heiner of Sonicweld and Mike Mercer chillin' out.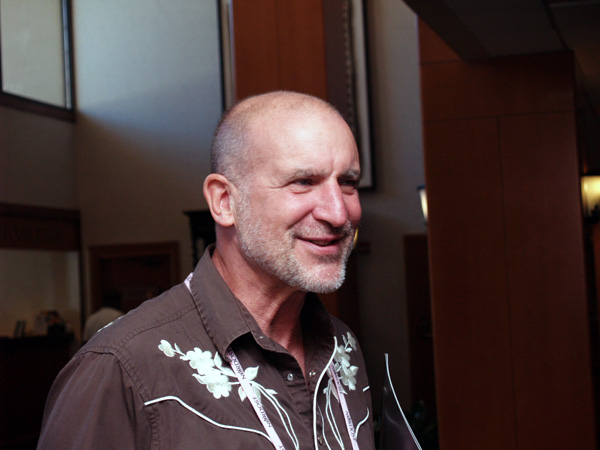 Ron Sutherland... great phonostages!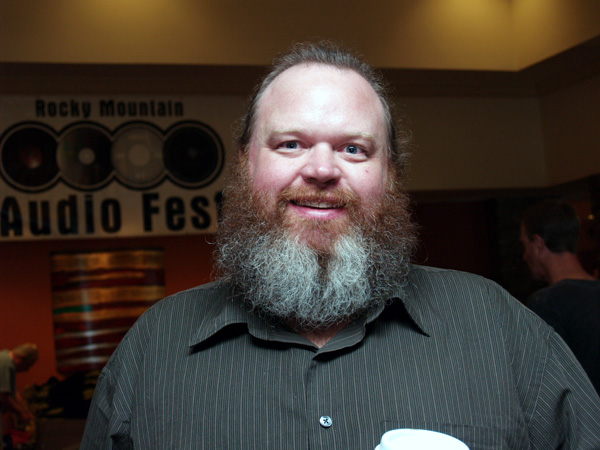 Lee Weiland of Locus Design.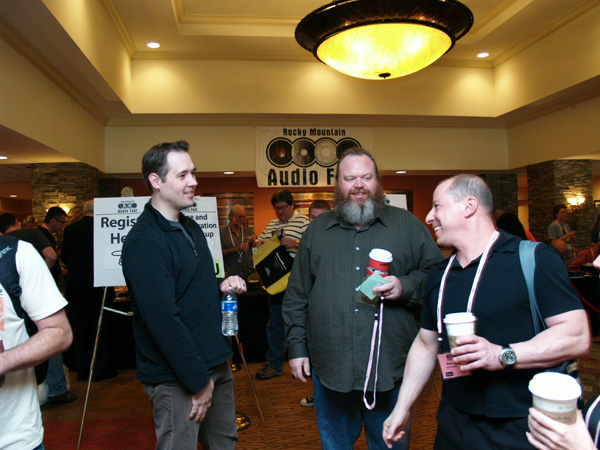 Josh, Lee, and Myles Astor catching up!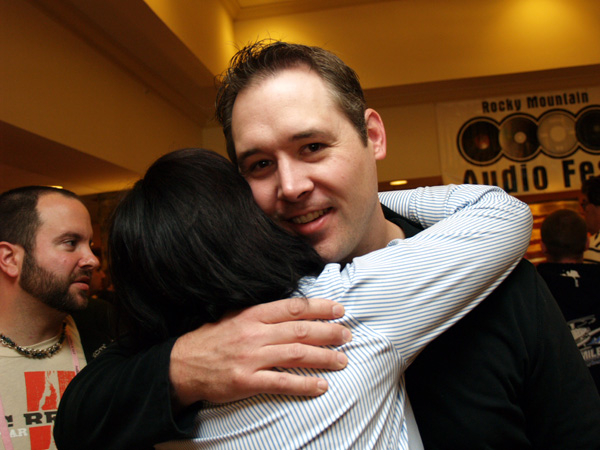 Carol stealing a hug from Josh.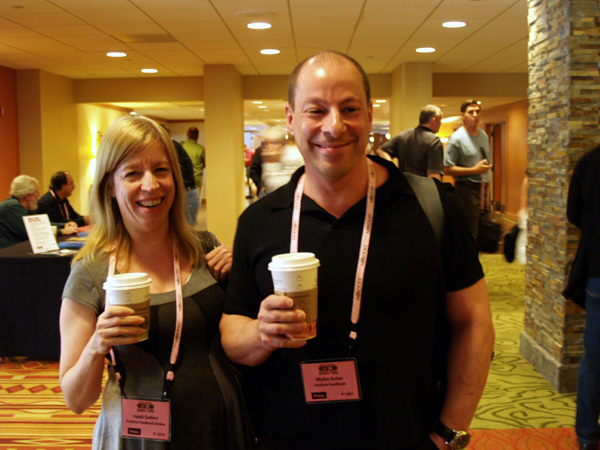 Myles Astor and Heidi.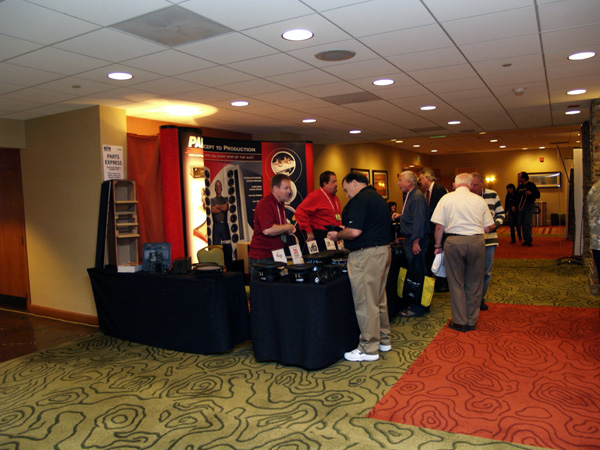 As always, there's a lot to see just adjacent to the main registration table.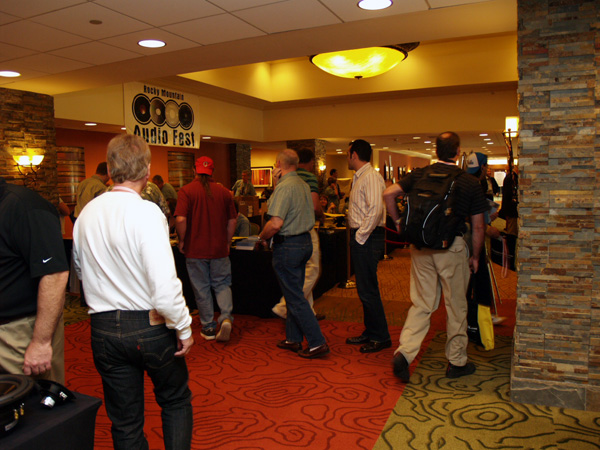 Lots of energy this year at Rocky Mountain Audio Fest.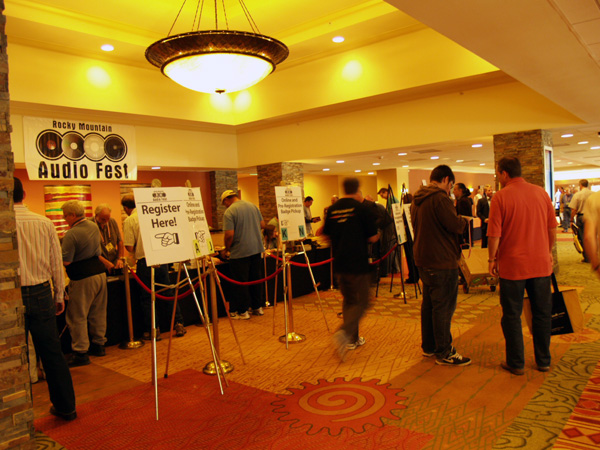 The Colorado Audio Society once again skillfully manned the registration table.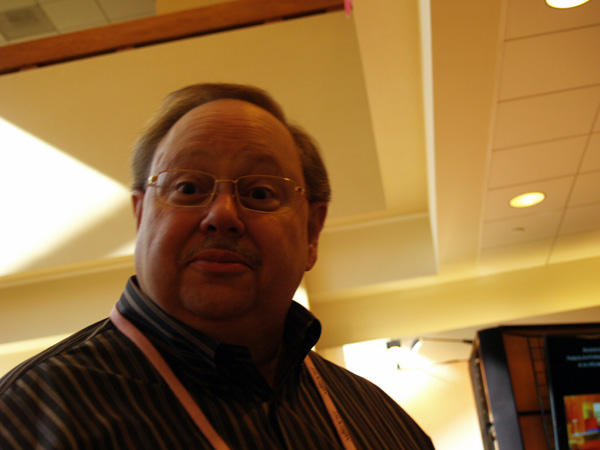 Bob Levi of Positive Feedback and the Los Angeles and Orange County Audio Society.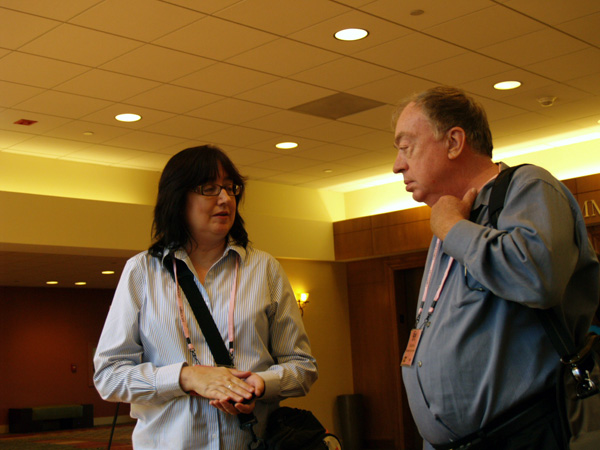 Carol catching up with Chuck Bruce.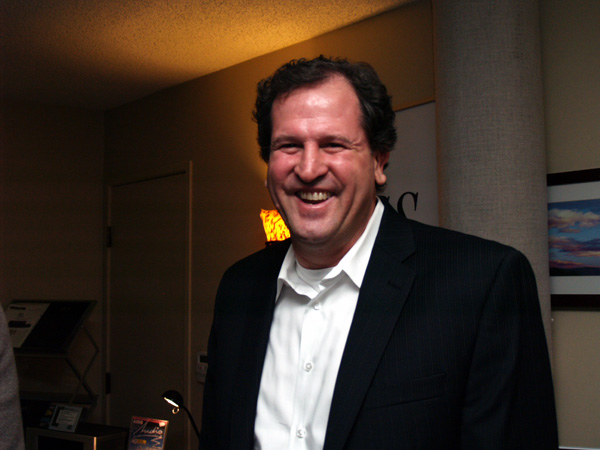 The ever smiling Luke Manley of VTL.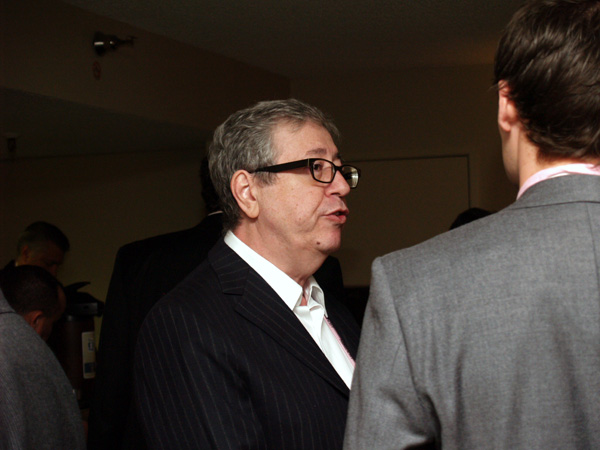 Jonathen Scull of Scull Communications.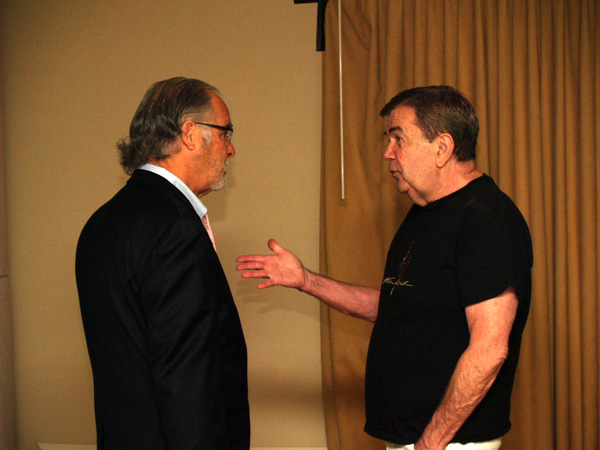 Harry Pearson was on hand for a few seminar panels.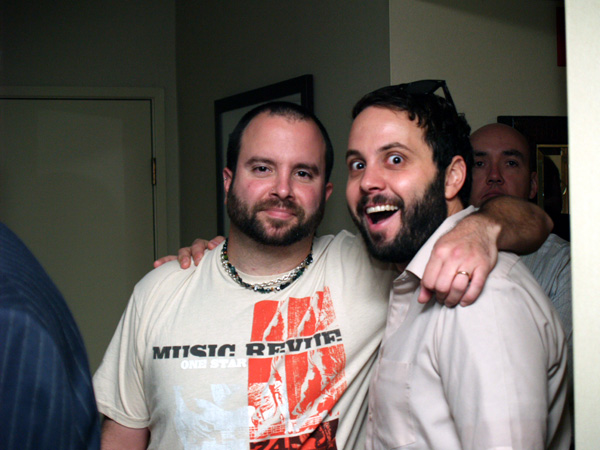 Mike Mercer with Joey Weiss.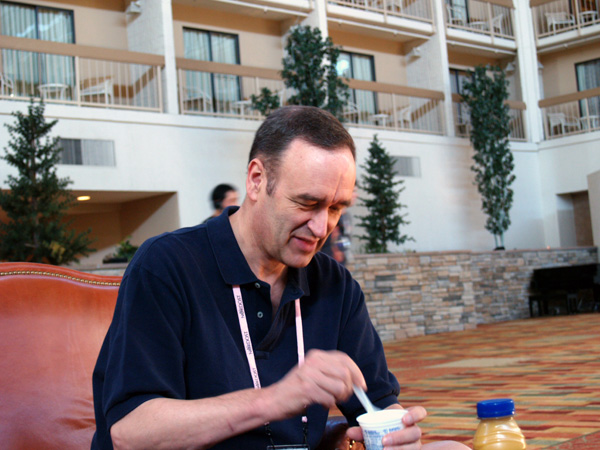 Mike Levigne stirring his yogurt.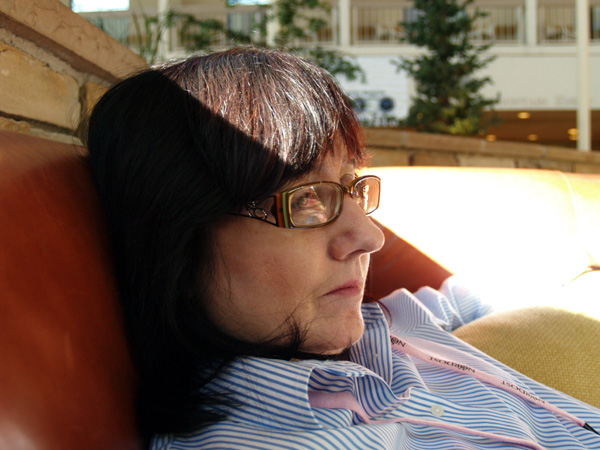 Carol, gearing up for a busy Friday!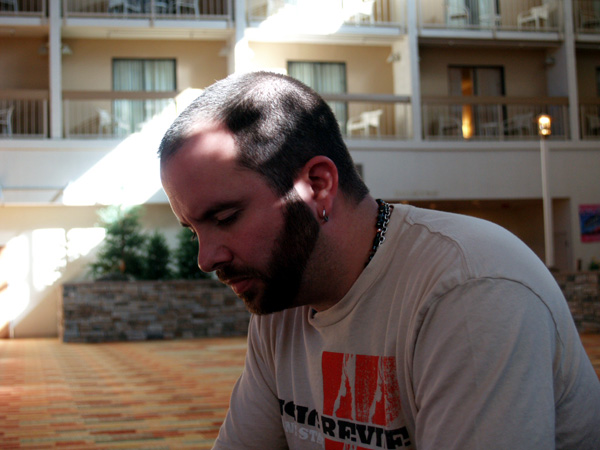 Mike Mercer, deep in thought.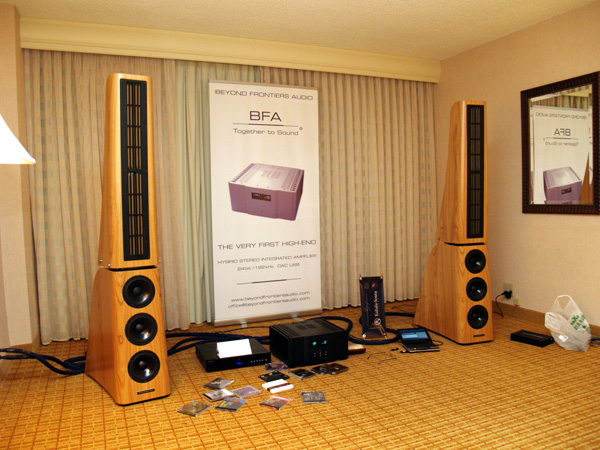 Beyond Frontiers Audio, also known as BFA.
Tone of Music featured a Simon Yorked S10 Record Player, $19,980. Also on display the Simon Yorke S9 Flamenco $9980.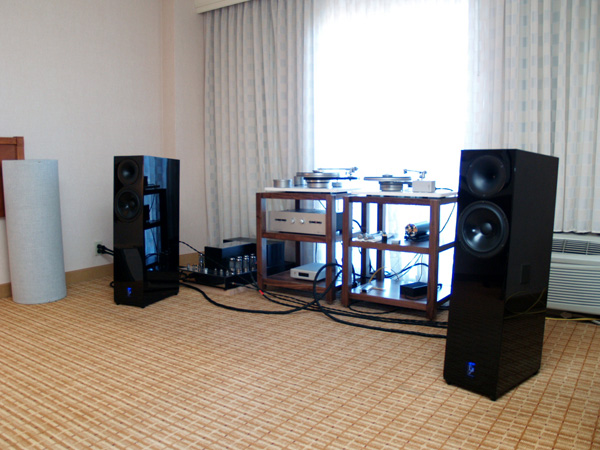 Tone of Music Audio, along with the Simon Yorke turntables were Convergent Audio preamp, $9950; Convergent Audio J12 Signature amplifier, $19,950; Lansche #3 loudspearkers, $25,000; and Ayre QB 9 DAC, $2750. Cabling was by Synergistic Research, Harmonic Tech, Furutech, Hovland, and Audience. The Audience power Conditioner was also shown.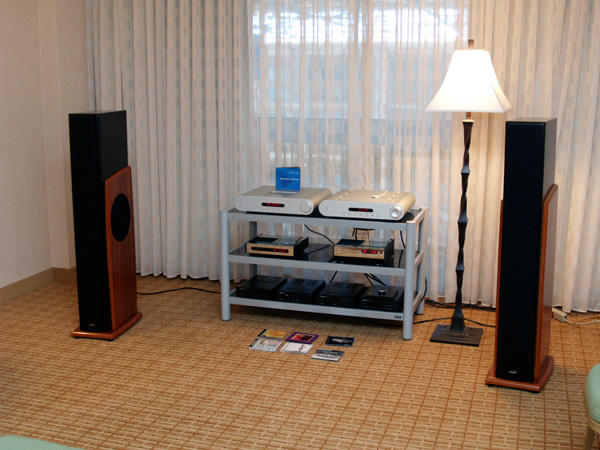 May Audio Marketing with April Music, Audes, and Target Hi Fi.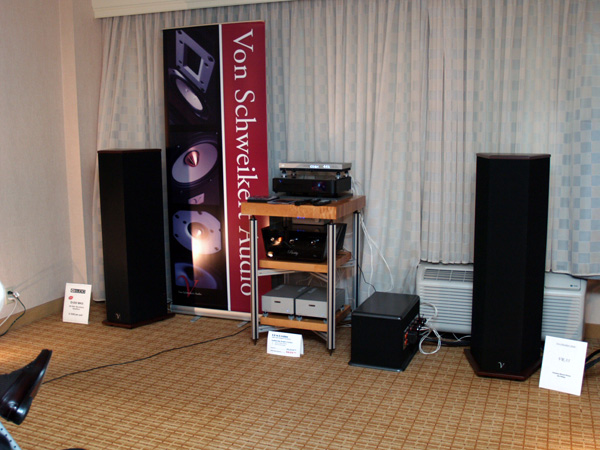 Von Schweikert Audio was showcasing the VR-33 as well as the AudioRak by Martin Conley. This was one of many rooms featuring the fantastic Von Schweikert loudspeakers. Amazing sound from a speaker at this price point.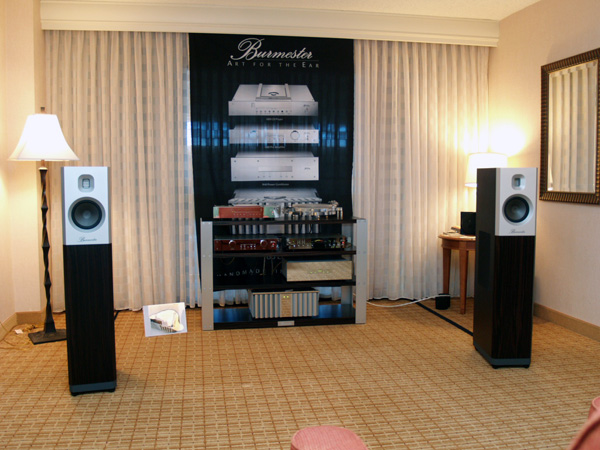 Art for the Ear, Burmester.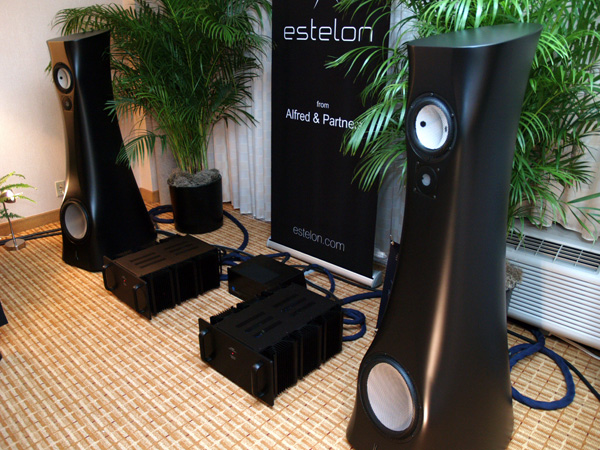 Estelon from Alfred & Partners, wired with Kubala Sosna cables. Powered by Lamm, Running Springs Audio, and Neodio.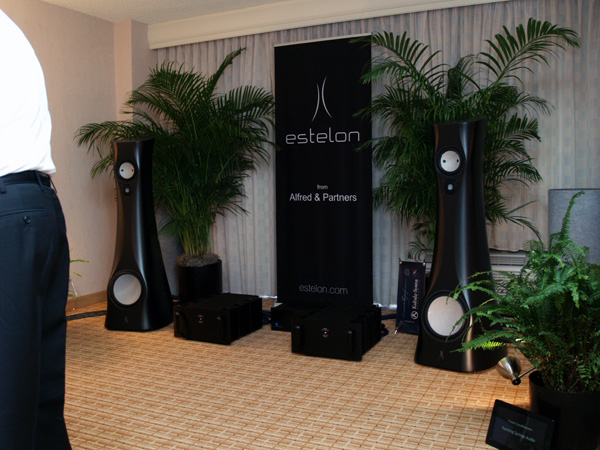 Estelon from Alfred and Partners.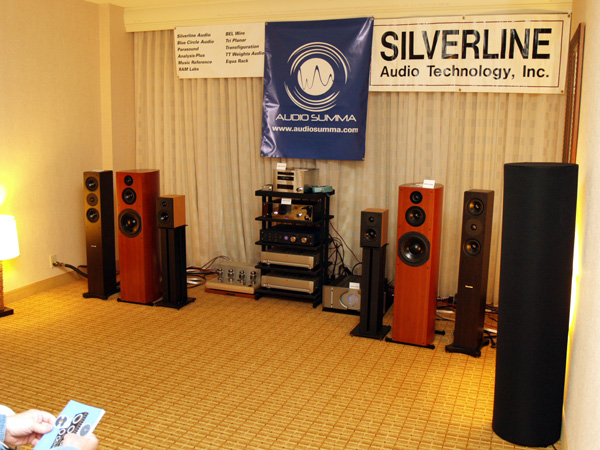 AudioSumma.com with Silverline Audio, Pass Labs, Blue Circle Audio, Music Reference, Analysis Plus, Parasound, BELwire.com, and Equa Rack.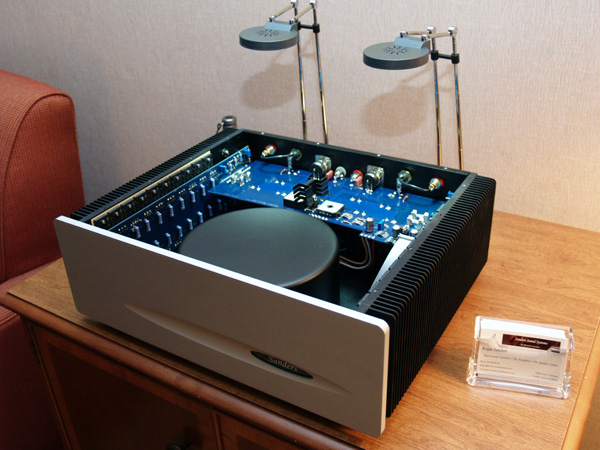 Sanders Sound Systems.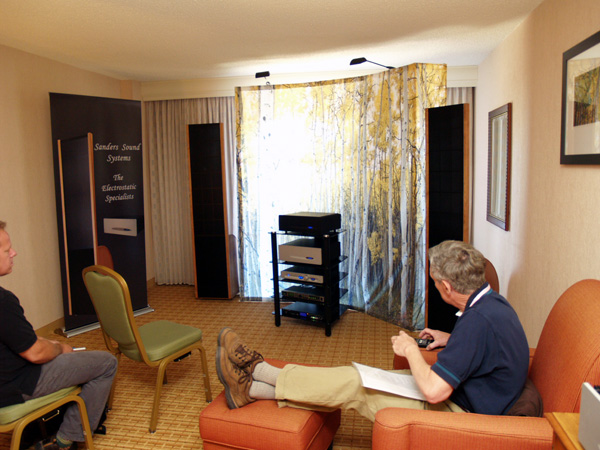 Sanders Sound Systems, The Electrostatic Specialists. Electrostatic loudspeakers, amplifiers, and cables. Also, voltage regulated amplifiers for magnetic speakers. Sander relaxing as he greets the crowd.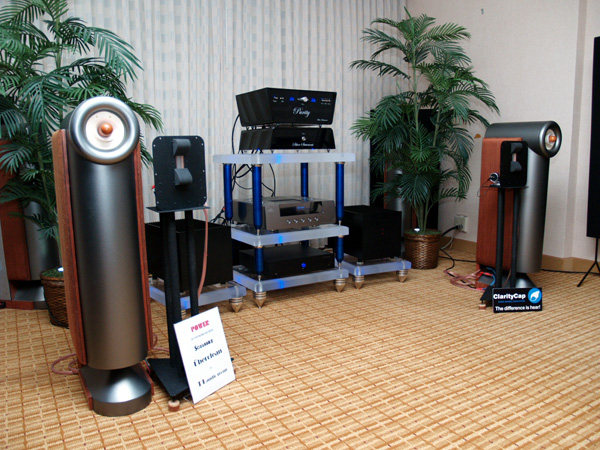 Purity Audio Design. The main feature in this room was the Purity Silver Statement Linestage, $14,995. This room sounded wonderfully good for being a single-driver speaker... but then one is not really listening to just the speakers... but the WHOLE system.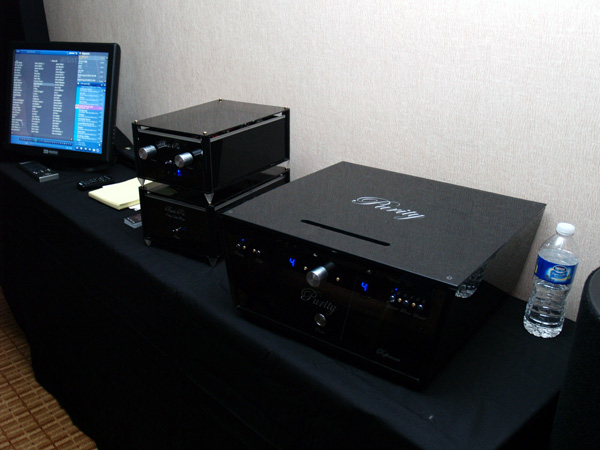 These guys kept us hydrated, every time we came in the room they gave us a bottle of water! Also featured was the Purity Reference Linestage. Nice stuff!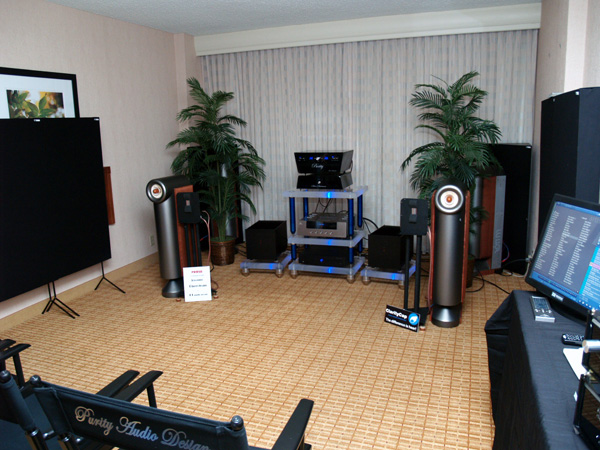 The full system in the Purity Audio Design room included Rethm Saadhana loudspeakers, Clayton M300 monoblock amplifiers, AMR CD77 CD player, Qsonix 205 Music Server, ASI Liveline cables as well as a Locus Design Novus USB cable.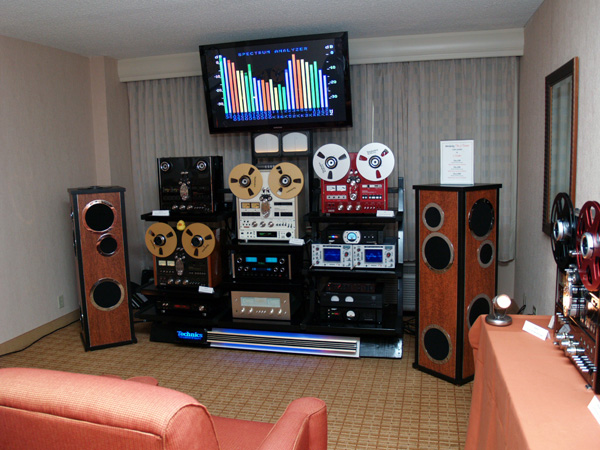 J-Corder Custome Reel to Reels, analog at its best!