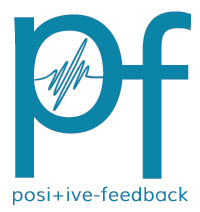 You are reading the older HTML site
Positive Feedback ISSUE 51
september/october 2010
Beak>, Beak>
by Michael Mercer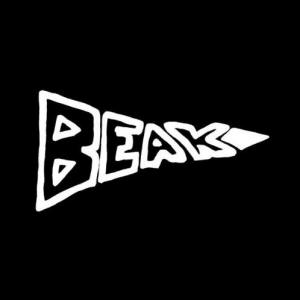 Ipecac Recordings
Beak is dark and lovely; pure and simple. Toss Geoff Barrows of Portishead together with Billy Fuller (from the moles) and Matt Williams (team brick) and it forms an artistic soup of liquid-like bass with distant, cavernous vocals; a musical atmosphere that truly earns the term "Mood Music" (yet another overly abused attempt at musical classification these days). Geoff Barrows brings that amazing Portishead-vibe (check out their genre-splitting Dummy if you're not familiar) while managing to aid in crafting music that clearly stands on its own. The dark and twisted opening bass-line to "Backwell" sets the tone for the entire album (and not in a bad way). The moment the acid sweeps come in you know this music is sweet and bitter, light and dark, and it's utterly engaging (at least to my music addict ears). This is the kind of record you toss on early morning while seeking a temporary escape from reality. "Pill" is two parts Beta Band and one part White Stripes on valium. You gotta close your eyes to fully appreciate this album at times. The soundscape envelops you, and at times they sound like a modern-day Doors (with their blackened, gorgeous keys and dreary vocals). The oscillating synths of "I Know" sit beautifully amongst quick drumming and a buried, reverberating voice that sounds like it's coming from the back of your house. It's a little creepy, admittedly, but not corny. Everything about this record feels genuine. That's what makes it so addictive. There is nothing feel-good about Beak's debut record. As a matter of fact, the induced noise on "Barrow Gurney" was a little too much even for me) but it's been in my top ten list for this year since I first heard it many months ago (the album was in fact released in November of 09'). "Dundry Hill" sounds like a tip-of-the-hat to Velvet Underground, with its fuzzy, sparse guitar work and tube-like sound (think vintage guitar amp) that gets surrounded by a hovering, siren-like sound, punctuated with big drums. This may sound like a trip through the darkside, but it's remarkably captivating.
If this seems like music you'd be interested in I suggest you take the plunge into Beak>. I am basking in their thickly executed, charcoal ambience and loving every minute of it (well, there is that one song that bothered me, but who the hell am I to judge). Find them on Last.Fm or Pandora and take a shot. I don't think you'll be disappointed.
Most of the listening here was done on my main reference system (both production CD and compressed files received before the release). I also got lost in this record a few times via my Sennheiser HD490's and JHAudio JH13 pros, driven by my StyleAudio TOPAZ headphone amp/USB DAC (via the Locus Design Nucleus USB cable—so what if that seems like overkill) with iTunes as the source. The sonic integrity is solid. There is a great sense of depth of field through this entire record and plenty of air surrounding the musical elements (often referred to as dimensionality). The bottom end is weighty and tight, the highs silky and coherent. The vocals occasionally sound as if they're rising through a shadowy cave, but the sound effect is infectiously dark and engaging.