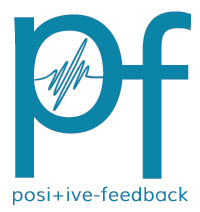 You are reading the older HTML site
Positive Feedback ISSUE 51
september/october 2010
Notes of an Amateur: Bach, Debussy, Ravel, and Dutilleux
by Bob Neill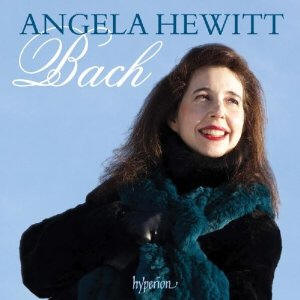 Angela Hewett, Bach. Keyboard Music. 15 CD's. Hyperion CDS4421/35.
Bach keyboard musicians often try to make their mark by turning the composer into somebody else, an eccentric, a mystic, a maverick, a modernist, or a romantic. It takes great confidence in the composer and oneself not to do that, to overcome the fear that playing Bach 'straight' will cause one to be plowed under and lose ones individual identity as a performer. We all 'love' Glen Gould's Bach. But once we've heard Bach played without whimsy, inspired whimsy though it is, Gould's Bach begins to sound not less inspired but less the timeless, deeply moving and intimidating genius that he is.
I have heard bits and pieces of Angela Hewett's Bach over the past decade as the individual recordings have come out and have always been struck by her willingness to submit herself to his music and by the emotional power this submission seems to release. What she seems to understand most clearly is the necessity for momentum in Bach, how the musician must keep the tide moving, the waves coming in: to resist the sirens of eccentric retards and accelerations and simply row with the magnificent current. What is gained by staying the course is the sense of necessity that is at the heart of Bach. Taking arms against the tide makes for exciting romantic tragedy, but that is not what this composer is about. Bach knew a universal truth that includes but transcends his protestant Christianity: that the story of human life has already been written within us. Fathoming and performing this story faithfully and eloquently is the only true way to whatever salvation is available to us. Fare forward.
So to play Bach 'right,' don't add reverence, lyricism, whimsy, or even passion, especially to the Passions. Just play the music as Hewett plays it: as it flows from the page into your brain and out into the hands (or voice). This won't work, of course, if you're just an average musician, which is why so many try to hide their limitations by playing him 'different' or put off playing him at all until they're 'ready.' Angela Hewett, among very few keyboard artists among us these days, both understands Bach and is a sufficiently great musician to perform the Bach she knows. Hyperion is now selling her complete performances of Bach's solo keyboard music on the cheap, around $120 for fifteen CD's rather than the usual $270+ (plus a bonus CD of some of her performances of other composers). Do not miss this opportunity. She will not replace your Gould Bach, but she will put it in perspective!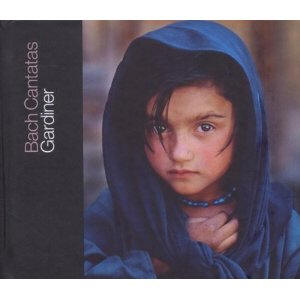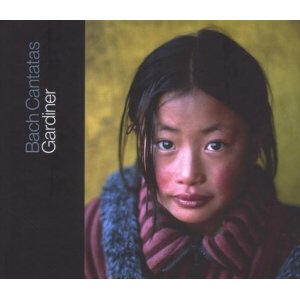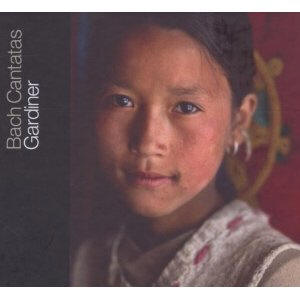 Bach Cantatas. Gardiner. Vols 2, 11, & 13. SDG 162,165,168.
Coming back to John Eliot Gardiner's Bach Cantata cycle after a few months away, I am struck again by the humanity of its excellence. The usual mixture of new (to me) voices and musicians with better known names keeps everything fresh, as always. The best thing about the Monteverdi Choir and English Baroque Soloists is that they seem to take great pleasure from just singing and playing the music. There is no conspicuous reaching after greatness or grandeur. In these three pairs of concerts, it is early summer and late fall and winter of this year-long pilgrimage through Europe in the year 2000. We are in churches in Paris, Zurich, Genoa, Greenwich, Koln, and Lunenberg. Remarkably, while all of the soloists are strong, few, especially the sopranos, sound much like one another, some light-voiced, others richer and darker. That the acoustics of the various venues differs even more than the soloists also adds to the pleasure and interest of the cycle. But with all of the differences, the spirit remains constant throughout, which is what keeps this cycle at the top of the heap. Gardiner's Bach has sprit, esprit, and élan. It sometimes has the character of an amateur performance, until you listen more carefully and realize that every detail is at the level of excellence, and in some cases beyond.
A thought that seldom comes up in listening to these 'live' recordings is how natural the sound is. Recording live performances is no easy task. Balance between voices and instruments seems perfect, the 'church' always present but never overbearing. And voices, especially through the new Blue Circle DAC I'm trying out, have a wonderful clarity that comes from not having the edges rounded off. Fine engineering.
In a word, no news here, just another rich and sunny day on the Gardiner Bach Pilgrimage. We are near the end of SDG's release schedule—just two volumes (12 and 18) left and due out next month. It's time, folks, to get on the Gardiner Bach Train.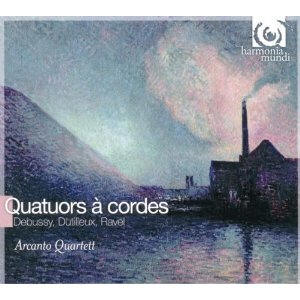 Quatuors a Cordes. Debussy, Dutilleux, Ravel. Arcanto Quartet. Harmonia Mundi HMC 902067
This new recording of the two French quartets most often associated with each other plus a third by the generation younger French composer, Henri Dutilleux is not your typical Debussy/Ravel show. The Arcanto Quartet are most notably cellist Jean-Guihen Queyras, but it takes four to tango and his three companions complete what is apparently becoming an extremely popular string quartet on the concert circuit. This is their third recording. I was impressed by their first release in 2007 of Bartok's Fifth and Sixth quartets, Harmonia Mundi HMC 901963:
There are many excellent recordings of these quartets, the Veghs, Emersons, Tackacs among the best known. My first impression of this new release of Nos. 5 and 6 by the Arcanto Quartet, led by cellist Queyras, is that they recover a good deal of the music's original newness. All corners are turned crisply, ensemble work is highly disciplined, musicianship is virtuosic. As a result, the performance as a whole delivers the full, coherent impact of dynamic energy and force that is the heart of musical modernism.
I went back to the Bartok recording before listening to their new one to remind myself what they sound like and to see how much of their dynamism and energy they would bring to these early French modernists. And? Vigorous, full, dynamic, forceful, and tightly strung—recognizably the same musicians bringing the same energy, playing these quartets as few others, their eyes full of Monet, would do. But in the Andantino doucement expressif, an ability to moderate that strong voice, which also came out in the quieter movements of the Bartok quartets, resurfaces. A good sign.
The Debussy and Ravel can be played with more elegance, liquidity, opalescence, sophistication—and with more vibrato. And some listeners, based on their memory from other performances of how this music 'is supposed to go,' would doubtless prefer that. These performances are full of yang—and many others will find them refreshing for that.
Sandwiched between these two early modern classics is a relatively contemporary (1976) quartet by Henri Dutilleux: an excellent choice to dramatize how a style can remain alive by evolving. The 'atmospheric' quality for which Debussy and Ravel are often noted becomes more diaphanous in the Dutilleux, the contrasting drama bolder. For some, this will be the highlight or at least a strong argument for choosing this CD over much of the competition.
System used for the audition: Audio Note CDT3 transport, Blue Circle BC501ob dac, Blue Circle BC3000 II GZpz preamplifier and BC204 amplifier. Jean Marie Reynaud Orfeo II loudspeakers. With Blue Circle BC6000 line conditioner. Audio Note Pallas and Sootto interconnects; Audio Note Sogon80 speaker cables.
Bob Neill, in addition to being an occasional equipment and regular music reviewer for Positive- Feedback Online, is also proprietor of Amherst Audio in Amherst, Massachusetts, which sells equipment from Audio Note, Blue Circle, and JM Reynaud, among others.