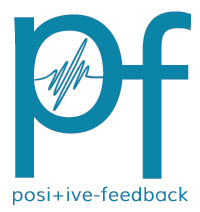 You are reading the older HTML site
Positive Feedback ISSUE 51
september/october 2010
The Audio Note DAC 4.1X: When You Have Nothing to Lose but Music
by Andy Schaub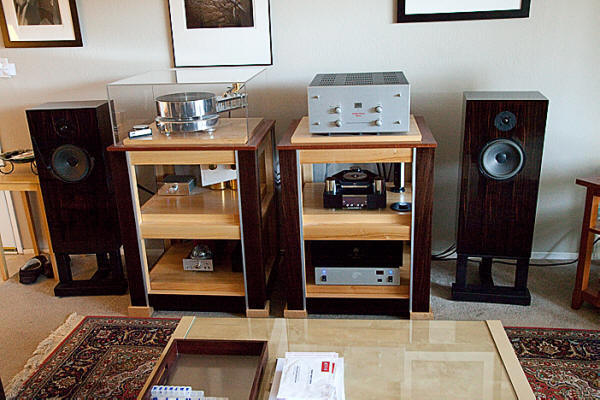 I have greatly enjoyed writing about various digital music servers and am still auditioning affordable DAC's (and some not so affordable) for use in a computer or hard drive-based music systems; but I would like to take a break and talk about the DAC that I use as my real point of reference when playing CD's, which despite my concerns about the demise of the CD, still represents my ultimate digital reference.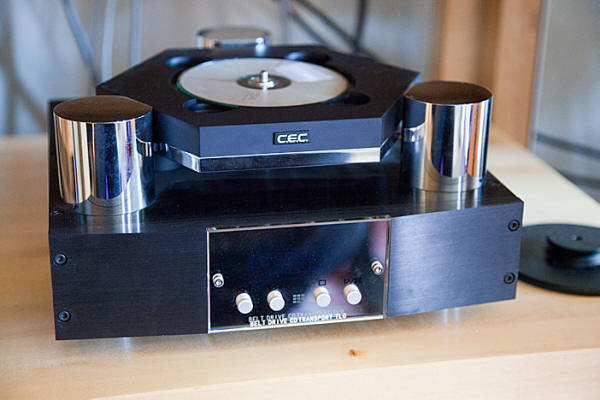 I am very lucky to have a CEC TL-0 belt-drive CD transport as well as an Audio Note Pallas analog interconnect which is used as a S/PDIF cable because of its low capacitance and, really, because of the way it sounds and how it makes you feel (see http://tinyurl.com/yfswf4k and look down the page a little until you see, "New SOGON, SOOTTO and Pallas Silver Interconnects", then find, "dubbed the Pallas after the comet that gave name to the metal Palladium"). My DAC of choice in this context is the Audio Note* DAC 4.1X maxed out with as many NOS tubes as possible from Nick Gowan at True Sound in Campbell, CA.
*There is no "Audio Note Japan" anymore hence no need to say that I am talking specifically about "Audio Note UK", although I am. "Audio Note Japan"—the makers of the original Ongaku—are now called Kondo Sound Labs. Kondo Sound Labs is still very much in existence as is the company called Audio Note which is headquartered in the UK. Nick has a Kondo Sounds Labs Ongaku as part of his main system at True Sound and he can help you to purchase one which, as Ferris Bueller said in regards to a Ferrari he "borrowed" in Ferris Bueller's Day Off, "It is so choice. If you have the means, I highly recommend picking one up."
To look at the DAC 4.1X, you would have no idea what it is or what it does apart from the Audio Note logo above the name of the component—technically "DAC 4 Balanced"—in red letters on a brushed aluminum from (in my case) front immediately above a red LED with "POWER" printed in small black letters beneath the LED. There are no switches or buttons on the front; there's a power switch on the back along with both balanced and single-ended analog outputs as well as a S/PDIF in using an RCA connector. I have been told that to have a true 75 Ohm input or output you need a BNC connector but, like many/most DAC's out there, the Audio Note DAC uses an RCA connector.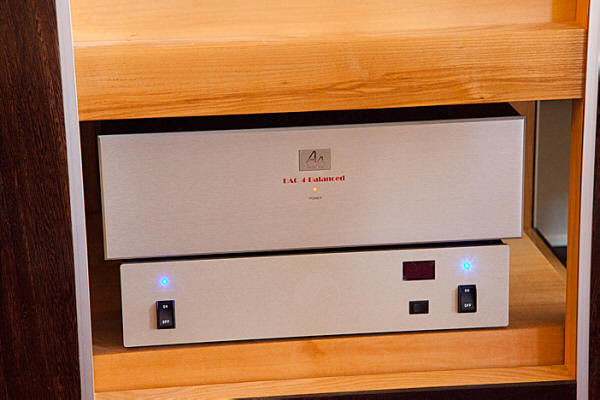 The Audio Note DAC 3.1X, which I have in my digital music server, and the DAC 4.1X, the subject of this article, is optimized to work at 16/44.1 and that's what Audio Note recommends you use, even with a computer and even though the DAC 3.1X CAN decode 24/94 signals. But after I followed Audio Note's advice and set the "Audio MIDI Setup" under the "Utilities" folder on my 13" MacBook Pro to 16/44.1, it did start to sound a lot better, which is part of why I wound up acquiring a dCS Debussy DAC which is specifically designed to work with computers, although I'm sure it would decode the signal from a CD transport very well; more to come about that in my third and final "Building a Digital Music Server" article. Getting back to the DAC 4.1X, it only needs to decode 16/44.1 signals because all it's connected to is my CEC TL-0 belt drive CD transport. Yes, another anomaly in this whacky world of (very) high end audio, a belt drive CD transport sending the S/PDIF signal through what started life as an analog interconnect into a DAC with lots of tubes, no upsampling, lots of transformers, and no explicit output filtration - be it either analog or digital.
So what makes the DAC 4.1X so special? Well, I can't say I know. Like some DAC manufacturers these days, they do believe in no upsampling and—as stated—they don't explicitly include an analog or digital output filter; but the entire DAC is transformer coupled which necessarily creates some form of filtration on its own (or so I am told). It's just that Peter Qvortrup and the other folks at Audio Note sat down at a table with what must have seemed like infinite variations in circuit designs and components… and LISTENED. And when they came across a particular design and implementation that truly sounded better than all others, even though it breaks all known "rules" of DAC design, that's what they went with because that's what counted; i.e., the ability to convey the emotional impact of the music. To the best of my knowledge, there is no provision for a master clock despite that being Linn's big breakthrough many years ago when the Karik and Numerik came out to reduce jitter. Audio Note doesn't care about jitter if controlling it in their design doesn't make the sound better; so strip theory away and focus on the empirical, the observable, the sonorous and pragmatic. Think of Thomas Edison, the inventor of the electric light bulb (and recorded music), when he said that genius is 99% perspiration.
In some ways, one might compare the Audio Note DAC 4.1X to an impressionist painting with the exception that, unlike an impressionist painting, the Audio Note DAC allows you to make out the all details; they are quite clear. However, they do give way to the broader, more inspired brushstrokes that convey more of an emotion or an image than a literal picture of a mandolin. Shady Grove by Jerry Garcia and David Grisman has a level of complexity to it that most people don't recognize because the album is really, in my opinion, meant to be felt more than heard. However, when you hear it on a really good CD player, you recognize there are things going on that you really didn't hear before but contribute to the emotive qualities of the CD. With the DAC 4.1X, you hear all the detail and in that sense you do "hear more" in the album, but at the same time—and this is the part that only my DAC 4.1X does really well—you get a sense of the whole emotive message that's intended. Unless you're there to see and hear the actual studio sessions, that's a combination of perceptions that you don't get from the average CD player or—and this could lead to a 5 page discussion of its own—an SACD player playing stereo music, at least none that I have heard.
On the very slightly more technical side, one thing about my Audio Note DAC's is that they generate a lot of digital noise as does many other digital components out there; so getting a good power cable, preferably plugged into something akin to an Equi=Tech balanced transformer. This is really important and the longer the better as it allows more filtration. My DAC 4.1X—having the honored position of being my main digital source via the CEC TL-0—has a very hefty, pure silver cable that sounds wonderful. Sadly, they don't make this cord anymore, but Nick set me up with a power cable that works very well with my DAC 3.1X.
If you want another, possibly more affordable option, I will say that the extremely thick and sturdy Locus Design Keynote AC cable made some extraordinary improvements in the sound of my dCS Debussy DAC, also part of the digital music server, so contact Lee Weiland (the owner of Locus Design) and see if the Keynote will do for you what it did for me. I think it's a masterpiece, just like the DAC 4.1, 3.1X, and dCS Debussy, not to mention the TL-0 and Pallas [digital] interconnects. The analog interconnects I use with the DAC 4.1X are the Audio Note SOGON's.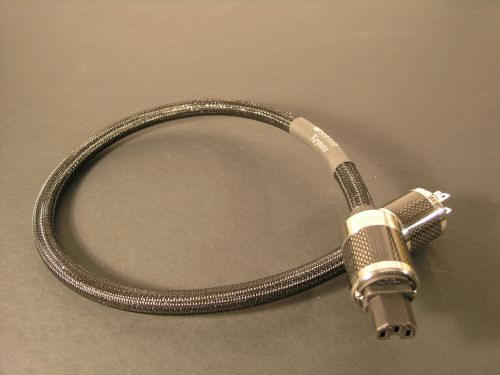 To read what little documentation exists on the DAC 4.1X, look here:
http://www.audionote.co.uk/products/digital/dac_4.1x_01.shtml
Harkening back to that you are there emotive reaction, when I was in high school I worked briefly at the local radio station and my shift was at something like 5:00AM to Noon on Sundays including playing the complete "American Top 40" which oddly came on vinyl, not ½ inch master tapes. There was a small group of people, including a minister, who would come in and sing hymns very early in the morning. I remember that they were using a very basic microphone, something that looked like a lower end Shure. Nothing as good as the Neumann U 87's we used for our announcer's voices, but on the live feed the Shure, or whatever it was, sounded really great; stunning would be an understatement. However, as soon as I switched to the tape playback, something was missing. We were using these big 4 track machines with ½" tapes that probably, even in 1978, cost over $10,000. It was just that as soon as you introduced that tape recorder that something went away. I think that's the way many home systems sounded back then and why the original CD's promise of "perfect sound forever" was so alluring.
I find that the DAC 4.1X—enhanced, I admit, by the very best NOS tubes and being fed by a remarkable CD transport and S/PDIF plus power cables—helps to strip away some of the artifice that I heard in that massive tape deck and actually brings out the best in what CD's have to offer. When I put on the King's College Choir recording of Palestrina, an out of print disc that every music lover should still have in his or her collection (Palestrina, Missa Hodie Christus Natus Est / 6 Motets,, I actually do feel hit in the chest with emotion. When I put on my Classic Records gold CD of Cowboy Junkies' Trinity Session (Classic Records RTHCD8568, also out of print, street price around $300 for a mint condition copy if you can find one; it took me three years), I am in that church that was used as a recording venue. I am a kind of a lurker, hiding in the corner watching them play through each song with no idea what that record (both CD and LP) would do for them. I have to say, apart from Nick's own CD player, which is actually very similar to mine except for the luxury edition Audio Note DAC 5 Signature, also pushed to the limits, I don't know of any CD player that can bring me to the music the way my DAC 4.1X can.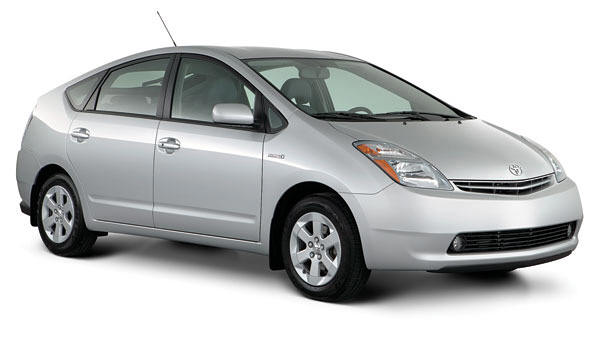 So what do you do if you have to choose between a Prius and a DAC 4.1X-based "CD player"? Well oddly enough, the Triode Audio Corporation TRV-CD4SE 24bit192kHz up sampling CD player with a 6DJ8/6922 (try to get a good NOS equivalent and a decent power cable) actually does a very respectable job for under $3000 (at last count …). I use one in my home office and it was a placeholder in my living room for the DAC 4.1X based system and served me very well. I purchased that from Nick to replace a BAT VK-D5 SE all tube, fully-balanced CD player with a master clock and all, but the Tri actually sounded and worked better. It's a very good CD player, but please, please, PLEASE don't think that the TRV-CD4SE gives you 9/10's the performance the DAC 4.1X at a fraction of the price. If you want the sound of a DAC 4.1X, you have to buy one. It's kind of like when I was married and told my wife I wanted to buy a $5000 preamplifier and amp; cables included. She was uncomfortable with that and suggested a limit of $2000, so I purchased something in that price range, and yeah... it sounded good, but not as good as the $5000 rig. Unfortunately components like the Tri which actually cost less but sound better than many other integrated CD players (meaning that the transport and DAC come in the same box), are few and far between and don't equal the DAC 4.1X. Although I will say that my Audio Note Meishu Phono Silver integrated amplifier sounds better than most preamps and amps I have heard and at an astoundingly lower cost.
So how I do I wrap up a review of a piece of audio equipment that has no "new technology" to offer, bringing you only more music? Well, I am reminded of a poem by Ezra Pound:
In a Station of the Metro
by Ezra Pound

The apparition of these faces in the crowd;

Petals on a wet, black bough.
It forms an image which is an equivalent to the experience of standing in the Paris' Metro subway station and seeing so many faces in front of you; without literally describing the scene in a way a film script might, it hits you in the chest causing an emotive reaction equal to that of being in the crowd. Put quite simply, that is what the DAC 4.1X does. It brings the music to you in a way that allows you to have an emotive reaction that you simply cannot get from listening via the average DAC. Which is why you get the DAC 4.1X with a proper transport and digital (S/PDIF) cable and save the Prius for another year; because nothing like music (or poetry) can do that for you. So unless you happen to be very lucky and like the occasional graduate student I would see at the Stanford Coffee House, can "play" the music in your head from the score (while conducting an invisible orchestra), you really need to get one of these. Quite honestly, the transport, S/PDIF cable and DAC 4.1X with all NOS tubes can come to substantially more than a Prius depending on which Prius package you get; but with the DAC 4.1X you get so much music …
I am now sitting in the sweet spot between my two Audio Note AN-E SEC Silver loudspeakers powered by my heavily fine-tuned Audio Note Meishu Phono Silver integrated amplifier featuring Western Electric 300B's and many NOS tubes, feeding the speakers through 3.5 meters/channel of bi-wired Audio Note AN-SPx silver speaker cable with my muRata super-tweeters aimed pretty much right at me (although, in all truth, the sweet spot can really be anywhere from about 3 feet to the left of the left speaker to 3 feet to the right of the right speaker) listening to disc 8 of A Secret Labyrinth on Vivarte/Sony Classics, and with all of the music—coming from that magical combination incorporating the DAC 4.1X—I hear nothing BUT music. No deconstructive terminology from the audiophile listening lexicon comes to mind. Nothing like soundstage or imaging or "air" around the instruments; it just sounds like music… and it moves me. The horns blow and the voices sing and it is all quite lovely and has managed to conjure my suspension of disbelief. I am very, very lucky.
Kindest regards,
Andy