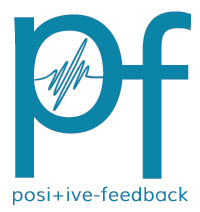 You are reading the older HTML site
Positive Feedback ISSUE 50
july/august 2010
The 2010 California Audio Show, Part 2, Page 1
by Dave and Carol Clark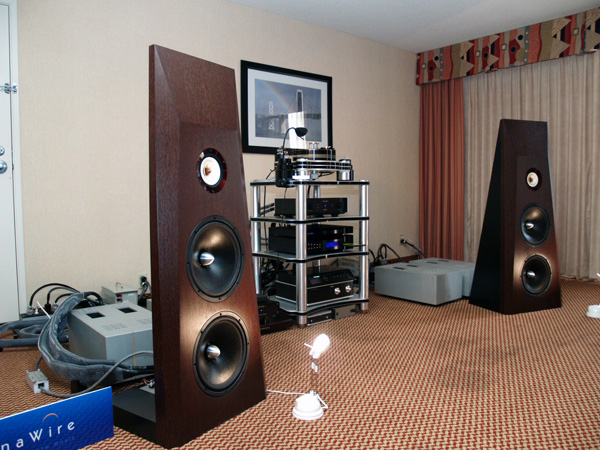 The Lotus group had a very impressive system including the Granada UP II loudspeaker with active crossover. This speaker features the Feastrex Type II Field Coil Driver with Phosphor Bronze frames and 20 coats of traditional Japanese Urushi lacquer, and Feastrex power supply. Granada loudspeakers start at $75,000. The pair shown here retail for $125,000.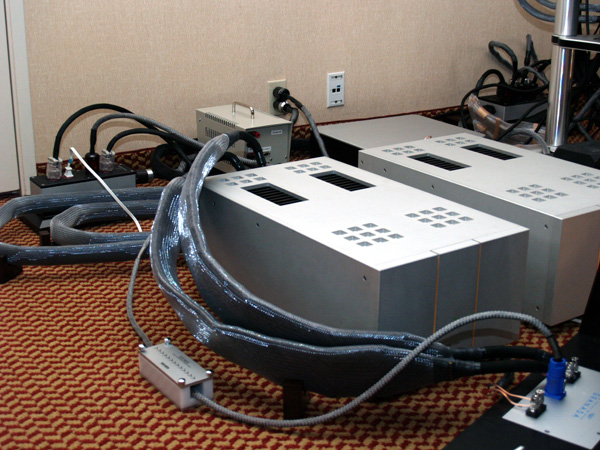 The Lotus Group also showed Technical Brain 200 watt monoblock amplifiers. There were 2 pairs in the room, each running $60,000 per pair.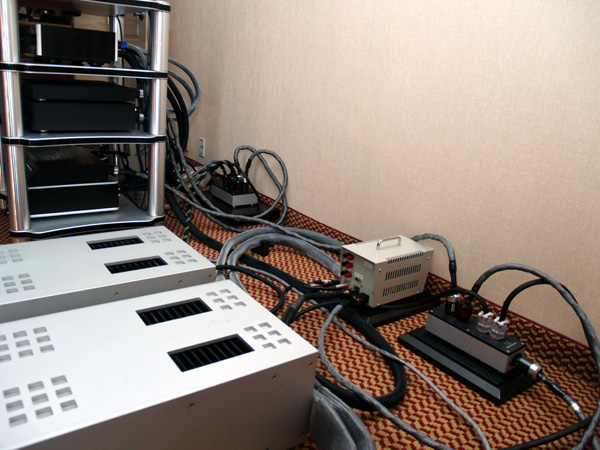 The Lotus Group system was wired with PranaWire and Acoustic Revive as well as a bevy of accessories you can view on their website.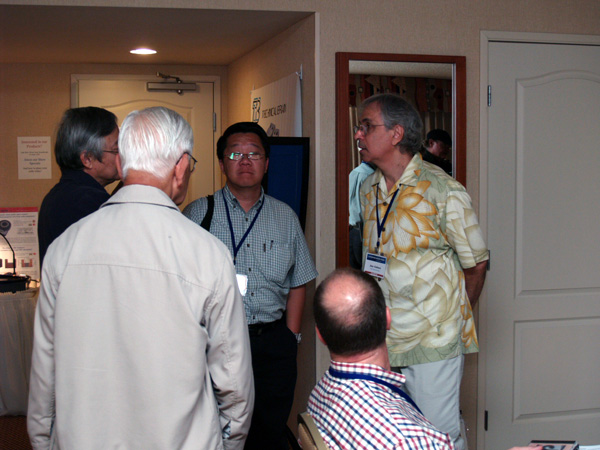 The ever affable Joe Cohen, always ready to answer questions.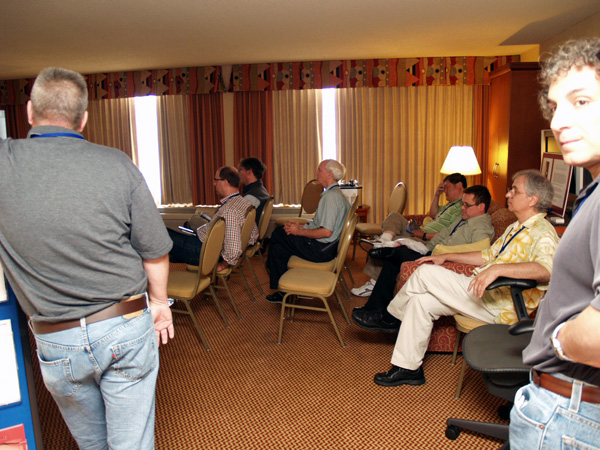 For its freshman effort, The California Audio Show managed to pull in the crowds. Of course, with sound as good as it was in the Lotus Group room, it's not surprising that they were always full.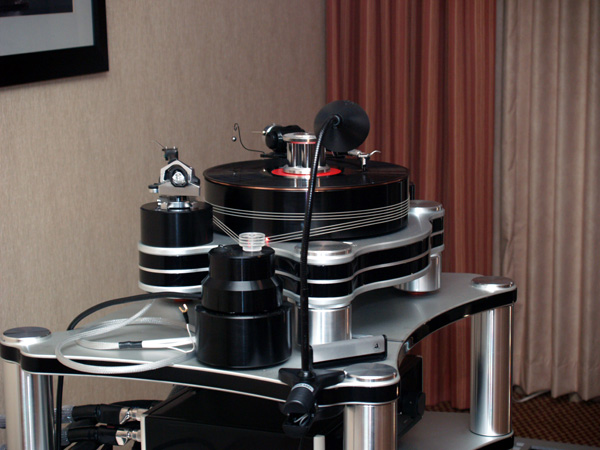 The Hanns Acoustics T-30 turntable, $5000.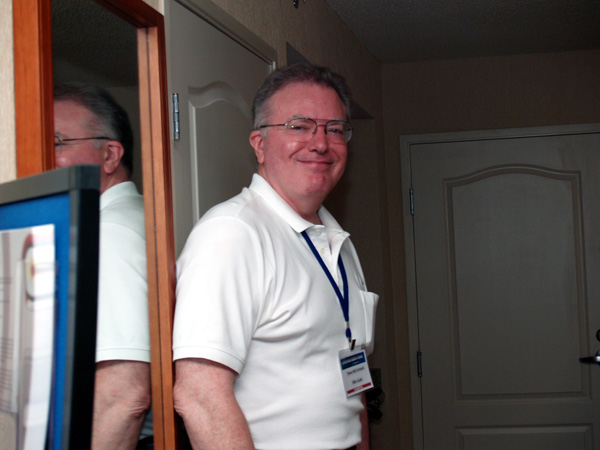 Steve McCormack of SMc Audio, smiling and happy.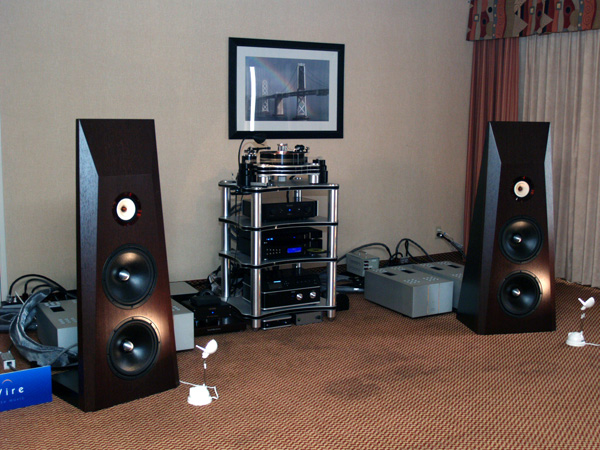 Lotus Group Granada Loudspeakers, Technical Brain monoblock amplifiers, SMc preamplifier, and Hanns Acoustics turntable. Also in the system dCS Puccini CD-SACD player, $17,999 and Olive 4HD Music server, $2,499. All told, the price of all the components in this system was double the mortgage on our house!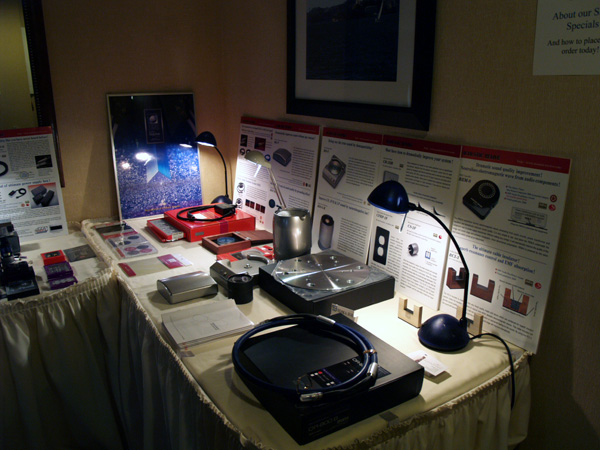 The Lotus Group features lots of accessories including Oyaide, and Acoustic Revive.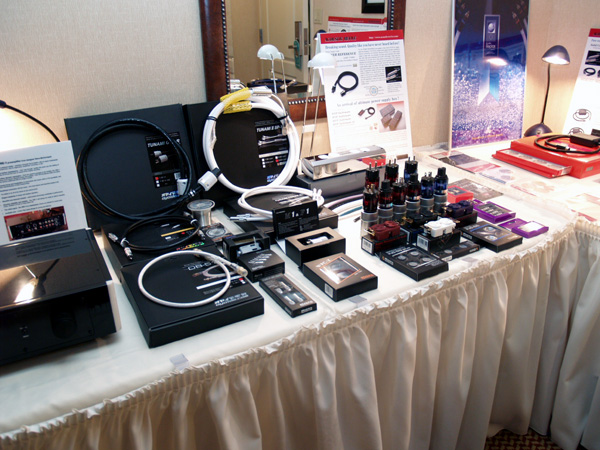 More accessories in the Lotus Group room.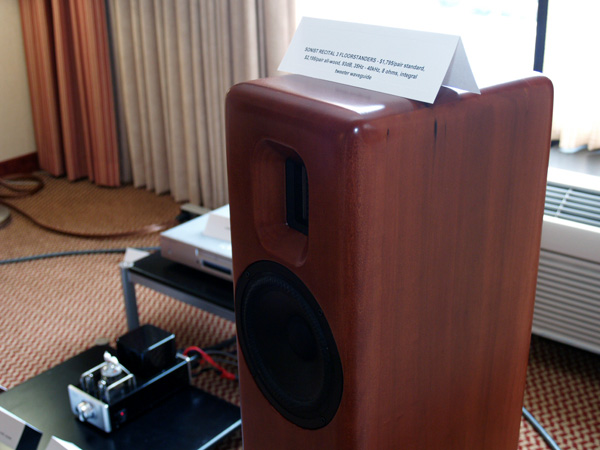 Sonist, Glow Audio, and Wireworld.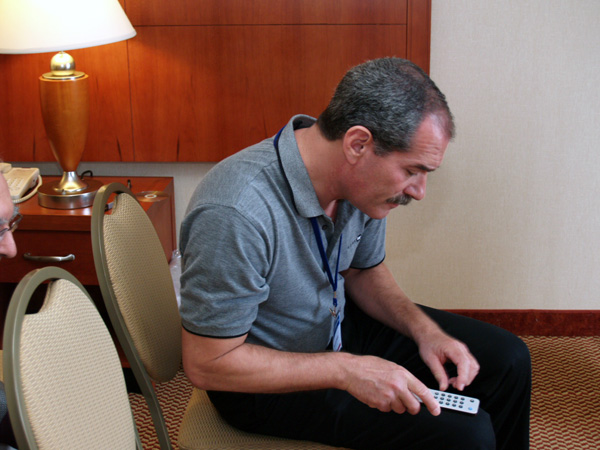 David Salz from Wireworld, still going strong.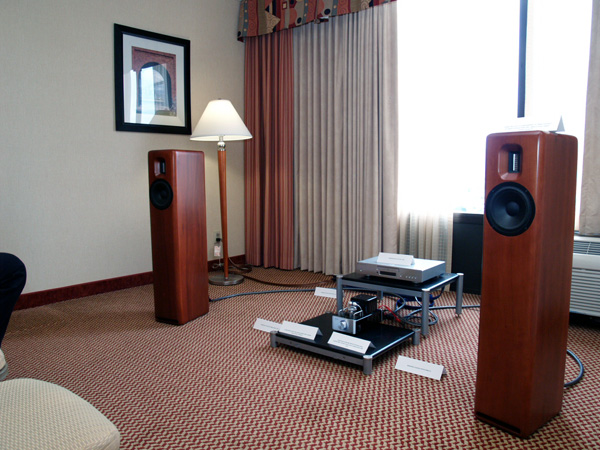 The lovely Sonist loudspeakers powered by Glow Audio and wired with Wireworld cables.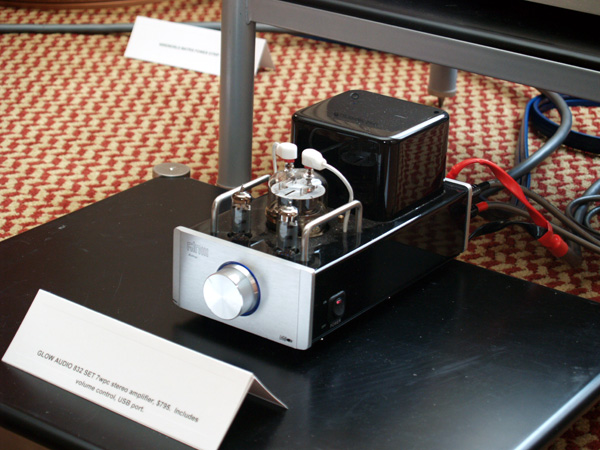 Glow Audio integrated amplifier, lots of great sound in a small package.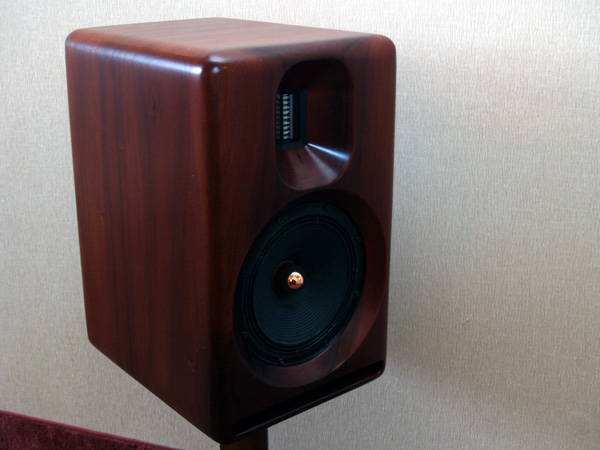 Sonist Concerto 2 stand mount loudspeakers, $2495 pair.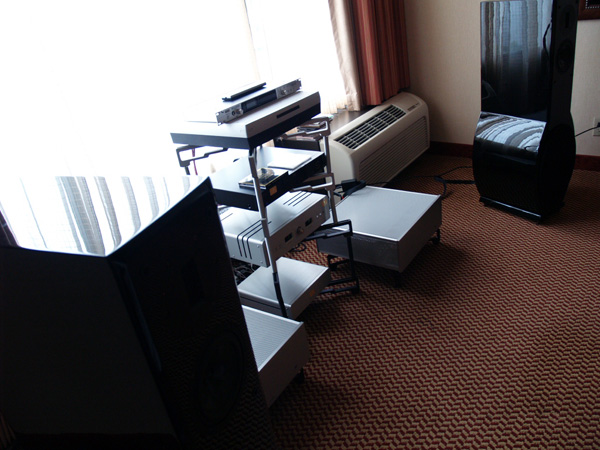 In this room: Eficion, Puget Sound Studios, Exemplar, Pyramix, Digital Audio Denmark, Playback Designs, Korg, Stillpoints, JPS, and Studer.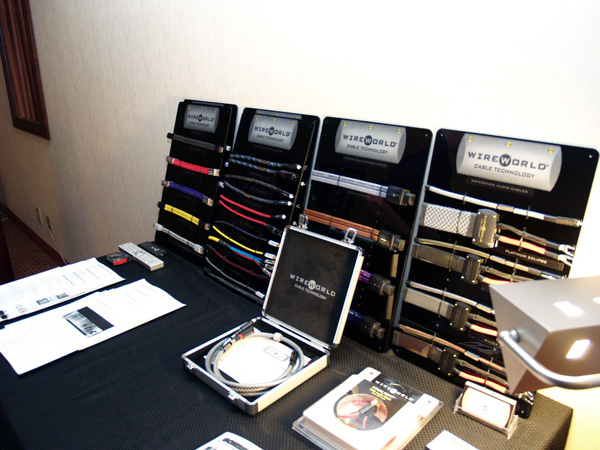 Wirewold Cables. We reminisced with David Salz about the time he gave a presentation to the then Greater South Bay Audiophile Society at our house. How many years ago was that? Too many to count!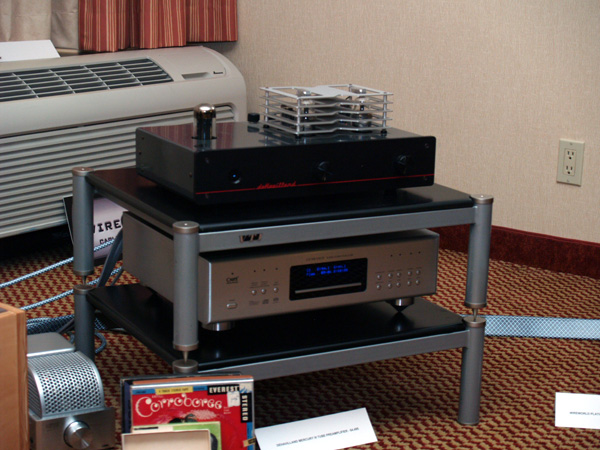 deHavilland Mercury III linestage preamplifier $4495. Also shown Cary 306 SACD/CD player.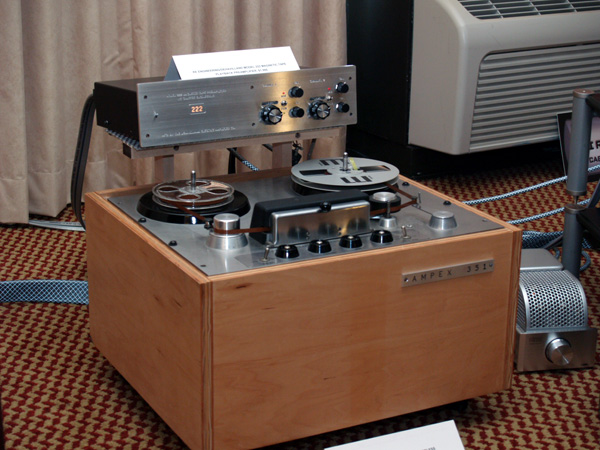 Vintage 7 1/2 IPS tape deck in the room with deHavilland. Priceless!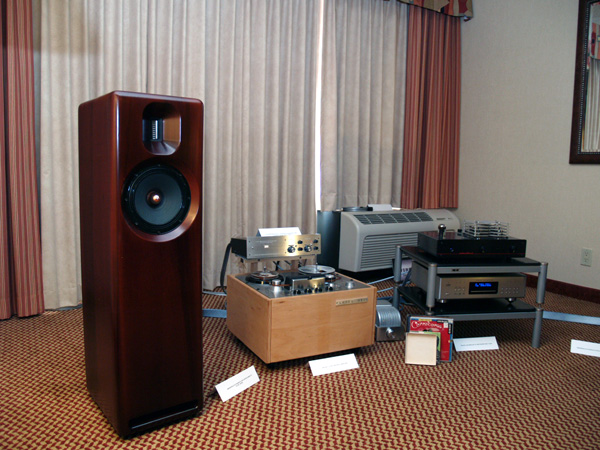 Sonist Recital 3 floorstanding loudpeakers, $1795 pair, along with deHavilland and Wireworld.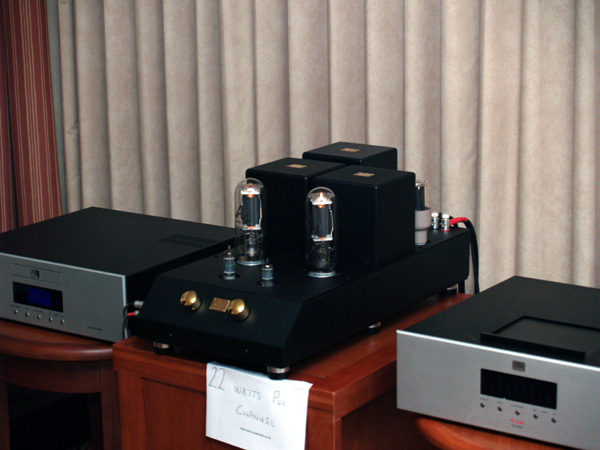 Audio Note UK.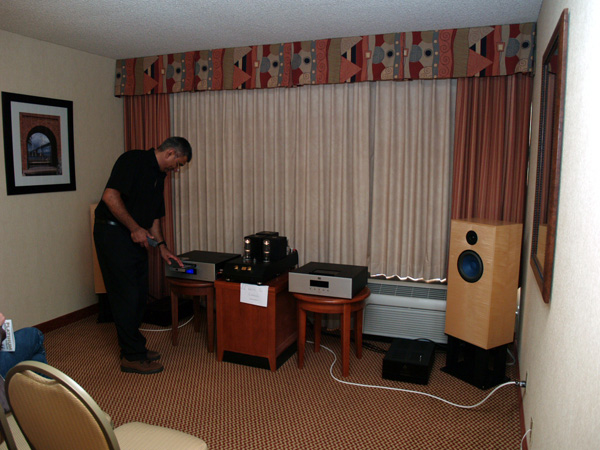 Audio Note UK.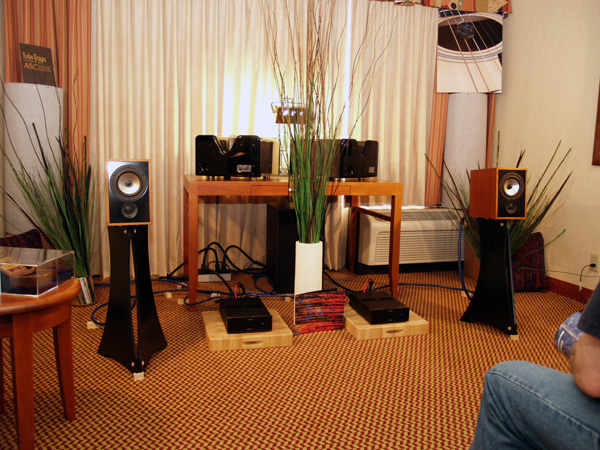 The Profundo room was a great place to hang out. They featured products by Trenner & Friedl, Cardas Audio, Viva, Heed, and Basis. Everything sounded marvelous in this room! These speakers really played the music in way that far exceeded their diminutive size. Wonderful tonality!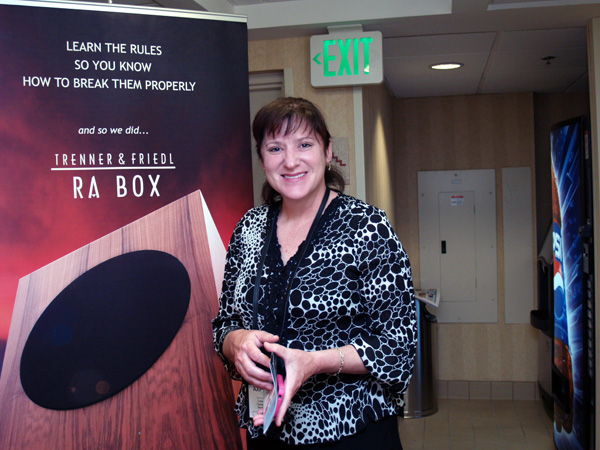 Colleen Cardas.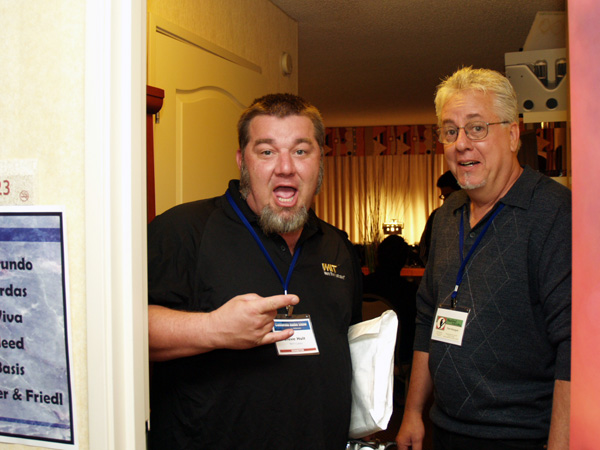 Dan Muzquiz from Blackbird Audio with Steve Holt from MIT.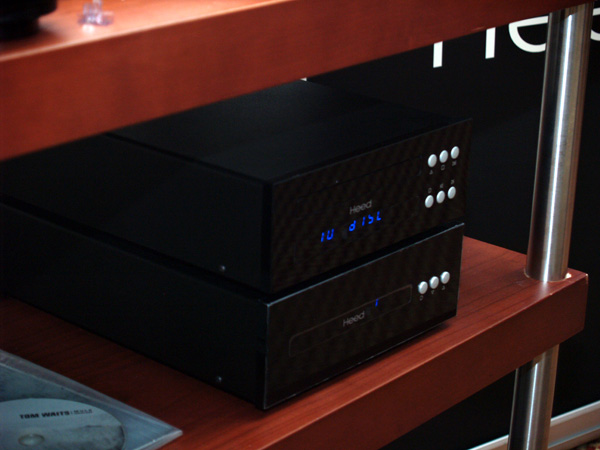 In the Profundo room the new Heed DAC and Transport.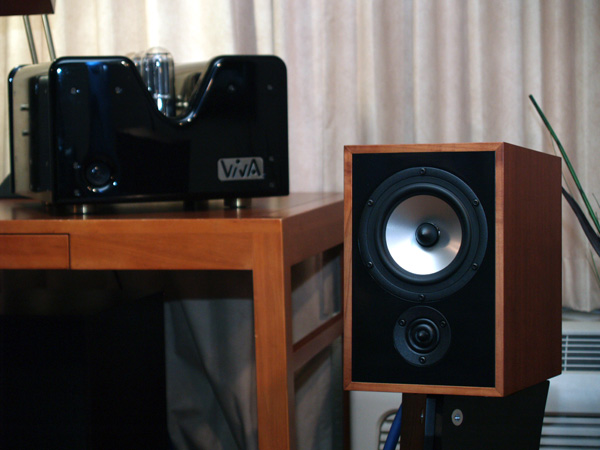 Viva tube amplifier and Trenner & Friedl loudspeakers.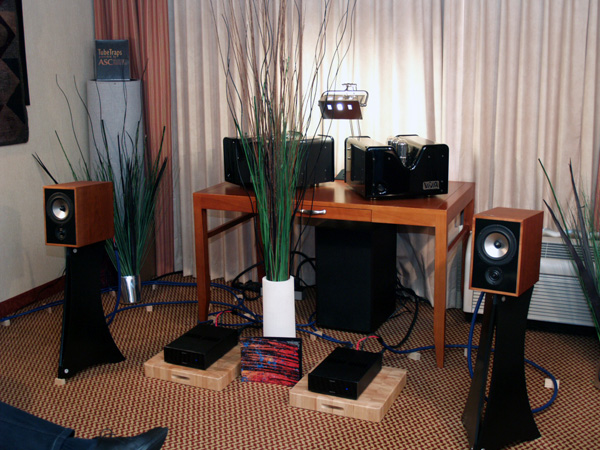 Another shot of the Profundo system.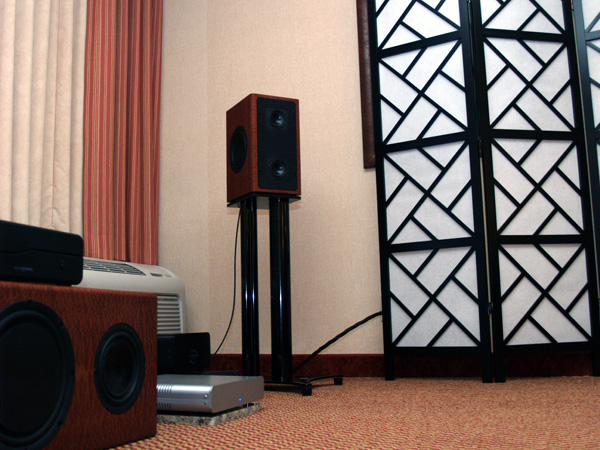 Audience ClairAudient 2+2 loudspeakers.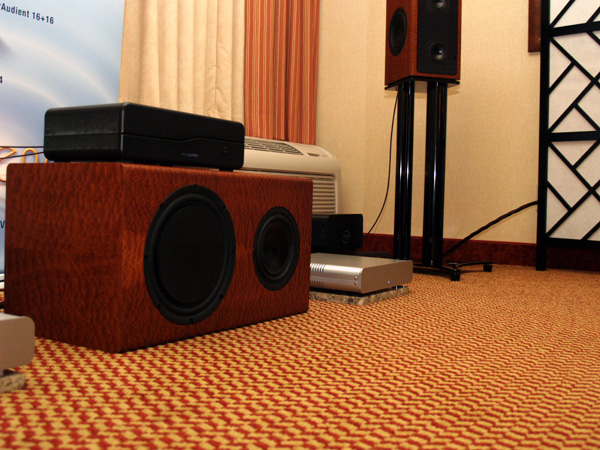 Audience subwoofer.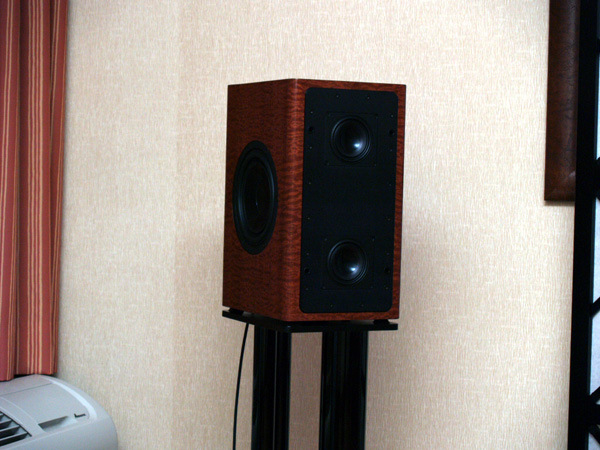 Audience ClairAudient 2+2 loudspeaker.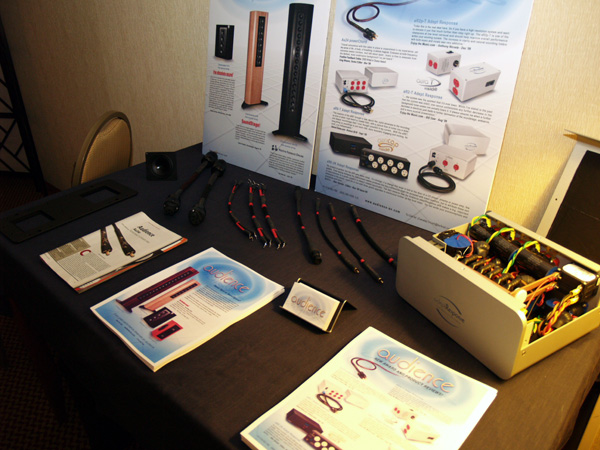 Audience cables now come in a shorter length. Just kidding of course, these are samples.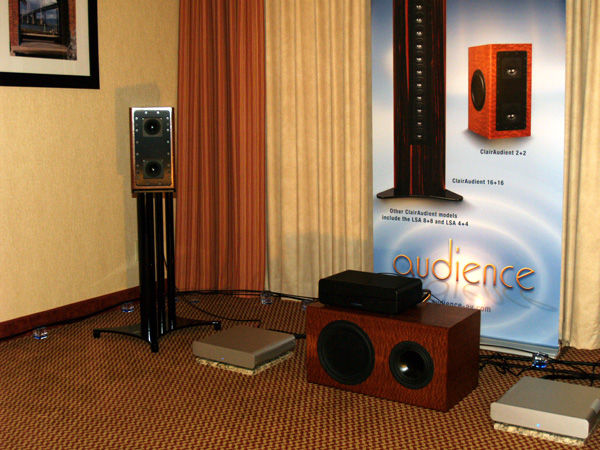 The Audience system sounded quite nice.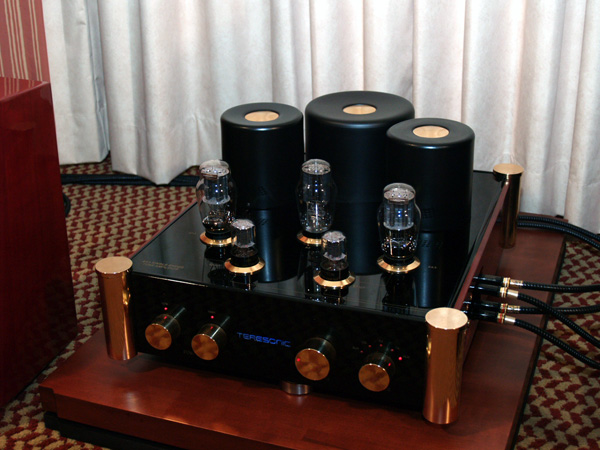 Teresonic Reference 2A3, $15,000.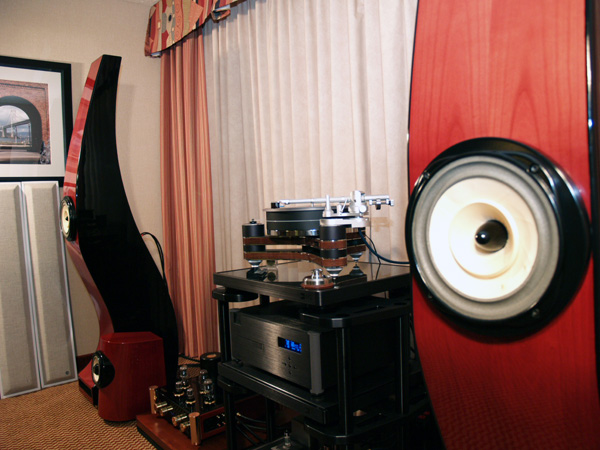 Teresonic Ingenium Silver loudspeakers, $14,500 with Musical Surroundings' Clearaudio Innovation Wood with universal tonearm, $13,000, and Fosgate Signature phono preamplifier, $2500.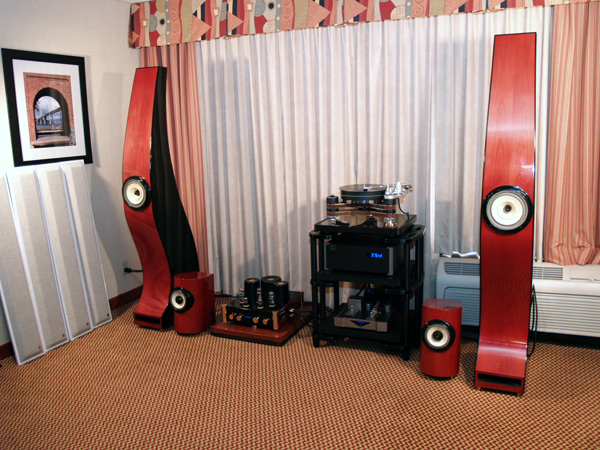 Along with the Teresonic Ingenium were the Magus Silver, $5985. Impressive system!