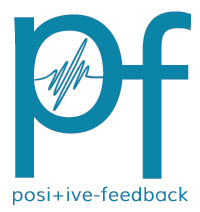 You are reading the older HTML site
Positive Feedback ISSUE 50
july/august 2010
Michael Ayres Heart of Love
by John Zurek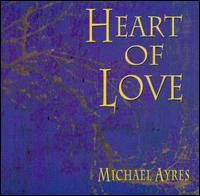 I kid you not- I still remember the first time I heard a live vibraphone. Old-schoolers call it a vibraharp. Mike Ayres was playing a Musser Pro Vibe in James Dutton's studio, fourth floor, 410 S. Michigan Ave, the Fine Arts Building, the American Conservatory of Music, Chicago, Ill. I fell in love with the sound of the instrument immediately, and to this day the experience of live vibes is always a treat. Back in those days I was a very young. Each and every time I went to the Conservatory I had a fresh and thrilling experience. Take a long bus ride from the dreary industrial south side all the way downtown, take a lesson, hang out, and have my eyes opened wide each week by the sounds I heard, and all the incredible musicians I met including Mike, Kenny Elliot, Brian Grice, Harold Jones, and Dennis Wizecki. I really looked up to these cats; they were working musicians when I was very young and learning.
When Mike told me he recorded a CD featuring vibes I couldn't wait to hear the tracks. The fact that Kenny Elliot played drums on the recording made it a must hear for me. Recordings featuring vibes are few and far between these days, and after I scored a copy, I just had to revisit my favorite works from Lionel Hampton, Milt Jackson, Cal Tjader, Bobby Hutcherson, Roy Ayres, and of course Gary Burton, who Mike studied with in Boston.
No doubt you can hear Burton's influence in Mike's playing, the logical progression of teacher to student. But Ayres is no Burton clone. Although jazz is the basis of this technique, he also masters other genres including funk, world music, new age, latin, jazz and pop. Heart of Love includes a wealth of forms fused into a very tasty performance. Well recorded, this CD features excellent soundstaging and a stellar supporting cast.
I listened to this disc using a very resolving system: Magnepan 1.6 speakers, JL Audio Fathom F112 subwoofer, deHavilland Ultraverve Remote preamp, Ayre CX-7 eMp CD player, and a Jolida JD 1000RC tube amplifier, all connected with with Cardas and Acoustic Zen cables.
On Devachan the sound of organ and vibes opened a delightful new door for me. Killer arrangement. This delightful blend of textures let both keyboard instruments both work together, and play off each other. Mike's skillful mallet playing combined with Kenny Elliot's impeccable brushwork fills you with a warmth and inner glow, akin to enjoying a great glass of wine. Mmmm
I love all things Zawinul. I also feel he's the best synth player to ever touch the keys. After hearing Mike's adaptation of In a Silent Way, I thought Joe would approve. This take is really more of an out-of-time poem than a ballad. The ethnic influences and tasty percussion take Silent Way to a place it's never been. If more so-called New Age music sounded like this it wouldn't get a bad rap.
Fittingly, the last cut, Heart of Gold is the jewel of this CD. The intro includes some lovely, understated harmonics from the bass that played off the vibes like facets of light dancing between the Magnepans. The energy is palpable in this hauntingly introspective, amply titled work. It conveys the essence of the entire project and obeys a cardinal rule of performance: always leave them wanting more.
If you're a vibe fan Heart of Love is a must-have for your collection. If you're not, you should be, and no better way to start than with this album that you'll really enjoy. Not only is this a great record, but one that keeps the sound and the tradition of this instrument available to us all.
Heart of Love is available through Amazon: http://www.amazon.com