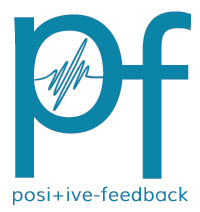 You are reading the older HTML site
Positive Feedback ISSUE 50
july/august 2010
Notes of an Amateur: Berlioz, Vivaldi, Moran, and Vasks
by Bob Neill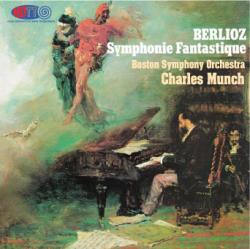 Berlioz, Symphonie Fantastique. Boston Symphony Orchestra, Charles Munch. HDTT Records. HQDCD 207. (Available direct from HDTT http://www.highdeftapetransfers.com/category/219/)
Berlioz's 'symphonic fantasy,' coming immediately on the deaths of Beethoven and Schubert (as the program notes remind me), arrived as somewhat of a musical shock in 1830. It seems perfectly tame to us, listening back through Mahler to Richard Strauss to Tchaikovsky, and even to Mendelssohn's contemporary Overture to Midsummer Night's Dream. But the relative freedom of its musical idiom, the conjunction of melodrama, balletic dance, martial fanfare, and lyricism, was new in 1830, at least in something called a symphony. The whole inherited idea of genre with an essentially predetermined and consistent structure is out the window here. As Berlioz alerts us in his title, this work is structured according to a dreamlike fantasy. For many of us modern listeners, it is structured by the evolving associations of meditative narrative, or narrative meditation: it is a tone poem arriving two generations ahead of its time. To my ears, this is the roots of Mahler's tone poems and symphonies both.
In any event, it became and has remained one of the most popular orchestral works in the classical repertoire. In the hands of Charles Munch and the Boston Symphony Orchestra, the acknowledged mid-twentieth century leaders of French music performance, it is predictably clear, light, airy, and utterly refined. In this superbly engineered transfer from a four track RCA analogue tape (1962) made in Boston's Symphony Hall, even in its richest instrumental sections, it literally floats before us, naturally warm and breathy. Low strings are especially present, well-defined, and full, grounding the work but without raising any Dionysian issues. This is an early nineteenth century fantasy, Munch reminds us: Freud is not yet on the scene. The famous "March to the Scaffold" takes place in splendidly bright, brass-lit sunlight. And the "Dream of the Witches' Sabbath" is a manic olio of puckishness, melodrama, and brio, ending in one of music history's most fulsome conclusions. It is all seemingly composed to show off the virtuosity of the orchestra, which it does in spades. It is a veritable guide to the orchestra, precursor of Britten's nearly a century later.
Munch and his orchestra are utterly persuasive in their view of the work and thanks to HDTT, they are with us again in wonderful, near-analogue sound. Incidentally, this 1962 version is rarely seen on a reissue, the 1956 version is the one thats almost always used.
Not to be missed!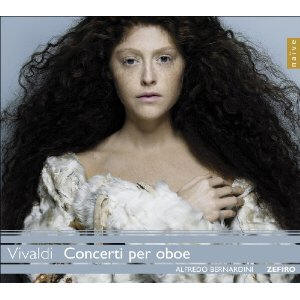 Vivaldi, Concerti for Oboe, Alfredo Bernardini, Zefiro, naive OP 30478.
Zefiro has been one of the most musically engaging early music ensembles playing baroque music for two decades now. Their recordings of Zelinka in 1993 and 1994 caught a great many of us by surprise and delight. Zefiro specializes in music featuring wind instruments (zepher = western wind); oboist Alfredo Bernardini is a co-founder of the group. So recording these concertos by Vivaldi was a given. Here he solos and directs his group in seven of the composer's oboe concertos (three were recorded for an earlier CD in 1994, four more were added for this release) for the extraordinary ongoing Vivaldi Edition for Opus 111/naive, currently at 34 albums and counting...toward 100 and somewhat beyond, we are told.
What distinguishes Bernardini's Vivaldi from many others of recent times is a welcome return from fashionably breakneck to more pleasing tempos, enabling the music to work his way with us rather than impress with its difference and with the musicians' virtuosity. Bernardini can play the allegros fast enough to keep the vibrant Vivaldi we all expect before us, but the change from allegro to largo here is not the jolt it is often but was never intended to be. Bernardini's oboe is rich, clear, and satisfying.
Among 'name' players in Zefiro for the three concertos recorded in 1994 are violinist Manfredo Kraemer, keyboard player Pierre Hantai, and therobo and baroque guitarist Rolf Lislevand. All of the musicians in the current edition of Zefiro playing the four newly recorded concertos are newcomers, except oboist Barnardini. Switching back and forth between the two Zefiros, I hear no consistent differences: the wind is still blowing fresh and spirited from the West.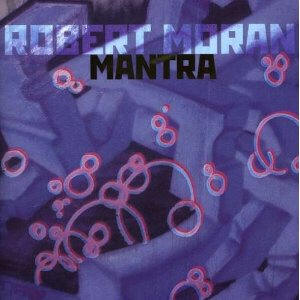 Robert Moran, Mantra. Innova 714.
As an oeuvre, the music of contemporary romantic Robert Moran has all of the virtues and a few of the defects of the composer's large and generous western (Denver) heart and spirit. I heard him most recently as co-composer (with Philip Glass) of the brilliant chamber opera, The Juniper Tree, based on a well-known Grimm tale. (http://www.positive-feedback.com/Issue44/amateur1.htm) I first discovered him as the even more emotionally eloquent composer of the opera, Desert of Roses. (http://www.amazon.com/Moran-Interludes-Inventions-Desert-Albania/dp/B0000012U9/ref=sr_1_5?ie=UTF8&s=music&qid=1280175189&sr=8-5). At his most successful, he is peerless among contemporary composers of modern romanticism.
This release offers him at his most moving ("Da enstunde ein Engel" - There appears an angel), his most whimsical ("It's Raining Cats and Dogs"), and his most self-indulgent ("Mantra"). He can be lyric, minimalist, playful, and sometimes sententious. If you are a fan of percussion, there are three striking pieces here for you; for fans of brass ensembles, one compelling, brooding tour de force. The album is a collection of shortish works for, variously, organ, chorus, and percussion. As a whole, it broadens our knowledge of this unique, sometimes compelling, contemporary musical voice.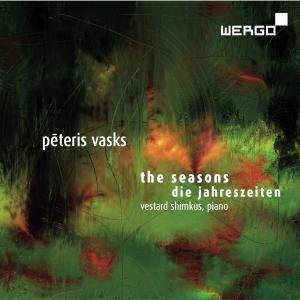 Peteris Vasks, The Seasons. Vestard Shimkus, piano. Wergo WER 6734.
I generally ignore programmatic music's program, letting the music make (or fail to make) a case for itself. I don't like composers telling me how to listen to their music or what it's really about. They know what they intended, but they are not the last word on the results. I've yet to hear a piece of programmatic music that needs its program.
Until perhaps now. I think Vasks' The Seasons is somewhat better if we know that each of its sections is an emotional response to a particular season. It sounds more abstract without the program.
This music is not immediately recognizable as Vasks'. I am much attached to the Vasks of his orchestral and organ music, but he didn't have that music in his ears when he wrote this work or wasn't tuned into the same source. If he was, I can't hear it. What I do hear is a highly emotional personal diary, music that is about feeling rather than, as is usual with Vasks, an expression of it. I don't object in principle to this. I read writers' and composers' diaries, letters, and memoirs often. But I don't go to these sources for the same thing I seek in the art. I go for information that may give me hints about where the art came from.
We are told that the four sections that make up The Seasons were written over a considerable period of time, the earlier ones written with no expectation there would be others. Winter: 1980; Spring: 1995; Summer: 2008; Fall: 1981. And they really do feel like separate entries in a musical diary rather than a programmed set of interrelated musical essays. Moreover, he actually wrote a sequel to Summer in 2009, which, as it turns out is the strongest, most inspired work on the album. It is full of Vasks' poignant, elegiac self. It is called "Summer Evening Music," but it needn't have been!
So what do we learn here about Vasks and his art from The Seasons and its sequel? We learn that he has a very strong, positive emotional relation to nature; but we also learn that, like many composers, he does not write his best music out of gladness but out of pain, sorrow, and sadness.
System used for the audition: Audio Note CDT3 transport and Dac 4.1 Balanced Signature. Blue Circle FtTH hybrid integrated amplifier. Jean Marie Reynaud Cantabile Supreme loudspeakers. With Blue Circle BC6000 line conditioner. Audio Note Pallas and AN/Vx interconnects; Audio Note Lexus speaker cables.
Bob Neill, in addition to being an occasional equipment and regular music reviewer for Positive- Feedback Online, is also proprietor of Amherst Audio in Amherst, Massachusetts, which sells equipment from Audio Note, Blue Circle, and JM Reynaud, among others.