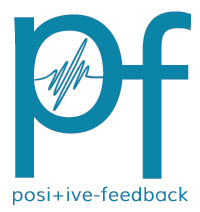 You are reading the older HTML site

Positive Feedback ISSUE 48
march/april 2010

Falla Three Cornered Hat Decca / Esoteric SACD


by Teresa Goodwin

Manuel de Falla (1876-1946): The Three Cornered Hat, Interlude & Spanish Dance from "La vida breve", Teresa Berganza (mezzo soprano), L'Orchestre de la Suisse Romande, Ernest Ansermet (conductor). Recording Producer: James Walker. Engineer: Roy Wallace. Location: Victoria Hall, Geneva. February 1961. SA-CD /CD remastering: Producer: Motoaki Ohmachi (Esoteric Company), Mastering Engineer: Kazuie Sugimoto (JVC Mastering Center), Special thanks to: Hiroshi Hizawa (Universal Music K.K.), SA-CD/CD re-mastering was carried out on August 26, 2008 at JVC Mastering Center. Stereo SACD Hybrid / CD layer is XR-CD. DSD mastered from 24 Bit 96kHz PCM digital copies of the original master tapes made exclusively by Decca for Esoteric* Made in Japan - Deluxe Digipak book-style packaging with notes in Japanese and an excellent essay in English about Ansermet and the Falla by Andrew Huth. Decca / Esoteric ESSD-90016. USA Price $59.99

*Note: Decca usually does not provide their original recording tapes to other companies, so Esoteric had to use a copy of the original. Esoteric felt analog reel-to-reel copies would create issues like increased hiss, modulation and dynamic compression, and that is why they used high resolution 24 Bit 96kHz digital copies as their masters.

This is a very famous historic performance of Manuel de Falla's The Three Cornered Hat with Ernest Ansermet conducting L'Orchestre de la Suisse Romande, a crown jewel of the DECCA catalog.

The remaster process used Esoteric equipment at JVC studios in Japan. This Esoteric-JVC collaboration brilliantly revived the original recordings. The CD layer used JVC's XR-CD encoding. The production was done without compromise throughout the entire process. The best quality master tape was chosen and the best equipment was used for both the SACD and CD layers. Esoteric D-01 digital to analog converters, the Esoteric G-0Rb master clock generator and Esoteric Mexcel interconnect cables and power cords were used to make this remaster.

Ernest Ansermet (November 11, 1883ĖFebruary 20, 1969), a great conductor who left his mark on the history of classical music with his exquisite and colorful performances as the conductor for Diaghilev's Ballets Russes, he premiered many important compositions of the early 20th century. He is known for founding the Swiss Romande Orchestra in 1919 and, as its musical director, developing it into a global presence. In 1946, he entered an exclusive contract with the Decca label and made a vast amount of recordings covering French, Russian, 20th century, and German and Austrian music. Many of these recordings were highly evaluated in the LP age, complemented as they were by excellent recording technology.

The ballet El sombrero de tres picos (The Three Cornered Hat), expanded from the earlier one act The Governor and the Millerís Wife after Diaghilev saw the original, was first performed in London in 1919 by Diaghilevís Ballets Russes, Ernest Ansermet taking over the baton after the first rehearsal from Falla. Choreography was by Massine and the sets by Pablo Picasso. Itís a simple tale of a magistrate trying to seduce a millerís faithful wife, several costume changes and ending with the magistrate getting come-uppance though not how he had hoped.

Sonic impressions of the Stereo SACD layer

The sound is very good, though it doesn't have as much ambiance as the Enrique Jorda, London Symphony Orchestra version on Everest 35MM / Classic Records SDBR 3057 180 Gram LP. However I like it better than Josep Pons, Orquesta Ciudad de Granada version on Harmonia Mundi HMC 801606 SACD.

The imaging and soundstaging are excellent. The bass is nice and firm but not as deep and doesn't have the weight or impact of most of the Decca/London Reel to Reels or the 24/96 DVDs made by HDTT of historic Decca/London consumer Reel to Reel tapes I've heard.

What I found impressive is the lack of tape hiss and analog artifacts. There also seems to be no strain or distortion on climaxes, this is the area in which Esoteric did their real magic. It is really clean and distortion-free for a recording made in 1961.

Even without the deep bass, both low and high percussion had great impact and voices sounded very immediate and real.

For fun I put on a 320kbps MP3 of my favorite Three Cornered Hat (Jesus Lopez-Cobos conducting the Cincinnati Symphony Orchestra on Telarc) afterward and this is going to sound very un-audiophile of me, I liked the sound better. It is amazing how even through MP3 Telarc's amazing engineering shines through! I was shocked over a year and a half ago when I discovered I liked some higher rate MP3s even though I could not stand CDs, especially since MP3s are even lower in resolution. I surmised it is what lossy MP3s throw away. John Curl, the audio engineer, told me he believes it is CDs high frequencies, as artifacts of the 44.1kHz sampling rate adversely effect the audible frequencies downstream and MP3s have very little frequency response above 16kHz. Plus some of the low-level detail that MP3 throws away would also include these artifacts.

All things being equal SACDs sound drastically better, if this was a Telarc SACD, I know it would easily sound the best, especially since MP3s even at their best don't really sound real, it's SACDs ultrasonics that give many of them that edge in realism. This Esoteric SACD has very little of this feeling of realism of the best SACDs.

Too bad Universal gave up on SACD as they might have started with the Decca masters when they finished with Mercury Living Presence. I think if Universal did the classic Decca on SACD they would sound better than the Esoteric however they likely would not be as clean and distortion-free. And of course they would sell for no more than $18.99 in the USA versus Esoteric's $59.99!

Sonic impressions of the XR-CD layer versus SACD layer

The CD layer which is an XR-CD sounded kinda boxy in the bass and had some stridency in the highs. The bass was better defined and more realistic on the SACD layer though not as deep as London/Decca 7 1/2 IPS Reel to Reel tapes I've heard. And the highs were generally smooth.

The CD layer had quite audible tape hiss while the SACD layer had almost no noticeable tape hiss and the SACD layer had considerably more ambiance. I have noticed in the past that analog tape hiss is much less a problem with SACD than CD, it is almost as if the tape is glued to the music with CD but is somehow separated from it with SACD, thus less noticeable.

With headphones low level outside traffic noise can be heard in spots on the SACD layer but not on the CD layer.

Listening to both the CD and the SACD layers is further proof that single-layer CD is an unnecessary format and should be retired and replaced with hybrid SACDs. Hybrid SACDs have a CD layer for low resolution devices or when the best sound quality is not necessary.

A word on pricing

Esoteric Japan's suggested retail price for the Japanese market is Y3,300 which at current rates equals $36.27, and unlike other Japanese SACDs the Esoteric are NOT available for export and can only be shipped to a Japanese address or purchased in Japan in person.

I see no reason why Esoteric USA set the USA retail price at $59.99. Especially since Japanese products are cheaper in the USA than in Japan mostly due to Japan's famous export tax credits. For example most Exton's SACDs sell for Y3,000 which equals $32.97 at current exchange rates, which can be ordered worldwide from Japan. And select SACDs imported into the USA by Allegro Media Group with a retail price of $19.99 or 1/3 the price of the Esoteric SACD's in the USA. Yet in Japan the price difference between the two is only $3.30 in US dollars.

Final thoughts

This is one of the finest performances of Falla's Three Cornered Hat, but alas less than perfect sonically and way overpriced. If you can afford it this is currently the best version on SACD.