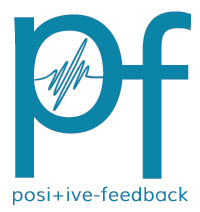 You are reading the older HTML site
Positive Feedback ISSUE
48

march/april
2010
DOT Allison, Room 7 1/2
by Michael Mercer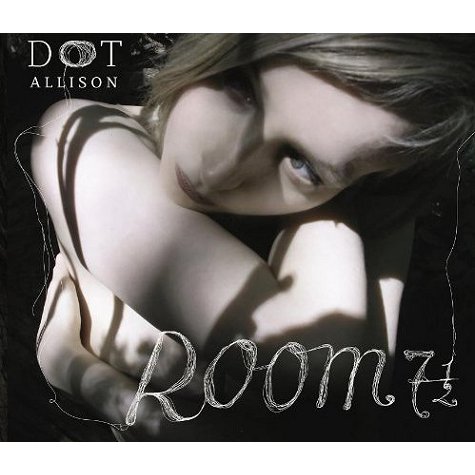 Arthoused Limited (Arthoused)
Dot Allison's Room 7 1/2 isn't brand new. The record was released in late 2009, but a good record is a good record. As a music addict, the desire for new material can sometimes blur the focus on the material itself. You're always looking for something that sounds apart from what you're living with everyday; something that will not only catch, but keep your ear. Bob Ellis (PJ Harvey's producer) knew how to wrestle the vulnerability out of Allison, and this record is a showcase to the core of what gives her the dedicated fanbase she's managed to amass over the years. It is beautiful and vicious, while sounding warm and airy. Think Cowboy Junkies, PJ Harvey's later work (Is This Desire, for example) and Portishead all rolled into one.
Ellis's touch is evident, as the album maintains a level of darkness that aids in creating a feeling of despair, but not hopelessness. Now, with song titles like "I Wanna Break Your Heart" you know you're not getting a smiley, hallmark card kind of a track. At least it isn't whiney, trying-to-be avant-garde nonsense posing as break through art. Room 7 1/2 is honest in its simplicity and pain. For whatever reason there is something pretty in an artist willing to share her pain with her audience, especially if that artist can actually sing with a controlled and soulful voice. Allison doesn't need Auto-Tune, and frankly neither do most of us (nor the artists making ridiculous money masking their ineptitude). With Polly Jean's producer behind the console, Dot Allison has crafted a record that can cut as deep as it may please. This may be the point behind this album, and she certainly didn't leave anything on the field. I was drawn in immediately, and listened to the entire recording while constantly hitting the repeat button. How often does that happen these days: You find a record that is packed with decent tunes (not mere filler), so much so that you listen to the songs over and over again without getting sick of them? I bet most of those albums are classics or rare gems.
Allison also took on the role of co-producer here, so it seems she honed her ability to not only take experiences and translate them through her medium, but be the one doing the dirty work as well; tying everything together. The choice to work with Rob Ellis shows her artistic maturity and willingness to change things up, as this is a different musical flavor for Allison, one we haven't quite seen yet.
The gorgeously morose and dreamy "Cry" opens the album, floating a little bit like Beth Orton. "Paved with a Little Pain" is a musical slice of the Cowboy Junkies (think 200 More Miles; the compilation of live performances). "I Wanna Break Your Heart" throws a switch on the album's mood, sounding more like a track from PJ Harvey's 4 Track Demos or Rid of Me. The title track brings things back down, with Allison sounding wispy and mellow. Paul Weller joins in on vocals for "Love's Got Me Crazy." The duet works; their voices blend beautifully. The term "mood music" comes to mind; the sound you look for on a Sunday morning or early afternoon. This is a common thread throughout Room 7 1/2.
Allison gained an instant following with the Scottish band One Dove; their single "Fallen" (produced by Andrew Weatherall) was a huge club hit. Hopefully her fan-base will acknowledge her willingness to broaden her musical scope and dial things back a bit. Thankfully the album's sound is as beautiful and airy as the music itself. The attack on the pluck of guitar strings is tight and focused while existing in their own space. Dot Allison's vocals are exquisitely detailed and her subtle tonality is well captured here. This is important; as Room 7 1/2 is a refreshing break from her previous works (the electronica-infused Colour Me EP or Afterglow for example) and it's her voice that puts a more organic, textural stamp on this record. This music is perfect for scenic drives, or going for a walk to clear your head while armed with your trusty iPod. Fans of Mojave 3, Cowboy Junkies, PJ Harvey, and Beth Orton should check out Room 7 1/2. If you're into something a little more jumpy check out Allison's previous releases. It's nice to hear an artist break out of their mold (not to pigeon-hole Allison—that is not the intent here) as we could all due with a little change here and there. Dot Allison has proven that she's not just a pretty voice framing a dance beat; she's got soul and willing to let her audience in. I suggest you take the plunge.