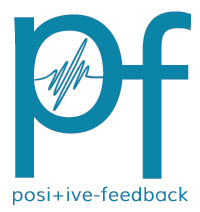 You are reading the older HTML site
Positive Feedback ISSUE
48

march/april
2010
The Future Is Here - Audio Still Rules
by Karl Lozier
Das Rheingold – Richard Wagner, Valencia Community Orchestra, Zubin Mehta conductor, Unitel C major. Blu-ray BD700604
Sylvia – Leo Delibes, Royal Opera House Orchestra, Graham Bond conductor, Opus Arte. Blu-ray BD 7047
Pelleas et Melisande – Claude Debussy, Zurich Opera House Orchestra, Franz Welser-Most conductor, TDK. Blu-ray DVBD-OPPEM
Immortal Beloved – Ludwig van Beethoven, Georg Solti conductor, Sony Columbia Pictures. Blu-ray 0871
Blue-ray recordings may be video, audio or commonly video plus audio; so if the video is a distraction,then turn it off. Note: this issue's first review, Das Rheingold has such an outstanding and unusual video presentation that I must highly recommend that you view it at least once. You will probably force yourself to view it more often and it is what this new production's audience in Valencia, Spain was viewing. Is this a prime example of what the not too distant future may offer to us?
Das Rheingold is the introduction to or prelude for Wagner's "Ring Cycle", often referred to as music drama instead of opera. Big, bold and powerful, orchestral forces are predominating with Wagner. Luckily here the vocal roles are outstanding with big, rich and powerful vocalists. My highest possible recommendation, is admittedly partly due to the most unusual and interesting visual effects I have seen on a musical release and not to be missed in its entirety. So very different from my last reviewed Blu-ray of Das Rheingold that there really is no comparison and neither is traditional. The audio quality is simply excellent for both the orchestra and the vocalists; multichannel HDMI used for all in this issue.
Delibes' ballet music for Sylvia might be a tad more subtle than some ballets. Makes no matter as this ballet's music making danceable melodies are as many and as beautiful as any other ballet score. Everything is top drawer in beauty, costume, production and musical satisfaction with Royal Opera House's Orchestra and dancers, male as well as the females. For beginners to ballet, his Coppelia is also particularly attractive.
The choice of Debussy's only opera was very deliberate. Perusing my many opera Blu-ray choices, I decided on Pelleas and Melisande as I am not the least bit familiar with it. Also I love much of his music and realized I have reviewed nothing by Debussy in a long time. Pelleas is thought of as a lyric drama, influenced to an extent by Wagner and based on a stage play. You will be introduced to much of Debussy's subtle music making and may not care much about the visual here. Excellent orchestral playing and reproduction introduces some of Debussy's beauty. I will search for more in the future.
The motion picture about Ludwig van Beethoven with the attractive title Immortal Beloved is a first and possibly a last for this review column. Based loosely on many facts and the imaginative stretching of others, this film should interest all Beethoven lovers. Regarded by many as the greatest composer ever, this story might give partial understanding of the forces driving him. Do remember, he is the one that was said of him," He does battle musically with the gods, not mortals". All the background music is also by Beethoven so the volume/gain control will have to be turned up at times.