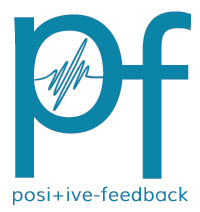 You are reading the older HTML site
Positive Feedback ISSUE
46

november/december 2009
The Mother Hips, Pacific Dust
by Michael Mercer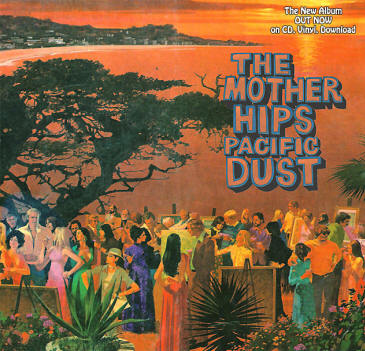 Camera Records
Pacific Dust; the Mother Hips seventh studio album, is no Back To The Grotto (their first release, and arguably one of their very best, recorded on Rick Rubin's American Recordings label). It's actually far better in every way, as the band seems to have aged like fine wine. Some lose their luster and their willingness to keep playing, keep searching for the right beat, the right groove, the sound that reflects who they are and who they once were. The Mother Hips however, keep tearing it up, and seemingly enjoy the ride; both the bad and the good. Pacific Dust is aptly titled, its sounds are a sonic looking glass into their past and future, and Tim Bluhm and the boys continue to dust the amateurs out there. This tight group will also be doing this until they themselves turn to dust I'm sure.
The title track is a glimpse of some of the great jams we've heard from the Hips over the years. It's atmospheric rock pays homage to the classics while sounding like a beautiful collision of Alice in Chains and the Northern Cali soul of The Mother Hips. "White Falcon Fuzz"; the album's opener, is vintage Hips, with Bluhm's breezy, bouncy vocals and the kind of harmonies you only hear from a band that's truly lived on the road rocking crowds for years. "Third Floor Story" is good ol' rock-n-roll aimed at the mindless corporate greed that has infested major labels across the globe. These guys (the band that is) do it because they need to, not because they want to be wealthy superficial rock stars.
Gearing up for a coastal drive? "One Way Out" is the quintessential song for that sort of journey. I know I've said this before (when writing about Farrar and Gibbard's One Fast Move or I'm Gone; Kerouac's Big Sur record), but it's difficult to quantify for someone who hasn't driven highway 1 on a crystal clear day. It's almost as if the music (when written by artists who live here, or have seen these places) paints images of those magnificent views and winding stretches of highways in a way that transports you there. The Mother Hips weave in and out of their rock-n-roll melodies and rhythms like a seasoned jazz quartet. Their sound is liquid and full-bodied, and as tight as some of the worlds most commercially successful bands. These guys come to play.
"Are You Free" combines the Hips alt-country roots with their keen pop sensibilities. Crunchy guitars open the heavier, and more upbeat "Bandit Boy"; a song that sounds like where the Black Crowes could have gone, had their playing been this tight and masterful. They bring things down for "Cheer Up Champ"; the record's closing track. Bluhm digs deep into the grit of life's pressures, sounding like he's figuring things out as he sings "but I can't win it seems, I can't catch up to my dreams, cuz it's me that I'm fighting". It's almost as if he's trying to convince himself, as well as the listener, that things will be alright. His vulnerability is warm and familiar, just like the vibe at a Mother Hips show (no joke, you must experience this band live ).
In all I think Pacific Dust is The Mother Hips best album yet, and since it's their seventh studio album, I hope they never quit. Even my wife Alexandra, who actually turned me onto the Hips (she's a native Northern Cali girl) and has been a fan for many years, thinks this is their best to work to date (her words). Give it a listen. You won't be disappointed.
*Unfortunately I stayed away from the sonic commentary on this particular release because my copy was not a production run. According to my dear friend Jason Baldwin at Soundscape in Northern California (who is a mad Mother Hips fan—always traveling to concerts and active on their fans page) you can actually get FLAC files on their website, as well as order the album on vinyl. My copy didn't sound bad. There is dynamic range and a bit of air to it (doesn't sound so compressed), but I have a feeling the actual finished product is better.