The Leben Hi-Fi Stereo Company is small specialty company in Amagasaki, Japan, with a very enthusiastic following among Japanese music lovers. Paul Candy at Six Moons broke the Leben story in North America with his article on the CS-300X Limited EL-84 integrated amplifier back in August of 2005. Intrigued by Paul's article, I made arrangements to review the Leben CS-600 integrated amplifier (big brother to the little CS-300X Limited) with Jonathan Halpern of Tone Imports, the US importer. I fell in love with the CS-600 and purchased it following the review to use in my minimalist 'music lovers' system with my Harbeth Super HL5 loudspeakers. Then I purchased a Leben CS-300X Limited integrated amplifier to use in my bedroom system with my Omega Super 3 single-driver loudspeakers (they really are 'super'). After their reviews, I also purchased the Leben CS-660P power amplifier and the RS-28CX Premium Preamplifier for my main system. I may actually be Leben's single most prolific customer.

But I'm getting ahead of myself. Let me back up for a moment in case you're late to the Leben story, so I can give you a little background on all things Leben. As I mentioned in my review of the new Leben RS-30EQ phono equalizer in Issue 43, the Leben electronics remind me of the legendary German Leica M series rangefinder cameras that inspire such passion in photographers, and indeed I am a fan of both Leben electronics and Leica M cameras, as both are products that have transcended being finely crafted mechanical devices to become vehicles of artistic expression.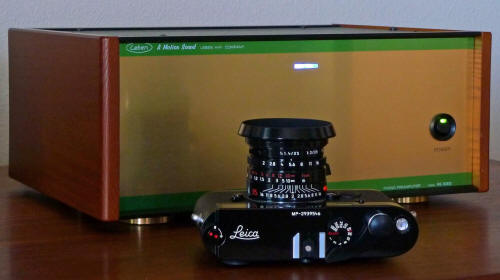 Let me introduce you to Mr. Taku Hyodo, the founder of the Leben Hi-Fi Stereo Company. Prior to founding Leben, Hyodo San designed premium valve electronics for Luxman, and occasionally made custom valve amplifiers for his own use, and for a few good friends. Hyodo San's friends loved his amplifier designs and encouraged him to start his own audio company, and as a result of their encouragement Hyodo San decided to found his own small 'private label' electronics company to offer his designs to the public. Hyodo San's philosophy is that 'music is life' so he named his new company Leben, which is a German word that literally means 'to be alive' or 'life'.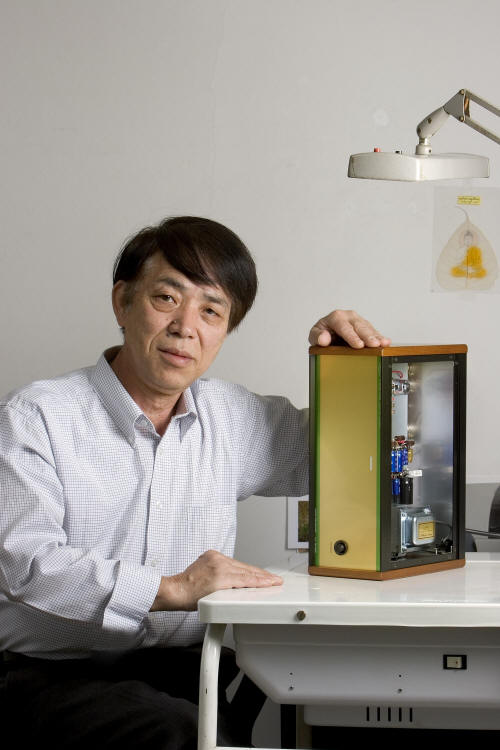 If you look closely at the front panel of Leben electronics you'll see the phrase 'A Motion Sound' written across the top. I asked Hyodo San about its meaning, and he told me, "When I was a youngster, my father worked as a movie projectionist, and I went to see many movies with him. Paramount Pictures used to call a movie 'A Motion Picture' and I adapted this phrase to Leben." The idea behind the phrase 'A Motion Picture' is that movies consist of many still shots of a theatrical performance that when run at speed on a film projector attains a life-like motion for viewers. In the same way Hyodo San's 'A Motion Sound' conveys the idea that recorded music is brought to 'moving life' through Leben electronics.
Hyodo San told me that being a musician has helped shape him as an audio electronics designer: "I have been listening to live music and playing musical instruments like the guitar, clarinet, and drums since I was young. I was a professional acoustic guitarist for a few years in my twenties, and now I continue to enjoy playing musical instruments as a hobby. My experiences performing and listening to live music helped me a lot in designing my amplifiers. Listening to live acoustic instruments guides my amplifier designs, as live music always helps people relax and enjoy the music."
When Hyodo San designs audio electronics he aims for a naturally musical sound that allows a listener to become immersed in the music. During the voicing process Hyodo San chooses what he thinks are the most musical parts combination for the design, but as a reality check he has as many ordinary music-loving listeners as possible listen to the design and provide their feedback for final voicing. Hyodo San said, "I design my products for real people, the unspecified music lovers."
The result of Hyodo San's approach is that Leben audio products enjoy a reputation for playing music that engages the listener in a natural and effortless way, being harmonically rich, timbrally correct, rhythmically and melodically adept, transparent, having a tight and tuneful bass response, and a very wide bandwidth.
Leben electronics became available in the USA only a few years ago, when the discerning Jonathan Halpern (Tone Imports) started importing a small number of Leben products to the USA for those music lovers who had heard about them and desired them. Leben has made quite a good impression at North American Hi-Fi shows. At the 2008 Festival Son and Image Show in Montreal both Robert Deutsch and John Atkinson of Stereophile reported how impressed they both were with the combination of the Leben CS-600 and the ProAc Response D Two loudspeakers. John said, "In some ways—particularly the overall balance and the sheer accessibility of the music—this was the best I heard at the Show despite the system's affordable price." In 2009 at the Salon Son and Image Show Stephen Mejias of Stereophile awarded the Leben CS-600 integrated and RS-30EQ phono stage, in combination with the DeVore Fidelity Gibbon Nine loudspeakers and a Clearaudio Champion Wood turntable, his "Best Music of the Show". John Atkinson reported that he was "equally impressed" with the Leben, DeVore, and Clearaudio combination.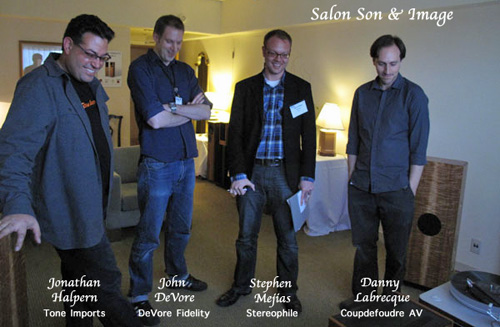 The Leben RS-100 and RS-100U Line Preamplifier
Leben has previously offered only the full-function (i.e. with a phono stage) RS-28CX Premium Preamplifier ($5995 USD), which I use as my reference preamplifier. However, Leben customers who are using only digital (or other) line-level sources have been requesting a Leben line-level preamplifier, as they had no need for the phono stage included in the RS-28CX Premium Preamplifier.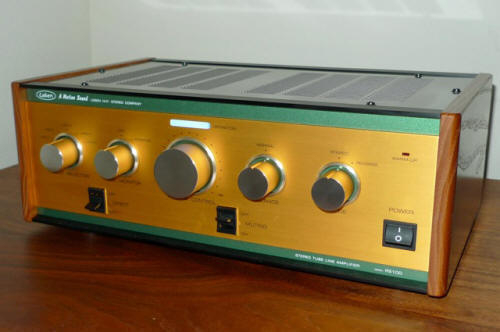 The Leben RS-100 and RS-100U line preamplifiers ($4295 USD) were developed specifically to meet those customers' requests, yet Hyodo San has designed them to work well with both analog and digital sources, should a RS-100/RS-100U owner decide to add a Leben RS-30EQ phono equalizer at a future time.
Some audio enthusiasts who have focused solely on digital sources have chosen to omit a preamplifier altogether and run their digital sources directly into their amplifiers. While intuitively it may seem like a good idea to eliminate the additional stages of amplification associated with a preamplifier, in practice I have found that it does not work well and the performance tends to fall far short of what a high-performance source is capable of delivering, not to mention the hassle of losing the ability to easily switch between multiple sources.
When Hyodo-San set out to develop the Leben RS-100 and RS-100U line preamplifiers he wanted them to be able to provide the maximum of musicality and sonics from today's high-performance digital media, and still be able to serve as a flexible platform for switching between source components. This has resulted in some very interesting features being incorporated into their design, which I shall discuss in a moment.
Circuit Design
The circuit design of the new Leben RS-100 and RS-100U line preamplifiers are similar to that found in the line section of the vinyl record oriented Leben RS-28CX Premium Preamplifier, but it has been optimized for use with digital as the intended primary source by altering the voltage supplied to the vacuum tubes, the choice of capacitors and resistors, and the power supply design.
Hyodo San feels his Class A shunt-regulated push-pull (SRPP) circuit gives the best combination of low noise, high-frequency performance, and clean high-voltage output that is currently possible. The Class A SRPP circuits of the RS-100 and the RS-100U are similar, but are optimized around the two different vacuum tubes favored by Leben customers: the NOS GE 6CG7 in the RS-100, and the NOS GE 12AU7 in the RS-100U. Rectification is by a 6X5GT vacuum tube.
The RS-100's NOS GE 6CG7s and the RS-100U's are supplied with enough voltage to deliver a whopping 52 Volts of very clean output, enough to easily drive even the most demanding power amplifiers. Additionally, the RS-100 and RS-100U use a 'Hum Noise Canceller Circuit' that utilizes a 12V DC current to light the heaters of the 6CG7/12AU7 to minimize heating noise, and a 60V bias is applied to the heater to cancel its noise.
Parts quality of the RS-100 and R-100U is very high with German UXB resistors, German EAO MKP capacitors, Nichicon "Fine Gold" capacitors, ALPS volume and balance controls, and "Spiral Wire" for all inner wiring. The RS-100 and RS-100U use carbon film resistors that are custom-made for the RS-100, and were developed to give the most natural and life-like sound from digital sources. Leben describes the transformer in the power supply as being "two times larger than necessary to make the sound full-bodied".
Features
I find the appearance of the Leben RS-100 and RS-100U to be very attractive with their gold front panels, sage green highlights, and wood side panels. They are surprisingly heavy as well, weighing more than a lot of integrated amplifiers. Across the upper front panels of the RS-100 and RS-100U chassis there are five controls (left to right) that allow you to choose between five line inputs, a tape monitor loop, a volume control, a balance control, and a reverse switch, respectively. There is also a direct input selector switch, a muting switch, and a power switch across the lower part of the front panel (left to right). The 'direct' input selector switch warrants special mention, as the RS-100 and RS-100U are designed with a special set of rear-panel RCA inputs intended for your highest performance source, which bypasses all switching connections, except for the balance and volume control, to achieve the most direct signal path possible.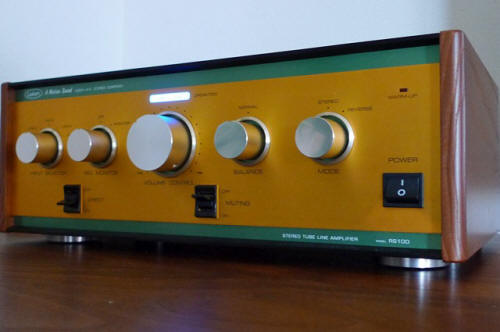 The back panel of the RS-100 and RS-100U includes the already mentioned direct RCA input, five RCA line level inputs, and a set of recording and monitoring RCA inputs. There is one fixed output and one variable output. The variable output is handy to trim output to match a separate subwoofer, or so you can optimize the main output to match amplifier/speaker sensitivity, which can come in particularly hand for high-sensitivity loudspeakers. A side benefit of the variable output is that it allows you to adjust output so you can use the full range of the volume control steps so you aren't restricted to a few coarse adjustments as is often the case with preamplifiers. The RS-100 and RS-100U sport removable power cords should you desire to do a little power cord rolling.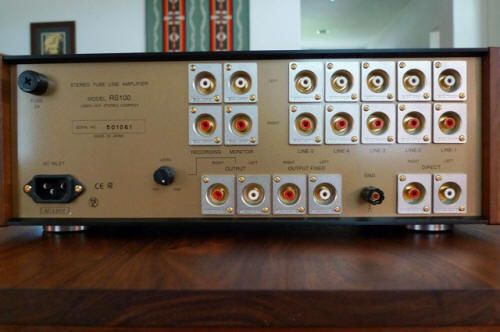 When the power switch is depressed, a warm up indicator illuminates and flashes, alerting you to be patient for a few seconds while the preamp is going through its soft warm-up cycle. When the warm-up indicator switches off and the main front panel operational indicator illuminates, you're ready to play music.
Listening Impressions
To gather listening impressions for the Leben RS-100 and RS-100U preamplifiers, I used System 1 as noted in the sidebar, with the exception of the addition of Acoustic Revive speaker cables and interconnects, and the use of the Amarra high-performance software engine designed to work with iTunes (all good stuff, with reviews coming). The output tube complement in the Leben CS660P varied somewhat according to my whimsy, but mostly it was the cryogenically treated Harma 5881 from Watford Valves in the UK (they're really Russian NOS 6NC3-E valves that Watford sells as a 5881, where 'N' is substituted for a Cyrillic character that doesn't transfer over to the web worth a darn, thus the 'N'). This is a great tube by the way, rugged and terrific sounding, and relatively inexpensive, and it controls the bass on the Harbeth M40.1s better than anything I have run across.
The Music Lovers Test
To get an overall feel for the Leben RS-100 and RS-100U I used my Music Lovers Test, where I set my iMac's iTunes to iTunes DJ, and just let it play randomly through my music collection, which is a fun way to hear how even-handed gear is at presenting a broad spectrum of musical styles of varying recording quality.
While most well designed components can play superbly recorded music in a pleasing fashion, many stumble when faced with recordings of poorer quality, because they highlight the recordings' flaws to such an extent that they inhibit the listener from enjoying the musical content. I think one of the real hallmarks of artistry in equipment design is related to the equipment's ability to extract the musical essence of a recording in an enjoyable fashion regardless of the recording quality. Personally, I want to be able to listen to and enjoy all of the great music regardless of its recording quality, and if a component can't let the music flow intact out of recordings that aren't so great, it's not so great for me and I kick it to the curb.
With the Leben RS-100 or RS-100U, whether my iTunes DJ was shuffling through Johnny Cash's Southern Accents from Unearthed V: Best of Cash, or Barney Kessel's Vicki's Dream from The Artistry of Barney Kessel, or Phoebe Snow's Easy Street from the Phoebe Snow album, or The Beatles' Maxwell's Silver Hammer from Abbey Road, or Tony McManus' The King of the Pipers from Ceol More, or Morton Gould's Happy Go Lucky from Brass and Percussion, or the Grateful Dead's Till the Morning Comes from American Beauty, or Jimmy Durante's Smile from As Time Goes By, or Serge Prokofiev's Three Oranges from Dorati Conducts Prokofiev, or Sammy Davis Jr. and Dean Martin's hilarious Sam's Song from The Summit, or whatever, the music was presented in an engaging fashion that I could always connect with and enjoy. And it didn't matter one bit whether the albums were done with state-of-art quality like the JVC XRCD or Mercury Living Presence reissues, or in poor 'fireside' quality (snap, crackle, and pop) like some of the oldie-but-goody recordings from the Anthology of American Folk Music.

The overall sonic and musical character of the RS-100 and RS-100U are totally different, which I found somewhat surprising given such a similar circuit, and yet both are very even handed across a wide variety of musical styles and recording quality. My impressions were that the circuit in the RS-100 (NOS GE 6CG7 vacuum tube) had a big, rich, colorful, dynamic, and dramatic presentation, where the RS-100U (NOS GE 12AU7 vacuum tube) had a smooth, natural, transparent, articulate, and more relaxed presentation, and yet both did extremely well on the music lovers test, suggesting to me that a component doesn't have to be voiced with a particular yin-yang electronic character to do well at this test. There's more involved in achieving this sort of musicality than that, which I shall discuss momentarily.
Timbre, the Sound of Musical Instruments
Let's talk about the RS-100 and RS-100U in terms of timbre. For those readers who might not be familiar with the term 'timbre' and the role it plays in music reproduction in a home Hi-Fi system, let me give you a quick little primer to help explain it. Timbre refers to those aspects of the sound of individual instruments that distinguish them from each other at a given pitch: the sound of strings versus woodwinds versus brass versus percussion versus keyboards, or much more narrowly, the sound of a Gibson Advanced Jumbo guitar versus a Martin HD-28 guitar, for example.
Ideally the sound of a Gibson Advanced Jumbo guitar coming from your loudspeakers would sound the same as that guitar being played live in your room. In reality that's probably impossible to achieve with any Hi-Fi gear no matter how good it is. However, Hi-Fi gear does vary quite a lot in its ability to portray an believable sense of timbre for a given instrument, with the best gear making it surprisingly easy to tell exactly what instrument is being played. I think that a reasonable sense of timbral believability is important in order to have the to music come across to the home listener with the 'feel' the artists intended when they recorded it.
I've listened to some ultra expensive systems that sounded really good in a lot of ways, but were completely out of whack from a timbral standpoint. I'm thinking of one system in particular I heard that portrayed guitars totally goofy. Instead of a Gibson Advanced Jumbo being portrayed as punchy and powerful, with beautiful bell-like trebles, and with harmonically complex, deep, and rich tone in the lower-registers, it made a Gibson AJ sound like a rather bland and generic nylon-string guitar, which is about as far as you can get timbrally from a Gibson AJ. Music that depends on accurate guitar timbre—like bluegrass – is totally destroyed if the guitars sound like nylon string guitars, so timbre matters in Hi-Fi in the same way it does in life—it's part of what makes recorded music spring to life in your listening room.
Take for example, the Mozart String Quartet #17 in B Flat, K458, "Hunt" Minuetto by the Eder Quartet with two violins, viola, and cello, which through the RS-100U had a silky, smooth, and resonant string sound that was consonant with the timbre of a string quartet in life, but perhaps just a bit to the polite side, sweeter, like you are sitting a couple of rows further back in the hall, but to beautiful effect. The timbres of each instrument were evident, as they should have been, with the violins dancing with a lightness of being above the viola and cello, with the cello filling in the foundation, and the viola bridging the heavens and the earth. With the Leben RS-100 the strings sounded a little rosinier, a little more dynamic, a little closer in perspective, with the violins having a bit more bite and texture, the viola and cello more body, with deeper tone color, and a more obvious distinction between the timbres of the different instruments.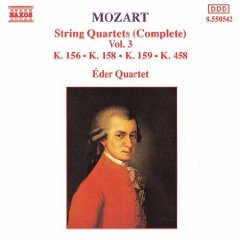 Both the Leben RS-100 and RS-100U did well relaying a believable sense of string timbre, but with differing perspectives that you might hear from different rows of the hall. This is actually quite handy, because depending on what your system is sounding like, you can pick the one that will best complement it. I think if you made a wine analogy the RS-100U would be a fine Pinot Noir, with its smoother, more fresh and delicate, but subtle and sublime flavor, where the RS-100 would be a Cabernet Sauvignon with its explosive flavor, its showy dance upon the tongue, which can be stimulating, and at times a bit edgy. Is your system a little too laid back? Then the RS-100 is for you. Is your system sounding a little too forward? Then the RS-100U is for you.
Whether it was the sound of strings, of woodwinds, of brass, of percussion, or keyboards, the Leben RS-100 and RS-100U displayed distinctive timbral signatures that I found quite enticing and convincing.
It's About Time
The most basic definition of music is sound in time, where the sound is the timbre (and pitch) of instruments, and the flow of time is expressed through melody, rhythm, harmony, tempo, meter, and dynamics.
On Indian Summer from Barney Kessel's Music to Listen to Barney Kessel By, the RS-100U brings Buddy Collette's flute melody line alive in exemplary fashion, moving fluidly and lithely along. Likewise for Barney's rhythm playing, which serves as a foundation for Buddy to play over. Shelly Manne's drumming and Red Mitchell's bass line give a time foundation that anchors the music, and the RS-100U gets it perfect. The RS-100 is a little less fluid than the RS-100U, due I think to its more lively dynamics, which depending on the system may make it a better (or worse) choice for synergy. For a system that's a little too laid back, the RS-100 will bring to it a realistic dose of life-like color and expression, and for the system that's a little too forward the RS-100U will bring it back in line with the natural sound of life and tone.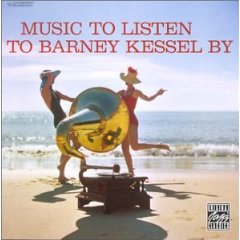 The Dave Brubeck Quartet's Time Out album is a great album for assessing the prowess of Hi-Fi equipment's ability to make musical sense out of tricky time signatures. Blue Rondo A La Turk uses a tricky set of beats 1-2 1-2 1-2 1-2-3 for 9, and Take Five uses beats arrayed as a 3+2. The RS-100 tends to accent the beat a bit more, bringing more urgency to Blue Rondo A La Turk, which I think is more like I remember it when the Dave Brubeck Quartet played it live in the beautiful acoustic of the United Methodist Church in Boise, Idaho. The RS-100U's rendering of the beats is really good too, really beautiful, and a little more relaxing to listen to, but with these tricky beat combinations I think the RS-100 does a little better job delineating them.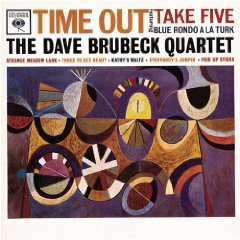 Or listen to Don't Let Me Down from The Beatles' Past Masters, Vol. 2, album from the newly remastered Beatles box set, where Ringo really puts the beat in the Beatles with his artful drumming. The RS-100U really excels at getting the tempo across with its vigorous beat, and Down comes to life with its dynamic prowess and visceral impact, which had me shouting out the lyrics with the music. The ability to nail the tempo and dynamics is so important for establishing the mood of the music, and in fact the RS-100U may provide the best overall rendering of the time elements in music I've ever heard in my system. The RS-100U has very, very, impressive performance in the realm of the time elements of music. In comparison, the RS-100 is a little livelier dynamically on Down, making me feel a little bit too much adrenalin rushing through my veins. It's not a big difference, mind you, but noticeable. I found this difference interesting, and it boils down to the overall dynamic difference between the two preamps: where the extra dynamic oomph of the RS-100 helped delineate the beat in the less dynamic jazz of Time Out, it got to be a bit too intense on The Beatles. So the RS-100 is more dynamic, more powerful sound, but it is also a touch slower sounding from a tempo standpoint than the RS-100U.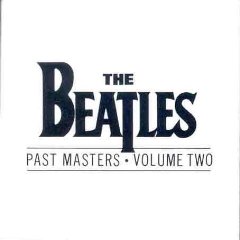 Sonic Wonders – "We're rolling!"
Let's talk about sound in the classic audiophile paradigm of those potentially pleasing non-musical electronic artifacts produced during the recording process that are commonly referred to as soundstaging, imaging, space (the recreation of a room acoustic), perspective (how close or far from you the recorded musicians seem to be), transparency, detail recovery, and the like.
Sonically, the first thing that impressed me was the huge sense of ambient space that the RS-100 and RS-100U are capable of generating, and with the RS-100 in particular, it betters any preamp I've ever heard in my review system in that regard. My friend Pete Riggle told me he was particularly impressed with the ability of the RS-100 to present the ambient space of a recording, and commented that he didn't know of anything that was its equal.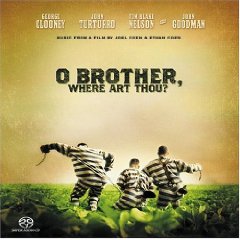 Listening to Allison Krauss' a cappella Down to the River to Pray from the O Brother Where Art Thou? album I was particularly impressed with the huge sense of space that the RS-100 filled my living/listening room with, supplanting my living room's acoustic with the acoustic of the recording venue. The RS-100U exhibited a bit less space than the RS-100, but still it was impressive, and even a touch more natural sounding. On the Anonymous 4's a cappella Psalm 92 from the Hildegard von Bingen: 11,000 Virgins: Chants for the Feast of St. Ursula, album, I get the sense of a large acoustic with a long decay time that flatters the a cappella technique, which again replaced the acoustic signature of my room with the acoustic of the recording venue. Soundstaging on Psalm 92 with the RS-100 was literally wall-to-wall wide, extending well outside the speakers, floor-to-ceiling tall, and at the limits of my imagination for depth due to the trailing off of vocal reverb. With the RS-100U the soundstaging wasn't quite as expansive in width, depth, or height, but still wonderfully billowing and expressive.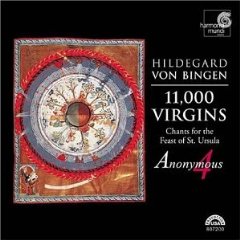 Imaging via the RS-100 on the Yamamoto, Tsuyoshi Trio's Midnight Sugar from the album of the same name was stunning. Images can be easily pinpointed in space, with vivid outlines, and with the instruments having a lot of tangible body, which combines to give a very life-like presence. The RS-100 provided a closer perspective (how close the images seem to the listener) than the RS-100U, because of its more dynamic and detailed presentation at a given volume. The level of detail recovery was always consonant with that experienced in live music for both the RS-100 and RS-100U, and they never rendered an overly detailed (and unrealistic) presentation that shattered the illusion of live music being played in my listening room like some equipment tends to do. The image outlines of the RS-100U were a little softer than those of the RS-100, but perhaps a little more accurate to what you hear in live music, and eminently pleasing in the way they were rendered.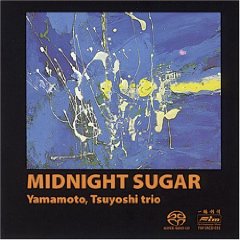 Transparency is impressive on the RS-100, giving the impression that there's only air there, with no veils between the instruments and the listener. With the RS-100U there isn't quite as much clarity, but still, it's superb by any measure. All around I was very impressed with the sonic performance of both the RS-100 and RS-100U, and about which I'll elaborate more on in the next section, as I share some of my perceptions about their canny balance of superb sonics combined with a high level of musicality, which is something you don't often find combined to such magnitude in audio electronics, where it is usually one or the other, but not both.
Musicality - The Bokeh Effect
There's more to musicality than just an accurate sense of timbre, and excellence in the portrayal of the time elements of the music, although that's certainly part of it. Musicality is not just merely a matter of voicing the yin-yang electronic character of a component to be a little dark and warm either, as there's more artistry in it than that, as a component can be voiced a bit bright and neutral and still be very musical. So what aspects of performance are at the core of a component's musicality? I'm glad you asked, because recently I got some insight into the answer while doing a little—of all things—photography.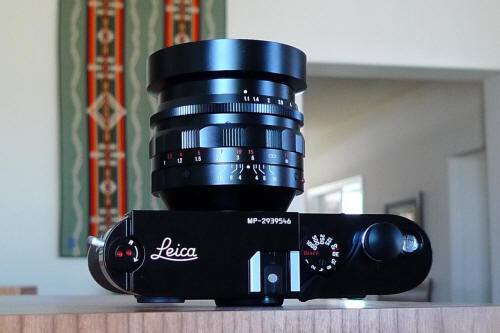 I was pondering the beautiful way a new fast lens of mine was rendering the out of focus portions of the background so smoothly and artistically, while still rendering the in-focus subject with such expressive clarity and emotional impact, when it clicked. In photography the aesthetic quality of those out of focus parts of a photo that are not its primary subject matter are referred to as the bokeh. In particular, photographers refer to how pleasingly artistic the out-of-focus areas are rendered behind the primary subject of the photo. 'Good bokeh' doesn't draw attention to itself and enhances the presentation of the subject of the photo, and 'bad bokeh' distracts from the subject of the photo by drawing too much attention to itself. That's an over simplification, but I think it gets the basic idea across. For a skilled discussion of bokeh in photography, with photos showing good and bad bokeh to complete the analogy, check out Ken Rockwell's website here.
Recorded music is a lot like a photograph in many ways, where both the artistic (the music itself) and technical elements (the recording artifacts audiophiles have come to love) come into play to produce the final performance. So it's not really as simple as reproducing the original music event accurately, as there's a lot of artistic interpretation involved in recording, mastering, and playback to achieve a convincingly musical result. In my recorded music analogy, the subject of the 'photo' is the music itself, and the 'bokeh' refers to how aesthetically pleasing the non-musical electronic artifacts of the recording process are in enhancing the music listening experience. As in photography, 'good sonic bokeh' doesn't overtly draw attention to itself, but plays a supporting role in enhancing the presentation of the music. 'Bad sonic bokeh' distracts from the musical content of a recording by drawing too much attention to itself. Again, that's an over simplification, but I think it gets the basic idea across that if any of those recording artifacts like imaging, soundstaging, detail recovery, etc., become so obvious that they draw you away from enjoying the actual musical content of a recording, then it's a bad thing, or 'bad bokeh'. So then, musicality is the result the music itself being the primary focus of the listening experience, with the sonic artifacts playing a supporting role that enhances the musical experience, rather than being the raison d'être of the listening session.
Take Bing Crosby's Chattanooga Shoe Shine Boy from the box set Crosby: His Legendary Years (1931-1957), as an example. Even though the recording is 'old' sounding with some noise and a bit of microphone breakup going on, the music is still eminently enjoyable and enchanting through the Leben RS-100/RS-100U. That's because the noise and microphone breakup were rendered so smoothly 'out of focus' that they didn't compete for my attention with the music itself, so the music remained my primary focus and the result was that it was eminently enjoyable. That's an impressive feat that enhances the music listening experience, and it's easy to hear, even if it isn't easy to explain.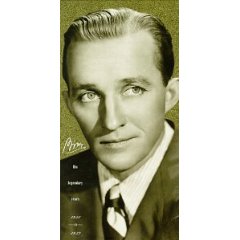 On Crosby, Stills and Nash's Our House from the Déjà vu album, the Leben RS-100/RS-100U portrays the musical elements of the recording to perfection, with beautiful timbre, tone, and time elements that are absolutely captivating. You really get the feeling through the song that Graham Nash wishes that it wasn't the hippie generation of free love, so that he could settle down with Joni Mitchell (a momentary flame) to play house in a dedicated relationship of domestic monogamous bliss. The Leben RS-100/RS-100U puts the recording artifacts in a supporting role that makes the music come alive, rather than letting them dominate to distraction, with Nash, Stills, and Crosby's vocals being presented with a natural emotional immediacy that is completely captivating, but without even a hint of unnatural sibilance or etch on their voices, keeping their harmony intact.
Likewise, the harpsichord (left) and piano (right) played by Nash are nigh perfect with a natural level of detail that is completely consonant with life (ditto the bass and drums in the center of the soundstage). Equipment can err by not providing enough detail of instruments, which tends to diminish their immediacy and presence, or by presenting too much detail for a given perspective, which sounds unnatural. But the Leben RS-100/RS-100U presents the level of detail to musical perfection, with enough detail that there is a captivating immediacy and presence to the instruments, but you never get that 'hey look at me' feel that diminishes the cohesiveness of the music being played. The same goes for the imaging, with the images having lots of density, but an image outline that is not at all etched or unnatural, but evocative of living, breathing, reality.
Many thanks to my pal Stephaen for bringing Chet Atkins' and Les Paul's Chester and Lester album to my attention, it is so good it's almost otherworldly, as you would expect when you put two of the greatest-of-all-time guitar players on one album. On the Birth of the Blues the guitar tone through the Leben RS-100U was so beautiful, so colorful, so outright wonderful that it was enough to bring tears to any guitarist's eyes. With the RS-100U in the signal chain something akin to magic happens: Chet and Les' guitars transcend being musical instruments and become living creatures, breathing with life and personality. The RS-100U is exceptionally musical and adept at portraying the virtuosity of these two musicians in a very tangible and emotive way that positively brings Birth of the Blues to life, so much so that I found it hard to critically focus on what the RS-100U was doing, because the music was so compelling, all I wanted to do was sit back and soak it in. This, as they say, is a really good sign.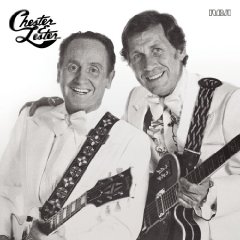 Summary and Conclusions
While it's necessary to separate out the elements of the musical and sonic prowess of equipment to assess its performance as part of the review process, while listening to music for pleasure all I really want to know is 'Does a piece of Hi-Fi equipment make me want to listen to music more or less?' For the Leben RS-100/RS-100U line preamplifiers the answer to that question is a resounding yes, they do make me want to listen to music more.
Music lovers will find a lot to like in the Leben RS-100 and RS-100U line preamplifiers, as both are very even handed across a wide variety of musical styles and recording quality, making the diverse world of music available for your listening enjoyment without limitation. They play music in a fashion that I found engaged me in a natural and effortless way, while being harmonically rich, timbrally correct, rhythmically and melodically adept, transparent, having a tight and tuneful bass response, and a very wide bandwidth.
Despite the similarity of the circuits in the Leben RS-100 and RS-100U their overall sonic and musical character are quite distinct due to the differing vacuum tubes the circuits are optimized for (NOS GE 6CG7 and NOS GE 12AU7, respectively). Overall, the RS-100 has a big, rich, colorful, dynamic, and dramatic presentation, whereas the RS-100U delivered a smooth, natural, articulate, beautiful, and more relaxed presentation. Which one will work best in your system will depend on your overall system balance and your personal tastes.
The RS-100U gives a sense of ease, articulation, and naturalness in my system that is unparalleled in my experience, and I was immediately smitten by its musical charms. I've never come across any preamplifier at any price that combines such a high level of sonic prowess and musicality into one package as the Leben RS-100U does, and it represents a breakthrough in my system in that regard.
Hyodo San included a nice note with the preamplifiers that in closing said, "I hope you will like the sound of my masterpiece" All I can say in response is an emphatic 'Yes I do!' The RS-100 and RS-100U truly are audio masterpieces, and considering that they are priced at a very fair $4295 USD, I'd say it's a very good day for music lovers. If you are contemplating purchasing a Leben RS-100 or RS-100U for your listening pleasure, be forewarned that there are only a small number hand-crafted each year, and when they are sold out there are no more to be had for the year—so don't procrastinate if you decide you want one. Highly recommended. Jeff Day
Pricing: The Leben RS-100 and RS-100U sells for $4295 in the US, which I consider a very reasonable price considering its level of performance and build quality.
Quality of construction: The Leben RS-100 and RS-100U are built to an extremely high standard of quality.
Condition of products received Perfect.
Human interactions: Yoshi Hontani (Leben exporter) is the best person to work with I can imagine. He is expedient, courteous and helpful. The same goes for the US importer, Jonathan Halpern, of Tone Imports. A class act all the way around!
Leben
web address: www.lebenhifi.com
US Importer
Tone Imports
web address: www.toneimports.com