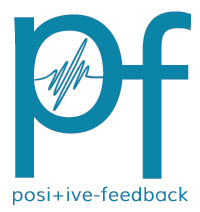 You are reading the older HTML site
Positive Feedback ISSUE
46

november/december
2009
One Fast Move or I'm Gone; Kerouac's Big Sur, by Jay Farrar & Ben Gibbard
by Michael Mercer
Atlantic Records/F-Stop
Readers of Jack Kerouac know about Big Sur. The book, possibly his most gripping work, spans a ying yang of alcoholism-induced nightmares and gorgeous imagery, and was written in ten days on a single, ten foot spool of facsimile paper. It's the writer's famous account of time spent at Lawrence Ferlinghetti's seaside cabin in Big Sur (while drying out), squeezing in a few trips to San Francisco and back. There is real terror throughout the book, but there is also sublime beauty in both his mental breakdowns (yes, only Kerouac could make you feel grateful for reading about his demons) and his stunning visual prose, describing the magic of the sea and the vast, pre-historic terrain of Big Sur.
Jay Farrar (of Son Volt) and Ben Gibbard (Death Cab for Cutie) have come together and recorded a genuine sonic treat for Kerouac devotees. Their newly released One Fast Move or I'm Gone: Kerouac's Big Sur was released on Atlantic Records/F-Stop last month. The album combines the gorgeous Americana/folky (some say alt-Country, but lets not over-classify) compositions of Gibbard and Farrar with the amazing words of Jack Kerouac's novel. I must admit; just hearing about this concept made me drool with anticipation. Here is the culmination of three artists I truly admire (one of them an immortal poet warrior). How much better does it get?
Then again, trying to compliment Kerouac is no easy task. We're talking about one of the greatest American writers that has ever lived, and it takes a certain kind of respect and admiration for Kerouac's craft in order to do this sort of thing right. Well, it seems both Farrar and Gibbard have spent lots of time digesting the wonderful world of Jack Kerouac (including, according to various music sites, Gibbard re-enacting Kerouac's great Big Sur escape in Ferlinghetti's cabin), and I feel bad for anybody who hasn't experienced his works. I'm proud to be able to say that I stuffed On the Road, Dharma Bums, and Visions of Cody into my backpack in preparation for my first cross-country adventure in 1994, and my appreciation for his writing only grew. There's a soulful rhythm to Kerouac's prose, a literal dance that Farrar and Gibbard obviously love, and the result of their admiration is an album of music that not only pays tribute to the great novelist, but invites a whole new group of listeners into the wonderful world of the Beat generation (though many living poets and writers surely hate the label, I'm trying to encapsulate the movement of which Kerouac was an important participant).
If you like Son Volt, Death Cab for Cutie, Wilco, Billy Bragg, Dar Williams, or Martin Sexton (think of similar singer/songwriters) you're probably going to enjoy One Fast Move or I'm Gone: Kerouac's Big Sur. The entire album sounds like an honest labor of love. "California Zephyr" opens the record with airy guitars, a classic-sounding organ, and Gibbard's lighthearted lyrical style, working Kerouac's words into a gorgeous ballad for the open road. This is perfect music for a coastal drive. I think living in Northern California enhances the feeling of intimacy that is conveyed through the images in Kerouac's mind. Those of us who have seen and live near the areas he's describing will certainly have a different perspective from those who have not experienced these magnificent places (not putting down anybody outside of Cali, but people who live here definitely understand what I'm talking about). Nonetheless, even the despair of "Low Life Kingdom" sounds beautiful, with Farrar weaving harsh words into mellow, wispy guitar licks. This is Northern California Soul (as the Mother Hips would put it).
The Southern bluesy twang of the bassline in "Breath our Iodine" gives the song a sort of rhythmic locomotive feel. The sounds moves slowly, but steadily, and was the perfect introductory track for the documentary (Kerouac's Big Sur). The wide open, stripped down island vibe of "Big Sur" is elegant and inviting. This is also a great soundtrack for dinner with friends you haven't seen in quite a while. It will set the mood wonderfully. The title track continues the warm, full-bodied sound that fills One Fast Move or I'm Gone. It's a textural sound, a velvet-like flow that many alt-country fans should dig (think of the guitar licks on the Sling Blade soundtrack for example).
There's a darkness surrounding the music throughout the record that works in enhancing the literal mysticism of Kerouac's blessed writing style. His words can create pictures as well as any photograph, and both Farrar and Gibbard deserve to be commended for their efforts here. They have managed to craft a beautifully sincere musical tribute to one of the world's greatest writers. I have a feeling Mr. Jack Kerouac would have approved, and I wonder what Lawrence Ferlinghetti thinks of the record.
The entire record sounds lush and dynamic. Both Farrar's and Gibbard's vocals are clean and coherent. There are little bells and whistles on this recording (no auto tune here folks), which helps bring the soul of the words to the music, music clearly written with passion for Kerouac's syntactic beauty. I can not state this enough: This is sublime road-tripping music, or on sunset cruises. It's gritty and gorgeous at the same time, and the sonic integrity makes it a must own for Kerouac devotees and fans of these artists and their bands. I've been playing it constantly for weeks now.