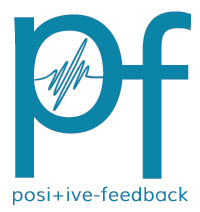 You are reading the older HTML site
Positive Feedback ISSUE
45

september/october 2009
RMAF 2009, Part 3
by Dave and Carol Clark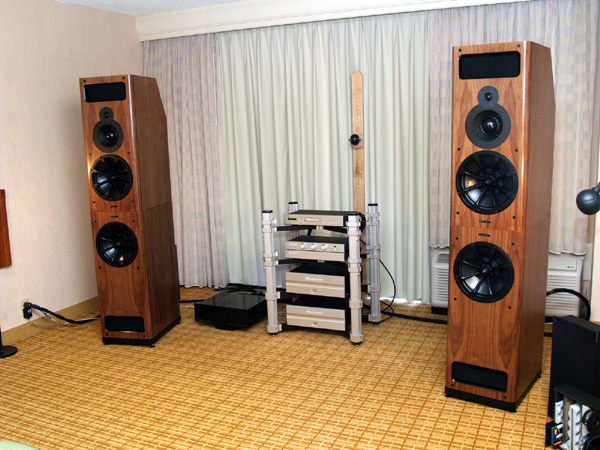 PMC fact.8 loudspeakers.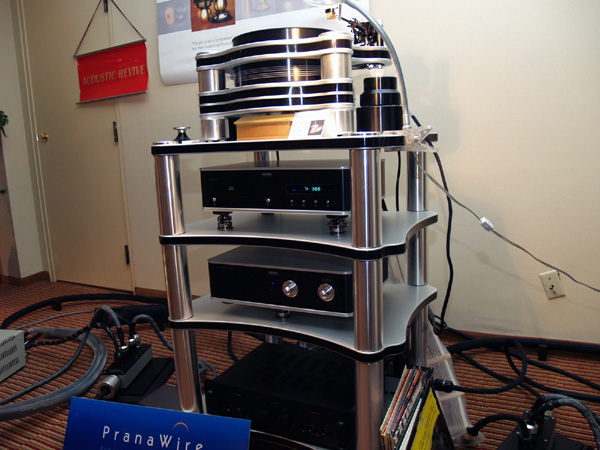 The Lotus Group with Prana Wire and a bevy of electronics.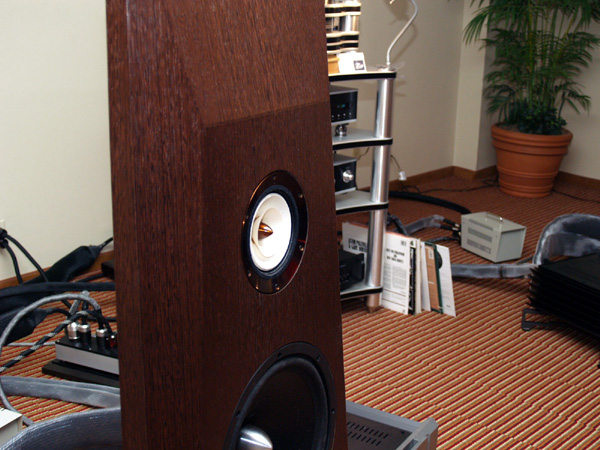 Feastex drivers in the new Granada loudspeaker from The Lotus Group.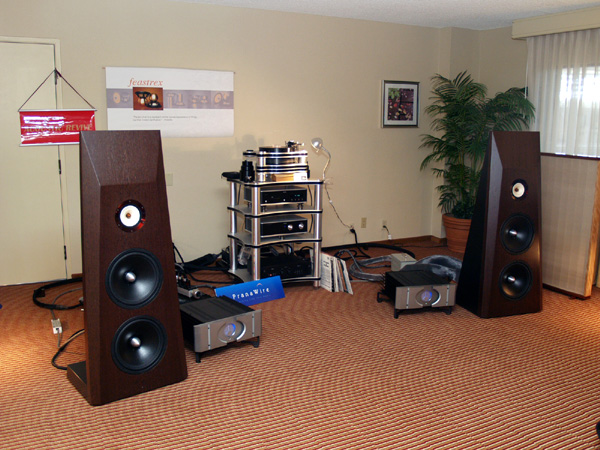 The Lotus Group with The Granada loudspeaker, Feastrex, Hanss Acoustics, Prana Wire, Oyaide, Acrolink, Acoustic Revive, Audio Replas, and fo.Q, Sound Mechanics.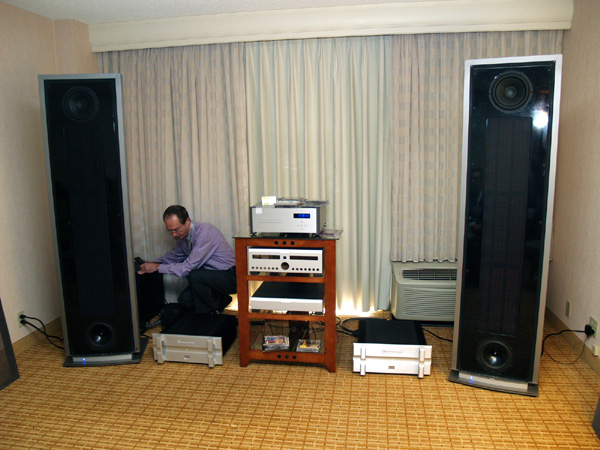 JansZen electrostatic loudspeakers, Bryston, Boulder, and Wadia.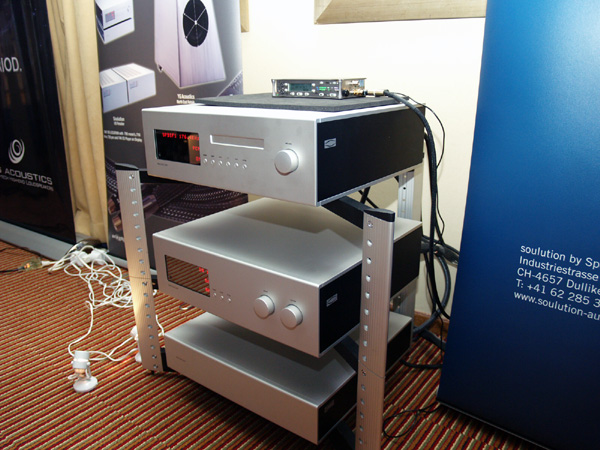 GTT Audio & Video with Solution electronics and Kubala-Sosna cables.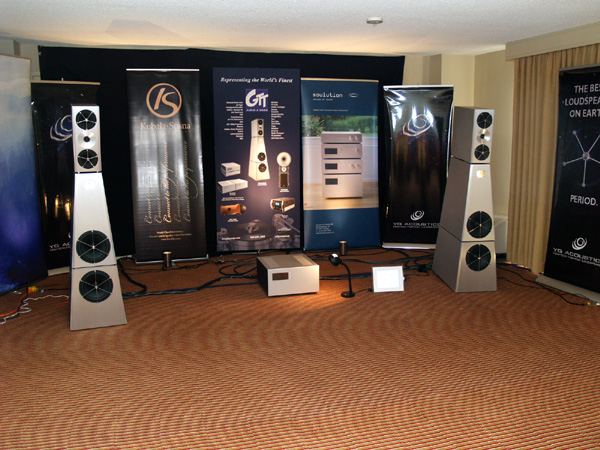 GTT Audio & Video also used YG Acoustics loudspeakers.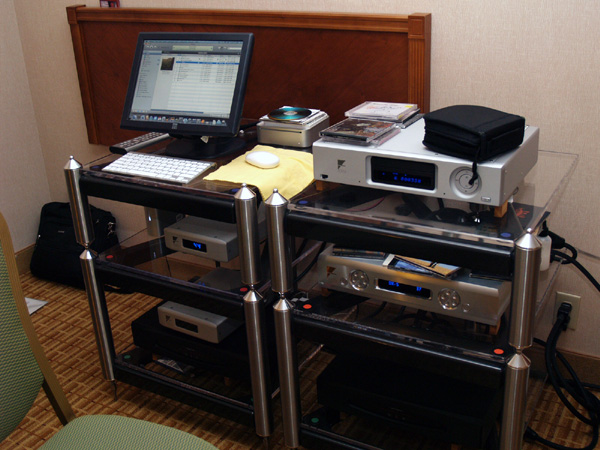 Ayre Acoustics computer music system and Grand Prix Audio.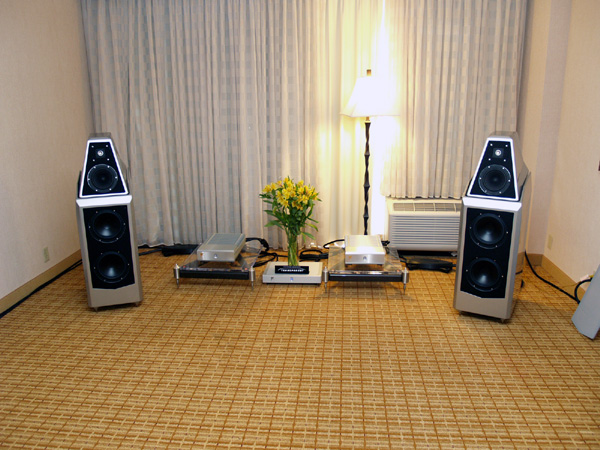 Ayre Acoustics with Wilson Audio loudspeakers and Transparent Cable.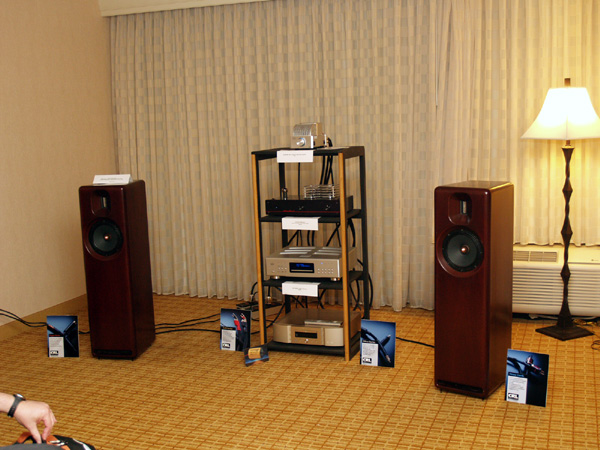 Sonist Loudspeakers, Cable Research Labs, and Glow Audio.
One of the many panels at RMAF, this one featured iPod and included Wadia's own John Schaffer, Jon Reichback of Sonic Studios, Steve Nugent of Empirical Audio, Steve Stone of The Absolute Sound, and PFO's own Michael Mercer.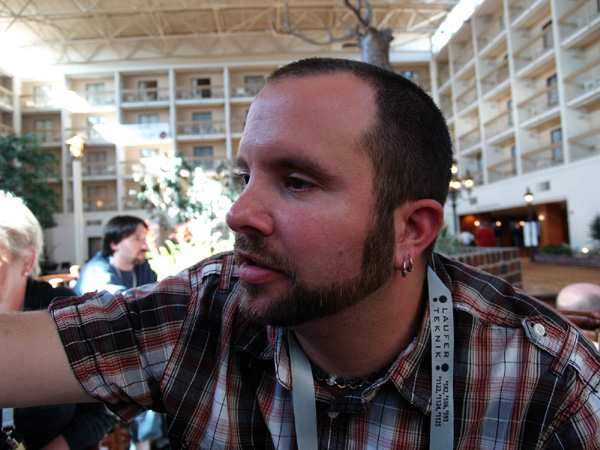 After the panel the crew met to unwind, Michael Mercer gives us his take.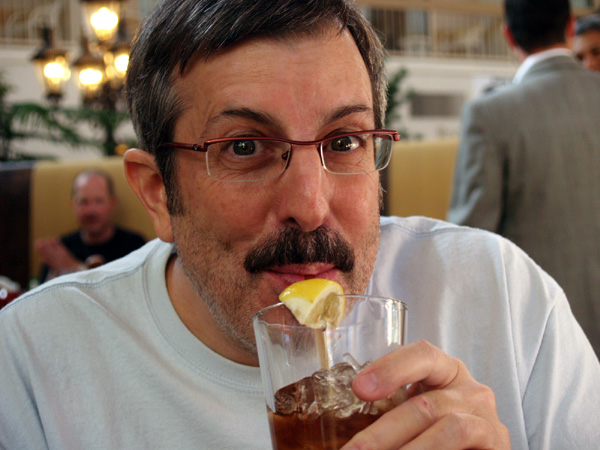 Alan Kafton enjoying an iced tea.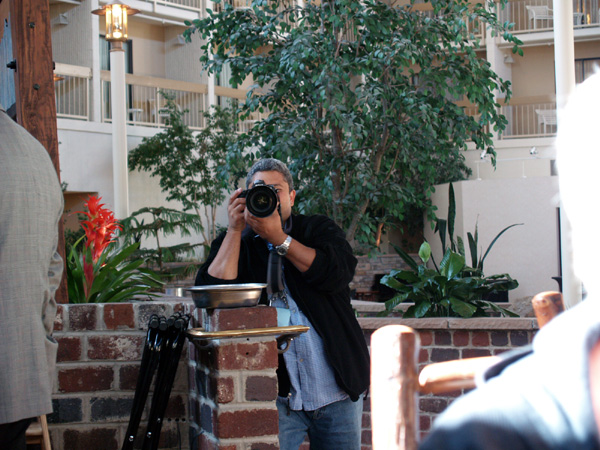 Wes Bender taking a shot.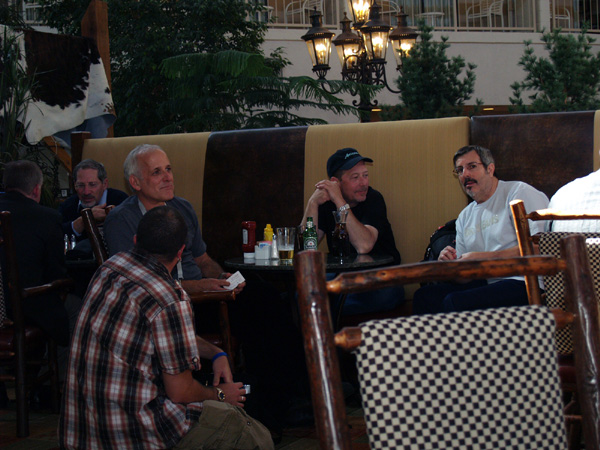 Alan Kafton and the boys from Sonic Studios talking as Michael looks on.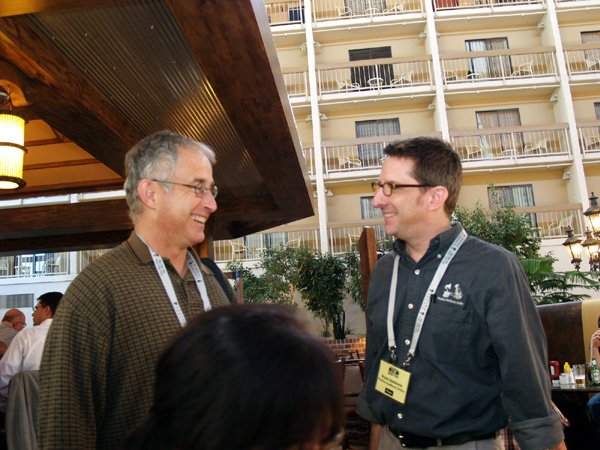 Dean Seislove 'the Neoteric Listener' chatting with Bryan Gladstone.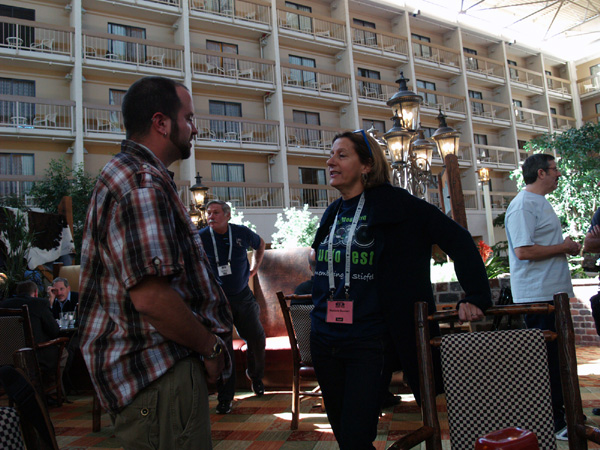 Michael chatting with Marjorie in the beautiful atrium area of the Denver Marriot.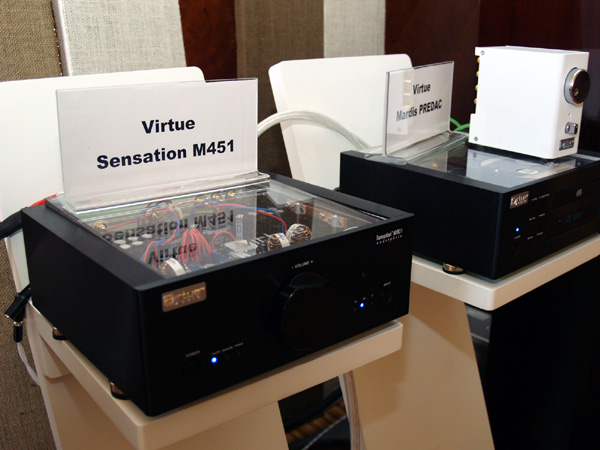 As the sign suggests, the Virtue Sensation M451.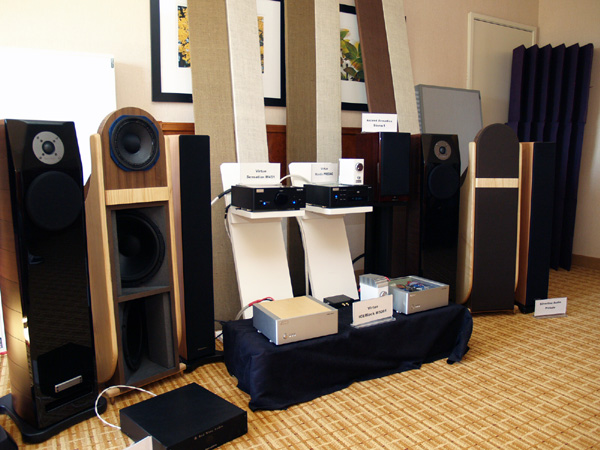 Virtue Audio Sensation, Mardis Pre/Dac/Phone, Piano CD, ICEBlock with speakers by GR Research, Usher Audio, Silverline, Omega, Ascend Acoustics, and Audioengine.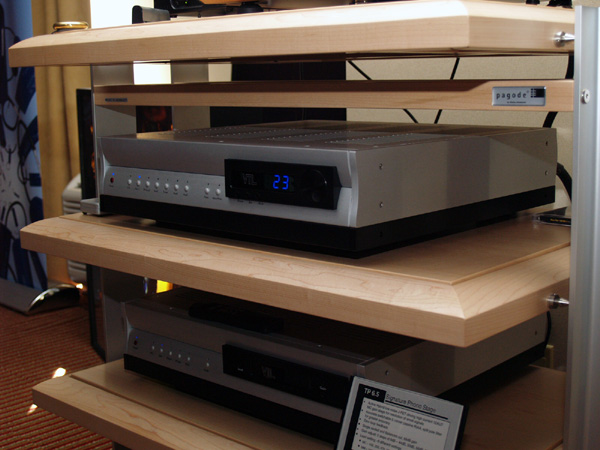 VTL phono pre amplifier.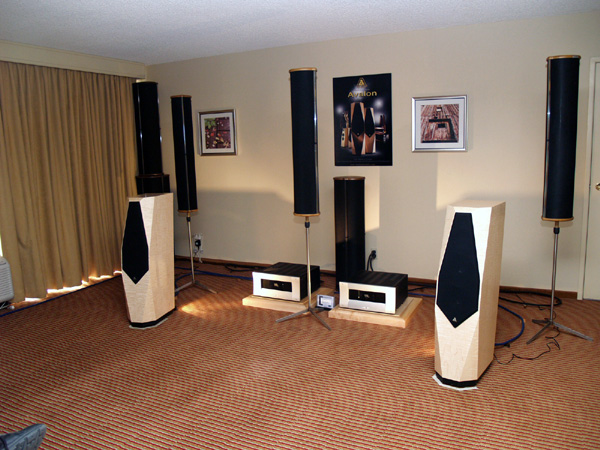 Blu Note Audio and Home Theater with Avalon Acoustics, Cardas Audio, VTL, and Original Recordings Group.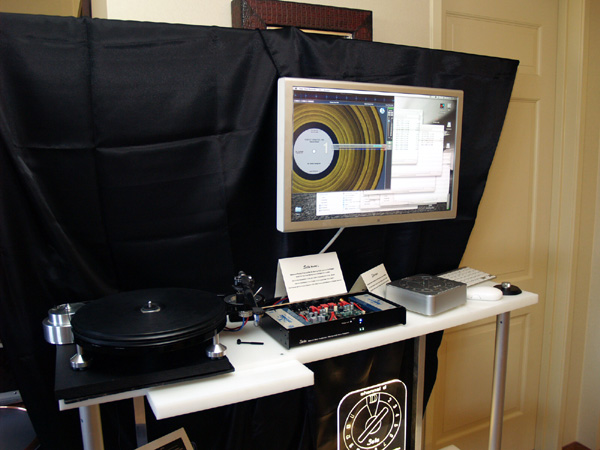 Serious Stereo And Channel D Software.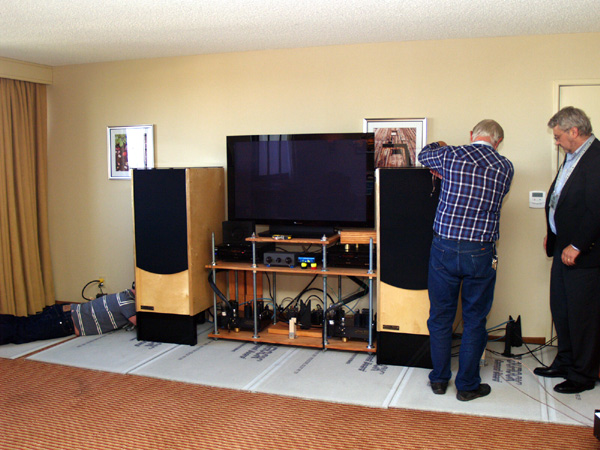 Another shot of Serious Stereo and Channel D Software.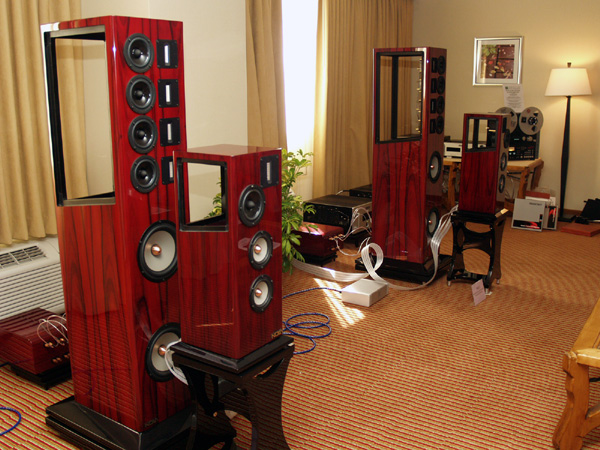 Nola loudspeakers. This room sounded great!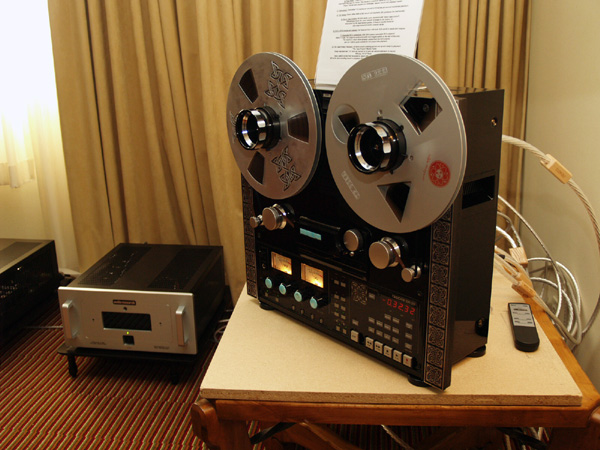 Reel to reel in the Nola room.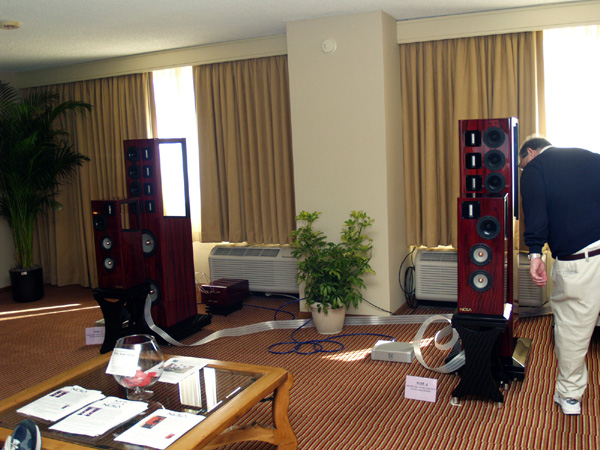 Nola Micro Grand Reference speakers in the front.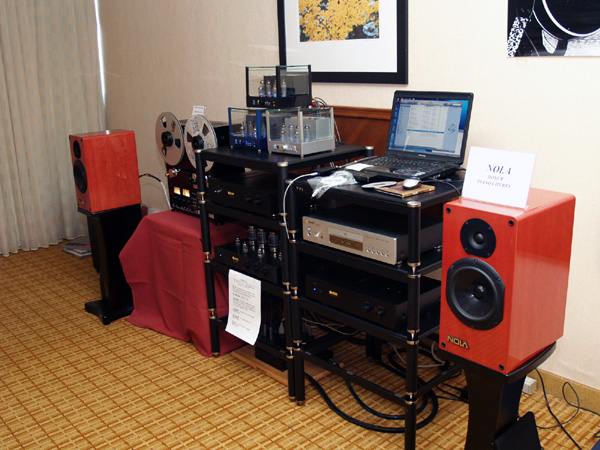 Jolida, Inc.