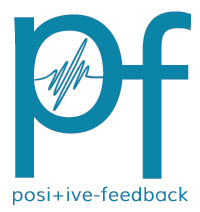 You are reading the older HTML site
Positive Feedback ISSUE
45

september/october 2009
Rachmaninoff Plays Rachmaninoff
by Tom Gibbs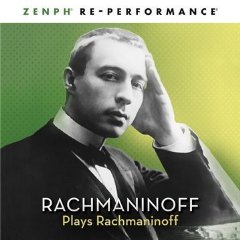 Zenph Re-Performance – Sony Masterworks/RCA Red Seal 88697-48971-2
Performed on the Steinway Model D SE Concert Grand Piano, restoration by Faust Harrison Pianos, New York, with SE reproducing system implementation by Richard Shepherd of Live Performance, Inc.
Earlier this year, in April, I had the good fortune to be invited by Zenph Studios to the debut recital for their new Rachmaninoff re-performance disc. With Raleigh only a few short hours from me, I couldn't resist, and within a few emails and phone calls, I'd somehow managed to not only get an invitation to the recital, but also got the once-in-a-lifetime opportunity to sit in on the recording sessions with Zenph's Dr. Anatoly Larkin and the multi-Grammy winning production team of Steve Epstein and Richard King from Sony Masterworks. And I got to spend some serious face time with Zenph's John Q. Walker, grilling him with all the latest scuttlebutt regarding this project from the Internet's high-end audio chat rooms! Needless to say, the entire experience was memorable and miraculous, and of course, having experienced Rachmaninoff re-performed live in the concert hall made the months waiting for this disc's release seem nearly interminable.
For those who may not be familiar with the Zenph process, it involves some seriously complex computer software that analyzes musical performances that were typically captured by outdated or inferior recording processes and then "re-performs" them on authentic instruments for recording under optimal conditions. While the technology isn't limited to the piano, Zenph's initial batch of recordings have been focused on classic piano-based performances and include the renowned 1955 Glenn Gould Bach Goldberg Variations, as well as jazz icon Art Tatum's classic Piano Starts Here. This new disc features the music of Sergei Rachmaninoff, from 78's he made dating from the 1920's through the 1940's just prior to his death. The actual instrument in use here is a magnificently restored 1909 Steinway concert grand that may actually have been played at one time by Rachmaninoff. The Steinway has been fitted with an SE reproducing system that was developed by Richard Shepherd in association with Live Performance, Inc., the industry leader in reproducing piano technology.
At the live concert event, you could truly visualize Sergei Rachmaninoff on stage, and this excellent compact disc preserves the impact of the performance as presented in Peace College's Kenan Recital Hall to a remarkable extent. The Zenph process preserves the original event intact—warts and all—so you get to hear Rachmaninoff playing just as he played so many years ago, including any mistakes or missed notes. And Rachmaninoff displays a dazzling technique here that's nothing short of amazing for a man nearing his seventieth year. His performances of his own compositions, including the Prelude in C-sharp Minor, the two Etudes-tableau, the Moment musical in E-flat Minor and Daisies are little short of revelatory; in a world where we've grown accustomed to hearing these pieces pounded (especially the Prelude) into our brains and psyche, it's incredibly refreshing to hear Rachmaninoff's own thoughts on these classic works. His transcriptions of classic compositions from the likes of Rimsky-Korsakov, Bach, Mendelssohn and Tchaikovsky are equally impressive; I was almost overwhelmed by his remarkably light touch with the two Bach pieces, the Gavotte and Gigue from the Violin Partita No. 3—somehow, I just never imagined Rachmaninoff having such an affinity with these most baroque of classics! And the program is framed with two paraphrases of works from Rachmaninoff's old friend Fritz Kreisler, the classics Liebesleid and Liebesfreud; both are delivered with a delicacy I'd never have previously imagined possible. How marvelous it is to hear Rachmaninoff play these pieces unhindered by substandard sonics!
I need to preface my next remarks with a very slight rant—Damn the Internet! Damn it! Why is it that those guys on the Internet – those nameless, faceless, monikered individuals always seem to know so much, so far in advance? As early as December 2008, I was reading rumors online in places like Audio Asylum that Sony was pulling the plug on any future Zenph SACD releases. Yes, of course, we we're witnessing the slow disappearance of SACD, as evidenced by the near-total abandonment of it by the major labels—like Sony! But the previous two Zenph releases, the excellent Glenn Gould and Art Tatum discs, were such incredible examples of what SACD was all about—it was just too heinous, too impossible to believe. So when, in April, I put John Walker on the spot regarding the rumors and this Rachmaninoff disc's potential release as an SACD, I knew immediately by his defensive response, and by the look of near bewilderment he gave me – that it was heartbreakingly true! While my three days in Raleigh surrounding the making of this recording were fascinating, uplifting and enjoyable, my heart sank at that moment—I've been trying to ignore the death knell that's been sounding for SACD for the last couple of years, but this was too much—it was just too close to me. When the advance copy of the Rachmaninoff disc arrived, it was a CD-R, no big whoop, but when the actual production copy arrived three days ago—as a Redbook CD—well, the harsh reality finally hit rock bottom: SACD is as good as dead. And what little pulse it's exhibiting at all will surely keep it confined to the barest of niche and specialty markets.
Don't get me wrong—I don't blame anyone at Zenph—I blame the shortsightedness of music industry executives and equipment manufacturers. We had it all within our grasp—a digitally-based, high resolution music format with incredible potential, and whether the music industry's downloading ills, the global economic recession or just plain greed is to blame, the end result is that a sustainable high resolution music format now seems like nothing much more than a dream some of us had. To quote John Lennon, "The dream is over!"
So how does the Red Book CD sound? I'd be totally lying if I didn't admit that my roller coaster of emotions surrounding this release deeply colored my first impression of the disc. When the advance CD-R showed up, I played the entire disc and did a series of quick compares with the overall sound of the Zenph SACD discs of Glenn Gould and Art Tatum. Of course my initial impressions were quite negative—the CD seemed thin and nearly lifeless when compared with the higher resolution discs. Of course, those were my first impressions, and nearly two weeks passed prior to the arrival of the production copy of the actual release. I'd calmed down a bit by then, and to my great surprise, upon first listen to the finished disc, I was pretty impressed at just how great it actually sounded. This immediately inspired me to compare the CD-R with the production CD, and they sounded surprisingly close, though the production CD seems to me to possess a bit more warmth and image depth versus the CD-R. But overall, in terms of Redbook CD quality, the disc sounds remarkably close in character to the SACD discs, though, of course, it really can't compete with its higher resolution siblings. And there's no multichannel option. That was, for me, one of SACD's great strengths—especially with recordings of solo piano—the multichannel option really helped to give a much more palpable illusion of the recording venue's acoustic versus the straight stereo version.
I've played this disc repeatedly over the last few days, and it's a remarkable achievement, and really takes me back to the April recital. But it's a double-edged sword; despite the fact that I'm actively enjoying this new Zenph release—in terms of Redbook CD playback, it's sonically stunning—I just can't help but dwell on what was and what could have been. And the April concert included so much more music that doesn't appear here; because of Zenph's dedication to the binaural tracks, you're only getting 34 minutes of stereo music, with the remaining 34 minutes comprising the binaural headphone tracks—which are great, by the way. But an SACD's increased storage capacity could easily have accommodated the additional tracks from the recording sessions, along with all the binaural content as well.
My advice to everyone who still loves music and doesn't spend their days glued to their iPods and MP3s—invest in the best DAC or stand-alone CD player you can afford, since it looks as though Redbook CD playback may be our best possibility of hearing much of the music that we love in some semblance of high fidelity. Buy this disc—it's a superb example of Rachmaninoff's (and Zenph's) artistry—just don't do yourself a disservice and play it on some cheap box! It deserves better. And for those who are fans of binaural playback, the included headphone tracks are a total blast! Very highly recommended!