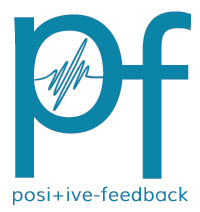 You are reading the older HTML site
Positive Feedback ISSUE
45

september/october 2009
Blitzen Trapper, Black River Killer
by Michael Mercer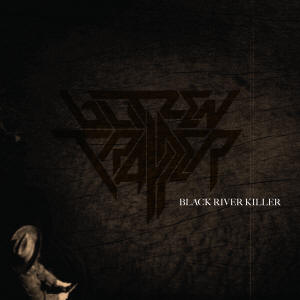 SubPop
Last night I watched Joy Division, the Documentary for the second time. The movie is a monument to documentary film-making, as it drew me closer to the story behind the band. Before I watched the film I had always pondered the sound of Joy Division. Being born in 1974, I was too young to experience their music before the death of Ian Curtis in 1980. However, I always felt (after all the reading, listening, and hearing about those formative years) that their music had somehow captured the energy of late-70's Manchester; the political tension, the crumbling of industry, and the music that was birthing a new kind of sound: What many today consider to be post-punk/new wave. Joy Divisions' sound and Curtis's lyrics acted like a looking glass into that time period for me, and I always found it easy to lose myself in the mesmerizing imagery of their music.
Does any of this seem relevant to Blitzen Trapper's upcoming release on Sub Pop; the Black River Killer EP? After all, the alt-country/cyber-bluegrass and folk sounds of Trapper are far removed from the deeply dark and mysterious rhythms of Joy Division. I am not attempting to compare the sound of these two bands, as far apart in years as they are in style. Rather I feel obligated to draw the parallels in their abilities to both capture the present and preserve it sonically for generations to come. Only time will tell, but I have a sneaking suspicion that no matter where Blitzen Trapper's success takes them commercially, they will be found and enjoyed by future youth.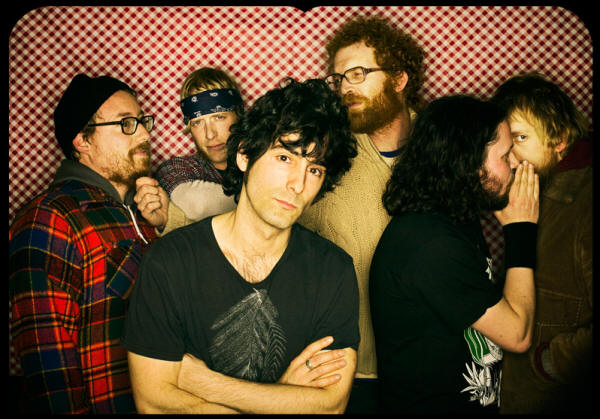 Now, the EP has apparently been available on CDR at Blitzen Trapper shows over the last year, and admittedly I have only been a Blitzen Trapper devotee for the last nine months or so. On old friend sent me a copy of "Furr"; the single off their last record (also entitled Furr). The song floats like smartly executed, sentimental 60's-style pop while managing to sound completely modern. It's very catchy, yet has a warm, cozy feeling to it. The song would have been right at home on the Garden State soundtrack for example; a killer compilation of songs featuring bands like Zero 7, Nick Drake, The Shins, Colin Hay and Simon and Garfunkel. "Furr" is one of those tracks you reserve for the playlists going to good friends and family. The kind of song you throw on when your buddy asks what's moving you lately.
The Black River Killer EP is a fine sampling of solid tunes from this group of musicians hailing from the Pacific Northwest. There is familiarity in their rhythmic sway, sounding something like an alt-country collision of the Jayhawks (from the Tomorrow the Green Grass era), early Phish (think Lawn Boy) and Wilco (before they got experimental). The title track kicks off the EP, and while the story is certainly a bit creepy (man turns into wolf) the bump of the drum beat and bassline, coupled with Eric Earley's breezy vocals open the tune up. The sonic marriage creates an infectious sound that lends itself to immediate head-bobbing and nu-hippie foot-tapping without a thought.
"Silver Moon" feels like a modern-day Crosby, Stills, Nash and Young song, with a touch of The Mother Hips. "Going Down" has this intrinsically indie type of sound, which is difficult to articulate in written words. Think of the soundtracks to Wes Anderson's "The Life Aquatic with Steve Zissou" and "the Royal Tenenbaums". Yes, I know not all of the songs were independent releases, but it's the vibe I'm going for here. It's the kind of track you drop on the portable ipod dock when sitting around a fire with your boys (or girls, or both). The sound glows with their distinctive signature, but has more of a vintage feel to it, especially the chorus. The airy, mellow poetry of "A Shoulder Full of You" is a nice breather, leveling the melodic energy of the record. The sweeping stereo panning of the vocals give it a classic touch, sounding a little like an America record.
They even conjure up sonic images of Jason Spacemen and Spiritualized during the introduction of "Black Rock". Earley's vocal styling here is more sullen. He almost huffs his words throughout the chorus like a mantra, and things get more spaced out. Here we find Blitzen Trapper's keen sense to switch things up musically before the sameness of the sound takes over. They bring it back into focus for "Big Black Bird"; the EP's closer. The sound here is, yet again, a brilliant concoction of their seeming respect for the past (think Allman Brothers meets The Band) and Blitzen Trappers own blend of northwestern folk rock with a twist of new school soul.
The sound of this CD is as enjoyable as the music. It is dynamic, airy, and has a texture that is silky smooth (perfect for an alt-country style record, pardon the classification). The drums are tight and punchy. All the cymbals are clearly detailed and the snare actually sounds like a snare! You can hear the belt of metal snares beneath the drum skin (try hearing that in a highly compressed mp3 file). Earley's voice has this whispy quality, even when he's belting, that makes him sound relaxed in these laid-back grooves. I've heard this detail get squashed on numerous downloads, so it was nice to get a proper sonic glimpse of his vocals. I don't have anything to harp about with regard to the overall sound on this record. Thanks to Sub Pop for their quality control!
There have only been a few bands this year that got me as excited as I have been lately; listening and diving into the unique sonic adventure that is Blitzen Trapper. I sincerely hope to see them live soon, and look forward to all future releases from these fellow poets of the northwest! They have certainly forged a magnificent sound, one that seems to honor all their influences without directly ripping them off, or seeming insincere in their quest to write good, solid music.