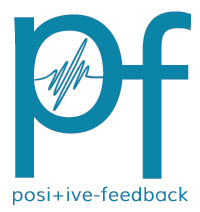 You are reading the older HTML site
Positive Feedback ISSUE
44

july/august
2009
Sonic Satori - Some Accessories for Your Audio/Music Toys
by Michael Mercer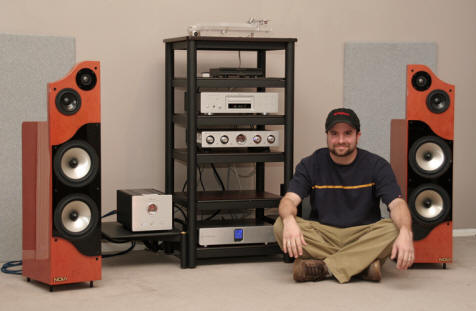 The moment passion and excitement turn into a hobby there is always debate amongst the devotees. Whether we're talking vinyl junkies, comic book fanatics, Star Wars fans or audiophiles, our opinions get weightier as our interest grows and knowledge follows. There are a few topics in hi-fi that always spur debate. Accessories and tweaks are amongst the top of that list. Audio enthusiasts love to argue the merits of their case, and sometimes we shoot ourselves in the foot as the result. The moment you become a band; a click, you begin to exclude others and you sometimes lose focus of the basic building block that brought you into this game in the first place! For some it was the love of music (admittedly the reason for my own obsession with all things audio) and for others it was the science and the equipment. Whatever the cause for your entry it this little twisted world, we all share, at the very least, one immediate goal: Performance.
Now performance can include many things; the truthfulness of the audible signal (whether or not we feel transported into the recording, or at least transported away from our listening chair), the ease at which our systems function (user-friendliness), or the overall behavior of our collective systems. I believe whatever you can do to bring your own system closer to your ultimate goal is a part of performance, and accessories can sometimes make all the difference in the world. The word itself is even up for debate, as ridiculous as that may sound! For the purposed of this article I'm going to share with you some items that I've found recently, that do not constitute a complete component themselves; meaning they don't play your media or produce a signal on their own, but rather help your other components to perform at their best (or closer to it). I consider the following accessories, as example: Signal cables, cleaning solutions, and racks or supports for equipment. The one exception here is my follow-up on the headphone amp section of the Style Audio Carat-Topaz USB DAC (already reviewed the DAC section earlier for PFO).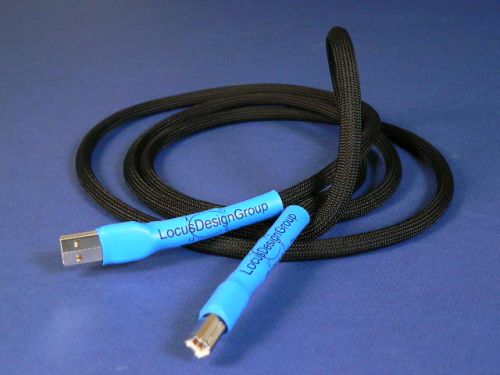 Locus Design Group USB Cables: Axis $549 and Polestar $249
www.cryo-parts.com and http://www.locus-design.com
I mentioned in brief the improvements the Polestar USB cable brought to the HRT Music Streamer+ USB DAC in my last hardware review for PFO (here's a link), and that was no joke. Now, admittedly, when my commander-in-chief Dave Clark told me about the cables from the Locus Design Group I thought he may have been putting me on a bit. I know Dave knows what he's talking about, and that he's a music lover just like me, but I could not imagine an aftermarket USB cable making a discernable difference in the performance of a USB device. After many hours of listening I must admit that I was entirely wrong in my assumption (yes, perhaps I should have known better at this point in my hi-fi career).
After my many hours of listening to music and constant A/B-ing I thought I had a firm grasp of the overall sound of the three USB DACs I was testing for last months review. During that process I had received both the Polestar and Axis USB cables, and I waited to introduce them into my system until I was finished writing the piece. I had told Lee at the Locus Design Group that I did want to introduce yet another variable into the mix, as I thought it may further complicate the process. Again, I was wrong! Installing the Polestar and Axis cables did not complicate matters (well, maybe they did, a little, as it made me think a little harder, and we don't want that to happen now do we), rather they made my musical experience, while listening through these DACS, more enjoyable!
The difference was so astounding I felt obligated to add a note to the review of the HRT Music Streamer+, and even suggest these companies align themselves as their products work together superbly! The first thing I heard was the seeming lowering of the noise floor during Death Cab for Cutie's "I Will Possess Your Heart" (off their Narrow Stars album), which was the last thing I was listening to as I buttoned up the DAC review. This song begins with a neat sonic trick: It sounds like somebody put their finger on a CD turntable, when the track was about to start, and they whipped the CD forward a bit (like the warp you'd hear when starting to scratch on a turntable). It zips into play, followed by a few, minimal piano keys and then a funky bassline; the drums and everything else comes next, gradually building into a fully bodied pop song. When I installed the Polestar I listened to the cut again, and it sounded different right out of the gate. The initial sound was more pronounced; it seemed to have more gain actually. It was as if I had removed a thick, dark cloth from the front of my loudspeakers. I went back again, to the stock cord, and then back, touching nothing else. It wasn't my imagination, of this much I can assure you.
I continued to experiment between the Polestar and my stock USB cord, using the Style Audio Carat-Topaz as my digital source (connected to my MAC) and listening to some of our favorite new albums of late, including records by Jack Johnson, Jason Mraz, The morning After Girls, PJ Harvey and John Parish, the Indigo Girls, and even some Eminem. In every case the Polestar seemed to snap the music into focus and, as my wife elegantly put forth as a metaphor: "It sounds like the sonic equivalent of cleaning our TV in the bedroom, especially after all that damn dust collects, and it's gross, then the image comes to life again." It is difficult to find any reason you wouldn't want to purchase this little addition, if you can afford it. For upping the sonic integrity of your USB audio devices, especially if you've spent a couple hundred bucks on the gear already. Why not unlock its full potential? You may be surprised at how much better it actually is.
The Axis was another level altogether, and when you look at the cable itself, you'll know where that money went. This unit is hand-crafted and Cryo'd by the designer (Lee at CryoParts). It has a distinctive, Transparent Audio/garden-hose looking thickness to it, and honestly I have never seen another USB cable like it. It's a bit stiff, so if your USB device has little weight to it, the cable may lift it from its base and suspend it, so it will take some messing around get it to stay. Once you do however, I'd equate the sonic difference to acquiring the next level up in amplifiers. Lets say your amp manufacturer (and there are plenty today) offers the same amplifier design but with more power in the next model in the series. They say power is clarity right? Well, the Axis seemed to provide even more clarity than the Polestar. The most distinguishable attribute being the bass response, which sounded fatter, more impactful, and overall just more girthy and present. The best recommendation I can give is that I refuse to part with my review sample, and so a fight with the wife is sure to follow this article, as we can ill afford even more toys at the moment!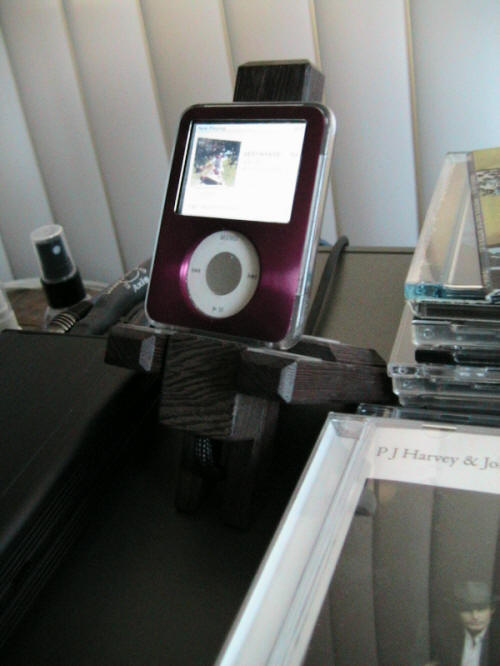 Whiplash Audio wooden iPod dock: $195
OK, so this unit is not necessarily about increasing performance first and foremost, but believe it or not it can indeed have positive effects on the audio output of your iPod! This wooden dock is hand-made by the folks at Whiplash Audio, and is a handy device. The unit actually folds like a little aisle, so it could be considered a portable item. I put that to the test during a recent trip to a distributor in Florida, and the dock kept together like a champ (and who knows what they subjected it to during the baggage handling process), and looked really cool sitting atop an Arcici suspension rack in the main listening room! While this may not be a consideration for most, we all know it is a consideration for some.
The interesting thing about the Whiplash Audio dock is that is bypasses the volume of your iPod, so your gain is ultimately controlled through whatever device you plug it into. Now, I won't try to fool you and say I know which cables and terminations they used, because frankly I don't, but the Whiplash Dock did out-perform the Monster iPod cable that my buddy brought along with him. We put the two side-by-side, and the dock seemed, well, less colored than the Monster unit. I won't say the difference was profound, but it was definitely detectable. One thing that was obvious was the lessening of the grain in the signal, the hash that seems to come with your generic iPod cable. Even my friend Russell; my youngest buddy, at age twenty-one, who is not an audiophile by any stretch (though he's getting there, hanging out with me and my wife) heard the difference. He is actually saving the money to get one, as it could actually serve him in his job (or lets say distract him, intentionally, from his job), which brings me to another feature of the dock: It props your iPod up, making the viewing of video from your desktop much easier.
This may seem like a useless feature, but when I heard Craig, the builder at Whiplash Audio, describe his inspiration for the dock I found it interesting. He told me that he was tired of using various things to prop up his ipod on his desk, as he liked to watch certain videos while he worked. He couldn't find a unit that suited his needs exactly, so he decided to build one instead. It doesn't hurt that Craig's website; Whiplashaudio.com is a little DIY paradise for headphone enthusiasts and audiophiles alike, so he has a place to showcase it. I was also pleased to see Craig sell a dock right off the display at the CanJam last month in Los Angeles, so my enthusiasm must be shared by somebody out there. If you're looking to get a little dock for your iPod, and the standard white or black plastic offerings don't suit your decor, support a domestic outfit that hand-makes their products. Check out http://www.whiplashaudio.com/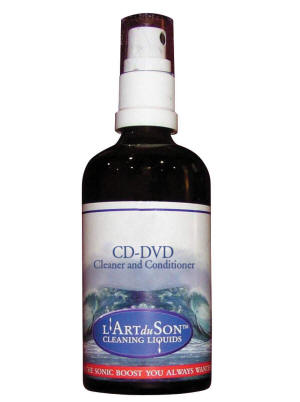 LArt du Son CD-DVD Cleaner and Conditioner: $55
Harry Pearson turned me onto this stuff years ago, and I have been a fan ever since. I ran out late last year, so I had not used to LArt Du Son fluid in quite a while. Remembering its performance, and the level of detail I had gained with its treatment of CD's (and on DVD films) I knew I had to get more for these review projects. The folks at themusic.com were quick to help me out, and I am thankful they were expedient on their delivery, because this stuff is so freakin' good. Whenever I use it I think of Nordost's famed ECO3 spray, which is actually a static-stabilizer, but the results are just as staggering.
Now it had been a while since I treated my CD's, so I was wondering if my observations of the LArt Du Son's effectiveness were overblown. My first A/B test proved I was not buying the snake oil. Using Donny Hathaway's "A Song for You", one of my all-time favorites, off The Donny Hathaway Collection on Atlantic—(original produced by Arif Mardin and Tom Dowd) the result was immediate and as transparent as newly cleaned window glass. The cascading piano keys that open the track were suddenly placed into the soundstage, slightly right and behind the right speaker. This recording is resplendent in its wide sound, which seems to be existing outside of the speakers altogether. His voice hovered above the piano, centered, but just a little to the right (as I always remembered), and I was lost in the raw magic of this tune. Before the treatment the CD sounded good, but not powerful, both in its dynamic range and overall emotional delivery, which I believe stems from the subtleties of Hathaway's voice.
My other acid test was a song I hadn't heard in a while, but had been thinking about for the last two weeks: "Iris", the once hugely popular single from the Goo Goo Dolls best selling album dizzy up the girl. You couldn't run away from this song in 98, it was on multiple soundtracks and television shows. The reason it was such a catchy, radio-friendly hit was those smart string arrangements encircling the rock beats and John Rzeznik's emotionally charged lyrical delivery. The build and breakdown of the song made you want to run out and hug your best friend. Before the LArt Du Son cleaning those strings were jammed into the soundstage, with no definition or air in or around them. The product pulled them through in great detail, and help punch the moving edge of this track through the hi-fi. Overall I'd say the LArt Du Son is the most effective CD/DVD cleaning solution, free of apparatus, that I have encountered thus far in my audio quest.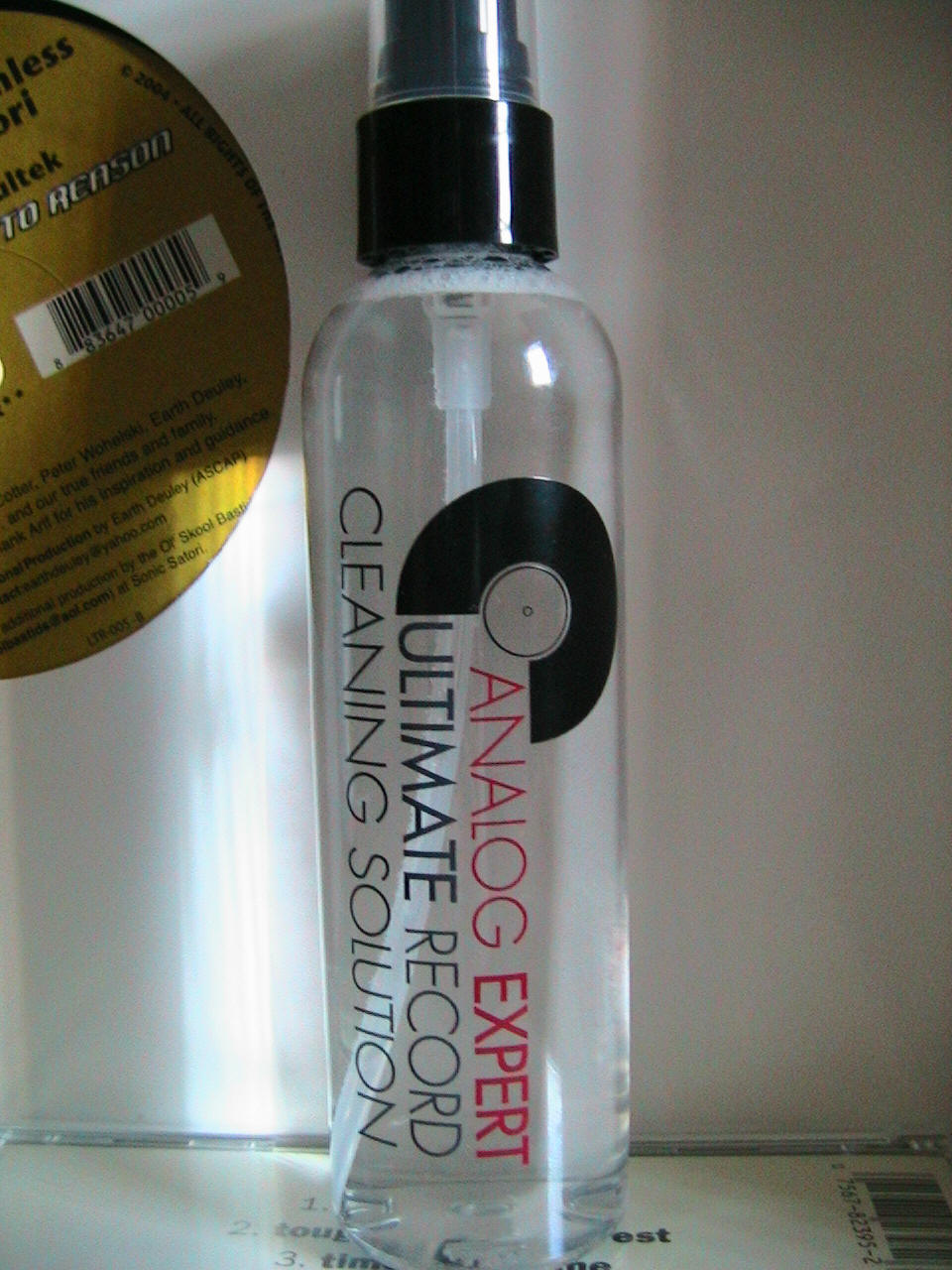 Analog Expert Ultimate Record Cleaning Solution: $19.99
The Analog Expert Ultimate Record Cleaning Solution is the brainchild of Marc Silver, owner of Soundscape, right here in the Bay Area (Santa Rosa). Marc has been in this business for over thirty years now, and knows more about turntables; how they work and how to fix/dial them in than most people in this game. He can also acquire just about any old model (and many exotic) stylus, numbers that few dealers even know still exist (keep in mind, if needed give him a shout). I actually worked for Marc at Soundscape for a few years when we first got to Northern Cali, and I can honestly say I learned a great deal about the audio retail business from him. I walked back into the store recently, and Marc presented me with his new product. I was pleasantly surprised to be presented with the final product packaging, including spray bottle and micro-fiber cloth, all for $19.99. It's good to see knowledgeable people get into making things that bring their experiences to bear.
The Ultimate Cleaning Solutions comes ready to go. The cleaner was simple to use (of course) and what struck me first was the speed at which it disappeared after wiping it down. I wasn't left with small wet spots and water hanging off the end of the 12". Marc states this is an all-natural product: "It's actually a green product, if you want to go there" he said to me recently on the telephone when I was asking about the ingredients. The bottle does in fact state "non-toxic and pH neutral" on the bottle itself.
We've moved recently (well, two years ago to be honest) and there is still a great deal of my vinyl in the garage, so cleaning everything I want to play is a must lately. My VPI turntable is still in storage, but I have since borrowed a Technics to play my wax. Whatever you may think; this baby, with an Ortofon cartridge, is sounding just fine believe me. I didn't want to do this, save killing my stylus, but in order to test the solution I did some before and after tests. The results were just like putting the record through a decent cleaning machine, like the Nitty Gritty. The needle was able to find and stay in the groove nicely, the noise floor dropped like a mortar, and I felt like the concept was worth far more than twenty bucks! There are cleaning solutions out there that are three times the price, that I have owned, that simply do not work as well. They leave a residue of some kind, and that bugs me a lot. This product did its job wonderfully, with easy clean-up and no hassle. Now, if you were to use something like the Clear Audio machine, you'd be in much better shape, but I would think you should, being that machine costs over ! So give Soundscape a shout or an email: http://soundscapeav.com/ (and if you should deem the website in need of a cyber make-over, please let them know). Believe me this fluid is a steal, plain and simple.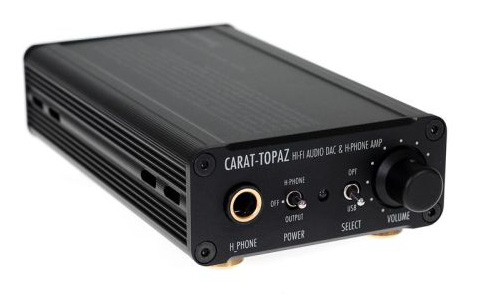 Styleaudio Carat-Topaz USB DAC/Headphone Amp: $449
As I stated in the beginning of this essay: I have reviewed the DAC's performance in last month's issue of Positive Feedback. I committed to cover the headphone amplifier section at a later date. After spending a great deal of time listening to the Carat-Topaz, via my Grado SR-120 and Sennheiser HD-490 cans I can now say the Topaz is an all-around good buy. For this cost you get, not only a USB DAC (as many of the better USB DACs on the market only function as such) but you get an additional digital input (optical) and the headphone amp! You could actually use this as an outboard DAC to better your cheaper CD deck or even a DVD player (like the Oppo for example). That's a decent offering of features, and it has its own power supply; no USB-delivered power.
I admit that I do not listen to headphones at home frequently, unless I'm spinning tech house on the 1200's that is (which is not actual listening, merely cueing the next record for beat-matching). However, on a night when I think I might disturb Alexandra (the wifey) I fall back to the headphones. I always take those opportunities as a way to really connect to some new releases, as well as digging through the classics! Call me old school, but Pink Floyd records are some of my favorite choices for headphone listening. The music really draws me into their audibly cosmic, intricately crazed sonic world.
The Topaz incorporates two TI/Burr Brown OPA2134 Op Amp's for the driver section, "allowing the Topaz to comfortably drive any headphone from 32ohm to 300ohm"—says the Whiplash Audio website (an official dealer for Style Audio). I'd say they made the right choices there, as I found myself imagining I was back in high school, sitting in my room during early morning hours while listening to Floyd's Momentary Lapse of Reason and Animals! I had read a review somewhere, I can't remember; where the reviewer felt this didn't have enough juice to properly drive his headphones. I didn't have a problem with the gain level. Things got plenty loud for me, and I honestly do not know what the other reviewer was using. I didn't hear anything worth complaining about during those listening sessions, and Momentary has one my favorite rock-rolls lyrics: "could blow the soul right through the roof of the night" so I'm always deep into this music.
I think the nuance of a female's voice is not as easy to nail on headphones, and some amps fail miserably in this regard. For this test I brought out Carol King and Tori Amos, both distinctive voices of their respective generations, and fine examples of some of those decades best female artists (hell, some of their best artists period). "Precious Things" on Little Earthquakes is an amazing looking glass into the dynamic sound of Tori Amos. The driving combination of her forceful piano playing, a thumping drum mix, and commanding (yet delicate at times) lyrical style makes this song an excellent challenge for the headphones and amp section. It did Amos justice, and even picked up the subtle reverb trail that many amps tend to cut short.
When I mentioned Carol King I bet you thought of the record I selected (if you're over the age of thirty). C'mon, Tapestry is the quintessential Carol King record! What song do you think I focused on? You guessed again. Now, Aretha did an amazing job with "(You Make Me Feel Like) A Natural Woman", but King wrote it, so she approaches it from a deeper place. No; I wouldn't go so far as to say her version is better. Moving on: Later in life I noticed the mix style here was a bit strange (but commonplace for the day) as it split the piano between the speakers. It does however put her voice right in the middle. The Topaz captured everything I could want from this record on headphones. The piano was dynamic and had this wonderful natural decay, while the bass was tight and full. King's voice was sweet and soulful, controlled and downright beautiful.
With more and more of us using our computers as our digital music portals, libraries and cyber-radios (via streaming, downloading, Twittering, You-Tubing, getting music through everywhere imaginable) we need to be considering how to get the best sonic integrity through the audio output of these devices. It doesn't take a thousand bucks, and if you love music it's worth it to be sure you're getting more of the music you love in a better way. We upgrade our cables and players right? Try out the Carat-Topaz from Style Audio; I don't think you'll be disappointed..