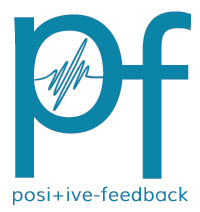 You are reading the older HTML site
Positive Feedback ISSUE
44

july/august
2009
The Future is Here - Audio Still Rules
by Karl Lozier
Swan Lake – Pytor Tchaikovsky. Paris Opera Orchestra. Vello Pahn, Conductor. Opus Arte Blu-ray OA BD7001 D
La fille mal gardee – Herold/Lanchbery. Royal Opera House Orchestra. Anthony Twiner, Conductor. Opus Arte Blu-ray OA BD7021 D
Die Walkure – Richard Wagner. Staatskapelle Weimar. Carl St. Clair, Conductor. ART HAUS Blu-ray 101356
This is my and our first foray into Blu-ray audio. The music on all three of these recordings is quite well known to classical music lovers. The possible exception is the Herold/Lanchbery collaboration. Pushing my memory, I think it may have been the famed J. Gordon Holt that helped introduce that music as very melodic and extremely well recorded and I believe I still have a copy hidden in one of my record cabinets. Yes, on English Decca, found it, in pristine condition featuring the same orchestra as above though conducted by John Lanchbery. That brings back memories; maybe I won't put my collection up for sale. Anyhow, the music is still very melodic, light-weight and immediately appealing. If you bother to let the video portion play, you will be visually treated to a great take off on opera or a spoof of it. The setting is a farm and everyone is dressed appropriately cute even down to the chickens. Do not miss it. The sound is full, rich, pleasing with just a touch of hash in the extreme top end at times probably due to being recorded in PCM 5.1format. This is a rare little gem!
The sound of the Swan Lake recording could be described the same way as the above release. Here the new Swan Lake production features the most famous and beautiful ballet music ever composed. If you happen to watch the recording, you should be stunned at the great dancing of the large cast and perhaps the most beautiful costumes ever in my memory.
The audio quality of this Wagner music drama is a bit superior to the other two and probably due to the dts-HD 5.1 audio format. The extreme top end is a bit cleaner and smoother than the above two PCM format releases. It takes attentive listening to catch that since I have found watching the video action somehow leaves the audio evaluation a bit submerged. Here the video was not to my liking due to the unexpected and unusual costuming choices. The soloists have excellent rich and powerful voices and the orchestra comes through in a like manner while featuring fine brass playing and definitely superior to their Liszt recording also found in this issue's reviews.