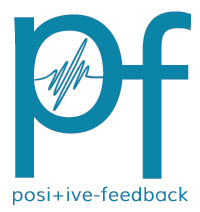 You are reading the older HTML site
Positive Feedback ISSUE
43

may/june
2009
Tom Lyle's Vinyl Column
For my first time out reviewing records for Positive Feedback Online, I'll tackle some reissued wax that's been pilling up around here: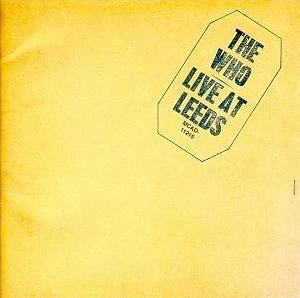 The Who Live at Leeds
One would think that an album that I've been listening to constantly since I was about 15 years old would wear a little thin by now, yet this album has definitely stood the test of time. In recent years I've been digging the Deluxe Edition double CD issue that includes the entire 1970 show at Leeds University, so coming back to the LP's single disc snippet of the concert is somewhat of a letdown. But not a letdown enough that it hasn't stopped me from listening to this new pressing of the LP about every other day since I've gotten it. Classic Records has done it again, extracting every nuance from the original tape, crackles and all (from a bad mic or guitar cable?) thus producing a reissue that's better than the original. Of course Classic has included the large number of inserts in the bootleg style folder-like album cover, but the packaging isn't what stands out here—it is the excellent sound quality that they've managed to deliver, brilliantly presenting an album of kick ass Maximum Rock 'n' Roll from a peak period of The Who's career. My original pressing on Track doesn't even come close to measuring up to the explosive sonic content contained within the grooves of this LP. I guess it wouldn't be a good thing for any phono cartridge, but to coin a phrase, it is as if the grooves of the LP were cut so deep that you can see them penetrate through the vinyl to the other side of the record. Entwistle's zingy Rotosound bass string's metallic thud will test the limits of your speakers, and Moon's thrashing kit stands out amongst the bedlam like a syncopated pack of lit fire crackers thrown into a running clothes dryer. A great recording, a great pressing, and a great period performance that makes for a nearly perfect rock album.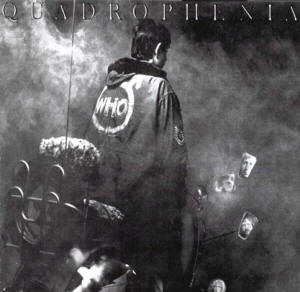 The Who Quadrophenia (Track Deluxe Double 2657 013/Classic Records)
The vinyl reissue of this masterpiece of a rock opera is long overdue (OK, not as masterful as Tommy, but we're splitting hairs here). Over the years there have pressings of LPs and CDs that only hinted at this album's sonic potential. Their overall sound was still good enough to give the sense of an oncoming train in the climatic sections (which there are quite a few), but there was always something missing. It was quite a shame, because there are some great tunes such as "The Real Me", "The Punk and the Godfather", "5:15", "Love, Reign O'er Me", and quite a few others. The sound quality of the versions I've heard and currently own (a couple of different domestic pressings, and the much improved mid-1990s re-mastering on CD) were a little deficient in the frequency extremes and a bit flat sounding. I usually ended up listening mostly in the car and portable players. Such is life. I had high hopes that this Classic Records reissue would be a step up. It is.
As usual Classic has done an excellent job of pressing a pair of thick, super quiet, flat LPs. The thick gatefold record jacket and LP-sized inner booklet bound to the spine is top notch. When the record is spinning, there is now bass that shakes the room, especially the low end of the many sound effects such as the realistic sounding beach scenes. Entwistle's bass guitar doesn't reach as low as I had hoped, but it is much improved. The horns sound like real horns, and when Townsend plays his clean electric guitar it cuts through the sometimes complex mix like a hot kickstand through fresh blacktop. The dynamic range is also improved; and the separation of sounds and instruments is better than any other version that has come before. Still, on this sometimes typical 1973 mix Moon's drums are a little too muffled for it to be a showpiece, plus, there is more than a bit of sparkle missing from the highs. But all in all, this LP reissue should be considered a new reference for this classic album.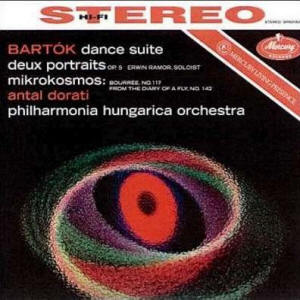 Bartok Dance Suite for Orchestra, Two Portraits for Orchestra, Two Excerpts from MikrokosmosAntal Dorati conducting Philharmonica Hungarica Orchestra (Mercury SR90183)
I'm not about to profess to be a Bartok expert, but it seems to me as if the Hungarian born Antal Dorati is one of the best interpreter of his works on record. His version of Concerto for Orchestra with the LSO on Mercury rivals Fritz Reiner's on RCA of the same vintage, and some would say it is better. His versions of these lesser known pieces on this Mercury Living Presence reissue from Speakers Corner on 180g vinyl make a good case for delving deeper into his catalog. This performance was taped in Vienna in 1958, and other than the tape hiss it sounds as good as a recording as any modern day digital affair, and so good it is almost distracting.
Dance Suite takes up all of side one, and although it is somewhat brief it is good enough reason for acquiring this slab of wax. It is steeped with folk dances from Eastern Europe (although I would have never know this unless told) filtered through Bartok's fertile imagination, and end up sounding very representative of his angular style. The second side's pieces are not as good, but are still very listenable, the Mikrokosmos suite orchestrated from a piano score by Tibor Serly (with the composer's approval). It's a pricey disc, but still worth it for the Dance Suite.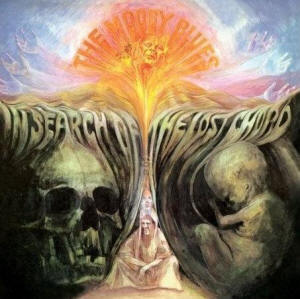 Moody Blues In Search of the Lost Chord (Deram, no catalog number listed)
The less said about this record, the better. I don't mean the material on this 1968 mellotron-laden flower-power era nugget from this venerable UK outfit, but the pressing.
I'm a sucker. I'm record shopping on the internet and I read "180 gram import pressing" and I assume that it is an audiophile grade issue. Nope. It sounds as if this pressing from Holland was sourced from a 9th generation master tape stored in a wet basement. The original domestic Deram/London pressing blows it away, as does the plain vanilla CD issue. You have been warned. I wish I was.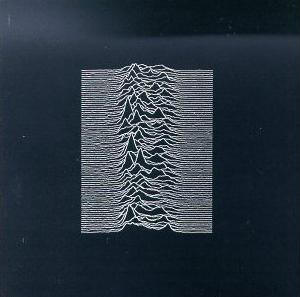 Joy Division Unknown Pleasures (Factory Records FACT 10)
This is a great pressing of a great album reissued by Warner/Rhino, recorded in 1979. Their first album needs no introduction to anyone even slightly interested in the Manchester, UK late 70s/early 80s post-punk scene's most desolate bunch of pasty-faced soot-breathers. The sonics on this disc are better than any of the CDs and LPs out there—I've heard a number of different domestic and import versions of both formats over the years. The essential bass guitar provides a good portion of the tune's melodies, and I've never heard it with such deep, pitch stable clarity as on this pressing. The mids sound as transparent as a master tape, and you can almost taste the tape saturation in the treble. Even though the vocals are extremely processed there is a certain "rightness" and clarity about them. The vinyl isn't as silent as some audiophile-type pressings, but it isn't bad at all. Still, when all's said and done, this is as close as you are going to get to being in the studio's control room with them during the mixing sessions.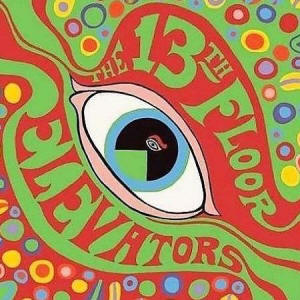 The 13th Floor Elevators The Psychedelic Sounds Of (International Artists LP 5218/Sundazed Music)
I guess there are four types of music aficionados:
1. Those who never heard of this band or album.
2. Those that have heard of this band and might recognize their 1966 minor hit from this album "You're Gonna Miss Me".
3. Those that respect this band, album, and song but regard it as a novelty period piece, and
4. Dedicated fans that worship this band from Austin, Texas, their lead singer and main songwriter Roky Erickson, and regard Roky's and the band's drug-fueled demise as heartbreaking. I am a proud member of the forth type.
I've been listening to this album since I've discovered it in the used bins in the late 1970s, probably before most of my tail-end-of-the-baby-boomer peers heard it. But I was at first confused – confused by the combination of the male Janis Joplin-esque vocals, the reverb-laden lysergic neo-surf guitar, and the "electric" jug playing. But I soon learned, as you will, too (if you give it a chance), that this album is way more than the sum of its parts, and quite a work of genius at that. "You're Gonna Miss Me" is just the tip of the proverbial iceberg, and delving deeper into the album will be rewarded by songs such as the trippy "Reverberation (doubt)" and the haunting "Kingdom of Heaven".
Sundazed has gone one further than most re-issue labels by digging up the rarer mono master. And as it was often common in those days, it is probably the only mix that the band was actually present for—the stereo mix left to the suit and tie clad studio engineers. The mono mix is hardly just the sum of the two channels, and is definitely worth hearing. But does this re-issue better the stereo original that I own? No, it isn't, but it surely has less surface noise, that's for sure. And it beats the hell out of the flat sounding CD reissue, that's doubly for sure. You probably won't end up with flowers in your hair and love beads around your neck, but it's unquestionably worth the journey, and worth purchasing—and listening multiple times until you finally "get it".