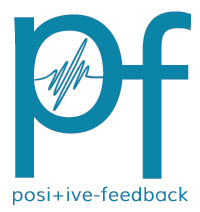 You are reading the older HTML site
Positive Feedback ISSUE
43

may/june
2009
CanJam 2009 - Los Angeles
by Dave Clark
Lot's to see and a great crowd. Never been to one before, but since it was local... hey, why not? Besides, PFO writer Michael Mercer came all the way down from Northern Cali and so, off to CanJam we go.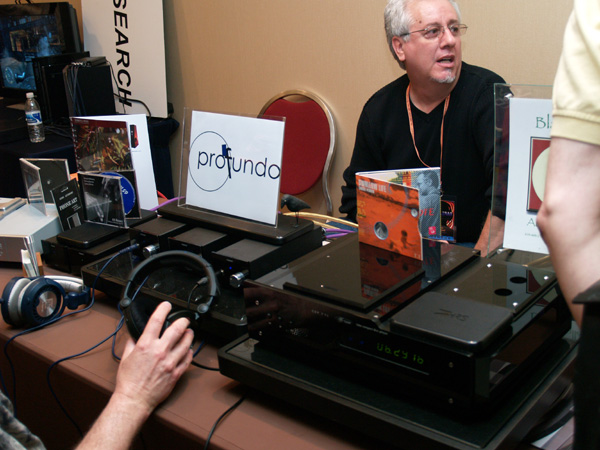 Profundo/Black Bird Audio showed the Heed line. Nice and quite affordable too.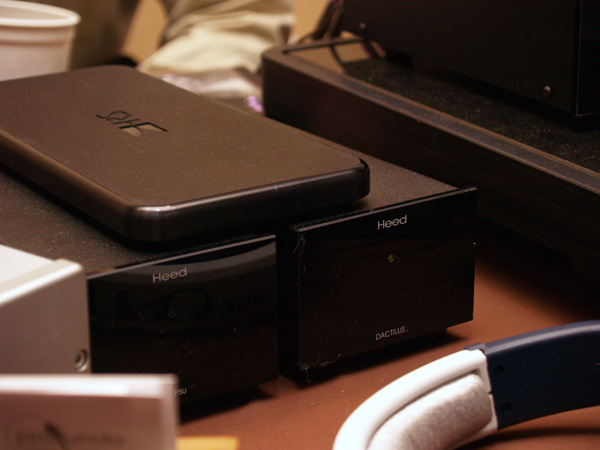 The Heed DAC.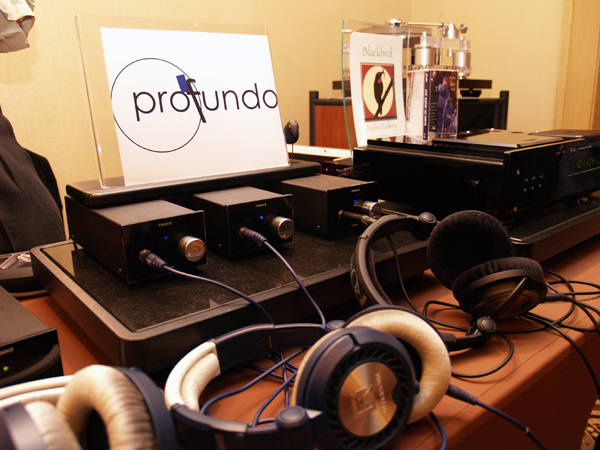 Heed headphone amplifiers.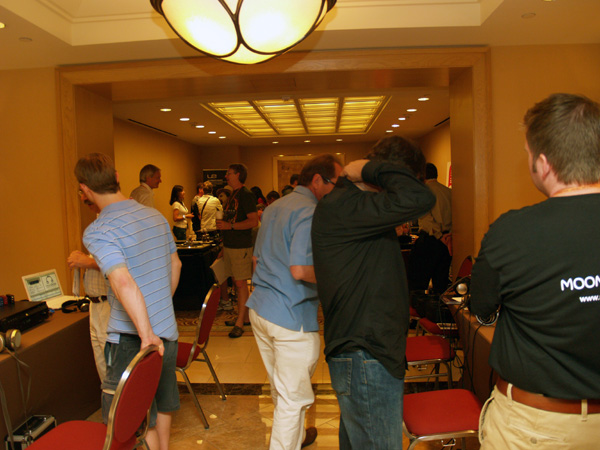 The healthy crowd in one of the exhibit rooms. Nice thing about a headphone show... don't have to hear other peoples' choice of music!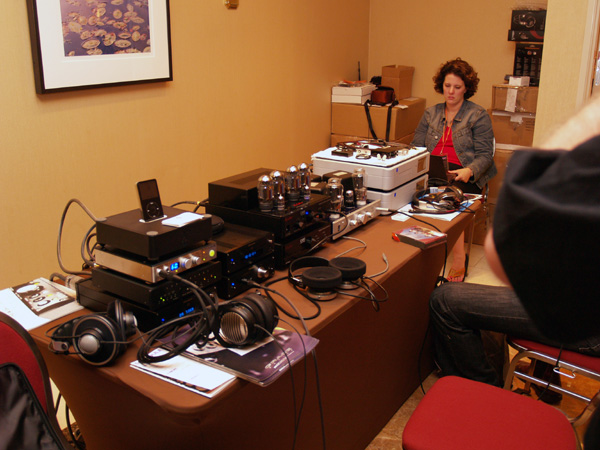 Moon Audio brought the whole shop. From the new PS Audio player to that from Cary (the Exciter Series) they had a bit of everything that could be used with headphones.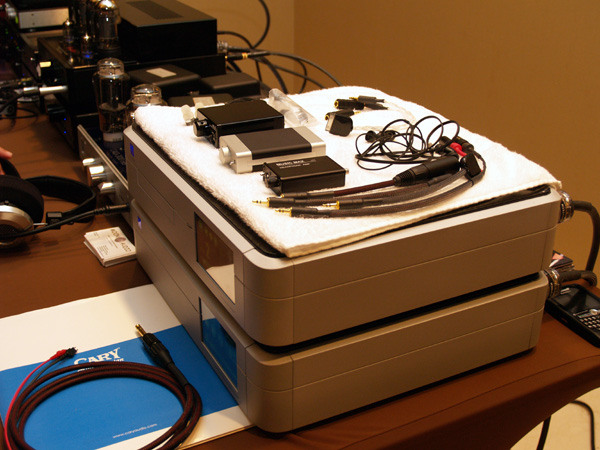 PS Audio.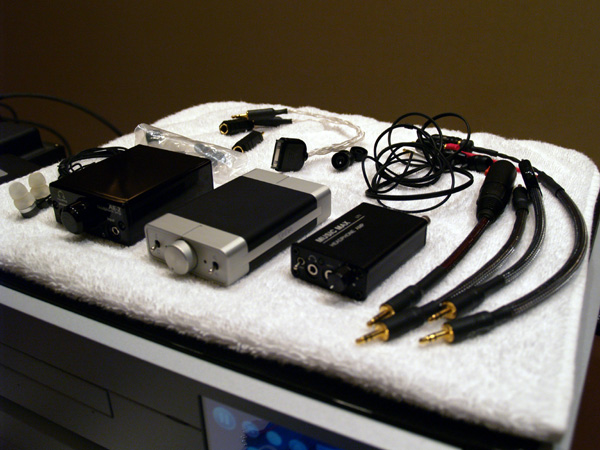 Amplifiers and cables galore.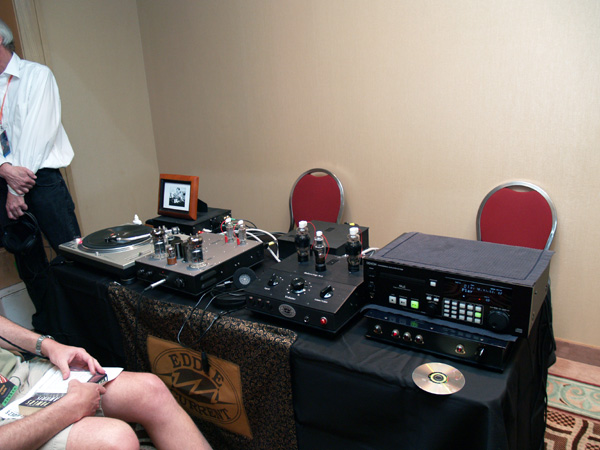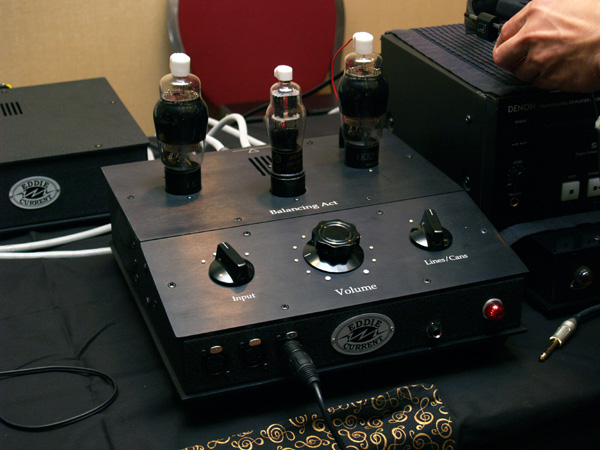 Lots of tubes... NOS for sure.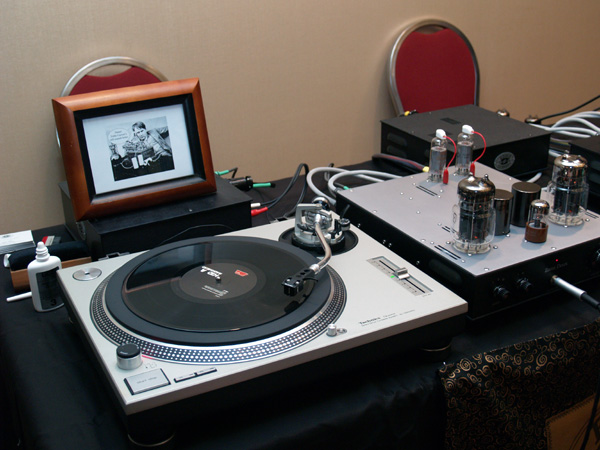 And analog.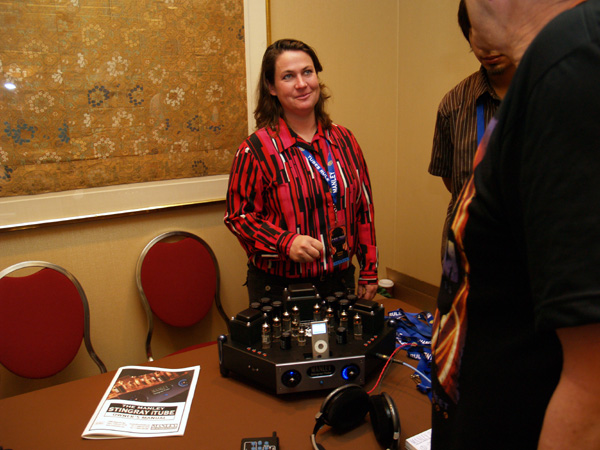 Speaking of tubes... Evanna Manely with the Manely Labs integrated and iPod dock.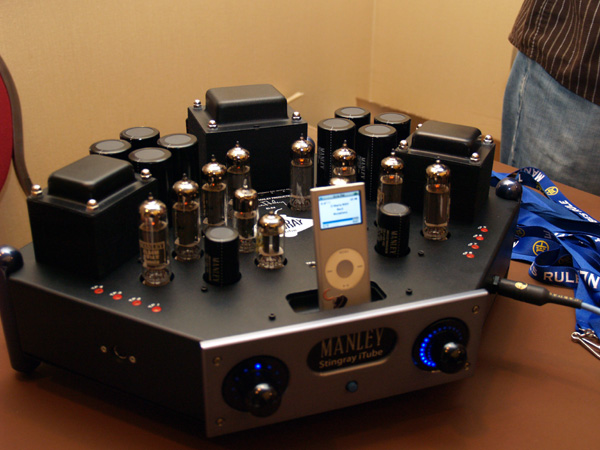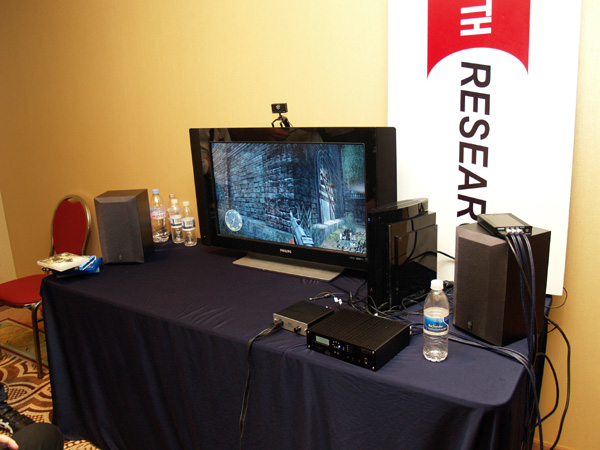 Not so much for the gamer, but the amplifier tracks the listener's head shifting the localization of the music... or evil villains!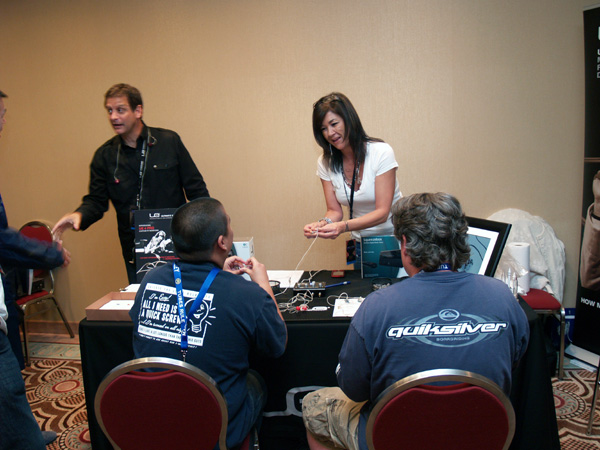 Lot's to try.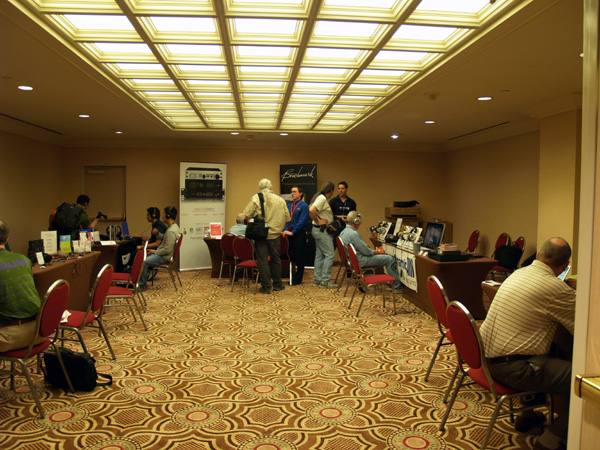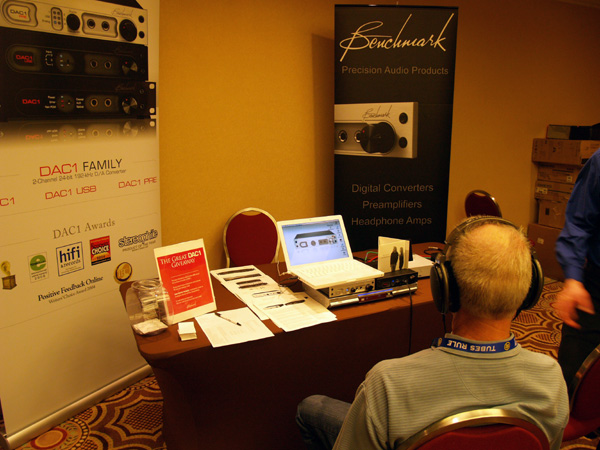 Benchmark brought their line...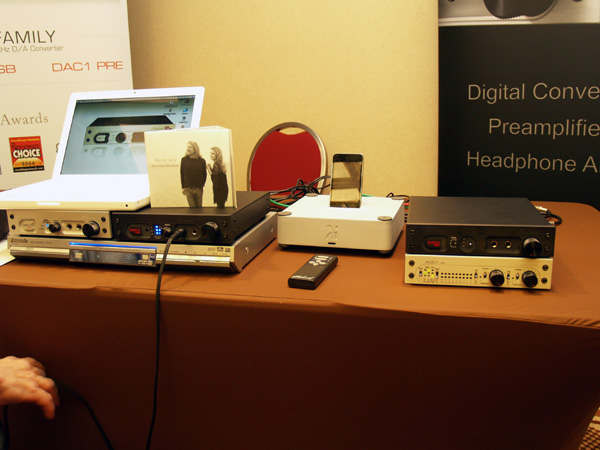 The new Benchmark pre unit with remote volume.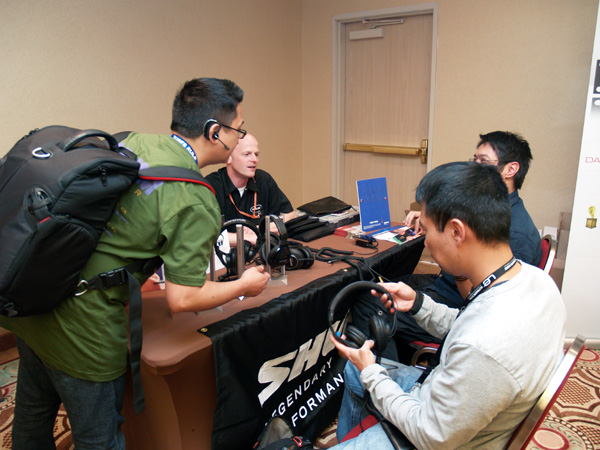 Shure had their table of 'phones.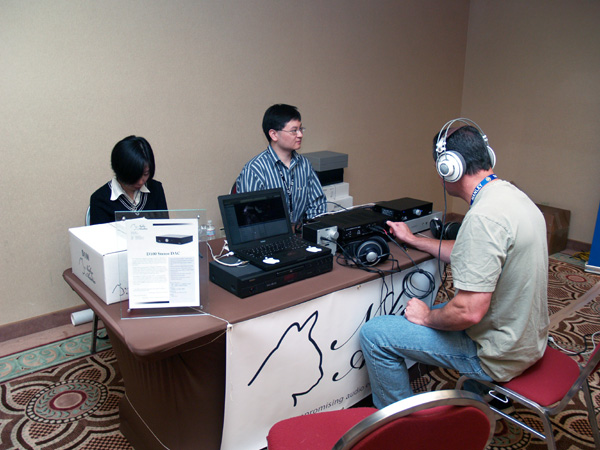 Niko Audio showed their DAC and headphone amplifier.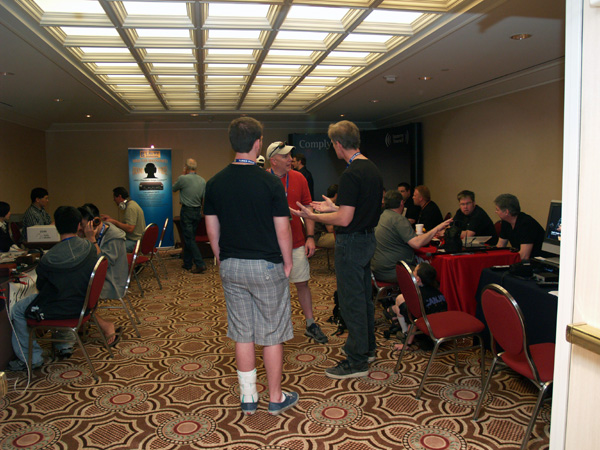 Nice crowds and quiet too.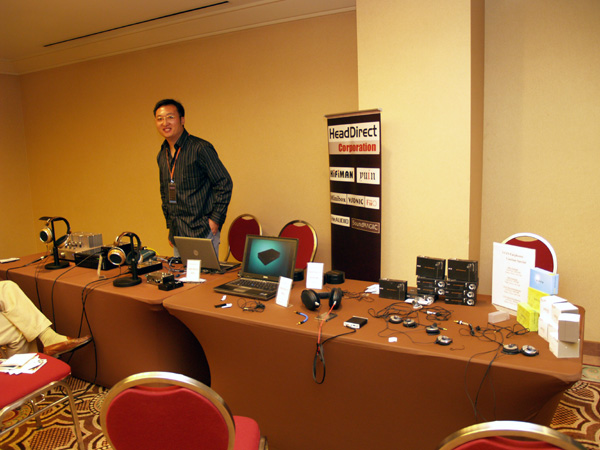 Head Direct and all that they offer...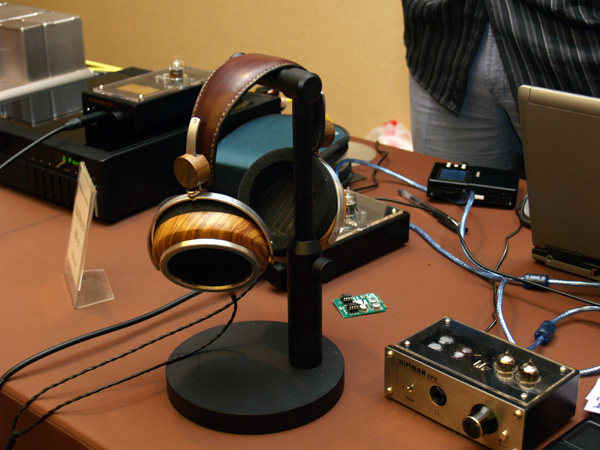 Way nice tube amplifiers from Direct...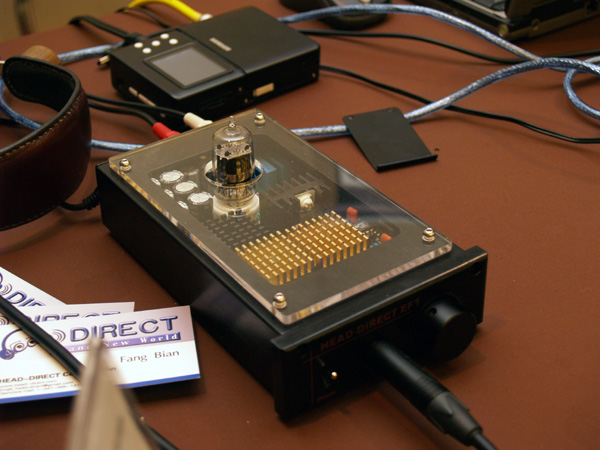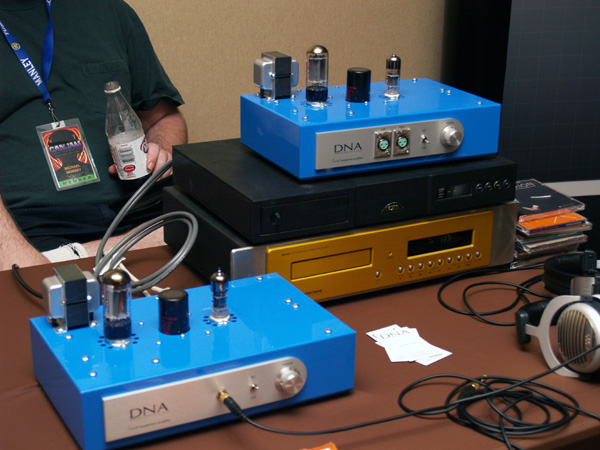 DNA... very nice, but only in blue.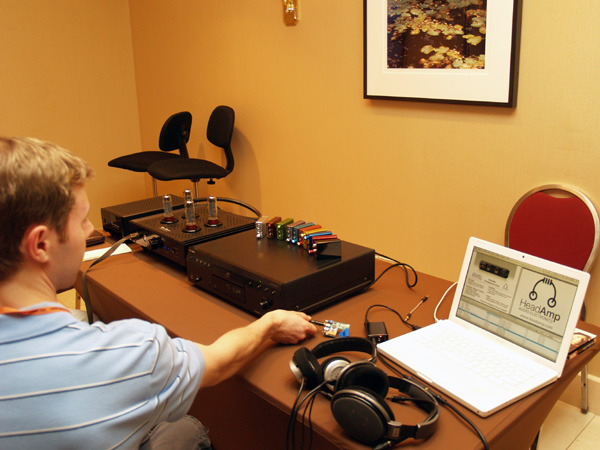 Justin Wilson (Headamp) with his Blue Hawaii Special Edition. The rainbow of units across the top of the CD player are called the Picos.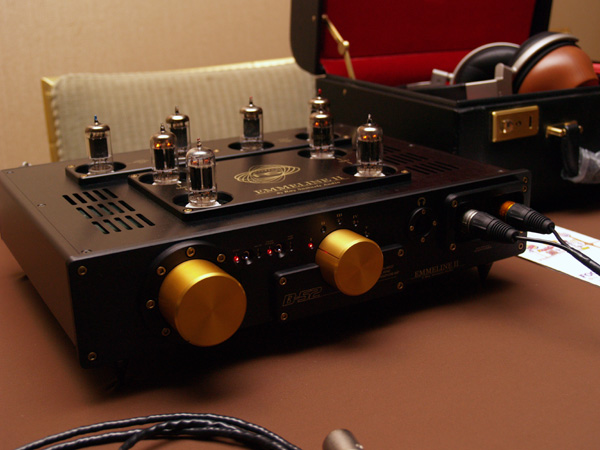 Samuels had their complete offerings for the interested... like the Emmeline II.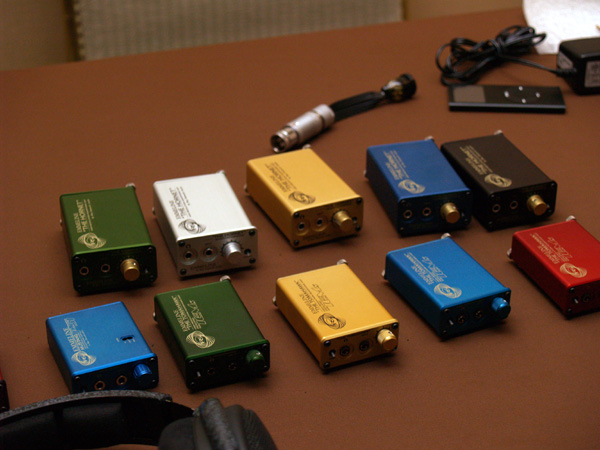 Samuels' little units...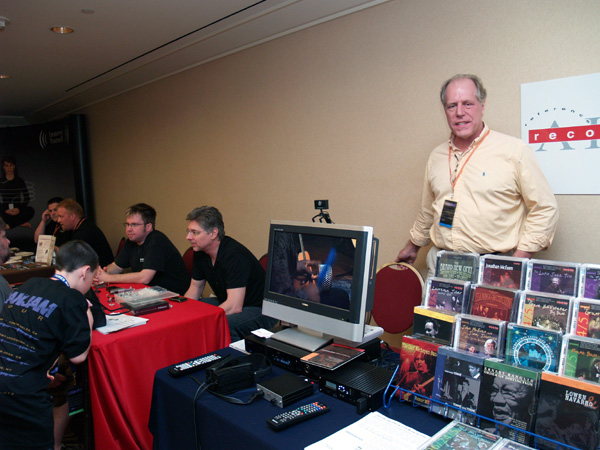 AIX records...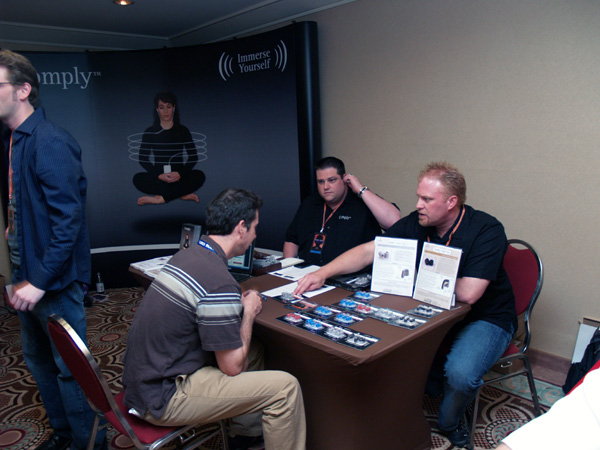 Heat 'activated' inner-ear pads to reduce discomfort... still uncomfortable.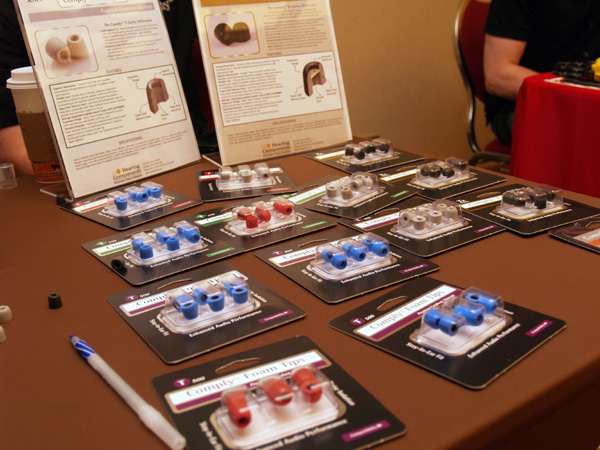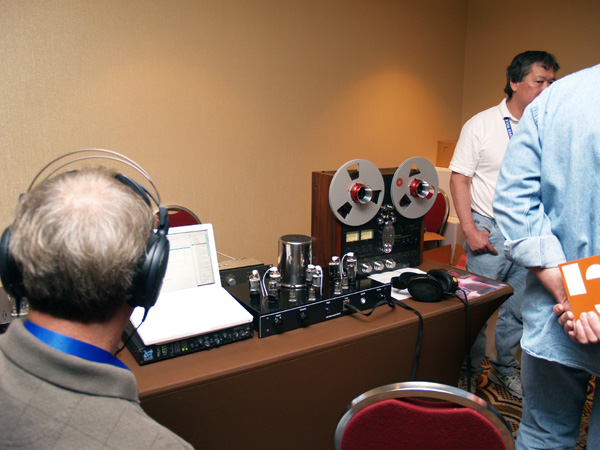 Tap or digital file... a common sight at CanJam.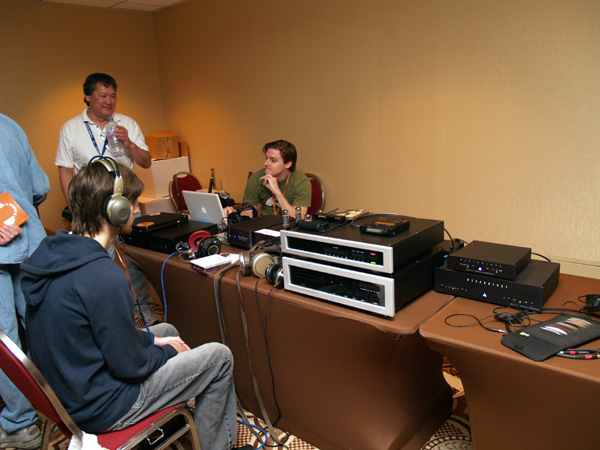 Spectral and that really serious 'make-it-as-good-as-one-can' approach was found just about everywhere. These guys are serious about getting the best one can obtain...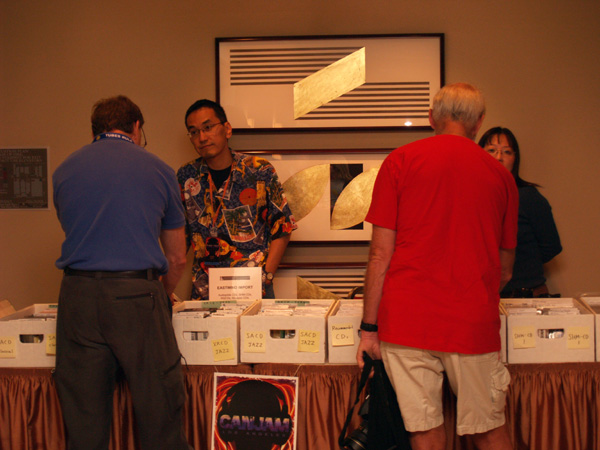 Eastwind Imports... hey man!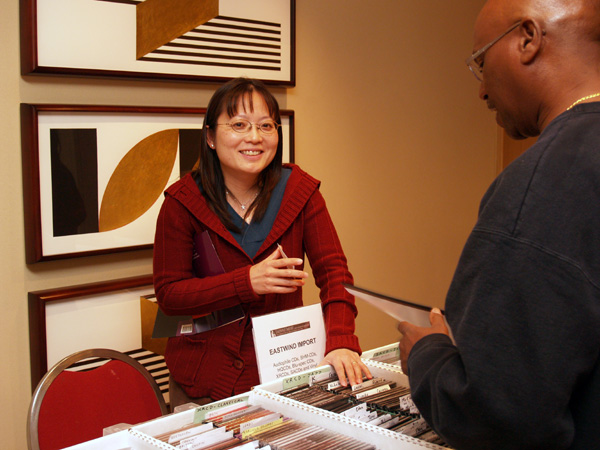 Hello Han.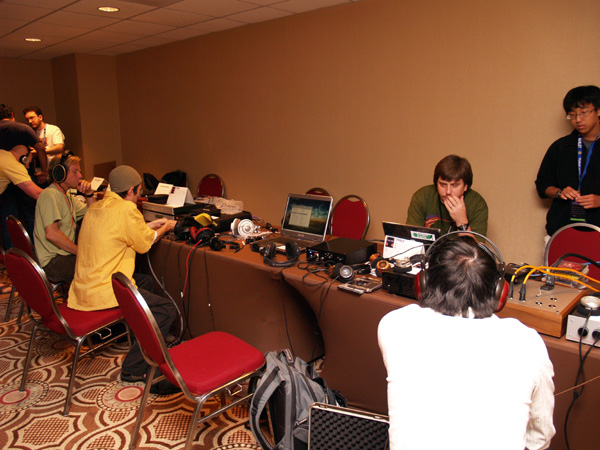 Many rooms were composed of user's systems and set-ups.
Some were of custom components.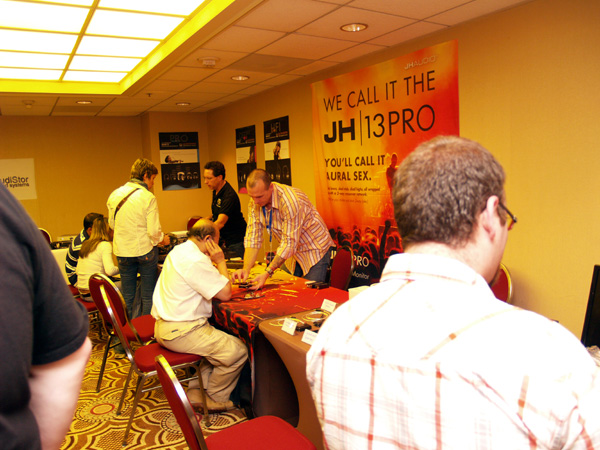 Aural sex... for sure.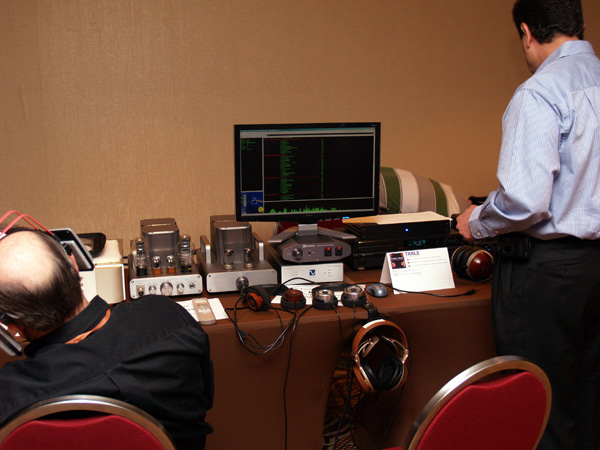 More tubes and serious digital PC playback.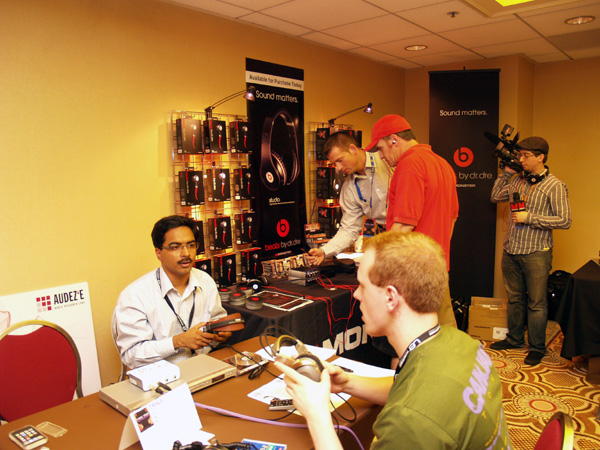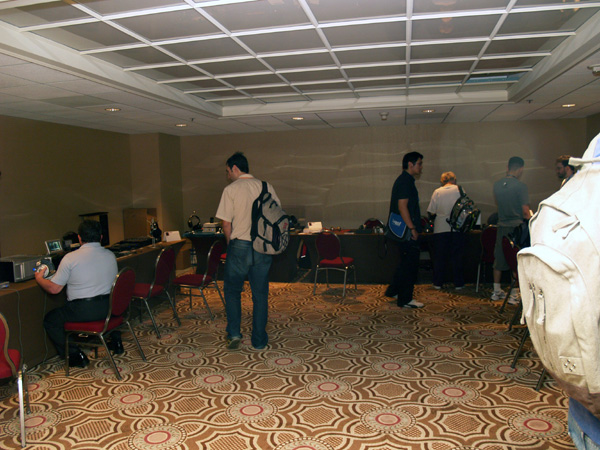 Another room filled with user's systems and such.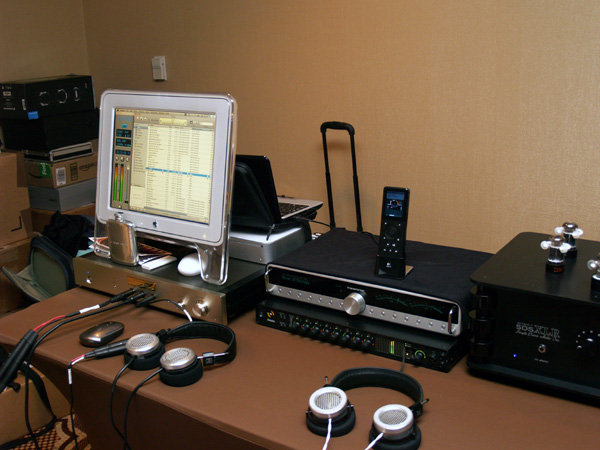 Amarra was in use here... most 'exhibits' were unmanned. Have a seat and take a listen.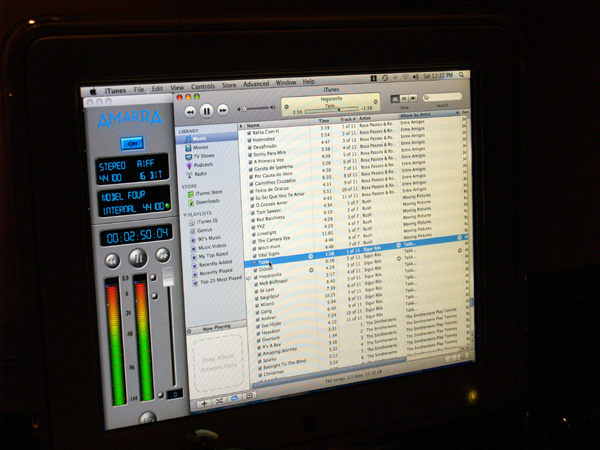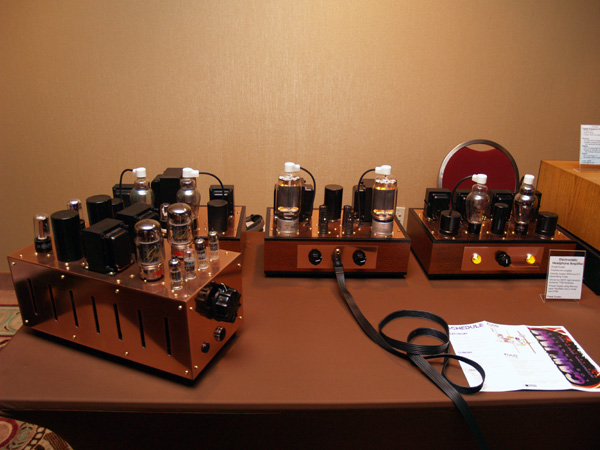 Wow tubes.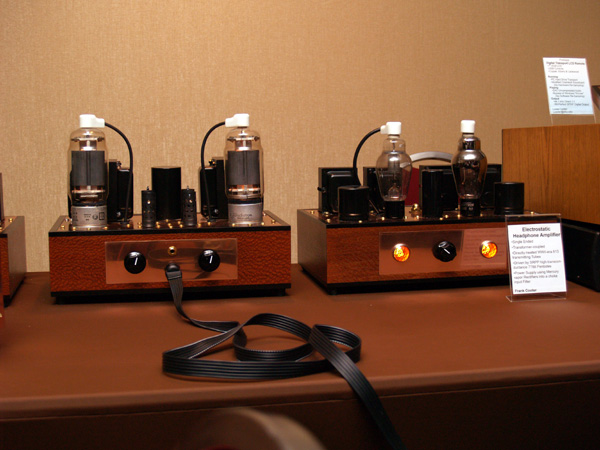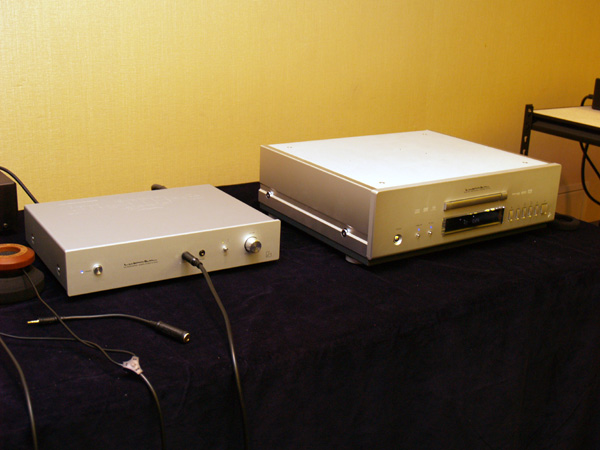 Luxman via On a Higher Note.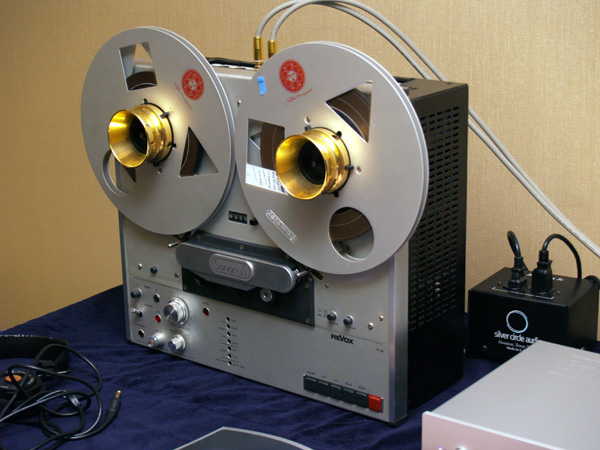 A modified tape in the Luxman/TTVJ room.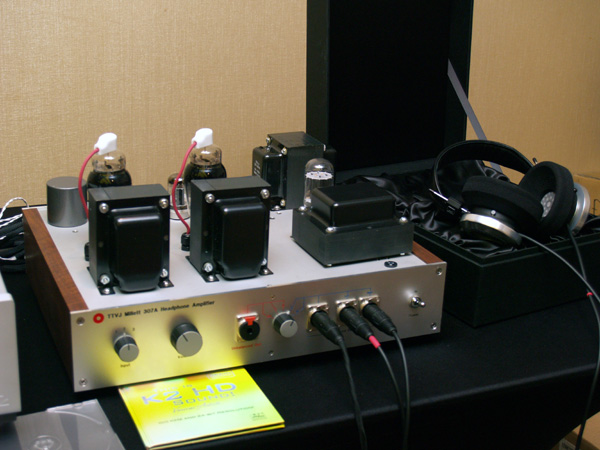 A TTVJ amplifier... one big and one small. Oh... TTVJ stands for Todd the vinyl junkie.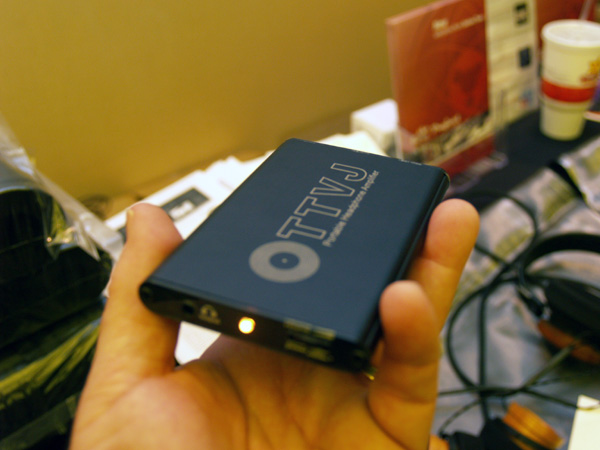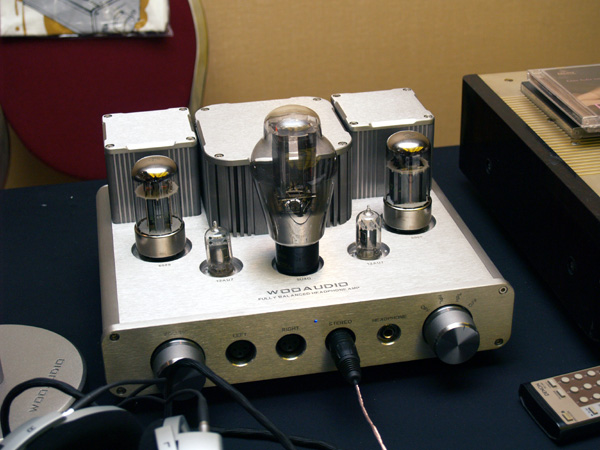 Woo Audio from New York... very nice and made in the US and at an affordable price too!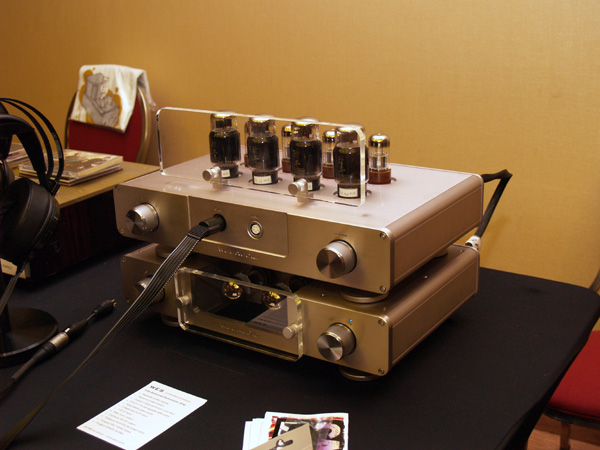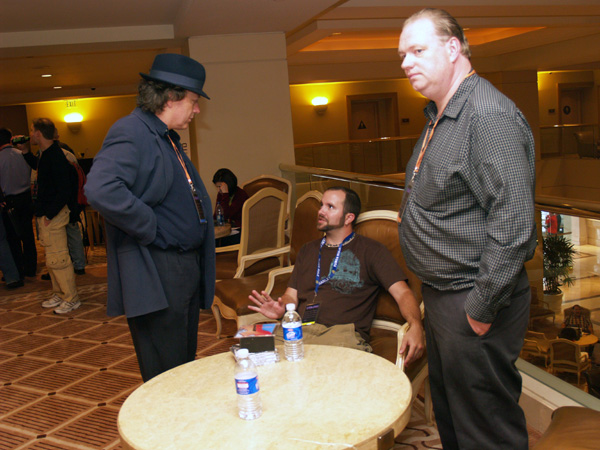 Phillip O'Hanlon of 'On a Higher Note' (Luxman importer and all), Michael Mercer, and Arian Jansen.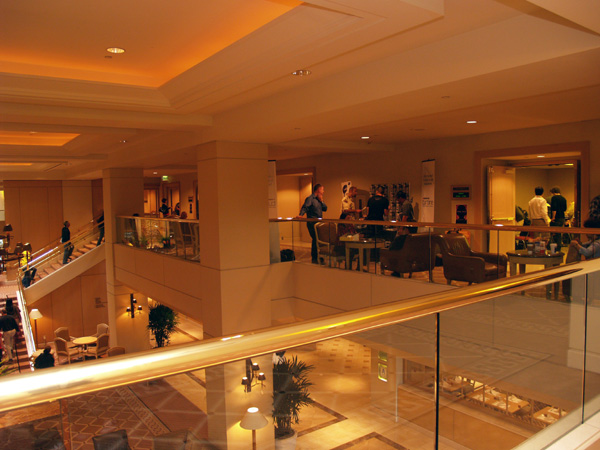 Nice digs...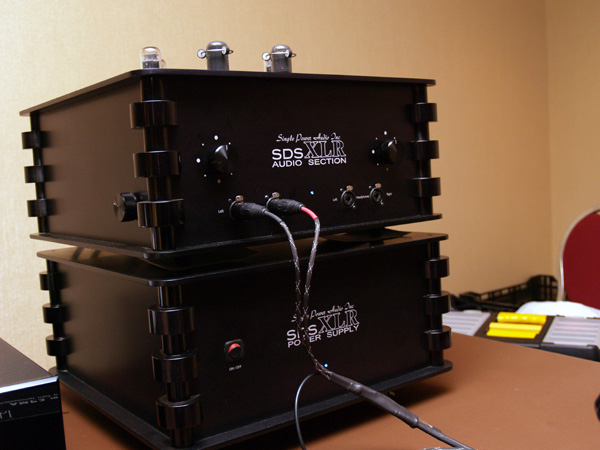 I need a bigger headphone amplifier.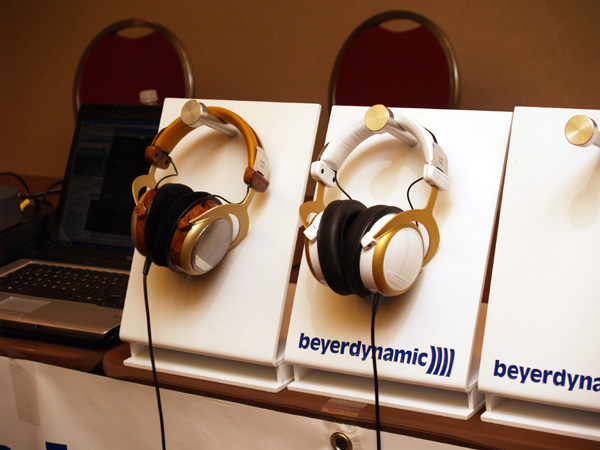 Beyerdynamic was there with the kitchen sink.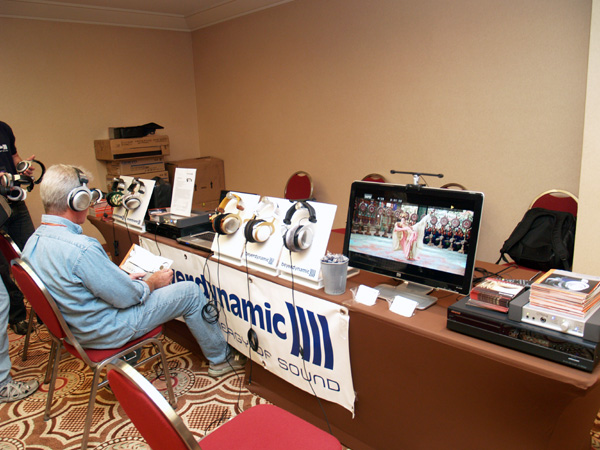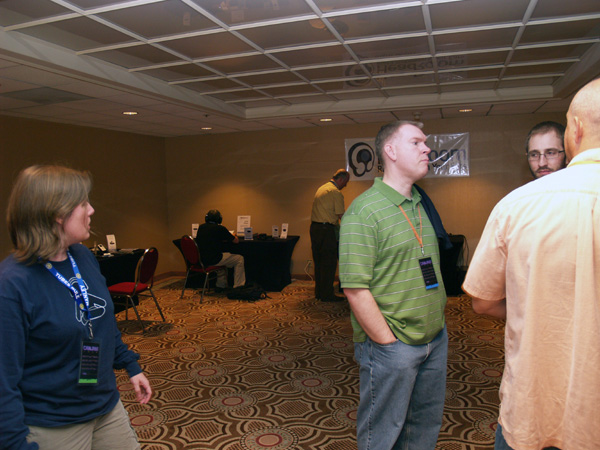 Head Room was there as well...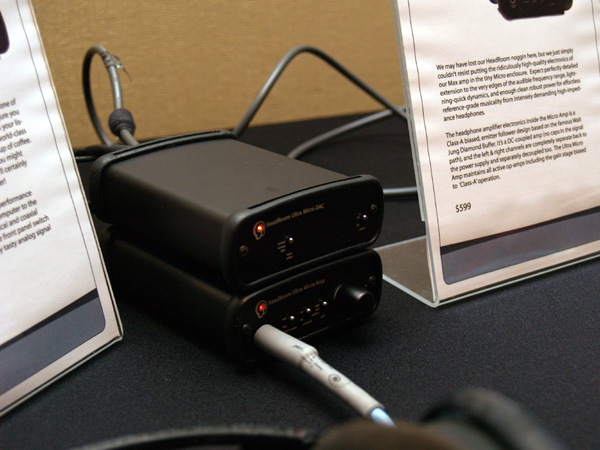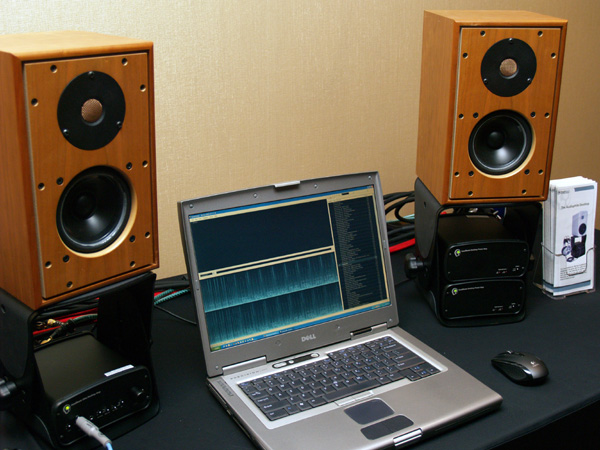 The Head Room Desktop system.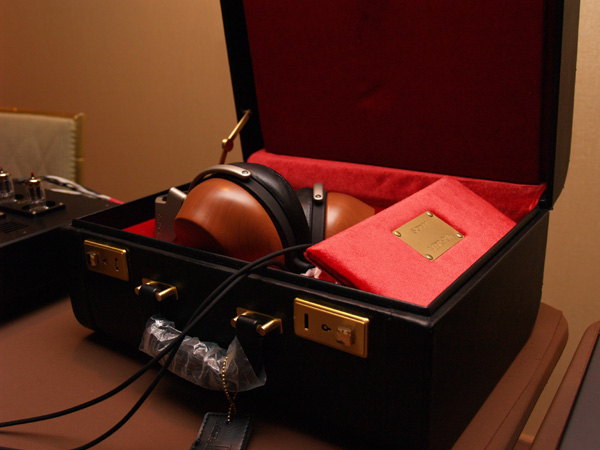 Way nice 'phones.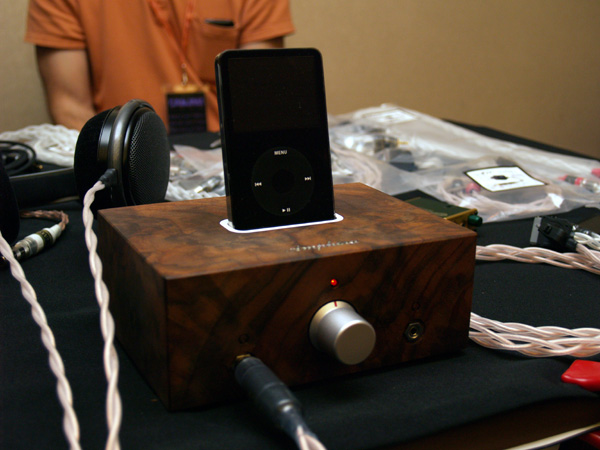 Very cool iPod doc and amplifier from ALO Audio.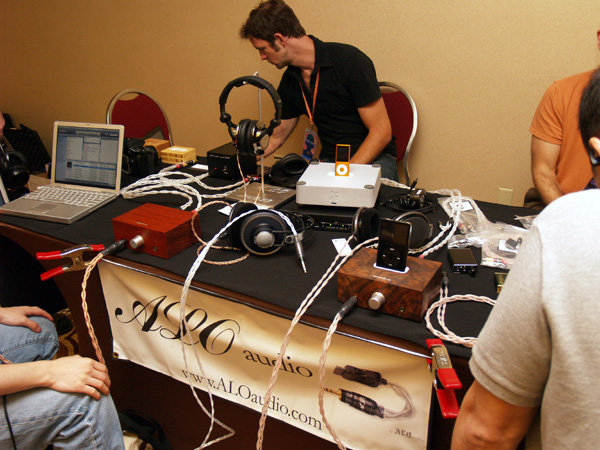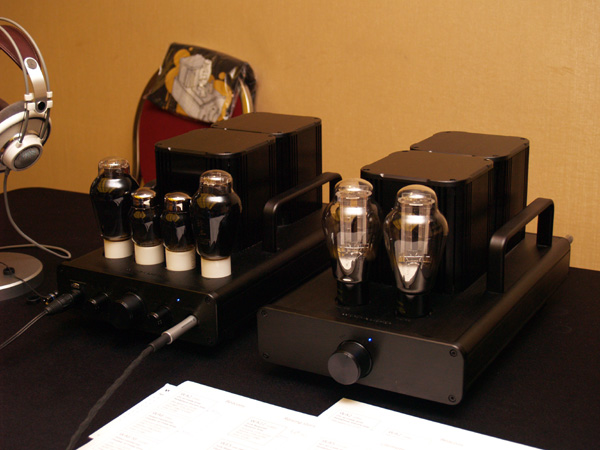 Clean and mean.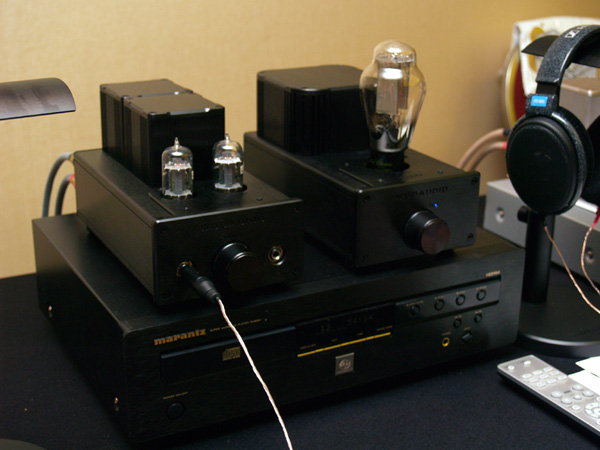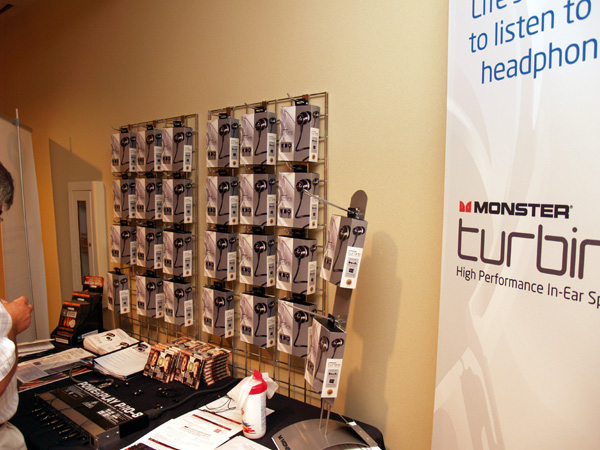 Monster was also exhibiting.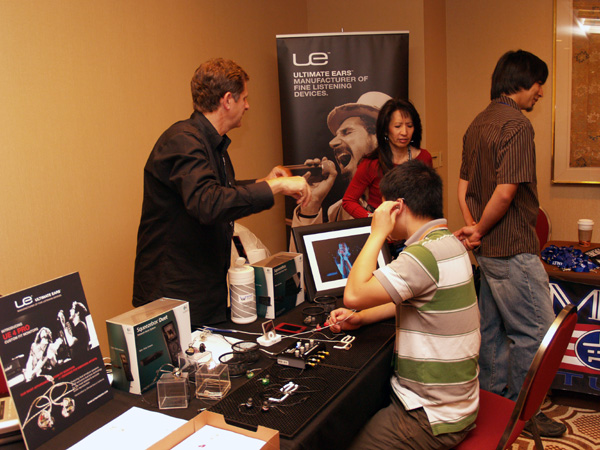 Ultimate Ears.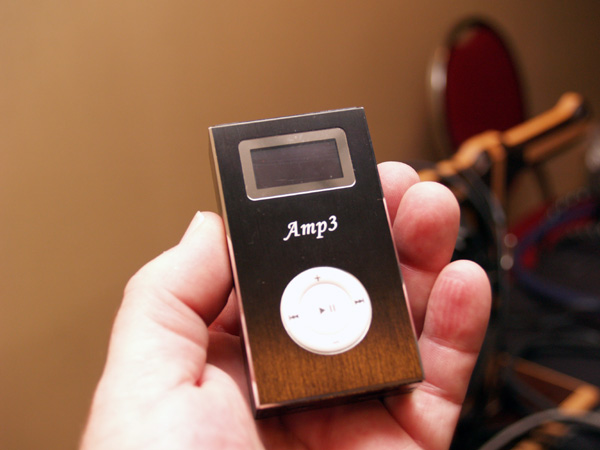 The Amps mp3 amplifier from Whiplash Audio.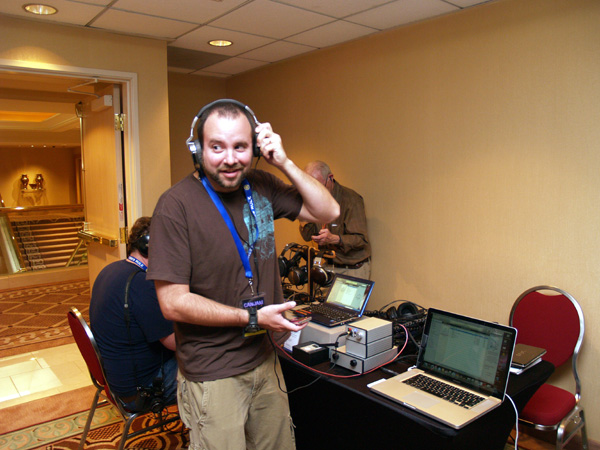 Michael Mercer checking things out in the Locus Design/Whiplash Audio room....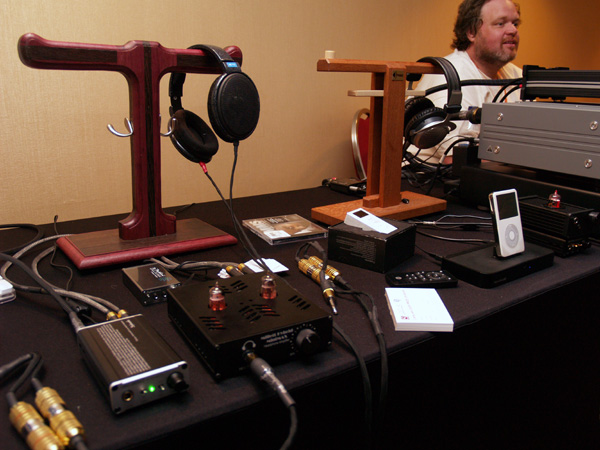 Way cool stuff here.... Lee to the right.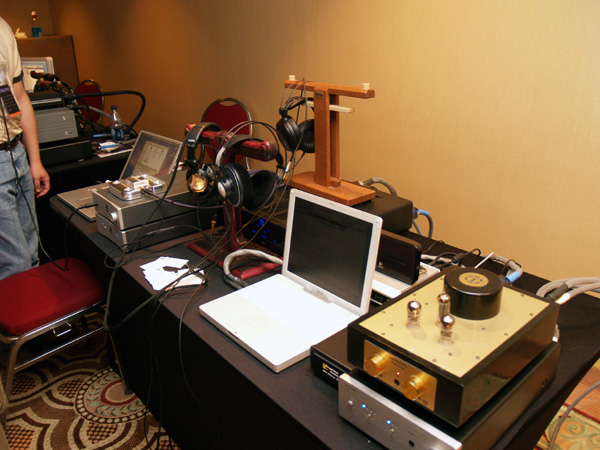 Just about any headphone amplifier and/or accessory could be found here. And a lot for little cash!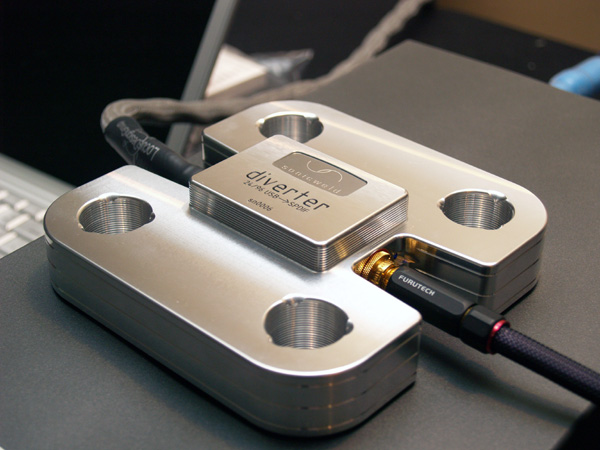 Ah yes... the new Sonic Weld USB to S/PDIF 24/96 convertor.... now we're talking. This is one very nice piece.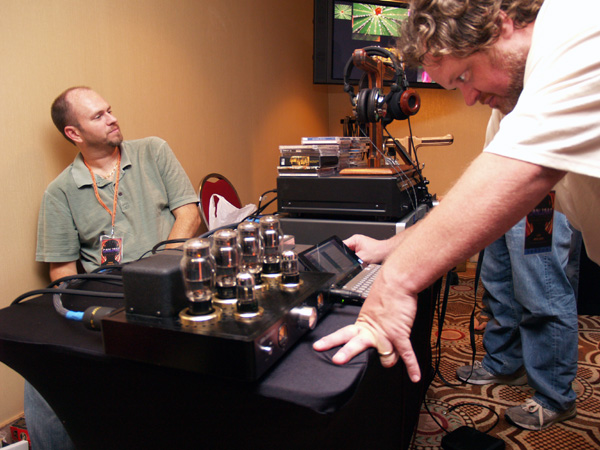 Craig of Whiplash Audio and Lee of Locus before the onslaught.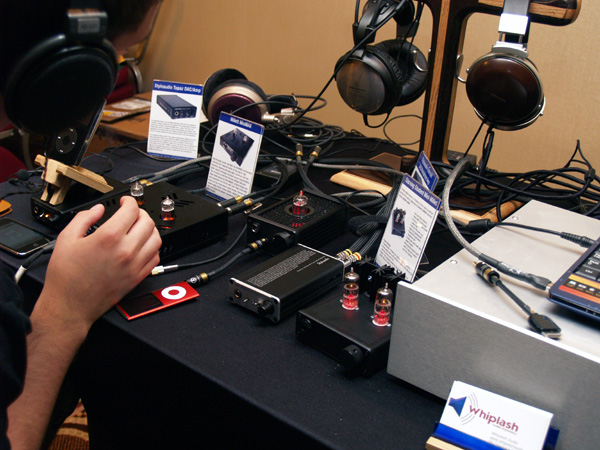 Way more from Whiplash.
Fun!