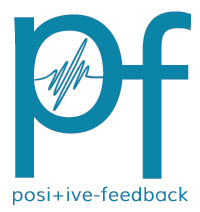 You are reading the older HTML site
Positive Feedback ISSUE
43

may/june
2009
Notes of an Amateur - May 2009, Part 2
by Bob Neill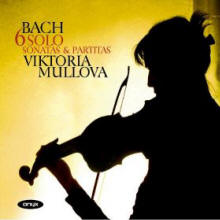 Bach, 6 Solo Sonatas and Partitas, Viktoria Mullova. Onyx 4040
One of the world's premier violinists, who has recorded definitive performances of both the major concertos of the nineteenth and twentieth century and of Bach on her modern violin, turns here to a violin strung with gut and a classical 'period' bow to play Bach's solo pieces. Before consulting her notes to the album, which I'll do later, what can we hear in these Bach performances that tells what she is up to?
To begin with, this is unusually sinuous sounding Bach. It twists, swells, and diminishes as it winds its way, exhibiting a litheness that no modern instrument and bow could achieve, not even hers on her previous recording of this music. It is also predictably lean and sonically penetrating, as a baroque violin can often be. This performance clearly aspires to drama and intensity rather than beauty. It is among the most overtly emotional performances of this music I know. It may strike you initially as off-putting before it pulls you in—you will likely have to hang around it a while before it can make its case, especially if you are used to more formal, sonorous Bach. Mullova clearly likes sharp edges as well as smooth ones and does not avoid them. And she likes pyrotechnics: she plays the presto of Sonata No. 1 at lightening pace: it flies by like silver lightening.
She plays sections usually addressed with grace (the opening Allemande of Partita No. 1) with force instead. Where a lyric is expected, we sometimes get instead a statement. And with the Double, that immediately follows the Allemande, expecting a stroll, we get something closer to a strut and then a purposeful walk.
So is she wringing more emotion from this music than others have done? Or is she grafting it on? Is she finding something new or simply being argumentative, arbitrary, whimsical, and contrary? And while we're posing this question, the Courante strides gallantly across the foreground, frequently turning sharply on its heel, pushing the question aside. And then on to another breakneck Presto. No time for such silly questions. What will she find in the Sarabande? She keeps it moving but she also digs into its corners and twists her way out as only a baroque violin and violinist can do. There is more drama and contrast here than we've heard before; and considerably less decorum.
On it goes. And it is not just surprises and changes we hear. Rather, there is a sense, in every section, that more is going on than we knew. A familiar ritual is not being performed, new life is coming into being. What Mullova is clearly about here is letting us hear that a major composer can fit the entire universe of human experience as he knows it into six solo violin sonatas and partitas. For her, this is not diverting music, these are not exercises, these are not musical miniatures. They are major Bach works, as major as the concertos and cantatas. But they cannot achieve or reveal their range, complexity, and power without the resources of the baroque violin and musicianship that includes mastery of its technique and understanding of how to use it in this music.
And so to Mullova's notes. What does the violinist herself say on the subject? She writes in the album notes that playing this music right has to do with a lot more than playing with gut strings and a classical bow, as essential as they came to be for her. It has to do with unlearning the way she had been taught to play and understand Bach in Russia, all of which constrained the emotional range of the music:
When I was at the conservatory in Moscow, my teachers gave me a set of very strict rules for playing Bach's music: they were based on a widely-held approach of the time that combined a standardized beautiful sound, broad, uniform articulation, long phrasing, if possible, and continuous and regular vibrato on every single note, in imitation, they used to say, of an imaginary organ.
Her essay goes on from here and makes fascinating reading. It is entirely consistent with what we hear and adds considerable depth to our understanding of the whole phenomenon this album represents. Her performance makes for an extraordinary musical experience. She is clearly the benefactor of the early music/period instrument movement; but in this album she goes far beyond repaying the debt, transcending much of what has gone before. Unlike a great many 'revivals' and 'restorations' of early music, Mullova's Bach makes music history. Her Bach may or may not come to seem definitive over time, but she has made what strikes me as a profound and eloquent point.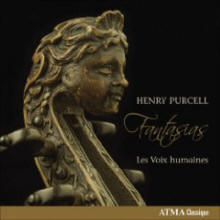 Henry Purcell, Fantasias, Les Voix Humaines. Atma Classique. ACD2 2591.
Early baroque composer Henry Purcell is the master of English melancholy: elegiac, poignant, delicious sadness. A great deal of what he wrote explores the beauty and even intense pleasures of sorrow and disappointment. In our culture that values happiness more than beauty, Purcell has fewer fans than he once had. But perhaps as our culture matures, he will regain his fair share.
Purcell's Fantasias for Viols can come across as turgid stuff, as treble, alto, tenor, and bass instruments with overlapping ranges and closely related timbres weave melodic lines in and out and around one another. Some performances of this music come across almost like breathing, inducing a degree of sonic claustrophobia. Not these and not in my house.
I am currently blessed with a music system that distinguishes extremely well among even closely resembling instrumental voices. And we are all blessed by the musicianship of Canada's Les Voix Humaines and friends who play this music with the precision and eloquence it both requires and deserves. This is the finest recording of this wonderful music I know. Fretwork (Virgin) don't savor the sadness sufficiently to move us. Even Jordi Savall's Hesperian XX (Astree, though by now probably Alia Vox) let too much Mediterranean sun shine on the proceedings. I dimly remember a version by the Purcell Quartet (Chandos), which is probably the one that sounded like breathing. At any rate, Les Voix Humaines is the performance you want. Indulge yourself and discover the father of English music at the top of his melancholy game.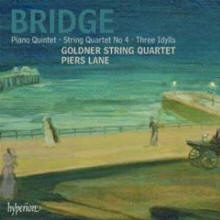 Bridge, Piano Quintet • String Quartet No. 4 • Three Idylls. Goldner String Quartet, Piers Lane, piano. Hyperion CDA 67726.
First generation twentieth century English composer Frank Bridge has always been pretty much a footnote to his famous student, Benjamin Britten. And on the basis of the first two early works (c. 1905) on this CD, including the second of the three Idylls that forms the basis of Britten's Variations on a Theme of Frank Bridge, it would be hard to make more of a case for him. But the String Quartet No. 4 (1939), his last composition, is something else again. The album notes tell us that Bridge was much affected by WW I and on the basis of this music, it would seem the war is what got him (and many others) into the modern century. This work is considerably more interesting music that what precedes it.
It is restless and ruminative, fighting its way out of late nineteenth century period rhetoric into the new, more authentic emotional territory of the composer's more progressive contemporaries. The four strings carry on a conversation marked by both parallels and conflicts. Only a composer with a truly modern (not to say modernist) mind could make music from this material; following its emotional threads takes attentive but rewarding listening. The interest here—and there is plenty of it—lies entirely within. There are no surface pleasures. It 'reads' like a contemporary English neo-realist novel, which digs into the troubling realities of modern everyday life to find the modest and difficult pleasures hidden there.
This doesn't sound much like a pitch for this recording but I consider it one.
System used for this audition: Audio Note CDT3 transport and Dac 4.1 Balanced Signature. Blue Circle BC3000II GZpz preamplifer and BC204 hybrid stereo amplifier. Jean Marie Reynaud Orfeo loudspeakers. With Blue Circle BC6000 line conditioner. Audio Note Pallas and Sootto interconnects; Lexus speaker cables.
Bob Neill, in addition to being an occasional equipment and regular music reviewer for Positive- Feedback Online, is also proprietor of Amherst Audio in Amherst, Massachusetts, which sells equipment from Audio Note, Blue Circle, and JM Reynaud, among others.