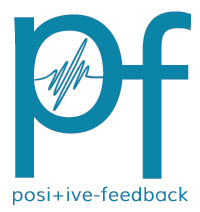 You are reading the older HTML site
Positive Feedback ISSUE
43

may/june
2009
Amadou & Mariam, Welcome to Mali
by Michael Mercer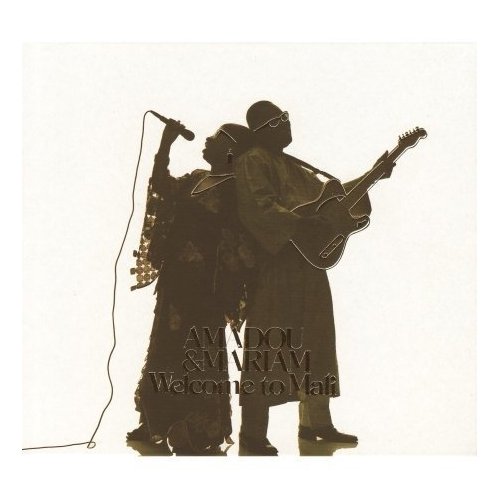 Because/Nonesuch
Welcome to Mali, the recent effort of Amadou and Mariam, cements their place in the pop music-sphere here in the states and abroad. Attempting to follow-up their critically acclaimed Dimanche à Bamako, the duo have chosen to branch out in both their musical approach and execution. While this album has an African flavor to it, the music itself is universal. Sung in French (and English at times), and incorporating plenty of piano, an instrument rarely found in Africa, Amadou & Mariam create music that is as welcoming and dazzling as their own love story. The two met at the Institute for Young Blind People in Bamako and discovered their shared passion for music. They fell in love with each other, and since then we have all been the lucky recipients of their thoughtfully crafted collaborations. Speaking of collaborations, the duo also thought ahead by bringing fresh voices into the mix on this album. Here we have guest spots from K'naan, Tiken Jah, Toumani Diabate, and others lending a voice to this collective effort. This music is not merely aimed at Hi-fi aficionados (though the record sounds fantastic, better than most audiophile releases these days) it is an expression of the unifying force behind world music.
This is the sound of both their ancestry and vision for the future. Welcome to Mali is actually a pop record however, one that uplifts and engages the listener. "Masiteladi" has a reggae-like sway to it, and combines African-style vocals with rock-n-roll guitars (even a couple of short guitar solos) to create a fusion of island (let's say Eastern) and mainland (more Western) sounds. They display their ability to remain internationally grounded, appealing to a wider audience with "Africa", a tune that sounds like a collision of Paul Simon, Ben Harper, and Michael Franti. The organic textures and tribal-style vocals on "Magossa" sound like a track off the Trance Planet series (pt 2) on Triloka (no, not electronic trance music, trance in the sense of meditation and dance).
Fans of African sounds and lively percussion should eat this album up. There is a common theme that ties all of the tracks together on Welcome; Amadou & Mariam's consistent positivity. Perhaps it is their love affair that creates a genuine feeling of intimacy and pure joy throughout the record. Whatever the reason may be, this album is a musical joyride. The folks at Nonesuch have established a well-deserved reputation for sonic integrity, and this release is no exception. The complexity inherent in this type of music; the layering of diverse percussive elements combined with multiple vocals can be difficult to capture. There tends to be a formula in the mixing and mastering process these days (with exceptions of course) that maybe geared towards the eventual compression of the tracks for digital download. New releases can, at times, sound flat and lifeless even though the music is exciting and meant to evoke an emotional response. The art gets short-changed, and we are left with overly pro-tooled, artificial sounding junk.
Welcome to Mali sounds as big as the music itself, with a wide and airy soundstage. Instruments are given room to breath, therefore they do not sound like they're emanating from a computer. The dynamic range is vast. It thumps when necessary, and gets quiet during soft passages without getting smaller in scale. Overall this is a fantastic effort from Amadou & Mariam, and shows the masses their readiness to take center stage in a world infected by soulless music aimed at selling energy-drinks to tweens and soccer moms. Give it a spin; you won't be left wondering where your money went.