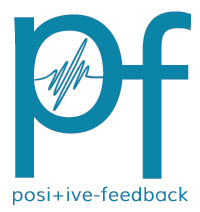 You are reading the older HTML site
Positive Feedback ISSUE
42

march/april 2009
Some Jazz Releases...
by Karl Lozier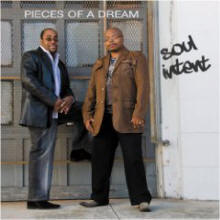 Soul Intent, Pieces Of A Dream. Heads Up HUCD-3136
This progressive jazz band is a quintet that had its beginning just over thirty years ago. Then with the assistance of jazz legend Grover Washington Jr., they rather quickly became known internationally and have remained so, for approximately thirty years. I pretty much got hooked on this group quite some time ago. Admittedly my attraction was greatly aided by the release of two of their albums as SACD hybrid multichannel recordings some years ago. As good as this release's sound quality is, those earlier releases are a noticeable step higher in overall quality. Those two releases are still available in SACD as numbers HUSA 9071 and HUSA 9080.
In addition to the title song, my favorites on this release are Hindsight, D Fuse The Situation and Anywhere You Are. As usual the instruments heard here are keyboard, saxophone, guitar, bass and drums/percussion. All are handled easily and with great enthusiasm and so can readily be recommended to new listeners. Personally I do not seem to hear much that is new (why mess with the tried and true) and would love for them to add a couple of old standards that have well know vocal lines to their next release even though doing them as instrumentals.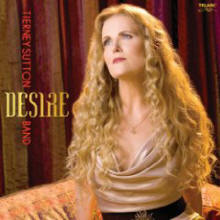 Desire, Tierney Sutton Band. Telarc CD83685
Tierney Sutton and her quartet (Band) have certainly grown together musically. They have their own stamp and seemingly go through their musical paces as if of one mind. This release contains eleven mostly familiar songs. Some of best known are "It's Only a Paper Moon"," My Heart Belongs to Daddy", " Cry Me a River" and "Whatever Lola Wants". My personal favorite was a surprise to me, "Skylark." Done as a simple ballad it just was "all together beautifully" and the relatively simple arrangement suited Tierney perfectly. I should also mention that with "Skylark" the clarity that Telarc is famous for was abundantly clear. That is something that can not be said for some of the other selections. An overly boosted bass range wound up as a blanket covering to the extent that some words were really not distinct and I wonder if Tierney realized that. Yes, I know that the general public loves plenty of bass but here the boundary of good taste is often crossed—a rarity for Telarc.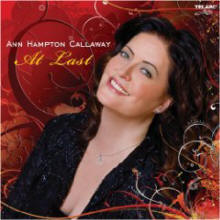 At Last, Ann Hampton Callaway. Her Trio and Guests. Telarc CD83665
Remember the above named vocalist, Ann Hampton Callaway. I believe she is destined to be one of the great vocalists. Remember this release also; it is a fun production and entertaining and stands up fairly well with repeated listening. She simply does not need all the extra touches and added very talented guests. One guest for further releases is sufficient for this vocalist. Listen carefully to her belt out the title song At Last and she is obviously holding-back! Next try, Lazy Afternoon and be treated to a beautiful voice that has not yet found its ultimate niche in the great world of music! Callaway's own composition, Save a Place for Me is an appropriate setting and a fine arrangement to complement her vocal talents. It is not what she needs now. Let "simple" surround her and let that beautiful unique voice shine above all, not needing added ornamentation! Where ever she may be best suited, ballads, torch songs or belting out the blues, I can see her someday getting into a crossover mode and giving true classical music or opera a serious try though she'll be back to the roots such as singers as Ella Fitzgerald have traveled. Audio quality here is absolutely top notch. Buy the recording; it comes with my top recommendation.