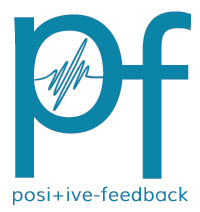 You are reading the older HTML site
Positive Feedback ISSUE
41

january/february
2009
Positive Feedback Online welcomes Michael Mercer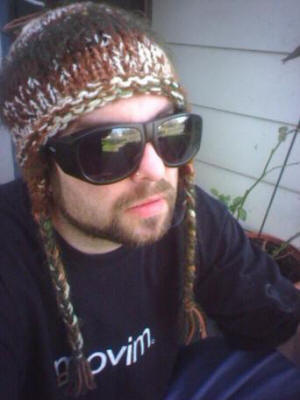 There was something different about CES this year. The energy level on the part of the exhibitors, as well as the attendees, was far more engaging than years past. Perhaps the industry was reflecting the possible changes (please excuse the abused cliché here) coming to this country, or maybe my perception was skewed by my own level of excitement. No matter what the cause of this newfound positivity, there was one tangible result that could be heard by all: The music. Never before had I heard such variety in the high end rooms, not to mention the enormous amount of new music that was welcomed into presentations and listening sessions.
This experience was encouraging to say the least, and when I met Dave and Carol at the "On a Higher Note" cocktail party I knew I wanted to write for them. We discussed our feelings about pop music, and covered topics ranging from Radiohead to the wonderfully crafted sounds of U.N.K.L.E. We also talked about the iPod generation and how that little box has engaged more discussions and sharing of music than any other technology in recent memory (and how we can turn those people onto hi-fi through music). Luckily for me; the discussion then turned to my joining their team at Positive Feedback Online. I am honored to join the PFO crew, and thought it necessary to give the readers a slice of who I am and my experiences.
All of us journalists, whether part-time or full, try to approach our topics with objectivity and without bias. Unfortunately we are not robots, and so our own preferences tend to play a role more so than most would admit. This is merely an attempt to let you know where I come from in order to paint a picture of the person behind the words in future articles.
I have been fortunate to work in either high end audio or the music industry since I was seventeen. I got my first job working for Pearson Publishing (previous publisher of TAS, Perfect Vision, and Films in Review) as a customer service representative. After a chance meeting with Harry Pearson, he decided to take a chance on me and teach me all about the industry and the art of fine audio/video set-up work. He also turned me on to a wealth of new music while I was there (including loads of classical, minimal, and ambient artists). Harry became my first mentor, and I am so very thankful to call him my dear friend today. Despite anything you may have heard: Harry is a true lover of music.
Shortly after TAS ran into financial trouble I decided to try and learn about album production. I had experienced some of the best stereo playback, and my addiction to music (both live and recorded) had grown significantly. I wanted to know what went into the creation of a record, as well as the techie side of live performances.
I managed to land a temp gig at Atlantic Records during Grammy week, and they asked me to stay on-board as the in-house A/V guy. My first big project came when Craig Kallman (now CEO) called to complain about his reference system. After investigating the problems with his system I checked out the other executive offices, including the office of Ahmet Ertegun. I knew I had to rebuild most of their stereos, and began the year-long task of doing so. During this time I got a call from the office of Arif Mardin. They had heard about what I was doing, and asked if I could possibly fix his stereo system at his country home in Connecticut. Knowing full well who Arif was, I jumped at the opportunity.
Arif actually drove us to the house himself, and so we had hours in the car to get to know each other. I remember being very intimidated. Here was the producer of my mothers favorite artists; Aretha Franklin, Dusty Springfield, and Roberta Flack, to name a few, driving me up to his country home (I would later rebuild the system in his New York city apartment as well). The moment we began talking my stress faded away, as he was as funny and interesting as anybody I had ever met. He loved the system we put together (including gear from Nordost, System Audio, and McIntosh) and I ended up going to work for him as his assistant. During those years I had the opportunity to work with many artists, and learn all about the magic of album production. He taught me many things, but perhaps the most important was respect for the artist and the process. I miss him every day, and feel blessed to have had such an amazing person as a role model and a friend.
These experiences brought me to Hifi+ magazine, where I began my Sonic Satori column, covering all kinds of music, and later contributing to other journals and websites. Currently I write a music blog entitled the BuzzOfTheBay for Bay Area website Bandsofthebay.com. I also do album reviews for earbuzz; an independent music engine, where they offer indie artists the chance to sell their music and get 100% of their album sales.
My reasoning for this seemingly long-winded background essay: There seems to have been a growth in the divide between reviewer and listener/music lover. Some writers believe we exist on a plane above those we are trying to reach. This is where we stray and welcome in (unintentionally) labels like elitists and purists. Those of us who got into this out of a love for music and sound know that without a true connection to our audience the industry will wither and die, or have little impact on pop culture. We need to include more people than we alienate. This can only be achieved through shared enthusiasm and excitement: That is what grabs people, and I feel privileged to be able to do this for a living. Play on!