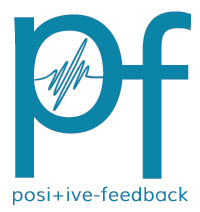 You are reading the older HTML site
Positive Feedback ISSUE
41

january/february
2009
Wonderful Classical Music Releases from Telarc, PentaTone, and Naxos
as reviewed by Karl Lozier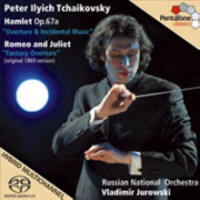 TCHAIKOVSKY, Hamlet Overture and Incidental Music. Romeo and Juliet Fantasy Overture. Orchestra: Russian National. Conductor: Vladimir Jurowski. PentaTone Hybrid SACD PTC5186 330
What an outstanding release this is. Everything is just about as good as it gets. How satisfying things can be, not just in the world of music, when everything just seems to fall neatly into place. In this example a composition that I had not heard in many years, Hamlet, added even another dimension with various melodic passages that I had simply forgotten. It is not a great composition, but as a reviewer often exposed to some selections over and over again, something attractive hearing again for the first time in a long time is often a particular pleasure. An even greater surprise came when I started listening to the much better known Romeo and Juliet. At least I thought that was what I was hearing. It was and then it wasn't, the explanation is very simple. Tchaikovsky finished this Fantasy Overture, Romeo and Juliet in 1869. This is the first time I have heard it! Two revisions followed this initial version, and after ten years a satisfied Tchaikovsky was finally finished with the last revised version. The many performances I am familiar with, were written ten years after this reviewed version.
There is nothing really musically exceptional about the interesting Hamlet overture and the many short selections of incidental music. Much of it is lyrical, melodic and vibrantly uplifting. As with the original version of the Romeo and Juliet on this release, the sound quality is as good as I have ever heard from PentaTone. The typical full, smooth, sweet and almost easy listening qualities they offer are retained with atmospheric hall perspective, excellent detail and truly solid extended deep bass worthy of being called of audiophile quality. As usual the SACD is preferred over the CD and as is my reviewing norm the listening sessions are reported from my stereo system not from my multichannel surround system. If my comments are at odds with your evaluations for this release I would first thoroughly check out and compare your player with recently reviewed models from our reviewers. This review utilized the very highly regarded VSEI latest upgraded Sony models, SCD-1 and SCD-777es. Horns and brass are treated well, cleanly and very clearly and the performances are seemingly excellent. I say, seemingly, because I have never before heard this original version so can not compare with previous or any other performance. In any event, this particularly fine overall release easily earns my top recommendation.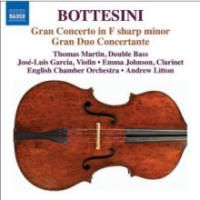 BOTTESINI, Gran Concerto in F sharp minor. Gran Duo Concertante. Duetto for Clarinet and Double Bass. Thomas Martin; Double Bass. Emma Johnson: Clarinet. Jose-Luis Garcia; Violin. English Chamber Orchestra. Naxos Bottesini Collection.1 CD 8.570397
Here we go again, adding to our recent embarrassment of musical riches. I worry that our very loyal readers may think I am promoting for the recording companies. Fear not, what I write is what I hear or believe and I am looking out for our readers to alert them to hopefully, pluses as well as any minuses. Lately there are seemingly very few negative things to notice and report on with recent releases. That is a cause for celebration by all of us music lovers. Yes, the acquisition of VSEI's latest and greatest upgrades to those few early over-built heavy weight Sony CD/SACD models seems to have made a difference in lowering various distortions while revealing more musical details. However, some of recording companies have simply started turning out better recordings than ever before. The better SACD releases are often downright scarily good and natural sounding. No, the CDs are not quite that good in direct comparisons of CDs and SACDs when a really good SACD is used in a low distortion audio system whether used in stereo or surround multichannel mode. Go for it music lovers.
The first composition listed here, the Gran Duo Concertante for Double Bass, Violin and Orchestra, wound up being my favorite for a number of reasons. I believe that its purpose is simply pure musical enjoyment, no stories to tell and no scaling of musical mountains. It is not only delightful but also intriguing and alone is worth the price of admission. It was originally scored for two double basses. One double bass part was rewritten and greatly expanded for violin. The only disciple that the legendary greatest virtuoso violinist Paganini ever had, was the person who rewrote the original score. As I listened very carefully, over and over, my imagination let me hear phrases or melodies that would start in the bass range on the double base and seemingly meld seamlessly into violin and ultimately to the top of its range. The double bass was beautifully and naturally recorded revealing great detail. No hyped audiophile oriented emphasis here, just the real thing. Bottesini is being found again as a fine composer though far more talented than just that. He had the reputation of being the "Paganini of the double bass" and as a talented conductor, Verdi chose him to conduct the premiere performance of his now famous opera, Aida.
The Andante sostenuto (for Strings) is a very short, attractive and lightweight composition. Though very pleasant, it is overshadowed here by all three of the other compositions. The third selection, Duetto for Clarinet and Double Bass, has much in common with the first composition though here the clarinet replaces the violin used in the Gran Duo Concertante. The level of musical enjoyment in this piece is easily the equal of that outstanding composition while adding perhaps the best clarinet playing and integration that I can remember ever hearing. I can almost guarantee musical satisfaction and amazingly outstanding performances by Emma Johnson. She is easily one of the very best clarinetist in the world. She has also developed a fine reputation as conductor and at times conducts while playing. That I have never seen performed while playing the clarinet. The selection is simply beautiful, appealing and outstanding. Get it and listen and enjoy and enjoy.
The fourth and last selection, the Gran Concerto, is a more serious and wider ranging composition than the others.Still very enjoyable there is a little less emphasis on relatively melodic music as contrasted with style and composition. It is a logical conclusion to one of the all around finest and most enjoyable releases while having almost immediate listening appeal. The English Chamber Orchestra still performs at its exalted level as one of the finest in the world. Obviously conductor Andrew Litton and the orchestra are of like mind and there is no lack of sympathetic playing. The sound quality is as good as regular CD gets and will be enjoyable by all music lovers. Bravo, Naxos and Bottesini!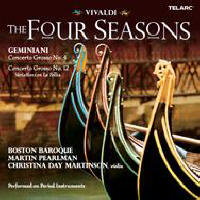 Vivaldi, The FOUR SEASONS. Geminiana. Concerto Grosso, No.4 and No.12. Performed on Period Instruments. Christina Day Martinson; Violin. Boston Baroque; Orchestra. Martin Pearlman; Conductor. Telarc CD-80698
The Baroque Period lasted for quite a long period of time and usually thought of as covering 1600 to 1750 A. D. Sometime during your high school or college partying days, at least one of your instructors tried to teach you that the Barogue era applied to many other things, not just music. Most of "The Arts" pretty much, thought not exactly, march along together time wise whether music, literature, painting or architecture. The Barogue Era created only a few names familiar to most music lovers. Bach, Handel, Telemann and Vivaldi are essentially the entire list for many people. Somehow, though probably because of the naming of his group of four violin concertos as the seasons of the year instead of their numbers, one, two, three and four respectively, Vivaldi's name was seemingly resurrected in the mid twentieth century after being neglected for almost a century. Apparently the Four Seasons has kept "Vivaldi alive", the "Messiah" the same for Handel and what can you name for Telemann? Poor Telemann, the most prolific composer ever and in Vivaldi and Bachs' time, he was the most popular of all. Telemann is my favorite from the Baroque Period though not by a very significant margin. The Four Seasons was first published as the first four concertos of a numbered set of twelve and titled "The Contest between Harmony and Invention", Opus 8.
Today the Four Seasons or at least one of its component four concertos is very popular and if anyone has kept count, it may have been played more often than any other Baroque period composition on classical music stations. It might be asked why a new version is now needed. I wish the answer would be because it is in SACD. Not to be as yet, though the U.S.A.'s premiere baroque music group, the Boston Baroque offers a generally superb performance of Vivaldi's popular composition. To top it all off, somehow the Boston Baroque's playing or instruments, sound much more refined, smoother and simply sweeter than the sound presented by many other specialty (Baroque) groups. The recording's audio quality is as good as regular CD gets and the group of fewer than twenty instrumentalists is in fine form and at times sounds surprisingly full, rich and room filling in stereo. The two added Geminiani selections will be heard by most listeners as simply more of what preceded them. Obviously a top recommendation and maybe a "must have" for a beginner's introduction to baroque music.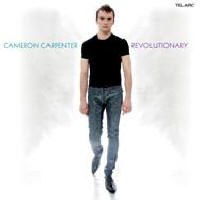 REVOLUTIONARY, Cameron Carpenter; Organ. Telarc Multi Channel Hybrid SACD-60711. (Includes Bonus Promotional DVD)
There is an embarrassment of promotional comments included with the liner notes for this new release. The featured "no ordinary organist". Cameron Carpenter, is seemingly given free reign to do as he pleases with the digital or so-called virtual pipe organ. Quoting Carpenter, "no other instrument is so victimized by stereotype as the organ; I see no reason not to have a great deal of fun; the organ is musical dynamite, but its fuse must be lit.
There is a discussion in the liner notes with Carpenter about any differences in sound or audio qualities (inherent qualities) and basically Carpenter "never gave the question a straight answer. That is simply referring to differences between a real pipe organ or his so-called virtual pipe organ. Though not explicitly stated, it is inferred that Eminent Technology's founder, Bruce Thigpen's highly acclaimed Rotary Woofer is used as part of the virtual organ's output. At CES, that very unique woofer development seemingly handled everything asked of it for bass reproduction as part of a very high-end sound system. Here it is seemingly a part of the sound source. In any event, I was not overly impressed with the overall sound quality of this Telarc release. I am usually very impressed with most Telarc recordings and extremely so with their SACD offerings. Did Telarc slip up here? It can happen to any company, though I doubt it in this case. The other distinct possibility of short comings is with the technologies utilized in this virtual-pipe organ. No, to any implied question about about my system's ability to handle the virtual pipe organ's output. The original audio designer of my Genesis G6.1 loudspeakers is Arnie Nudell. Among other loudspeakers design criteria, he is well known internationally for extended, powerful and clean bass response in his top models. My G6.l models feature a pair of 12 inch subwoofers for each cabinet with dedicated 500 watt servo amplifiers and rated as plus or minus 3dB down to 16kHz! That means no more than 6 db down at 16 kHz, at the very most. I do not think my system is a limiting factor in any manner to what I was hearing. What I heard did not sound like a finely recorded live pipe organ.
The selections were mainly classical and obviously arranged by Carpenter to show off his virtual-pipe organ and his "maverick organist" capabilities. Much more can be learned by watching and listening to the included DVD bonus recording. My personal favorite selection on this release was Duke Ellington's Solitude. Obviously pitched to those wanting something new and a bit different- usually a fine idea, here it is. If you are after a more traditional sound or approach, for an excellent example of that, try the recently reviewed RR release by Mary Preston at the famous Meyerson Symphony Center in Dallas, Texas.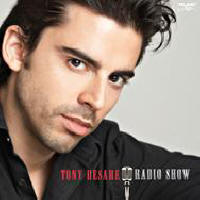 Radio Show, Tony DeSare, Piano and Vocals plus Guest Artists. Telarc CD-83689
Even after a number of listening sessions, I have wound up with mixed emotions about this relatively high volume ambitious project. Somehow I had expected it to be a bit different as the following quotations snared me. "Radio Show embraces a variety of eras in American popular music all tied together by the voices of radio announcers who set the tone for each individual track and the recording as a whole. More than a just a collection of period songs with clever intros, though, Radio Show offers up a historical retrospective of the intimate relationship between the music, the listener and the magic medium that brought them together". The words "collection of period songs", is what is behind a bit of disappointment personally. What often was heard instead, is revealed in the following quotations by DeSare.
"I just took the original melody and lyric, and I had to reinvent everything else," Plus the following, "But if you reframe the tune with piano and sing it in a different way in a different key, it sounds like an entirely new song." That is not exactly a collection of period songs!
With those probably minor caveats I was mostly impressed, very impressed actually, with the overall results. Of course the concept is promoting Tony DeSare and he managed to sneak in five of his own compositions, mainly at least a bit jazz oriented. I think the concept is quite excellent and could easily be extended to a long running series. How about something like a dozen songs from the top ten Hit Parade ratings of a five year period, just slightly updated and intermingled with a few new Tony DeSare compositions? Back to the recording under review, the overall audio quality is very good and the overall gain/volume level is higher than usual. This release is definitely worth an extended listening period.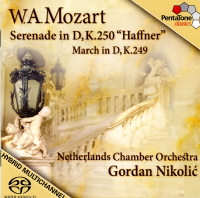 MOZART, "Haffner" Serenade, K.250. March in D, K.249. Netherlands Chamber Orchestra. Gordan Nikolic, leader and solo violin. PentaTone SACD hybrid PTC 5186 097
As I mentioned in my recent PFO review in volume 40, of the Serenade titled release on Reference Recordings, nowadays, serenades need not be romantic in nature. However this release being reviewed belongs to a music period that expected serenades to be romantic in nature or mainly so. The name Haffner is to recognize the mayor of Salzburg and his daughter. Eventually Mozart developed the Haffner symphony using this serenade a starting base for further development. Serenades were actually a light or lighter form of classical music. Mozart made distinctions with his many serenades. The orchestral forces needed and the length of the serenades determined the seriousness of the serenades. So did the financial background of the patron paying for the composition as well as the orchestral forces needed to play it. The relatively large forces employed here and the length of the composition of eight movements following the opening March are strong clues to the serious nature and importance of this deservedly famous serenade.
The separately listed March is always played with the Serenade and at times is played again as an ending movement. The Haffner is an extremely important Serenade and is both light and serious classical music. It could logically, I believe, be played by a full symphony orchestra. The Netherlands Chamber Orchestra is fully capable of a very satisfying, full and rich performance. If at times the orchestra sounds a bit on "the bright side" of neutral, remember that the large group scoring is dominated by the strings with many featured violins, more prominently than if a full symphony orchestra were playing. The performance is bright, spritely, propulsive and highly recommended. The audio quality is truly excellent and appropriate to the demands of this type of music. As with many others, this Haffner Serenade is made for end of the day, leisurely musical enjoyment and it succeeds admirably.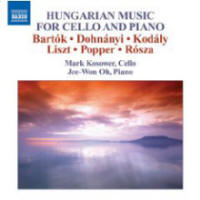 Hungarian Music for Cello and Piano. Bartok, Dohnanyi, Kodaly, Liszt, Popper, Rozsa. Mark Kosower; Cello. Jee-Won Oh; Piano. Naxos CD 8.570570
Hi Karl; the imaginary letter from one of our many readers begins. I particularly enjoy music played by the piano as well as music played by the cello or even a combination of the two. Might you have any suggestions to possibly satisfy me, the letter continued. I do not want more of the same old well known selections but something a bit different. Of course I would like the audio quality to be excellent though I realize that the record companies are not likely to release that sort of music on SACD until many more of us bombard record companies or sites with demands or requests for more releases in SACD. Of course I want top notch performers featured on the recording though they need not be popularly famous. Though not terribly important, if the price for this recording I am dreaming about, is a bargain such as by Naxos, so much the better. What say you, Karl?
Wow, inquiring imaginary letter writer, are you ever in seriously deep luck. Just look at the heading here on my reply page to you. One of my daughters, Lori, used to play the cello and my other daughter, Debra, played the piano. Both instruments are still my personal favorites.
All aspects of your request are seemingly answered by this new release; a veritable musical treasure is my opinion. A couple of the dozen selections might be a bit more serious than some casual listeners might prefer, though there is no denying the obvious variety offered here. Most of the selections have a bit of a background and story that goes along with the selection, though Dohnanyi's Sonataa for cello and piano is a traditional four movement work.
A more typical example would be the initial selection on this recording, the First Rhapsody by Bela Bartok. It was written for violin and piano and dedicated it to his friend violinist Joseph Szigeti. Then Bartok orchestrated the composition and later transcribed it for cello and piano! It is described as a synthesis of Transylvanian dance music with a peasant performance style. The first part is a heroic dance and at times is close to being a bit atonal. Then it becomes very melodic and simply delightful and so on and so on. I hope you get the idea I am trying to convey. It may be my room or my tastes and in any event, a common slight failing to my personal standards is that here as also elsewhere (other recordings) there is a bit of a lack of richness in the reproduction of the cello. The audio quality is clean and detailed.
Long time readers may remember my mention of a time when I was entertained in my living room in Shiprock, New Mexico with fine cello playing, often paired with a violinist. I know how full, rich, powerful and enveloping a professionally played fine cello can and should be.
CHOPIN, Piano Concerto No.1. Piano Concerto No.2. Pianist: Sa Chen. Orchestra: Gulbenkian, Lisbon. Conductor: Lawrence Foster. PentaTone SACD Hybrid PTC 5186 341
Chopin's famous Piano Concertos probably qualify as a "rite of passage" for any classical pianist desiring fame as a touring soloist or as an ongoing recording artist. Chopin seemed far more interested in making his two piano concertos vehicles for the performing pianist and not for the fascinating interplay of piano and orchestra usually heard in the better concertos from the Romantic period of music. There is a great deal of logic reviewing these two compositions together. They are very similar and as an interesting fact, the second concerto was actually composed shortly before the first concerto. Ideas, melodies and whatever almost had to be floating back and forth between the two. Each, as would be expected, contains the traditional three movements with the second movement being the contrasting slow/melodic one..
In the slowest and quietest sections, the multi-award winning Chinese pianist Sa Chen (now residing in Germany) is perhaps at her weakest. Somehow she does not quite equal the better versions that have been offered over a long period of time, in those slower movements. The melodic and lyrical passages could be a bit better in my opinion. She is more nearly competitive with those pianists known for their extroverted virtuosity in the forte passages. If you do not own a favorite version of these concertos, it is easy to recommend these two. Overall her performances have to be considered as very good if not quite outstanding. The SACD stereo layer is better than the CD stereo layer (no surprise) and easily qualifies as very good overall. There is a slight lack of ultimate detail and clarity that combined, prevents this from being compared with PentaTone's finest. In the middle range the audio quality is making for a pleasing richness often loved or appreciated by music lovers though not always by audiophiles. Reasonably typical of PentaTone releases, though not the equal of their very best is a valid description of the overall audio quality. Though not considered as important as with some concerto compositions, here the orchestral accompaniment is quite excellent. Though an area beyond my expertise those reviewers that like to rank performers are generally placing Sa Chen, third behind other Chinese pianists Lang Lang and Li Yundi.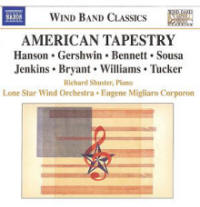 AMERICAN TAPESTRY, Hanson, Gershwin, Bennett, Sousa. Jenkins, Bryant, Williams, Tucker. Lone Star Wind Orchestra. Eugene Migliano Corporon, conductor. Naxos Wind Band Classics CD 8.570968
I need to make it clear that this particularly excellent recording is not aimed only to wind band enthusiasts. The above listed eight composers and arrangers offer an excellent wide ranging choice of musical beauty and interest. As with the famous recordings by Frederick Fennell and the Eastman Wind Ensemble, this release should appeal immediately and enduringly to nearly all music lovers! What's not to like? Conductor Corporan is one of two or three wind orchestra conductors that can be mentioned in the same sentence as Fennell. The larger Lone Star Wind Orchestra is inherently, as a group of professionals, a more polished if not more enthusiastic group of performers than the Eastman School's student musicians. This recording's audio quality is one of a growing group of Naxos releases that are essentially as good as recent standard (Redbook) CD releases get. Though slightly different in perspective, Mercury's Fennell releases such as Ballet for Band (No. 434 322-2) were many years ahead of their time for detailed, realistic audio quality. The Naxos release is subtly more distant in listening perspective and equally full range and dynamic. If I could only convince more of our readers to bombard Naxos to release recordings such as this in SACD would be a dream for music lovers. There are no obvious faults or shortcomings in the audio quality of this release from the bottom of the bass range through the all important middle range to the delicate shimmer of the triangle and cymbals; it is all there with no distortions apparent.
John William's arrangement, unique and interesting, of "The Star-Spangled Banner" arose from a suggestion for the occasion of his conducting the combined bands at the famous Rose Bowl ceremonies in 2004. Jenkins with his American Overture, composed for the United States Army Field Band, wanted to be show off that group's horn section. He certainly accomplished that as heard here. Those brief thoughts will suggest to you, stories behind all these selections. The deservedly famous and popular Rhapsody in Blue will sound a bit different in some sections due to the lack of strings. I should mention that pianist Richard Shuster's fine performance is not as exuberant or dynamic as some (such as Earl Wilde for example). The Washington Post March was a result of an essay contest, sponsored by the Washington Post newspaper and a commission to the then leader of the U.S. Marine Band, the legendary John Philip Sousa, "The March King". A definite top recommendation all around for this release, with its interesting wide ranging selections and top quality audio and fine performances is easily obtained.