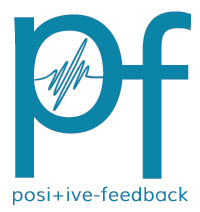 You are reading the older HTML site
Positive Feedback ISSUE
41

january/february
2009
The Neoteric Listener ...Ventures to Vegas for CES and explores the world of Audioengine's A5 loudspeakers
by Dean Seislove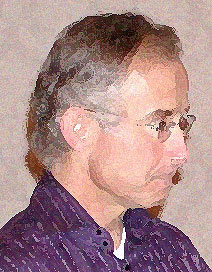 My hotel in downtown Las Vegas is filled with turnaround bus tour regulars; breathlessly chain smoking and playing the machines so relentlessly I think the slots are paying out in Marlboros. An amplifier designer's tales of fending off burglars during the night has me barricading the door with my suitcase before I go to sleep. Ridiculous paranoia, actually, because I soon realize that the staff is polite, my room is clean and cheap, and who needs "Obsession" pumped through the air ducts, anyway? Doesn't mean I would mind staying in the Trump, though….
You can have a lot more fun in Vegas if you forget to pack your sense of perspective. Walking through the Venetian during the Consumer Electronics Show is no way to center your Chi, find your thread in the cosmic tapestry, or anything else that doesn't include going bat crazy. Everything you that think you want is there for the taking ...for those with deep pockets, connections, or both. Still, it's a great place to take the epicure of good food, fine wine, and conducting the business of luxury audio machines. Many of us who covet, or cover, the finest in music playback products often must rely on the veil of words that we read in magazine reviews or advertising, but CES ushers into the limelight all those brands and models so often seen but not heard. Speakers so revealing, you not only can tell that the trumpeter needs to change his mouthpiece, you swear you can discern Laurie Partridge's radio station KZOK playing on his braces. Amplifiers the size of smart cars, driving speakers so hard that, as PFO's computer savant Peter Davey wryly noted, "My eyeballs went so far back in my head, it felt like a glaucoma test!" Cables as finely wrought and exorbitantly priced as the Goldvish "Le Million De La Nuit" platinum phone. Every room, even the bad sounding ones, sells the promise of exquisite sound that can be encased in one's listening room forever. The unparalleled rich and detailed sound in the Manger room, for example, is a tantalizing mirage in my current fiscal desert. I resign myself to being satisfied with magnificent music doled out in tiny measures.
The hit-and-run nature of the show means that manufacturers have a precariously small window to put cash in the till. It would be untrue to say that the keepers of the music keys are only interested in the flush killer sharks, but as one of the bottom feeders, I sense their urgency to find those ready to buy, and not to bypass. The considerable expense of renting a suite, shipping gear, and providing reps with food and lodging, in hopes of persuading people to purchase turntables costing five digits or more is no small wager, even in Nevada. Inexplicably, some rooms I visited seemed to exude a "Private Members, Only" vibe, and why you would spend months preparing for a show, only to feign indifference to those most interested in your success is an imponderable mystery to me. I understand that the product sells itself, and the appearance of desperation is the kiss of death, but too many rooms suffered because the design schematic forgot to include a friendly nod and a ten buck's worth of m&m's. High end audio doesn't need more velvet ropes cordoning off the saleable merchandise as if it were exhibits in a museum. Fortunately, the overwhelming majority of the representatives were welcoming and eager to provide the latest information on the products on display, even to someone who never coulda' been a contenda'.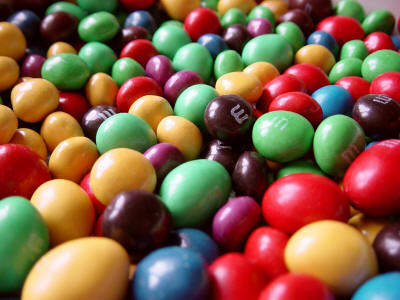 As Las Vegas is a place where one trades one grand delusion for too great sacrifice, I'm spending most of my first trip to CES calculating how many maxed out credit cards it will take to transplant the Lominchay Audio room (minus the Gold Medal flour throw rug) to my barren hovel. The CES is one vast technology tease of what can be obtained now and what can be achieved in the future. In a bit of delightful irony, the daily sight of the Adult Film Convention contingent strutting through a horde of high end audio aficionados (mainly) fixated on the gleaming vibrant finishes and seductive designs tucked away in the boudoirs of the Venetian only reinforces the point that desire and money can only produce approximations of what we think we need.
My first two days at CES consists of an insane struggle to listen carefully and jot down listening notes in every room showing high end audio. Even though I'd like to give a fair trial, cheap shoes and cheaper snacks in the good rooms makes me a haphazard and capricious judge. In the beginning, I'm listening for everything I can think of: timing, slam, soundstage depth and realism, timbre, all the usual suspects. As you'd expect, the great rooms are immediately identifiable, no cultivated discernment necessary. Acoustic Zen and Zu Audio are working miracles with their [relatively] affordable speakers, Cary Audio and Marten Design are putting on a clinic about the virtues of system matching, and the visually stunning Luxman and Vivid Giya tandem are ready for their close-up, Mr. DeMille. By the third day, I'm making my tenth visit to my favorite rooms (including most of the rooms designated as "Audio Oasis" in http://positive-feedback.com/Issue41/ces1.htm), in an attempt to narrow down the best of the lot. Despite my finer intentions, the whole thing is pathetically reduced to how well a system presents the voice, piano, and guitar solo on Nora Jone's "Come Away With Me" (and if you ever want to piss off a whole lot of people sick to death of a clichéd tune, that's the way to do it). Equally clichéd, and inescapable, is the fact that it takes plenty of yellow chips and a lot of effort, Goldilocks, to make things "just right."
Of course, it's tempting to turn CES into one of the video games on display in the main hall, where the endgame is finding the most enjoyable snippet of music from one's personal taste. But nobody goes to the Paris Rodin Museum to search for the best toe (unless that's your thing), so don't expect to encapsulate all your expectations in one musical passage in time. By the same token, even if you could shrink the whole show into a little ces that you can fit in your listening room, your ears can always hold more. I'm not saying my experience was a CESexistential Swedish movie where a tortured, graying clerk holds his wrinkled brow in his hands, shouting "What does it all mean!" Most of the time, I was tramping through halls, eating ridiculously delicious food, and listening to heaping batches of audiophile-grade jazz.
Don't come to CES hoping to blast Audioslave or Avenged Sevenfold, however, although mbl did crank up Nine Inch Nails to the point of aural crucifixion. The main convention hall (and most press coverage) is dominated by the multinational technology czars of plasma and lcd displays, and it's interesting to note that the world of high end audio still has room for small, private companies. Maestros and mavens abound. Enjoying EveAnna Manley praise the virtues of tube amps (solid state supporters argue at their own peril) or listening with E.A.R's Tim DeParavicini to a half-speed mastered Roy Orbison LP cut on a DeParavicini machine shows that the way we produce and play back music owes as much to individual drive as it does to technology.
Lastly, don't be taken in by the barker's hustle that "There is no best sound! It's all good, just different." Some rooms were horrible (don't ask, libel suits I don't need) and, as noted, some rooms were transcendent. Any and all of the "Audio Oasis" rooms produce superlative music, as good (however you measure it) as anyone should ever desire. If you have the cash, pony up, stop looking for something "better", and spend the rest of your days hunting down Japanese vinyl, that's what I'd do. The sensory overload that is Vegas CES (thank Elvis I didn't go when I was younger, that's all I can say) is a sucker's bet because the audio jackpot is always out of earshot. Better to determine just how much it takes to say you've had a good time, keep your hands in plain sight, and back slowly away from the table. But I shall return next year, because I've got a system...
Back at home, and suffering from post-CES syndrome because I can't solve the ducat to decibel algorithm, I wondered if my initiation to the suite, suite music heard in Las Vegas would ruin my enjoyment for gear more realistically within my price range? How fortunate for me, then, that my first review product of the New Year is the Audio Engine 5 (A5) Premium Powered Bookshelf Speakers. These active bookshelf speakers have the power amplifier built into the left speaker, with a claimed power output of 150W peak power total (50W RMS/75W peak per channel), Kevlar woofers, 20mm silk dome tweeters, a built-in AC power outlet on the rear panel and a USB power port on the top panel for powering wireless products. At 9 and 14 lbs, respectively, these speakers are easily transportable, yet hefty enough that you're not skittish about moving them about. Set up is about ten minutes--nine minutes to read the refreshingly clear and helpful manual, ten seconds to realize that you don't need it, and twenty seconds to get 'em running.
I should say right off that I've had a blast testing these versatile little dynamos in all their applications. With my trusty Nora Jones CD still smoking from the CES gauntlet, I hooked up my Arcam CD 82 player to the Audio Engines, played the test track, and compared the sound in my listening room to the aural memory of the previous week. And how did these $349 speakers hold up against battleships costing 200 times their asking price? You'd be surprised! Ok, no, you wouldn't, it was a shellacking, but you would be amazed at how revealing, warm, and entertaining the A5's can be when given the chance.
Two things stand out immediately: the A5's deliver nice sounding bass for little guys, and they are incredibly revealing. On "Come Away With Me," the guitar tone on the solo has a slight layer of harmonic distortion that only fully breaks at the tail end. Many far more expensive and ambitious speakers either fail to convey this effect fully, or overstate it at its climax. The A5's deliver both tone and effect in splendid style, perhaps not as fully or dynamically as the very best, but more than enough to convey a solid performance. Connecting my iPod produced equally wonderful results. The sparse snare drum on Peter Cincotti's rat-packin' version of "St. Louis Blues" can sound like a brick of firecrackers (and not in a good way) unless given enough dynamic range, but it sounded just fine on the A5's. Horns, too, were clear, distinct, and devoid of any harshness. "The Busy Woman's Blues" performed by Lavay Smith and Her Red Hot Skillet Lickers skitters merrily along, and trombones, sax, and trumpets retain remarkable presence and individual tonal character. It bears repeating that these speakers are very revealing, so blasting poorly recorded rock like Roxy Music's "All I Want is You," (art rock, excuse me!) is a go-kart ride of dips, blasts, and Phil Manzanera's strafing Gibson Firebird. Personally, I enjoy the shrill of it all, but those whose tastes are aligned with the plutonium metal army camp will definitely feel the noise, so no pansy-poseurs, please. What's more, there's no remote for the A5's, so measure twice to rock once. Speaker placement, too, makes a sizeable difference for these robust cubes. The manufacturer suggests placing them close to the wall, and this does provide a significant boost in bass. My taste is always to move smaller speakers out and take the loss of bottom end as a tributary offering to mighty Physics, but I can see where most people would prefer the added dimension to the sound, so listen to what the manufacturer says.
Next, I hooked up the Audio Engines to my computer and spent a gloriously languorous day/evening listening to internet radio, playing music files, and checking out new music on iTunes. No matter what style of music I threw at them, the A5's churned it out in high style. "Bab Sharqi" by Syrian qanun (a type of medieval Arabic zither) virtuoso Abdulla Chhadeh made for a lively afternoon. On "Tijuana Bass," the Audio Engines served up Nortec Collective's menudo mashup of tuba, electronica, and norteno in a magnificently raucous fashion to keep the fiesta going. My computer room is fairly small, so there's no need to crank it up (but I often do, anyway), and midrange, treble, even bass all answered the bell. If all you want to do is set up a pair of speakers small enough to fit on your work station, but musical enough to give you an excuse to stop working, the Audio Engines are a fine product. As hinted at previously, however, what makes the A5's such a great discovery is their versatility.
My brother, who shares the same annoying genetic trait of all older siblings of having seen every significant concert by performers now too old or too dead to ever be seen again, recently purchased a shiny, new aluminum Christmas TV. Scooping up the Audio Engines, I brought them over to rewind to the time of looking at movies and fighting with my brother over which concert DVDs to watch. First up, was the recently released two-disc special edition of A Clockwork Orange. Again, there's no remote, so we opened up the speaker volume, and set the volume through the TV remote. The results were fantastic. It's been a long time since I experienced Kubrick's masterpiece of stylized sex and violence, but it was like watching it anew due to ability of the A5's to, um, flesh out every nuance of boot kicks, the old Ludwig Van, and taunts to "come and get one in the yarbles, you eunuch jelly, thou!" Great slooshying! Next stop was The Last Waltz. The Audio Engines faithfully captured the recording fluctuations such as the drop outs and volume gain and the redlining piano too closely mic'ed, to create a palpable sense of "hearing it live." The solitary piano note played the moment before Neil Young sings the first note of "Helpless" was clearly evoked in a manner that I hadn't noticed previously.
After taking a break from movies to watch some of the football playoffs (my brother repeatedly remarking how much the A5's add to the game by communicating all the subtle sounds of the stadium), we returned once more to a great test DVD, The Fellowship of the Ring. The opening prologue is a mix of dialog and action, so it gave me a chance to see how well the Audio Engines could integrate the two elements. Truth be told, the A5's show some boxiness during dialog, but I'm pretty sensitive to this trait, and I quickly adjusted to the coloration. Whereas others have wished that the A5's possessed more bass, I didn't feel that to be true at all when watching movies. Mount Doom rumbled convincingly, battle axes clanged and cleaved as they should, and severing the finger of the Dark Lord turned the A5's into atomic ants capable of making noise massive enough to startle an Ent (if you're not a LOR geek, just know that the A5's are plenty loud).
I've really enjoyed my time with the A5's. I like them for their detailed, highly enjoyable sound, and I love the fact that you can easily employ them in a variety of situations. Works great as a small-scale audio system, office setup, or television pair, and provides great value at the price. What heartening way to start off the New Year!
Audioengine www.audioengineusa.com