It was late last January when Albert Von Schweikert first informed me that, coincident with celebrating his thirtieth anniversary in the speaker business, he would be sending me a product that would exemplify his latest designs and incorporate all his recent innovations. The VSA VR-5 Anniversary arrived in early February, and, though I've been utterly captivated by their clear groundbreaking performance since their installation, I have been too busy to put my thoughts into words. In good conscience, I simply cannot put off that process any longer. I am quite excited to be able to report on this, just another remarkable achievement from a man and a company with a long string of noteworthy accomplishments.
The VR-5 Anniversary (or "Anni," as I have come to abbreviate it), replaces the well-received VR-5SE that has been in the VSA product line-up since 2005. The Anniversary designation celebrates both Albert's observance of his thirtieth year in the speaker industry and an entirely new crossover approach.
Tech Talk
By using a novel method to photograph the actual sound waves generated by transducers, Albert asserts that he has discovered a type of distortion that remains un-discussed in textbooks. He describes it as a type of waveform distortion caused by non-linearities in the cone and motor as the driver attempts to translate the electrical signal into air pressure.
Working in the laboratories at Cal Tech to address this problem, one that he first identified some years ago, this new crossover design is the first to result from these efforts and is, to the best of Albert's knowledge, the first of its kind. Albert refers to it as a "Passive Servo Control", and it is the culmination of more than a year's worth of concentrated effort and development.
Much of the technology in this new and complex crossover involves altering the timbre and transient response speed of the drivers with equalization and time delay filters. It flattens the impedance curves in order for the actual crossover filters to operate properly. Equalization circuits balance the driver's frequency response and output level for more effective matching by the crossover filters themselves. In addition, because the drivers are not necessary in phase mechanically and electrically at the frequencies necessary for them to "blend" properly, he makes use of phase correction networks.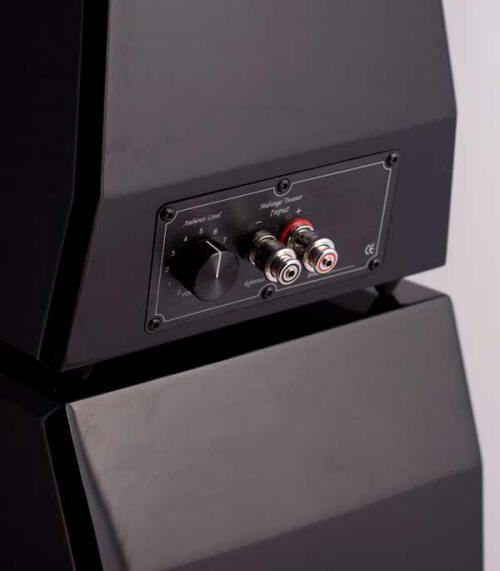 Albert fully realizes that there is a completely different school of thought out there, a prevalent one in fact. That archetype says essentially that "all filters are bad and should be eliminated" or, at the very best, that this design will only work with more simple two way systems where the chosen drivers are rolling off naturally at the crossover point. He is very quick to point out that poor circuit design (ones that do not attempt to integrate the various aspects of the driver behavior patterns in terms of response speed, timbre, and phase shift), combined with inexpensive and non-select crossover components, have led to what he sees as this flawed generalization that it is the actual filter, rather than the ineffectual design, that is "bad."
He supports his point empathically by noting that every time he has attempted to design a speaker with a minimal crossover, the result has sounded worse, not better. He insists that this level of manipulation and correction of the driver's response, using these precisely designed and scrupulously executed filters, IMPROVES the resultant sound. His final contention is that this crossover (and by extension, the VR-5 "Anni") sounds great because it is the culmination of his 32 years of refining and advancing this circuit.
Beyond this new approach, the overall crossover design follows his venerable design philosophy, one making use of flex points optimized for flat off-axis response and phase consistency over a wide Global Axis. To realize this remarkable crossover, the VR-5 "Anni" uses only the very best individual constituent parts sourced from all over the world, including V-Cap Teflon, Hovland, and Solen film-foil capacitors, Solen Perfect-Lay inductors, Goertz copper foil inductors, metal film resistors, and Analysis Plus internal wiring.
Albert's designs have come to focus on understanding the psychoacoustics of the listening experience and address what the speaker should be doing as opposed to merely what it is doing to the signal. Most will understand that getting an array of speakers to sound like a single driver can present a momentous challenge as it involves finding drivers that not only have similar tonal qualities, but ones that share similar transient response patterns.
Since it is virtually impossible to find drivers that match perfectly, even when made by the same company and using diaphragms and motors made of the same materials, very few companies have been able to make "perfect" drivers for all frequency ranges. While some companies may make a great woofer, their best efforts in the midrange or high frequency departments may leave one wanting. This simple fact is why Albert has chosen to use different brands of drivers for each frequency band.

As well as employing his newly developed "passive servo control" crossover, the VR-5 "Anni" replaces the VR-5SEs now discontinued Audax Aerogel midrange with a new 6.5" mineral and fiber organic composite midrange made by AAC of France. AAC was formerly a parts supplier for Audax that has now started building some of the Audax parts. This driver is new enough that my research returned very little else about it.
However, the forward firing tweeter is the exquisite dual concentric silk ring ScanSpeak R2904/7000-05 Revelator tweeter from Denmark. This phenomenal one-inch ring radiator is the flagship of the ScanSpeak line and incorporates an SD-2 neodymium motor, a low compression, non-resonant, multiple chamber design, and has a machined aluminum faceplate and phase plug.
This phase plug plays dual roles, both concentrating the radiating area around the voice coil, offering more control and reducing distortion and losses that can occur at the center of the dome on conventional dome tweeters and acting as a wave-guide, helping to reduce high frequency cancellations. The very powerful SD-2 neodymium magnet system further helps to improve transient response. A specially designed venting system uses a needle mounted in the chamber to cut down on turbulence in the air cavity behind the dome area, and voice coil cooling is achieved by using a venting system and conduction through copper rings, which ScanSpeak claims increases dynamics over the Ferro-fluid dissipation method. It is truly a marvel of engineering.
Indicative of the entire VR (which means Virtual Reality) line of products, the front tweeter is supplemented by a fabric dome, transmission-line loaded 1" rear-firing ambience mid/tweeter, also fabricated in Denmark, mounted on the rear of the mid/tweeter cabinet.
The woofer compliment is a pair of 9" SEAS Excel woofers from Norway. These drivers utilize an exceptional light yet remarkably stiff magnesium cone, a magnesium cast frame, a natural rubber surround, and have heavy copper coils mounted above and below a T-shaped pole piece. A raised spider assembly keeps the voice coil from bottoming out and reduces noise caused by mechanical distortion. The motors employ an enormous magnet system for improved sensitivity, transient response, and an overall lower Qts (a unitless measurement, used to characterize the combined electric and mechanical damping of the driver).
These first-rate drivers are mounted in VSA's signature triple-chambered hybrid transmission line cabinet and use a 4" wide vent tube, with a 7" room side flare tuned to 23Hz, to couple the acoustic wave to the room to help extend bass response and dynamic range.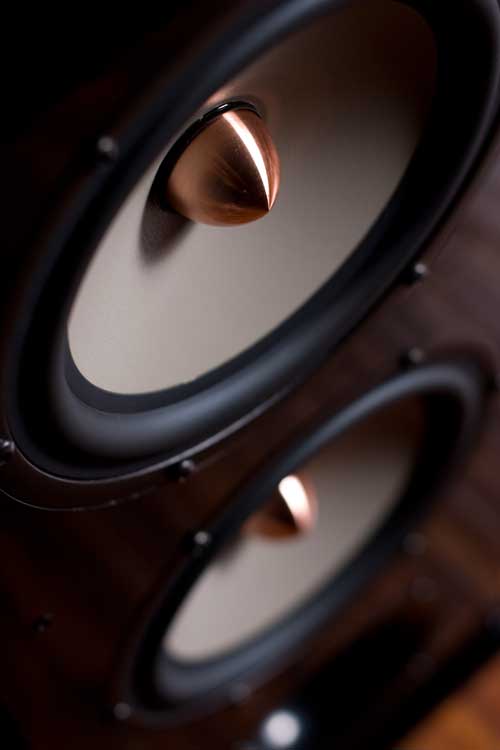 Albert feels that his choices of driver components and design elements for the VR-5 "Anni" conflate to offer one of the most linear responses (i.e., the lowest distortion/coloration) he has been able to achieve to date. In essence, the driver complement he settled upon for this product offers faster transient response with less ringing or overhang, exhibits remarkably matched dispersion characteristics, and are carefully located in a very solid, dense cabinet, one that offers almost zero energy storage or resonance.
This new VR product expands on Albert's previous use of designed physical placement of the driver compliment on minimized baffles to further advance time alignment principals and enhance the integration of their individual contribution into the coherent sound field that these remarkable speakers generate.
Finally, in conjunction with the thirtieth anniversary celebration, Von Schweikert has launched a new, all Flash website. You owe it to yourself to visit the site as, in my opinion as an IT engineer, it represents the pinnacle of what can be done today to maximize the delivery of rich, interactive, and image intensive content.
Dancing Lucidity
And so began the audiophile waltz once more. Moving them around my dedicated 11' 9" X 23' 9" space in my 35' x 23' 9" x 7' 4" room, sometimes by as little as one half inch at a time, I was soon able to optimize the crucial interrelationship of bass impact and extension, tonal balance and imaging. I found sheer magic with the center of the ScanSpeak Revelator 79" away from the front wall, 24" from their respective side walls, and toed in about 15 degrees. This positioned them some 7' 8" apart when measured from tweeter center to tweeter center. My listening seat is centered roughly 10" back from the plane of the tweeters.
Given my extensive personal experience with VSR and VSA products, it was a foregone conclusion that I would be bi-wiring, and my initial listening included the remarkably enhanced Audience Au24-e (report coming soon), the Stealth Hybrid MLT, the Acoustic Zen Hologram II, and the new, decidedly impressive Von Schweikert Audio MasterBuilt Reference cables. The VSA MasterBuilt biwires are a new, all-out cable assault offered by Von Schweikert Audio. All these loudspeaker cables have been seasoned through regular use and are periodically redressed using Alan Kafton's extraordinary audiodharma Cable Cooker.
Given the sonic results of this initial cable auditioning, I settled on the VSA MasterBuilt Reference for the remainder of my listening. These cables are considerably more than just competent and will be the subject of their own evaluation in the near future. The rest of my system details may be seen at the Meet the Writers link from the Positive Feedback cover page or in full detail at the system link on my home page.
From the moment this new VR-5 raised its splendid voice, even with their sparse run in time, only some 30 odd hours from their stint at the Venetian during CES 2008, they made a clear and convincing statement. I knew at once that I was in the presence of a very special product.
For the next three weeks of continuous play, I would sit in only briefly to witness this voice as it continued to blossom slightly and grow more convincing. From about that 500-hour mark, I notice no further significant change. But the inclusive clarity of their voice was not only immediately obvious, it was commandingly convincing. I'm talking about a level of clarity, a degree of effortless intelligibility, that I was wholly unprepared for from a speaker in this price range.
The uppermost registers are unbelievably open and spectacularly airy. There is both an ease and a character there that utterly captivated me. Highs are articulate and detailed without being at all etched or clinical, and there is never any indication that anything has been left unrevealed. The translucent totality of their rendering of cymbals, triangles and other things metal is astonishing; all there with air, detail, focus and a kind of warmth that you get used to hearing from real bronze, pure and uncongested, with vivid attack and seemingly interminable ambient decay, recording permitting.

The ScanSpeak Revelator is one of the most highly regarded tweeters in loudspeaker design today—and its inclusion here should come as no surprise. But the VR-5 Anni presents high frequencies with an uncommon sense of ease, an effortlessness that is typically found only in much higher priced entrants. They consistently offered considerably more refinement than I would have had any reason to expect from any speaker not employing a ribbon or planar-magnetic "super" tweeter.
Moreover, this sense relaxation doesn't stop with the upper-most registers; it permeates the entire audio spectrum, top to bottom. Whether attributable to this new crossover approach, the new midrange driver cone composite material, or some incredible synergy of the two, there is an irrefutable sense of immediacy to midrange in general, and of lower midrange specifically. This newfound midrange propinquity is one of the VR-5 Anni's most persuasive attributes, once again characteristic of much more sophisticated and costly loudspeaker designs.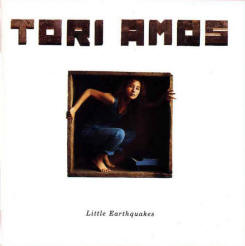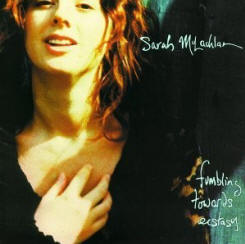 The human voice is presented in a most vital and innately forthcoming manner. They equally expose the mockery and self-deprecations of Tori Amos on Little Earthquakes [Atlantic 7 82358], the irascible wile of Ricky Lee Jones on her eponymous debut [Warner Brothers BSK 3296] and the smoldering passion of Sarah McLachlan from Fumbling Towards Ecstasy [Arista ARCD 8725]. Neil Young's anger and irony from virtually any of his works are laid bare all who care to listen. Thomas Dolby's acerbity and satire on Aliens Ate My Buick [EMI E1-48075] have never been so conspicuous. Stevie Ray Vaughan's constrained angst on Couldn't Stand The Weather [Epic 25940] becomes a near visceral assault on the listener.
Doubled instruments or voices are so clearly defined and delineated that you will revel in how readily you are able to discern them, both their individual musical contribution and their physical location within the recording. The naturalness of the envelope of sound they produce is so striking, yet there is so much information and finesse wrung from the source material, that you will be drenched in the resultant musical alchemy.
While bass performance from the unamplified series of VR products (i.e., models other than the 9SE and 11SE) has always been exceptional, it has never been unimpeachable. The VR-5 Anni ups the ante, with low frequency performance closely approaching world-class in terms of extension, weight, and dynamics, delivering deep, hard-hitting, tuneful, lucid bass filled with drama.
The incontestable tunefulness, speed, and definition of the lowermost octaves are inexorably captivating and sublimely expressive. With organ pieces like the Saint-Saëns Symphony No. 3 by the Boston Symphony under the direction of Charles Munch [RCA 09026-61500-2], when Berj Zamkochain hits the lowest note on the great Symphony Hall organ, designed by G. Donald Harrison, built by Aeolian-Skinner Company, and installed in 1949, my listening room pressurizes with the resulting 16 Hz wave front. It is so powerful, so visceral, that you almost convinced that you've been transported back to that event in Boston!
With better recordings, individual drum skin tone is resplendent with extraordinarily distinct pitch effectively recreated in a credible space, and in convincing size, then propelled into your chest with astonishing impact. Upright double bass or electric bass guitar work is reconstructed with convincing energy and, again, astonishingly characteristic string tone, contributing greatly to their ability to recreate a credible sense of the melodic drive of the recording under examination.
Try "Old Dog's Day" from the Red Rose Sampler [RRM 01] with Kim Cattrall reciting the poem and Mark Levinson playing an antique Italian double bass made about 1680. Just exquisite. The deepest synthesizer tones, some as low as 18 Hz, from Bachbusters [Telarc CD-80123] pressurize and excite the entire room. The wickedly depressing "She's Already Made Up Her Mind" from Lyle Lovett's 1992 remarkable Joshua Judges Ruth [MCA/Curb MCAD-1010475] reveals some outrageously deep stuff, reputedly down to 13 Hz, but observably loosening dust from the suspended ceiling tile!
Though I have heard similar SEAS drivers in other products (VSA included) and have heard other Von Schweikert speakers employing this triple-chambered transmission line design, I have not been treated to more impressive overall bass performance from any loudspeaker at anywhere near this price.
I have heard a number of very expensive speakers that, while successful on many levels, seem to be able to generate only separate "beams" of sound from each driver. Rather than reconstitute the "whole cloth" of the recording, you are able to differentiate and "hear" them as a loudspeaker (the $100,000 Lansche No. 8, for instance). In Albert's latest design, continuously advanced through applied science, rigorous measurement, and exhaustive listening, the resultant musical integration, already an acknowledged strong suit of the VR line of products, is noticeably more fully integrated into a single coherent musical event in a real space. They regenerate a magical lucidity, blending the entire sonic spectrum into one coherent musical voice.
Listening to challenging passages such as massed strings, the VR-5 Anni's musical construct affords significantly improved individual instrument contribution, actually fostering an enhanced communication of the underlying musical message, a message that they are able to present more unmistakably, more comprehensibly, and more expressively. String tone is stirringly vibrant, piano attack vitally percussive, and vocal subtleties consistently and captivatingly vivid. They are downright disarming in terms of their naturalness, harmonic richness, and their matter-of-fact command of micro-dynamic shading.
The result is manifest as an almost unassuming grace and contributes greatly to the VR-5 Anni's ability to create an astonishing realistic sense of space. The sensation of three-dimensional reality they create is near the pinnacle of such performance from any two-channel application in my experience.
If you are familiar with my work over the past few decades, you will know that even a speaker that gets everything else right, but can't pull off the holographic recreation of the venue and performers locations and size within it, will never get a complete nod from me.
In the spatial recreation department, where the lesser VRs do a superlative job with stage depth and width, in my room, the VR-5 Anni establishes a new benchmark. The entire stage is reconstructed with realistic focus and in convincing size, but they cast a much brighter light into the extreme rear left and right corners of the soundstage. And when it comes to the more elusive ability to reconstruct the vertical size and physical placement of instrumental voice locations, they supersede any speaker in recent memory, taking the term holographic imaging to new heights in this price range! They simply transformed my listening room into the venue as captured on the recording.
You may have realized, just as I came to, that every attribute of the VR-5 Anni I've addressed here, all characteristics that place its performance conspicuously above its price range, could be reduced to description with one single noun—transparency. Not the faux transparency that a less experienced listener may claim to perceive when face-to-face with a system that somehow accentuates or elevates HF definition. No, I'm talking about true transparency in the sense codified by J. Gordon Holt in his The Audio Glossary, first published in 1990. There, J. Gordon pronounced that transparency was, "A quality of sound reproduction which (that) gives the impression one is listening through the system to the original sounds, rather than a pair of loudspeakers." It is demonstrably apparent to me that the VR-5 Anni sets a new standard for that all-too-elusive but highly sought after attribute at this price.
Has the jury come to a verdict…
Soon after their arrival, Albert shared with me that one of the primary goals in redesigning the VR-5 in this Anniversary edition was to afford a lion's share of the award winning VR-9SEs captivating performance at a fraction (currently less than one third) of the price. In that regard, the VR-5 Anniversary is a complete and stirring triumph, achieving, in my opinion, something on the order of 75% of the VR-9SEs stellar and revolutionary performance.
It is no secret that I have spent most of the past decade in Von Schweikert VR camp. In fact, before the arrival of the Escalante Designs Fremont's, I owned four different iterations of both the VSA and VSR VR-4. Since the arrival of the VR-5 Anni's in early February, I have been kept in rapt bliss. Even at their $27,000 sticker price, I've informed my dear and tolerant wife that they will not be leaving. I've asked Albert to send me an invoice!
I can't name a speaker at this price, or anywhere near it for that matter, that has spoken to me as clearly, with a more truthful and musical voice, than the VR-5 Anniversary. I cannot speak to your individual tastes, but to mine, it represents an observable overachievement worthy of significant praise and celebration. They seem a fitting accomplishment to mark the milestone of Albert Von Schweikert's 30th anniversary building high performance loudspeakers.
While I don't have the tools to verify each engineering claim made about the implementation of this new "passive servo-control" crossover approach, the sonic results in my system force me to acknowledge its complete and profound efficacy. The law of diminishing returns just met a new and accomplished master. To my ears, the VR-5 Anniversary represents a new milestone in the performance to price ratio, and is truly a landmark product in that sense.
The most apparent and significant advancements made by the VR-5 Anni's are their significantly elevated level of transparency, refined imaging, deliciously faithful tonality, overall frequency coherency, and bass integrity, extension, and impact (as good as virtually anything I can recall). They are simply disarming in their ability to get out of their own way and reveal only the exquisiteness of any music they are permitted to play. I have heard systems at this most recent CES utilizing speakers costing $50,000 to $100,000 that did not hit all of my hot buttons half as hard.
I cannot overstate how strongly these speakers play to every strength I revere in a loudspeaker, and how equally tenaciously they have minimized most of the deficiencies that reduce other promising loudspeakers to merely adequate. With the introduction of the Von Schweikert VR-5 Anniversary, Albert Von Schweikert has developed a product that, to my ear, represents a landmark step forward in transparency and coherence at this price, and one that may not be soon or easily overturned.
In such abysmal financial times, with the nation's economy reeling with record high unemployment rates, business failures, and home foreclosures, one might be tempted to ask if we really need another speaker in this $30,000 price range. The answer is an unequivocal and resounding yes. The Von Schweikert Audio VR-5 Anniversary is truly something exceptional at this already highly competitive price range, and is therefore most deserving of your attention and consideration. It is, in fact, a stirring and triumphant achievement from a man and a company with a long and rich history of noteworthy accomplishments.
If you've always dreamed of attaining the performance of one of those super-speakers carrying a price tag equivalent to that of a hand-made Italian sports car, but are unable or unwilling to commit that kind of investment, the VR-5 Anni will afford you a disproportionately large slice of that exquisite performance. Most enthusiastically recommended. Greg Weaver
Specifications
System Type: Dynamic-driver four-way system using a triple-chambered quasi-transmission line.

Size (per channel): Height: 44", Width: 11", Depth: 24".

Weight (per channel): Woofer module (x2): 103 lbs each, M/T module: 50 lbs.,

Total Weight Per Channel: 153 lbs. With wood crate: 205 lbs.

Driver Complement (per channel):
9" Magnesium-coned woofers from Norway (x2)
7" carbon Kevlar-cellulose Aerogel midrange driver from France
1.5" silk dual concentric ring tweeter from Denmark
1" rear firing ambience mid/tweeter with fabric dome and transmission-line loading from Denmark

Frequency Response: 20Hz-70 kHz, +/- 4 dB (30Hz-30 kHz +/- 2 dB)

Impedance: 6 ohms avg. (8 ohms M/T; 4 ohms woofer)

Recommended Power: 20 watts up to 500 watts music power.

Sensitivity: 94 dB @ 1w/1m using 2.83 v.

Finishes: Hi-Gloss Piano Black paint or African Hazelwood veneer.
VR-5 Anniversary loudspeakers
Retail: $27,000
Von Schweikert Audio
web address: www.vonschweikert.com