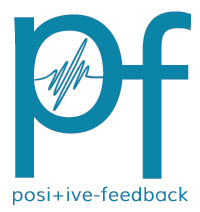 You are reading the older HTML site
Positive Feedback ISSUE
40

november/december 2008
Six 24 Bit 96kHz DVDs from High Definition Tape Transfers
by Teresa Goodwin
Another half dozen 24 Bit 96kHz DVDs from High Definition Tape Transfers (HDTT) have come my way and I thought I would share my impressions with you.
HDTT is an exciting and growing archival project, and I am thrilled they are releasing 24 Bit 96kHz "burned" DVDs. These are from mostly 50 year old commercial 2 track and 4 track 7 1/2 IPS reel to reel tapes from the best of the "golden age" of stereo sound. They are in the public domain, out of copyright, and perfectly legal. All of this is explained in a previous article on HDTT along with a list of the equipment they use in producing these recordings: www.positive-feedback.com/Issue38/HDTT.htm.
Analog reel to reel tapes from the "golden age" sometimes have strained, slightly overloaded or compressed dynamics, tape hiss, or other issues such as dropouts whether from the original masters or in this case the commercial reel to reel copy. I shall note in the text of the reviews what major issues any of the recordings have.
HDTT now come in DVD soft plastic style cases for all of their releases. These are the same type of cases most movies come in, commonly know as "keep cases". See my previous article that discusses the change over from super jewel cases. .
My listening notes should equally apply to the high-resolution downloadable version as well. For listeners not interested in high-resolution music DVDs or high-resolution computer music files HDTT also offers two different types of "burned" Redbook CDs.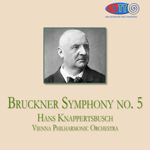 BRUCKNER: Symphony No. 5 in B flat major (1878)
Hans Knappertsbusch, Vienna Philharmonic Orchestra
Recorded in 1960, transferred from a London 4 track tape
High Definition Tape Transfers DVD 24/96 High Resolution Audio Disc - HDDVD157
Atmospheric and airy, but not quite state-of-the-art sonics, this is a very exciting performance and I liked it very much. However there is some light distortion on heavy modulated passages, some unevenness of tone, and slight muffling of high frequencies and a couple of drop-outs
The Symphony No. 5 was written in 1875–6, with a few minor changes over the next few years. It was not premiered until 1894 by Franz Schalk in Graz (Bruckner was sick and unable to attend: he never heard this symphony performed). It was dedicated to Karl von Stremayr, minister of education in the Austro-Hungarian Empire.
The notes provided with this DVD go into great detail on how Schalk was a traitor as well as a disciple, calling the score Schalk introduced to the world a travesty of Bruckner's original. I did a lot of research on the Internet and I believe this is the Schalk version. It appears only three conductors have ever performed the Schalk version Hans Knappertsbusch, Leon Botstein and Noguchi. All other recordings are of 1878 version in either the Haas or Nowak edition. Ironically I have only heard the Leon Botstein on a Telarc CD and the Knappertsbusch on this DVD, I have never heard the traditional Haas or Nowak editions of the original version and I was not impress with the symphony when I heard Botstein's recording.
At first I thought maybe Knappertsbusch did both versions, but all the versions I found for him conducting the Vienna Philharmonic Orchestra were of the Schalk version. The tell-tell sign of it being the Schalk version is the added triangle and cymbals, and an offstage brass band in the finale. Also the Schalk version is supposed to sound more Wagnerian and that could explain why I liked it so much. I recommend this with the above noted reservations.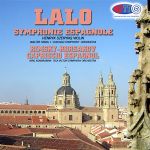 LALO: Symphonie Espagnole for Violin and Orchestra (1874)
Henryk Szeryng, Walter Hendl, Chicago Symphony Orchestra
Recorded in 1961, transferred from an RCA 4 track tape
RIMSKY-KORSAKOV: Capriccio Espagnol, Op. 34 (1887)
Kiril Kondrashin, RCA Victor Symphony Orchestra
Recorded in 1958, transferred from an RCA 4 track tape
High Definition Tape Transfers DVD 24/96 High Resolution Audio Disc - HDDVD124
Lalo's Symphonie Espagnole is charmingly beautiful and exciting. The high frequencies are smooth, clear, and extended, the high percussion have great impact and bite. This is absolutely my favorite performance of what is my favorite work for violin and orchestra. The sound of this is fabulous, it sounds like a master tape. Rimsky-Korsakov's Capriccio Espagnol, while a superb performance, is not in the same league sonically as there is some light distortion on heavy modulated passages, it's not objectionable and this version is an amazing thrill ride. This is a must have recording, very highly recommended.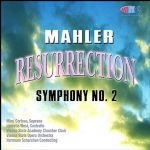 MAHLER: Symphony No. 2 "Resurrection" (1894)
Mimi Cortese, soprano
Lucretia West, Contralto
Herrmann Scherchen, Vienna State Opera Orchestra, Vienna State Academy Chamber Choir
Recorded in 1958, transferred from a Westminster 2 track tape
High Definition Tape Transfers DVD 24/96 High Resolution Audio Disc - HDTT HDDVD137
Scherchen version is slower but a bit grander and more exciting performance than the other version of Mahler's second I have on hand, Litton conducting the Dallas Symphony on Delos SACD. Overall I like the performance of the Scherchen better, especially the soprano Mimi Cortese. Although the Litton has cleaner sound and slightly better sonics, it is not as exciting or ambient as the Scherchen HDTT. The soundstage on the Scherchen is huge and the percussion is very realistic with great impact seldom heard on recordings.
The tape transfer was perfect except for a slight five-second defect, 2 minutes and 28 seconds into the first movement there is a very brief 5-second dropout only affecting the highest frequencies. To be fair I have heard the same sort of defect on certain recordings from both Mercury Living Presence and RCA Living Stereo which were transferred from the original analog master tapes to SACD and LP. These things do happen with aging of analog tape.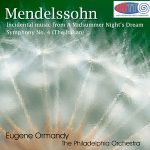 MENDELSSOHN: Incidental Music from "A Midsummer Night's Dream", Op. 61 (1842); Symphony No. 4 in A major "The Italian", Op. 90 (1833)
Eugene Ormandy, The Philadelphia Orchestra
Transferred from a Columbia 4 track tape
High Definition Tape Transfers DVD 24/96 High Resolution Audio Disc - HDDVD143
Very nice sound with a just a touch of shrillness in the violins in the opening of the Symphony, on balance very realistic sound, especially the flute. If you have not been too thrilled with the sound of Columbia Records on LPs or CDs, fear not that shrill ear piercing sound is not here. Even the violins are fairly smooth after the opening and through the rest of the DVD, the sound in very natural and the soundstage is huge.
The Italian Symphony was very enjoyable as was the selections from A Midsummer Night's Dream, which are the usual four: Overture, Scherzo, Nocturne, and Wedding March. Many complete versions are available, however they last almost an hour, these four selections seem to be the most popular especially used as fillers for Mendelssohn Symphonies. If you enjoy this little suite from "A Midsummer Night's Dream" you might want to check out the full-length incidental music. Unfortunately the complete version hasn't made it to high-resolution digital yet but there are lots of excellent versions on LP. Such as Bernard Haitink conducting the Concertgebouw Orchestra Amsterdam & Netherlands Radio Women's Chorus on Philips or Rafael Kubelik conducting the Bavarian Radio Symphony Orchestra and Chorus on Deutsche Grammophon.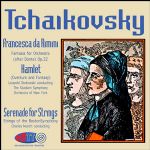 TCHAIKOVSKY: Francesca da Rimini, Op. 32 (1876); Hamlet, Overture and Fantasy, Op. 67 (1889);
Leopold Stokowski, Stadium Symphony Orchestra of New York
Recorded in 1958, transferred from an Everest 2 track tape
Serenade in C for Strings. Op. 48 (1880)
Charles Munch, Strings of the Boston Symphony Orchestra
Recorded in 1958, transferred from a RCA 2 track tape
High Definition Tape Transfers DVD 24/96 High Resolution Audio Disc - HDDVD141
The first two selections Francesca da Rimini and Hamlet I also have on a 180 Gram from DCC Compact Classics, the sonic picture is just as grand but the LP has smoother high frequencies and slightly more impact in the bass as well as cleaner sound. This is an excellent sounding recording and possible the closest we can currently get to the original recording since the DCC 180 Gram LP is long out of print. Stokowski's performances of both the Francesca da Rimini and Hamlet have been my very favorites for a very long time, I have never heard either work performed better. The string Serenade is quite lovely with just a touch of brightness.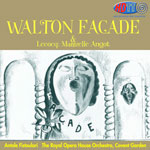 WALTON: Façade Suite for Orchestra (1938) / LECOCQ: Mamzelle Angot (1873)
Antole Fistoulari, Royal Opera House Orchestra, Covent Garden
Transferred from a RCA tape - engineered by Ken Cross
High Definition Tape Transfers DVD 24/96 High Resolution Audio Disc - HDDVD152
A wonderful sounding recording of charmingly beautiful music. The high percussion is amazingly clear, extended, and has lots of impact! The overall sound is beautiful. I like the Royal Opera House Orchestra's performance of Walton's Façade Suite much better than Chicago Pro Musica's on Reference Recordings and I think in most areas this even sounds better than my 180 Gram Classic Records version especially at the frequency extremes. However in direct comparison with the Classic Records LP I notice some slight wow on the DVD, perhaps an artifact due to wear of this 50-year-old tape. At any rate this will replace my LP version as overall I prefer the sonics of the 24/96 DVD, it will always sound as great as it does now, and it is much easier to play. I highly recommend this wonderful recording!
I would like to stress the price of High Definition Tape Transfers burned 24 Bit 96kHz DVDs are the same as their burned CDs, and if you have a decent DVD player, you will get the finest sonics from the DVD version. I have heard the burned CD sampler and it does sound better than most CDs but it is still limited by the 44.1kHz resolution of that format, the DVD versions are the ones to get. Another less expensive option is the 24 Bit 96kHz Flac high resolution downloads for playback on a High End Computer Audio System.