FRANCISCO DURAN'S SYSTEM:
LOUDSPEAKERS
ProAc Response 2 with Osiris 24" stands.
ELECTRONICS
Monarchy SM-70 (ran as monoblocks), Antique Sound Labs MG-SPM25DT monoblocks, Canary CA-301Mk-II amplifier, and Reference Line Preeminence lA passive and Canary CA-601Mk-II preamplifiers.
SOURCE
NAD T531 and Antique Electronic Supply CD-1 (temporary) CD players, and a Taddeo Digital Antidote Two.
CABLES
Superconductor+ and FX interconnects, a double run of JPS Ultraconductor speaker cables, and Monarchy and various DIY AC cords.
ACCESSORIES
Balanced Power Technologies BPT 4SE, Brick Wall Series Mode Surge Suppressor, Audio Prisim Quiet Lines and Noise Sniffer, Vibrapods, Black Diamond Racing Boards and cones, Final Labs Daruma-3II Isolation Bearings, various ferrite rings, Target rack, Yamaha KX-380 cassette deck, custom made wooden cable lifters by Mr. Clark senior, and all the NOS tubes I can afford!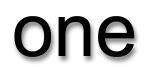 The other day I was in a high end audio "salon," which is rare for me these days. While I was standing in line to pay for a few CDs, I couldn't help but hear the prices the guy in front of me was paying for two interconnects and a pair of speaker cables. Almost five figures for wire! As I gazed at all of the high end goodies surrounding me and thought of the price of that guy's wire, I thought to myself, "All that just to play a record?"
This brings me to Zu Cable of Ogden, Utah. At the 2001 CES, a guy handed me a flyer while I was walking from room to room at the Alexis Park. I thought, "I don't need an escort tonight," but as it turned out, the flyer was for a new high end wire manufacturer. Quite a few months later, when I ran across that card in a pile of audio brochures, I finally looked Zu Cable up on the web. I wasn't sure about their wire, but their speakers sure looked cool! Fast forward to the 2002 CES, and I am back at the Alexis Park, walking into the Zu Cable room, attracted by the interesting-looking speakers they were playing. What I really thought was cool, though, was the rest of the system. A McCormack amp and preamp was off to one side, but the real kicker for me was the Pioneer DV-09 CD/DVD Player that they listed on their info sheet as discontinued, but with an estimated street price of $500. These were my kind of people! After being bombarded with expensive, so-called high end gear that didn't sound musical, I was at my breaking point. It was great to visit a room with a bunch of laid back guys with an unpretentious system that sounded good. I also couldn't bear to listen to another solo cello CD, no matter who was playing it or how well it was recorded, and these guys were playing non-audiophile-approved, regular, good old "music"! Anybody for some Gov't Mule cranked to 11? After a little wheeling and dealing, Marty Peterson agreed to send us some wire.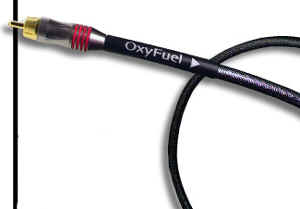 Oxyfuel interconnects
A few months later, two pairs of Zu Oxyfuel interconnects ($110 per meter) and a bi-wire set of speaker wire arrived. The speaker cable uses their Julian wire ($440 per 8-ft. pair) for the lows and their Gauge wire (which is smaller in "gauge" than the Julian) for the top end. (Whoever names the Zu wire has quite an imagination. With names such as Warmouth, Disco, Pil, Mother, and Birth, you gotta love it.) My first impression of the Zu wire was that it is, well, wiry. Unpacking the wire from the nice, round, zippered, reusable bag, it felt springy, but after a little persuading from my size-11 hands, it proved pretty pliable. This stuff is a heck of a lot more manageable than much of the wire I have wrestled with over the years. In fact, I'm at the point that if any wire threatens to shear off speaker connectors or strip RCAs from my equipment, I don't want it. There's no such problem with the Zu wire, though the interconnects did fit quite snugly on my RCAs. The speaker wire was a snap to install, as it had banana plugs all the way around. As much as I change wire and gear, that is a godsend!
It was great to listen to a set of cables that don't cost an arm and a leg and have a level of performance that exceeds their price. I first tried the Oxyfuels, which replaced the two sets of JPS Superconductor + that connect my CD player and Taddeo Digital Antidote to my preamp. I heard sound that was fast, clean, and low in coloration, and what better music to hear these qualities than Gov't Mule's Dose CD? On track one, "Blind Man in the Dark," Warren Hanes' powerful vocals sounded natural and appropriately rough. I don't know who does the backing vocals on this track, but I heard a distinct voice behind Haynes' lead. On the track "Raven Black Night," one of the few mellower tracks on this disk, the Oxyfuels displayed the appropriate delicacy of tone and dynamics. Haynes' vocals, the array of guitars, and the different shadings of percussion on this track were brought out with ease. The bass was tight, clean, and fast. The term "tight bass" is used much too loosely in audio reviewing, if you ask me, but this is what I heard. The beginnings of songs like "Thelonius Beck" and "Game Face" from Dose showcased the speed and articulation of the lower registers that the Oxyfuels could muster. I also listened to acoustic bass from the likes of Paul Chambers playing with Miles and Steve Rodby of the Pat Metheney Group, and it had the right amount of fullness and texture, though my tube amps had something to do with this.
With the Oxyfuels doing their duty, I replaced my beloved JPS Ultraconductors with the Zu bi-wires. The strengths of the JPS Ultraconductors are that they are smooth, musical, and dimensional. They are overachievers for their price. The Zu speaker wire is similarly overachieving. Like the Oxyfuels, it is fast and clean. Using them together, you get a very spacious and musical presentation. The Zu combination also delivered a good amount of detail and air. This detail never seemed too much in your face, but was always balanced with the musical spectrum. That's a good trick for such inexpensive wire. The Zus are slightly cooler sounding than my reference wire. Clean, fast, and balanced from top to bottom, they never sounded slow, overly ripe, or congested. There are all kinds of wire out there in audio land, with all kinds of strengths and weaknesses. Some of it is expensive and justifiably so, and some just isn't. The Zu Cable Oxyfuel interconnects and Julian speaker wire are great performers for a great price, ranking right up there with the Kimber PBJs and DH Labs of the cable world. Some might prefer more lushness, delicacy, or bloom than these cables can deliver, but I am certain that more performance will come at a price.
The Zu cables merit a listen by anyone looking for killer wire at a sane price. Of course, component matching is everything, especially with wire. I noticed on Zu's web site that they offer a 60-day return policy and a lifetime warranty. This really helps take the worry out of a potential purchase. After all, all we wanna do is play a record! Francisco Duran
VICTOR CHAVIRA'S SYSTEM:
LOUDSPEAKERS
Magneplanar 1.6 and B&W DM 302.
ELECTRONICS
Magnum Dynalab 208 receiver.
SOURCE
NAD T541 CD/DVD player.
CABLES
Nordost Quattro-Fil interconnects, Blue Heaven speaker cables, and El Dorado power cords.
ACCESSORIES
Monster Cables HTS 1000 AC center. Vibrapods, Lovan Trisolator, and Echo Busters.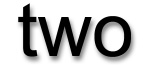 Every Zu down in Zu-ville liked music a lot, but the Grunk, who lived just north of Zu-ville, did NOT! The Grunk hated music, no matter the season. No one quite knew the reason. It could be his cables sounded sour. Music was harsh, lacked focus and power. Then one day he inserted Zu cables in his audio machine. "Zu-bilation!" he cried, "this thing sounds like a dream!" (Homage to Dr. Seuss by V.C.)
Zu cables are designed and manufactured in Ogden, Utah. Zu may not be a familiar name to many, but the company's design team boasts an impressive set of credentials from well-known companies in high end audio. Zu cables first caught my attention at CES 2002, where they featured high-quality products at reasonable prices. The review sample was an eight-foot pair of 14 AWG "Gauge" and 11.5 AWG "Julian" speaker cables joined at one end to form a bi-wire set. Zu cables are constructed from high-purity copper in a stranded, twisted-pair geometry. They can be terminated with bananas or bare, cold-crimped copper spades.
Nordost Blue Heaven single-run biwire speaker cables have been my reference for many years. Aside from their excellent musical attributes, what I like most about the Blue Heavens is their physical lightness and flexibility. Like many Magnepan owners, I slide my panels out into the room for listening and back against the wall when not in use. I can't imagine moving my speakers around as much as I do with a pair of heavy wire hoses hanging off the back. The Julian/Gauge bundle was thick, but reasonably flexible.
Once the Zu cables were sufficiently burned in, the serious listening began, and I immediately heard a remarkable improvement over my Blue Heavens. The Zu cables exposed previously unrecognized levels of low bass information on rock recordings such as ZZ Top's Greatest Hits and U2's Zooropa. The kick drum on both discs rattled loose objects in the room. Bass guitar and synth bass lines were cleanly articulated and pulsated with energy. Santana's Z-Bop album was one of his better recordings of the 1980s. The album features a lovely ballad, "I Love You Much Too Much," as only Santana can interpret. Sharply rendered percussion contrasted with Santana's warm, melodic guitar tone. Vocals were also well represented by the Zu cables. Israel Kamakawiwo'ole's posthumous Alone in IZ World features his tender interpretation of "Somewhere over the Rainbow." This song always creates a lump in my throat, and the Zu cables did not interfere. They simply passed along the beautifully expressive qualities of Iz's voice.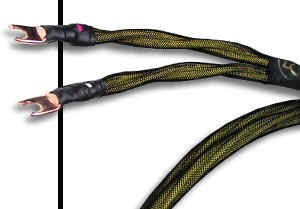 Julian speaker cables
Zipping over to classical music, I played some music by a Strauss or two. Also Sprach Zarathustra by Richard had me pinned to my chair with its amazingly powerful crescendo. Johann's Tales from the Vienna Woods, featuring Anton Karas on zither, had me waltzing about the room. The Zu cables carefully recreated all the elements of the venerable Vienna Philharmonic under the baton of Willi Boskovsky. Finally, Zoot Sims' heartfelt rendition of "The Man I Love" had me swinging with delight. The alchemy of breath, reed, and brass magically materialized between the panels like a 3D baseball card.
I found the Zu cables to be notably more musical than my reference Blue Heavens. The Julian/Gauge combination fleshed out music to its optimum proportions without imparting a heavy sonic signature. Zu cables may be difficult to find in your area, but they are an excellent value, and are worth seeking out. Victor Chavira