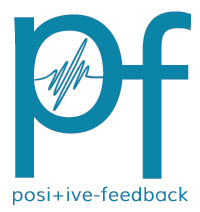 You are reading the older HTML site
Positive Feedback ISSUE
4

december/january 2003
Sinfonia Concertante. Dagmar Becker, flute; Lajos Lenczés, oboe; Wolfgang Meyer, clarinet; Bruno Schneider, horn; Rainer Schottstädt, bassoon; Württemberg Chamber Orchestra, Heilbronn/Jörg Faerber (MDG 321 0396-2)
Salieri, Concerto for Flute, Oboe and Orchestra in C major; Danzi, Concertante for Flute, Clarinet and Orchestra in B flat major, Op. 41; Pleyel, Sinfonie concertante No. 5 for Flute, Clarinet, Horn, Bassoon and Orchestra in F major.
sinfonia concertante, or concerto for multiple instruments, enjoyed a vogue during the Classical period, presumably because of the expanded coloristic possibilities it afforded within the standard solo-versus-orchestra format. The form fell from favor with the Romantics, but latter-day composers interested in timbral and textural experiments have revived it.
At its best, Antonio Salieri's music boasts an Italianate lyricism, with idiomatic, characterful woodwind writing. Unfortunately, little of this is evident in the performance of his double concerto that starts this MDG program. Dagmar Becker's aggressive, chiffy flute tone holds its own unusually well against Lajos Lenczés' round, mellow oboe, but fails to realize expressive breadth. Franz Danzi's concerto has far more bite. It treats intrinsically more interesting material in a more overtly theatrical manner, reminiscent of Mozart's minor-key concerti in its emotional turbulence and hinting at Beethoven's explosive outbursts. The soloists are better matched here–Wolfgang Meyer's woody clarinet neutralizes Becker's sharper edges, trading off graceful, quasi-operatic cantilenas or duetting in cool, clear sixths.
Ignaz Pleyel's piece is a true sinfonia concertante, highlighting the same four instruments as the wind work attributed to Mozart. Unexpectedly, the composer treats his soloists less as distinctive musical personalities ŕ la Mozart than as a single concertante unit, rather in the style of the Beethoven Triple Concerto. He fashions a good variety of textures and articulations within this framework, but blurs the more basic contrasts between the solo group and the orchestra in the process, especially when he adds orchestral oboes and horns at the end of a "solo" passage.
Jörg Faerber has led the Württemberg orchestra for many years now (they were a staple of the Vox catalog in the early Sixties) and his direction is sure-handed though conservative, save for his bracing stretto treatment of the first movement's closing ritornello in the Salieri. The playing, on modern instruments, is refined and vibrant, though a few more strings wouldn't have hurt. The recording is clear, with a gentle ambience enhancing the wind timbres. Steve Vasta