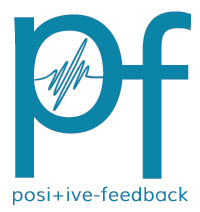 You are reading the older HTML site
Positive Feedback ISSUE
39
september/october 2008
RMAF 2008, Part 4
by Dave and Carol Clark
This is Part 4 and the conclusion of our show report. We want to thank Al and Marjorie Stiffel for all their hard work (as well as the dozens of people who assist them) in putting on the premier audio show for all the music lovers in attendance—of which there seemed to be a substantial increase over that of previous years. The RMAF is truly a wonderful show that is not something anyone should miss. See you there next year!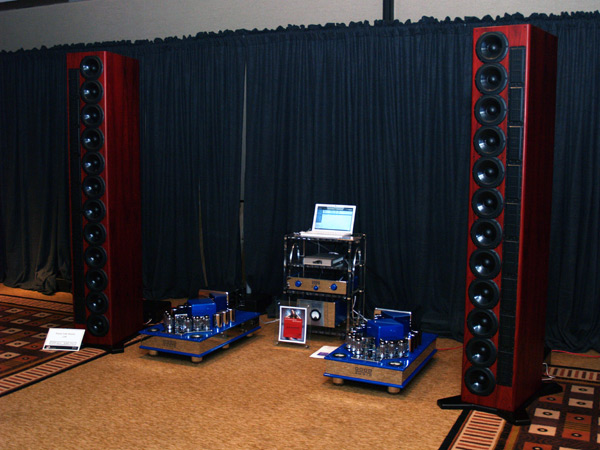 AV123 loudspeakers with Dodd Audio, GR Research, Tweak City Audio, and Auditron Avenue.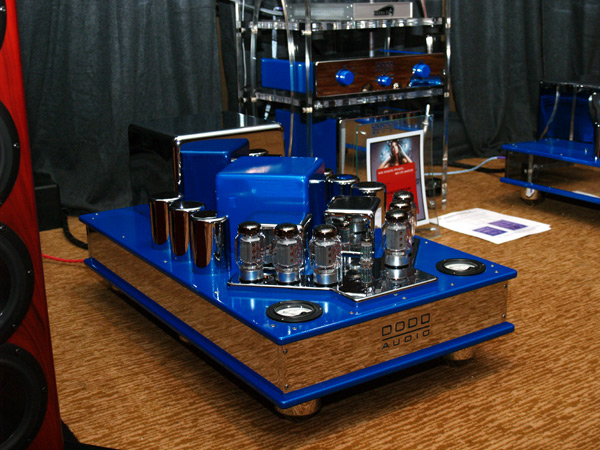 Dodd Audio electronics.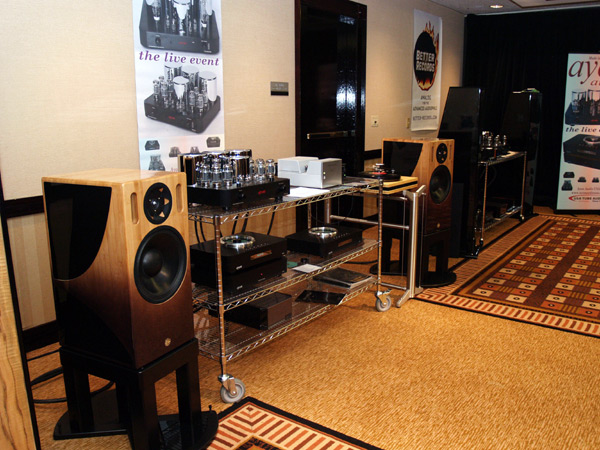 Ayon Audio with Freemont Escalante loudspeakers.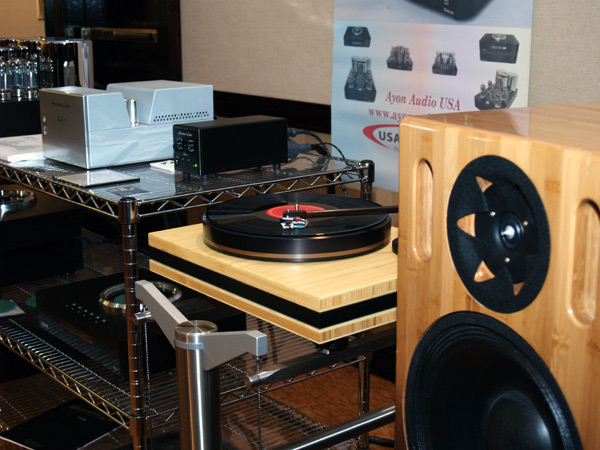 Escalante Designs with Ayon Audio.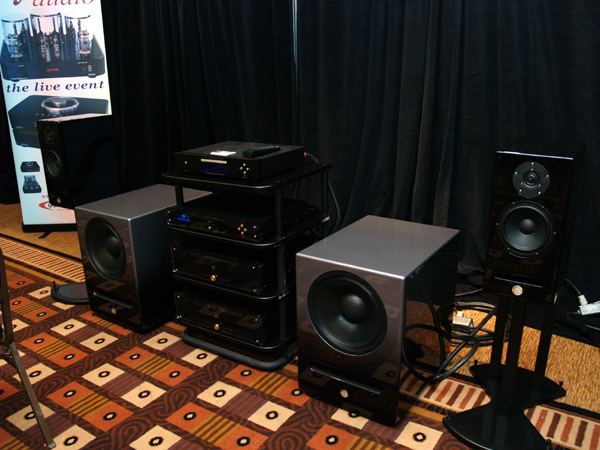 Escalante Designs with Electrocompaniet.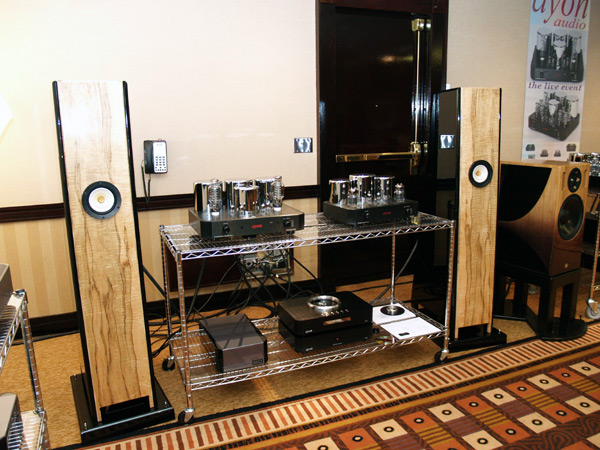 Ayon Audio with Maxxhorn loudspeakers.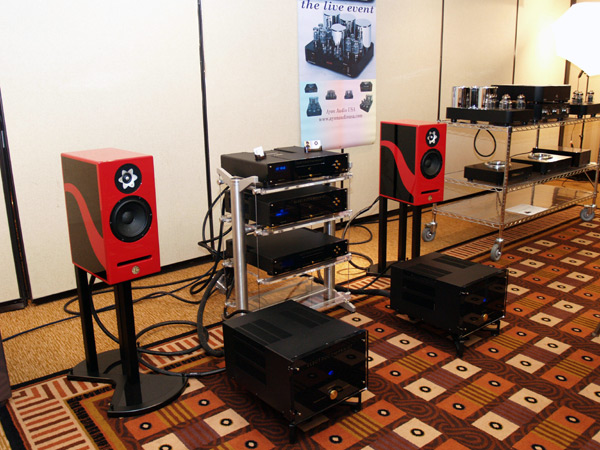 Electrocompaniet electronics with Escalante Pinyon loudspeakers.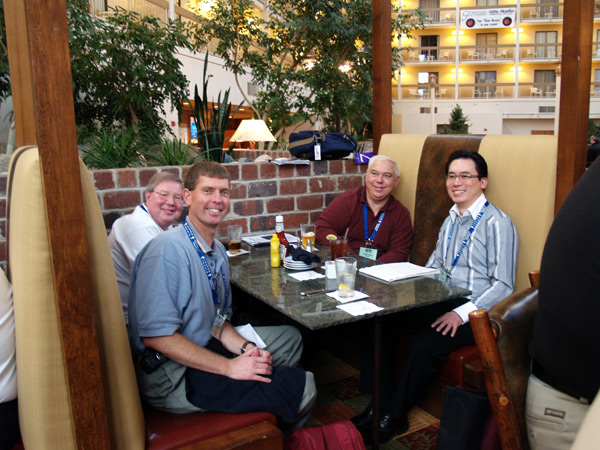 Constantine Soo with the Dagogo crew...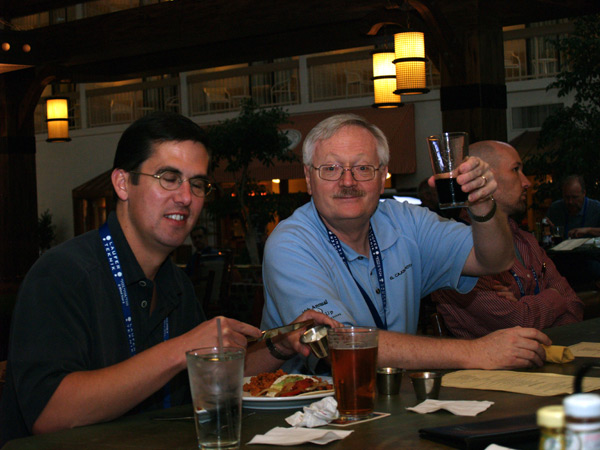 Roger Gordon with Richard Bird of Rives Audio.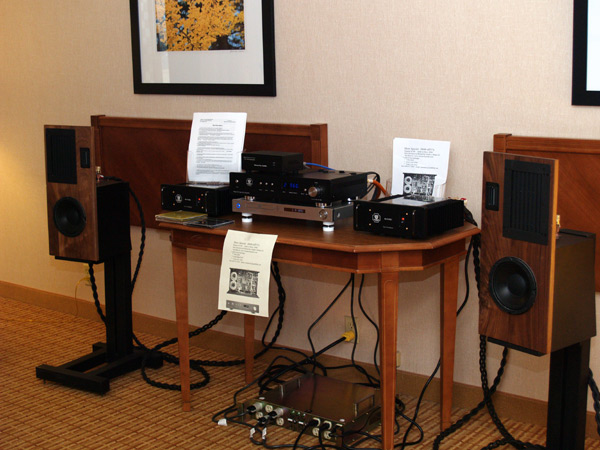 Monarchy Audio products.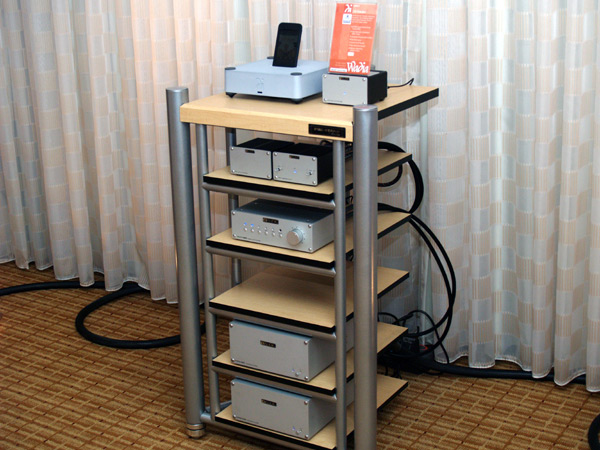 Channel Islands Audio products.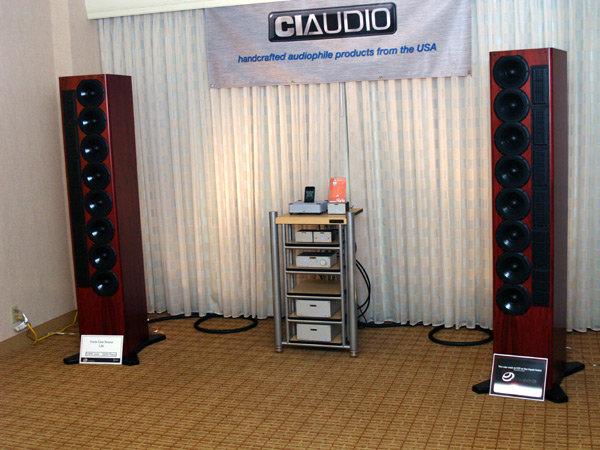 Channel Islands Audio with AV123 Focus Line loudspeakers.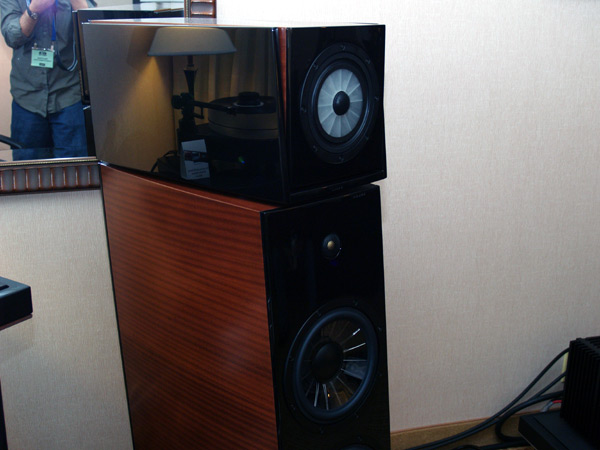 Vienna Acoustics "The Music" loudspeakers $27,000 pr.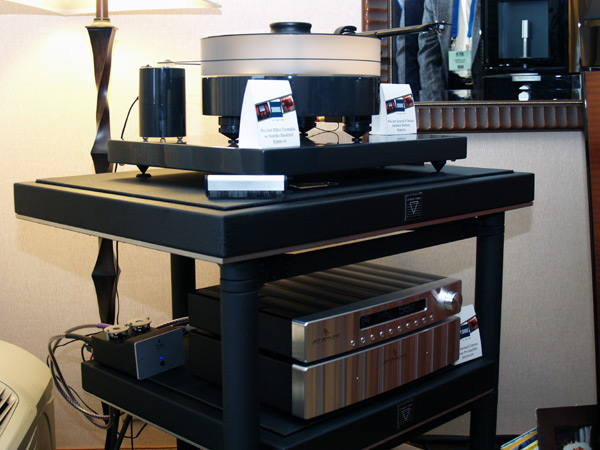 Pro-Ject RM-10 turntable with Sumiko Blackbird cartridge on a Critical Mass stand.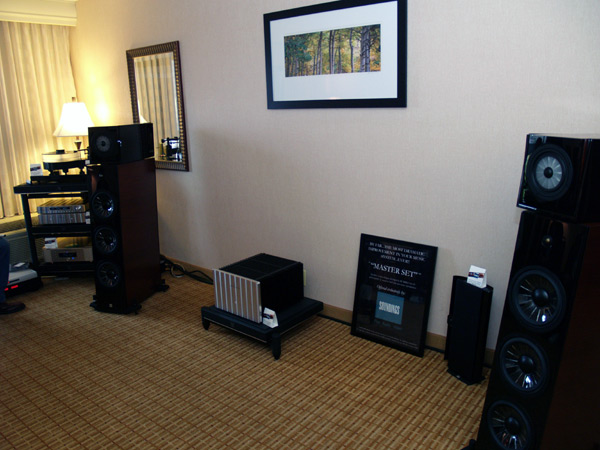 Soundings Audio system featuring Vienna Acoustics loudspeakers, Jeff Rowland amplification, and Cardas cables.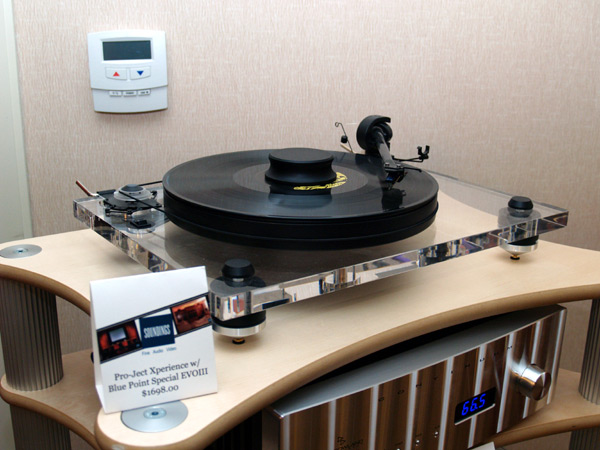 Another room from Soundings with the Pro-Ject Blue Point Special EVOIII turntable.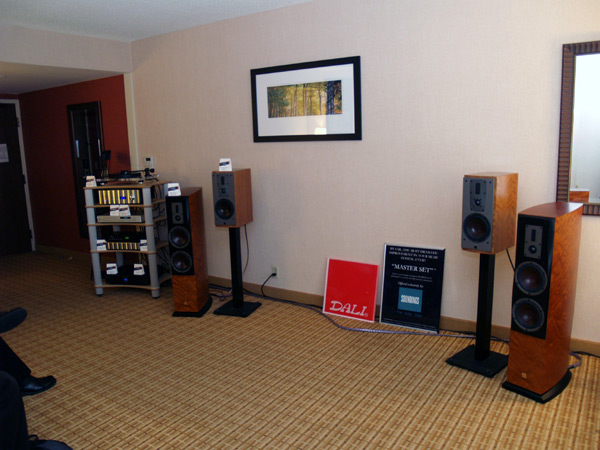 Dali Euphonia MS4 and Mentor 2 loudspeakers powered by Jeff Rowland electronics.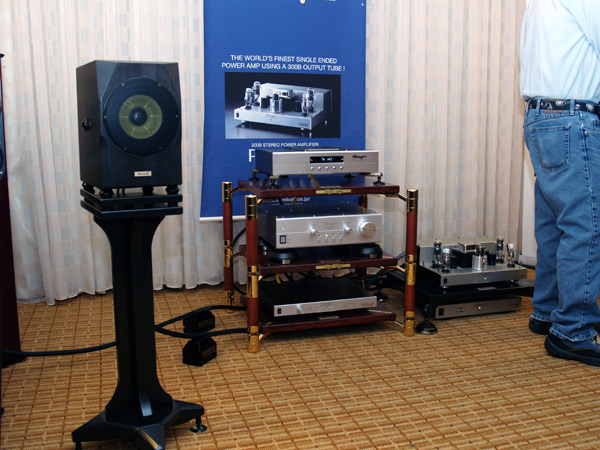 May Audio Marketing with Combak, Harmonix, Reimyo, and Mastersound.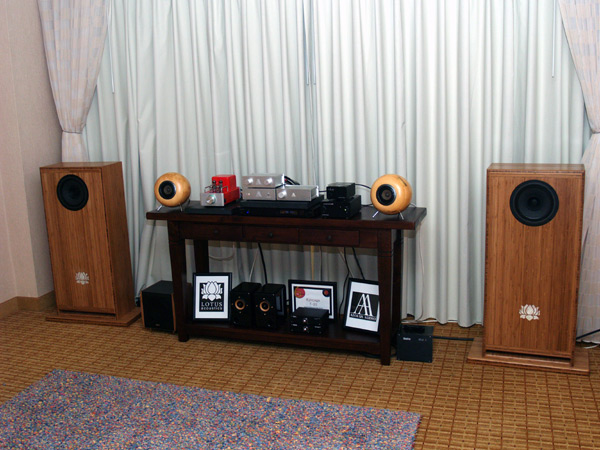 Audiomagus loudspeakers and KingRex and Glow Audio.
Nifty desktop system from Audio Magus featuring Glow Audio.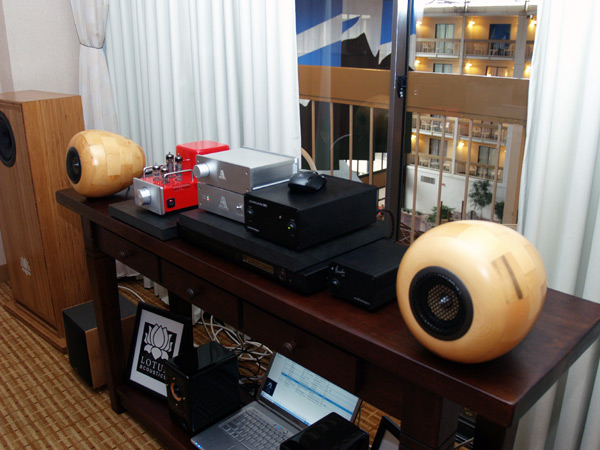 The Glow Audio system.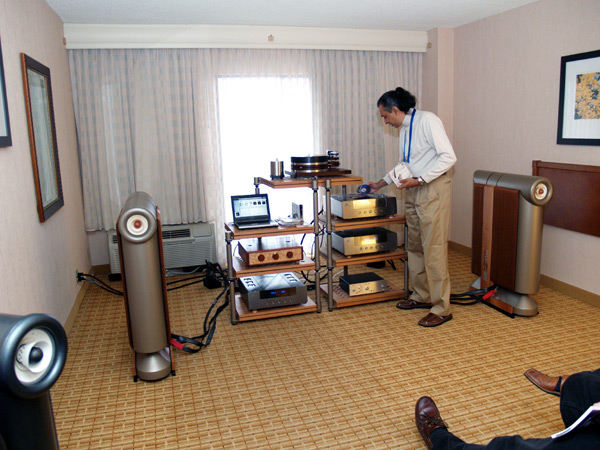 Avatar Acoustics room with Rethm Saadhana loudspeakers and AMR CD player and integrated amplifier wired with Acoustic System cables.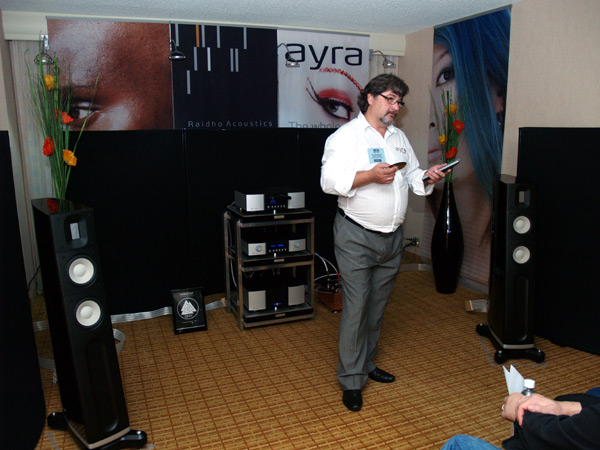 Raidho Acoustics Ayra loudspeakers and Lindemann Audiotechnik electronics.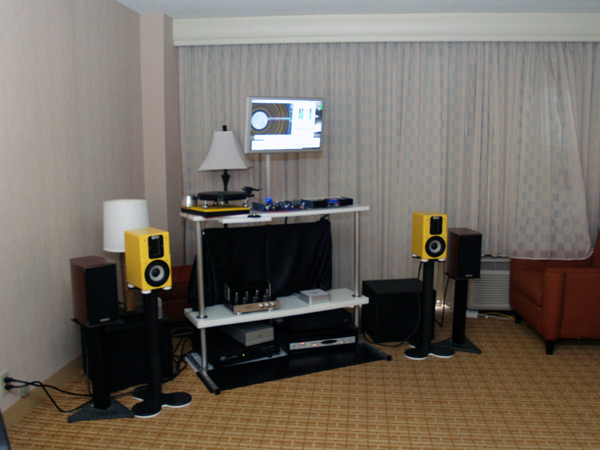 Channel D featuring Seta-Wide Bandwidth preamplifiers, Pure-Vinyl software for Mac, and Mark and Daniel Topaz loudspeakers.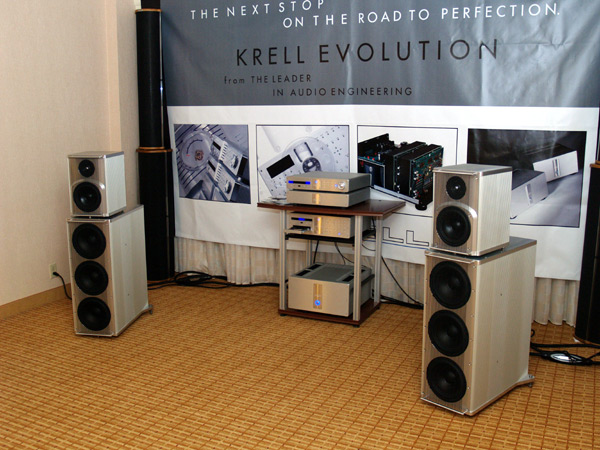 Krell Industries Evolution 505 SACD/CD player,202 preamplifier, 402 amplifier and Modulari Duo loudspeakers.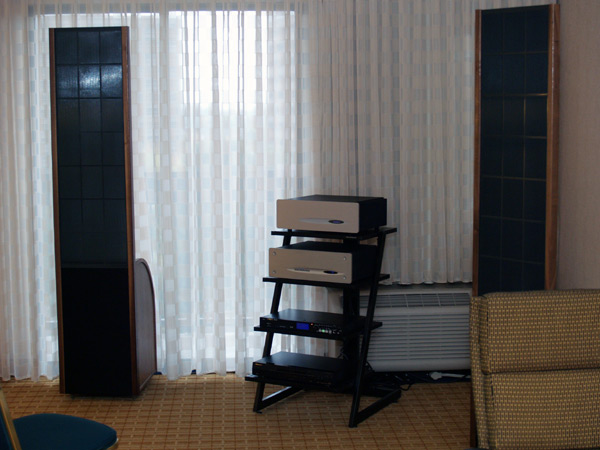 Sanders Sound Systems, electrostatic speakers and amplifiers.