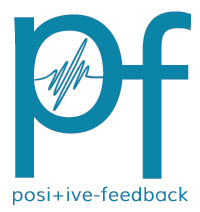 You are reading the older HTML site
Positive Feedback ISSUE
39
september/october 2008
A Reference Recordings SACD and two 96kHz 24 Bit high resolution downloads
by Teresa Goodwin

Reference Recordings has released their first SACD "TUTTI!" with more promised in the future! Next up is to be Mephisto & Co. in Stereo to be followed by an as yet unnamed multi-channel SACD.
HDtracks has opened their Audiophile 96khz 24 bit store with over 60 high resolution albums from Reference Recordings, Chesky, Dorian, 2L and others with many more promised. (http://www.hdtracks.com/index.php?file=9624albums) These are all available as FLAC downloads and since iTunes doesn't play FLAC music files I used xACT to convert them to 96khz 24 bit WAV files.
First up is my review of the Tutti sampler and then my comparison of the first track The Dance of the Tumblers which is an except from "Exotic Dances from the Opera" one of the 96/24 files I download and then comments on the two 96kHz 24 Bit high resolution downloads.
TUTTI! ORCHESTRAL SAMPLER SACD/HDCD
Reference Recordings RR-906SACD
Rimsky-Korsakov: The Dance of the Tumblers - Eiji Oue, Minnesota Orchestra
Chadwick: Intermezzo e Humoreske from Suite symphonique - Jose Serebrier, Czech State Philharmonic
Ron Nelson: Rocky Point Holiday - Jerry Junkin, Dallas Wind Symphony
Igor Stravinsky: The Firebird—Berceuse and Finale - Eiji Oue, Minnesota Orchestra
Wolfgang Amadeus Mozart: Piano Concerto No. 21—Andante - Eugene Istomin, piano, Gerard Schwarz, Seattle Symphony
Paul Paray: Symphony No. 1 (excerpt) - James Paul, Royal Scottish National. Orchestra
Anton Bruckner: Symphony No. 9—Scherzo - Skrowaczewski, Minnesota Orchestra
Antonio Vivaldi: Concerto in F, RV 569—Allegro - Nicholas McGegan, Philharmonia Baroque
Malcolm Arnold: The Padstow Lifeboat - Jerry Junkin, Dallas Wind Symphony
Jacques Ibert: Escales—animé (Valencia) - Eiji Oue/Minnesota Orchestra
Richard Strauss: The Times of Day—Der Morgen - Timothy Seelig, Turtle Creek Chorale, Fort Worth Chamber Orchestra
Leos Janácek: The Makropulos Case, Symphonic Synthesis, Act II - José Serebrier, Czech State Philharmonic
Eiji Oue, E.C.F., from Presque Isle - Eiji Oue/Minnesota Orchestra (World Premiere)
Hut of Baba Yaga and the Great Gate of Kiev from Pictures At An Exhibition - Eiji Oue/Minnesota Orchestra.
Reference Recordings has issued, "TUTTI" in a dazzling hybrid SACD version. This is an imported pressing, with striking silver metallic packaging. It was made at Sony Japan in cooperation with Naxos International Far East. "TUTTI!" is RR's most popular title in Asia! Unusual for an SACD, the CD layer is encoded with HDCD. TUTTI! is Italian for "all together now," as in the sound of a full orchestra playing in perfect ensemble.
The Reference Recordings SACD does sound quite impressive especially considering that the Master tapes are 24 Bit 88.2kHz recorded in 1997 and before. Publish date is 1997 and Copyright date is 2008. Up until just a few years ago Reference Recordings Masters were 24 Bit 88.2kHz so those are no likely to be released as 24-bit 176.4 kHz HRx DVD-R data discs. Hopefully Reference Recordings will release more of the lower resolution 24 Bit 88.2kHz PCM masters as SACDs especially since they can keep the HDCD encoded CD layer.
This is a 2 channel Stereo only SACD as Reference Recordings wasn't recording multi-channel back then, if you remember Telarc's DSD recordings from the late 1990's were also 2 channel. I enjoyed the entire SACD however the final two tracks are thrilling and extremely realistic music that will make this one of my favorite demo discs.
This SACD sounds much better than I remember the HDCD sounding back when I had the Adcom GDA-700 HDCD D/A. It is much smoother, more enjoyable and the imaging is excellent, I heard plenty of detail in my system. The bass drum and other low frequency instruments while loud and life sized are on par with the realism achieved in the nether regions by Telarc. This Reference Recording SACD lacked the warmth of the best Telarc's but this is the only fault I could find.
All the tracks offer complete selections except for the shortened Scherzo from Bruckner's 9th Symphony, which is the most exciting part and by the end by body was filled with goose bumps and I was totally exhausted. The complete Scherzo is one of the most organismic moments in all of the music so I am hoping for the release of the complete Bruckner 9th, the Adagio that ends the 9th is needed just so my body can relax, unwind and bask in the glory of the Scherzo. I also tremendously enjoyed every composition on this sampler and plan on purchasing the full versions if they appear on SACD.
If DVD-Audios were released they would be either 24 Bit 88.2kHz or 24 BIt 176.4kHz depending on the master tape, Reference Recordings does not use 92kHz or 192kHz as they are odd multiples of the 44.1kHz CD and would require awkward downconversion when released on CD or HDCD. DVD Audio should give even better results at least on paper. Paul Stubblebine who tried to talk Keith Johnson into doing SACDs years ago says they are a mirror image of the 88.2kHz Master tapes. They only started doing 176.4kHz a few years ago.
I would love to hear what a Prof. Johnson PURE Analogue to SACD sounds like, the Arnold Overtures would be a good one for Naxos far east to try next. I am extremely impressed with the Tutti! SACD.
Reference Recordings SACD vs Hi Res PCM 96/24 Files
I downloaded two Reference Recordings 96kHz 24 Bit albums from hdtracks.com: the price is $15.98 per album. This is a very reasonable price and much lower than the 96kHz 24 Bit music files at AIX and Linn.
The first track on "Exotic Dances from the Opera" Rimsky-Korsakov's Dance of the Tumblers from "The Snow Maiden" is also the first track on the TUTTI! - Orchestral Sampler SACD. I am using a 20 foot Monster Cable Interconnect from the mini stereo output jack on my MAC mini to two RCA inputs on my ACE tube pre-amp. The interconnect from my SACD player is a 3 foot Monster Cable. I played them through my Infinity Reference Kappa 7 floor standing speakers.
I played the SACD and 96kHz 24 Bit music file several times in succession, listening in one minute segments first one and then the other. I turned off my computer monitor and only turned it on to pause and start the 96/24 music file. It was very close, I totally expected the SACD to cream the 96/24 music file as I am using the analog out from my MAC mini. The only difference I heard was more impact on percussion on the SACD and that could very well be due to the shorter cable run, 3 feet verses 20 feet.
It is time consuming and a little bit of work especially if your music player is iTunes as the files are only in FLAC which is a lossless codex. So first I download the FLAC files and then I open xACT pick the files, choose WAV and decode. WAV is an uncompressed music file and at 96kHz 24 Bit quite large. For example Exotic Dances from the Opera which is 1 hour long was 1.98 GB and Shakespeare's Tempest which is 1 hour and 8 minutes was 2.22 GB. Once decoded the 96kHz 24 Bit WAV file is stored in iTunes and I play them from there, I created a play list for each album.
My hard drive is 160 GB, so you can see it wouldn't take a whole lot of 96/24 music files to fill it up. A lot of folks are buying terabyte external hard drives. I running out of room on my desk so I think hi-rez downloads for me will be just for special recordings not available on SACD. After I confirmed the 96/24 files were fine I deleted the original FLAC files. There are players that let you play the flac files but I read that they actual sound better once converted back to WAV even though it takes up twice as much hard disc space.
I am sure the results would be better with a USB DAC, at this time I am unwilling to invest in one but the results so far are quite good with the analog stereo out. I only attempted this as there are others using a MAC mini as a music server.
Shakespeare's Tempest
SIR ARTHUR SULLIVAN & SIBELIUS: Suites from "The Tempest"
Michael Stern, Kansas City Symphony
Reference Recordings 96kHz 24 Bit high resolution download
This is a brand new recording and the master tapes were made at 176.4 kHz 24 Bit. The high-resolution files will be made available soon in RR's exclusive HRx format, for those with computerized music servers. At that time it will be possible to compare the 176.4 kHz 24 bit HRx to the downsampled 96kHz 24 Bit HDTracks download. This is an excellent performance of these two different interpretations of Shakespeare's "Tempest". Neither piece is recorded much and I have never seen them programed together.
I know well Sir Arthur Sullivan's "Tempest" having lived with Sir Vivian Dunn version with the City of Birmingham Symphony Orchestra on Klavier KS 521, a 180 Gram LP. I think I like this one even better especially the dynamic and exciting sonics plus the performances are perfect. If your were wondering, this is the Arthur Sullivan that was part of the team of Gilbert and Sullivan. He is a wonderful composer of instrumental orchestral music and more of his works deserved to be heard. The Sibelius "Tempest" I am less familiar with having only heard excepts however this performance sounds excellent as well and some of the best music I have heard yet from Sibelius. This is a very enjoyable cyber album and highly recommended.
EXOTIC DANCES FROM THE OPERA
Eiji Oue, Minnesota Orchestra
Reference Recordings 96kHz 24 Bit high resolution download
RIMSKY-KORSAKOV: The Snow Maiden: Dance of the Tumblers
RICHARD STRAUSS: Salome: Dance of the Seven Veils
TCHAIKOVSKY: Mazeppa: Hopak
MUSSORGSKY: Khovanschina: Dance of the Persian Slaves
RABAUD: Marouf, Cobbler of Cairo: Dances
DVORAK: Rusalka: Polonaise
ANTON RUBINSTEIN: The Demon: Ballet Music
SAINT-SAËNS: Samson et Dalilah: Bacchanale
If I remember correctly this recording was originally released in 1996 from an 88.2kHz 24 Bit master tape, however it is also to be released as a HRx disc. This also sounds superb and better than I remember the HDCD sounding, though not as excellent as the Shakespeare's Tempest album above.
There are many war horses here and many unusual not often recorded golden nuggets. When I bought the HDCD back in 1996 it was my first time to hear Rabaud's Cobbler of Cairo Dances and they are very enjoyable and excellent music making. Rubinstein's The Demon was a nice discovery as well. All of the other works get very near perfect performances as well. A very enjoyable album from start to finish.
HDTracks give you a file with the cover art and program notes. So this will be my way to get hi-rez recordings not on SACD. I will not be trying the 176.4kHz HRx disc due to added cost and extra software I would have to purchase for my computer. It is a shame these were not released on DVD-Audio instead as it does support 176.4kHz 24 Bit in 2 channel stereo which all the HRx's have been so far. The 176.4 kHz 24 bit HRx disc cost $45, versus $22.98 for the SACD and $15.98 for the 96kHz 24 Bit high resolution download.