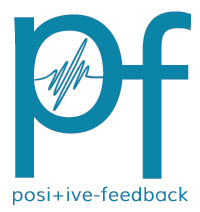 You are reading the older HTML site
Positive Feedback ISSUE
38
july/august 2008
Dennis Wilson, Pacific Ocean Blue
by Ed Kobesky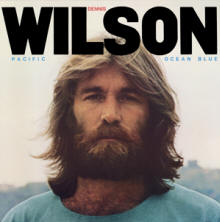 Columbia Legacy Edition CD 88697 07916 2
Brian Wilson's Smile isn't the only "lost" album from a former Beach Boy to finally see the light of day. Lesser known, but with perhaps an even more devoted following, is brother Dennis' near-perfect Pacific Ocean Blue. Originally released thirty years ago to critical success and inevitable commercial failure, it's been out of print since 1991. Those without turntables had to ante up as much as $100 for a CD on eBay, and to be honest, it might have been a good deal if that particular release sounded as good as the newly-remastered Legacy Edition. The music is that good, that affecting. It's the best solo album ever from one of The Beach Boys, and just the thing for those who found the Smile redux somehow unsatisfying.
At the time, Dennis was quoted as saying that Pacific Ocean Blue had "no substance." He seemed genuinely surprised by its acclaim. But Pacific Ocean Blue is indeed a brave record, both emotionally and artistically, and it's hard to believe Dennis couldn't appreciate his courage in not only creating a unique sound unlike anything else at the time, but also being the first Beach Boy to attempt a solo career. The fact that he apparently did not makes the resulting set all the more fascinating.
Imagine The Beach Boys colliding head-on in a time warp with Kid A-era Radiohead and Being There-era Wilco. Toss in a little modern-day Peter Gabriel for good measure and you've pretty much got a handle on Pacific Ocean Blue. This is an exotic, expansive concept album that's cinematic in scope and as musically and lyrically ambitious as anything his brother Brian ever attempted. The only difference is, Brian was consciously attempting to push the envelope while Dennis was just being Dennis.
The 12-track set kicks off with a gospel choir backing Dennis' raspy, strained vocals on "River Song," a lament about the pollution, traffic, overcrowding and urban sprawl of 1977 Los Angeles. (I wonder what he'd think of LA today!) "River Song" sets the tone for the rest of the record: dark, contemplative, deeply felt lyrics sung over bouncy, uptempo funk and psychedelia or deceptively simple, mind-bendingly pretty harmonies.
But this is by no means a gloomy record, nor is it overtly experimental. It's about one man's extreme longing for love and life and the things that sometimes get in the way. It's also about the sense of urgency that rears its head when you realize your summers are no longer endless. As he sings in the aching "Time," "I'm the kind of guy/who loves to mess around/know a lot of women/but they don't fill my heart with love completely/Oooh I love you."
In fact, love is a recurring theme and Dennis professes his love for lost friends and of course, current and former girlfriends on no fewer than four tracks. Again, this is just Dennis being Dennis, no pretentiousness or artifice. When he means "I love you," he simply sings "I love you." As on "Farewell My Friend," a eulogy: "I love you/in a funny way/you take the high road/I'll take the low road/And we'll meet again."
Though Dennis explores themes ranging from the environment to the emptiness of material culture and the cheap thrills of the Me Generation, to his own personal failings in love and life, there's always an underlying hopefulness that makes the most raw, grasping emotional moments go down like candy even as a tear forms in the corner of your eye. Battered and self-abused, he will go on, as evidenced by the final cut, "End of the Show," a meditation on the bright side of breaking up, such as it is, and picking up the pieces to move forward. ("Memories are real/It's wonderful to know we're alive/at the end.")
The best part is that Pacific Ocean Blue has never sounded better. The CBS/Caribou LP (PZ 34354) is generally good though it can't match the exceptional dynamics of the new CD. Horns soar, strings and piano notes retain their delicacy and air, and Dennis' sometimes hoarse, straining-for-the-note-with-all-he's-got vocals retain all of their heart-wrenching emotional impact. Four previously unreleased bonus tracks accompany disc one: the Brian-esque "Tug Of Love," the piano ballad "Only With You," and two instrumentals, "Holy Man" and "Mexico."
The wealth of bonus material spills over onto a second disc, with 16 tracks from the sessions for his abandoned follow-up, Bambu (yeah, like the rolling papers). There's good stuff here, and nearly all of it is iPod worthy but not up to the almost avant-garde, pin-you-to-your-listening-seat standard of Pacific Ocean Blue. It's not fair to judge the more tossed-off rockers of Bambu by the same criteria since it's an uncompleted work and who's to say where Dennis would have taken the material or what he might have culled? One of the more interesting cuts on disc two has the Foo Fighters' Taylor Hawkins filling in for Dennis, assuming vocal duties for the uncompleted "Holy Man" (the same track presented in instrumental form on disc one).
The liner notes quote Dennis saying, "Everything that I am or ever will be is in the music. If you want to know me, just listen." He may have been the perpetual party boy, but he lived a more examined life than he's given credit for. If only he could have sustained his creative focus and ambition for longer than a few brief years. (According to the liner notes, it took a cadre of close collaborators to keep him on track for these particular sessions, and even then, their hold was tenuous.)
Depending on how closely you connect with the music, Pacific Ocean Blue is either simply a really good pop record, or the magnum opus of a talented, underestimated, self-destructive, passionate, womanizing, spiritual, curious, loving and endlessly hopeful soul. Either way, own this now before it goes back into the vault. It gets better with every listen.