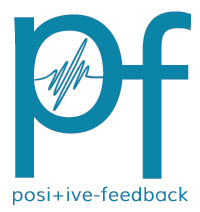 You are reading the older HTML site
Positive Feedback ISSUE
38
july/august 2008
Dialoghi with Elinor Frey, Cello, and David Fung, Piano, from Yarlung Records|
by Robert H. Levi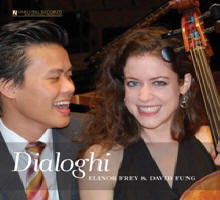 Featuring piano and cello duos and cello solo works, this new release from Yarlung Records in LA is a dandy! First of all, this is stellar CD sound. To be more precise, the piano and cello are "in the room." If your system has a natural and neutral demeanor, this CD will shock and thrill you. The instrumental imaging and tambor are so right and alive, that you will feel transported to LA's Zipper Hall on November 19, 2007! This is probably the best sounding cello recording I have ever heard. No fakery or added sweetening here, just great honest sound.
I am not surprised, of course. The producer, Bob Atteyeh, has superb taste and proven this on his previous efforts for the label. Add in Steve Hoffman and Kevin Gray, a superb venue, and top young talent, and you get the picture. If you want to show off your hi-end system, this is a must own CD. The ultra natural acoustic sound will help all audiophiles dial in their speakers and components.
Musically, Dialoghi is most entertaining. My favorites are the two Falla selections, Bach, Britten, and Machaut selections. The CD is chock full of super difficult modern pieces that are amazing to hear as well. Three of the selections are World Premier Recordings! However, the Bach solo Suite Number 1 for cello is just plain gorgeous and my personal favorite. Elinor Frey's style is immediate, passionate, and so very intuitive as to involve the listener and demand replay after replay. This is her debut recording and I want more, more, more! She has stardom in her future, take my word for it!
David Fung is already renowned for his virtuosity and sensitivity. The Steinway sounds delicate and lyrical under his control. [This was a special Steinway with a light action designed for particularly delicate playing.] In this recording, he is going to the max to compliment the cello and bring unity to the performance. This isn't easy folks and Fung pulls it off with true brilliance of form.
Now back to the sound. Yarlung Records never uses equalization in the recording process. They merely adjust the microphones to their most natural positions and go. In this case they are using a rare AKG C24 Stereo Microphone, custom tube preamps, with just two channels recorded at 24bit/176,500 sampling rate. The performances were converted to CD at AcousTech Mastering by Hoffman and Gray. Let's just say they did good.
Dialoghi, CD 78876, is available from Eastwind Import http://www.eastwindimport.com/ as are all the Yarlung releases by the way.
With about the best recorded cello and piano sound on CD yet achieved, these two wunderkind performers plus talented engineers have created a masterpiece for the ears and the soul you just have to have. Dialoghi is a wealth of delicious selections, old and new, that entertain and captivate. David Fung and Elinor Frey are newly minted classical performance stars and will be in our lexicon of memorable artists for years to come. The sonics are world class. DG, EMI, Decca, and BMG should take notice! Yarlung is here to stay.
Performance A
Sound A+