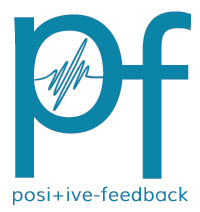 You are reading the older HTML site
Positive Feedback ISSUE
38
july/august 2008
Goodbye to Jazz Bassist Guru Dave Carpenter
by Jim Merod
The phone rang mid-afternoon on Thursday, June 26th. Piano great Mike Garson called to break the shocking news that our colleague Dave Carpenter had died of a heart attack on Tuesday at 48 years old. I've lived long enough to have far too many memories of friends who passed away before their allotted years should end.
One never gets used to such shocks. There is nothing comfortable about bitter personal loss. In Dave Carpenter's case, a difficult, brilliant artistic life closed with many projects, named and unnamed, left unfulfilled.
Garson and I talked at some length about our shared and individual experiences with Dave as a man and as an extraordinary musician. The one prevailing fact we came to see and agree upon was our sense of profound regret not for Dave alone but for his family, regret and sadness compounded by our sense of somewhat selfish anger that projects we each had in store with Dave are now out of reach.
Anyone who heard Dave Carpenter's remarkable bass work—and who knew jazz and the history of the jazz bass—recognized a unique player whose skill, at its most lucid, bordered on something very close to musical genius. Carpenter's sense of time was strong and held within itself that subtle metronomic increment that one rightly calls "time within the time" ...as if Carp always had "one" completely in his grasp while exploring other time signatures inside and all around the fundamental temporal thrust he carried forward impeccably.
My last sustained time with Dave occurred early this year. I recorded him in the company of drummer Billy Mintz and pianist Mike Garson in a gorgeous small auditorium at Cal Poly Pomona and soon after on the campus of Soka University in Orange County. On the first of those two occasions, Dave was artistically nimble and characteristically precocious. The second event found him somewhat less than his full self. Nothing, however, indicated his passing a few months later and I can only look back, in the wake of his sudden departure, with absolute appreciation for the times we shared and for his astute and iconoclastic command of both the acoustic and electric bass.
Perhaps my deepest impression of Dave Carpenter was inscribed with my initial encounter. I was at the Monterey Jazz Festival many years back and wandered into the Starbuck's Jazz Den early one afternoon. I wanted a quiet place, uninhabited by the festival's throngs of celebrants, and found two musicians ripping it up in rehearsal: pianist Kenny Werner and Carp. I sat down to take it all in. The two of them were literally jubilant with their own whimsical but ferocious cavorting. Finally, I said something affirmative and my old pal, Kenny Werner, acknowledged their audience of one.
"Do you know Dave Carpenter?" he asked. I didn't, but that moment inaugurated a long and somewhat serpentine set of experiences with a man whose music lingers within me to mark an interrupted yet greatly accomplished artistic life, now uncompromised, untrammeled.